On World Oceans Day, as we celebrate the beautiful oceans of our planet, we should bring our attention to responsible travel. The ocean forms about 70 percent of our planet's surface, and it is a gift of nature that we cherish. Divided into five oceans, namely the Atlantic Ocean, Arctic Ocean, Indian Ocean, Pacific Ocean, and the Southern Ocean, the oceans make human life so much more beautiful. However, in our enthusiasm for travel, we forget to remember that our oceans are in danger as pollution levels and global sea-level rise steadily.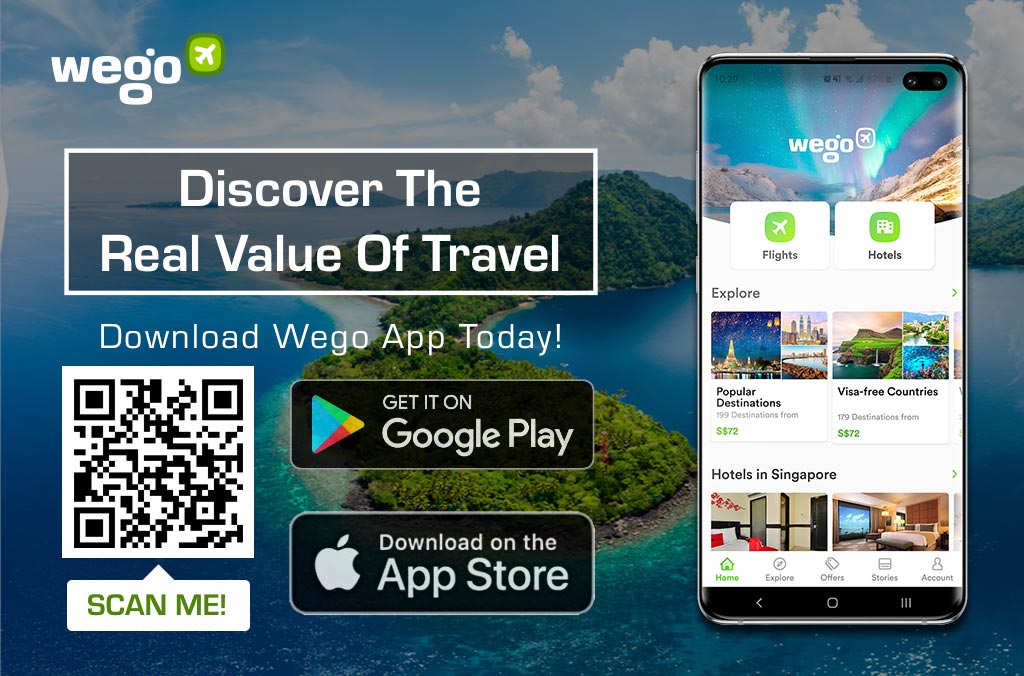 Hence, it's vital we stay informed about how we can protect our oceans, as well as enjoying and appreciating them as mindfully as possible. Let us revisit the golden rules of responsible travel, and how we can help to save our oceans while we explore the best water-based expeditions:
Catamaran sailing in Croatia
Travel agency called Responsible Travel offers a four-day small group trip exploring the pristine Elaphiti Islands on a modern catamaran. Sailors will visit the islands of Lopud, Kolocep and Sipan, which are located less than an hour from Dubrovnik and characterized by pine forests, sandy beaches and ancient paths to trek and bike along. There's also the opportunity to sea kayak to remote coves, plus swim and snorkel in the turquoise Adriatic. The cruise aims to use the power of wind as much as possible, keeping motor power to a minimum.
Adopt A Manta Ray In Fiji
Set amongst the Great Astrolabe Reef, the fourth largest barrier reef in the world, Kokomo Private Island is a 140-acre tropical sanctuary with environmental preservation at its heart. Alongside marine sustainability projects like coral restoration projects, Kokomo Private Island's Adopt A Manta program gives guests the opportunity to put their tourism dollars to work in a meaningful way. Working with the Manta Trust, a global research and conservation effort for manta rays, the adoption program directly funds research equipment and includes bi-monthly sightings and updates on the adopted manta. Kokomo's Private Island's Adopt A Manta program starts at $450; rooms start at $2,790 per villa, accommodating 3 to 9 guests on an all-inclusive basis.
Explore the Norwegian fjords
With more than 1,000 fjords in Norway, there's plenty to explore in these long and deep ocean inlets. June, July, and August is the peak season for cruising along these narrow waterways, which are arguably some of the world's most beautiful stretches of water. Plenty of daylight and clement temperatures combine to make for an unforgettable journey in this lush landscape, where cliffs stretch for thousands of miles. For a quieter experience, however, try visiting in autumn or winter. While the weather changes dramatically, the incredible scenery remains.
Conserve sea turtles in Costa Rica
Those wanting to give back to our bountiful oceans can help conserve the population of Olive Ridley sea turtles in Costa Rica. Working alongside scientists, conservationists, and local people, volunteers can assist with conservation efforts for these beautiful creatures by collecting scientific data, monitoring turtles, and doing beach cleaning tasks. Participants can choose to stay from one week to 12 weeks, assisting a team of local people to promote sustainability around the Reserva Playa Tortuga research institute in Costa Rica.
Snorkeling in Belize
If you've never dived before or are traveling with kids, snorkeling is a perfect way to observe some of the ocean's treasures firsthand. Home to the largest barrier reef outside of Australia, Belize on the east coast of Central America is frequently heralded as one of the world's best-snorkeling destinations, with abundant wildlife to discover. White Sands Dive Shop is a full service, five-star PADI dive and snorkeling shop offering daily dives and snorkeling expeditions to 30 sites from the white sand beaches of Ambergris Caye.
Bird Watching in Mauritius
Nature lovers are sure to savor a holiday to Mauritius. A treasure trove of calm waters, tropical landscapes, and rare wildlife, Mauritius is the perfect holiday destination whether you're traveling as a couple or with the kids.
Keep an eye out for some of the Indian Ocean's most elusive birds, including the pink pigeon and Mauritian kestrel, as well as pods of dolphins and roaming giant tortoises; if you're lucky, you might even be able to see them hatch!
Stare at the sea from the world's best beach
Travelers looking for something less energetic should head to the beach voted the world's best: Baia do Sancho in Fernando de Noronha, Brazil. Facilities on this untouched slice of heaven are non-existent, but the soft sand and green waters more than make up for it. Accessing the beach is no mean feat; the island lies around 250 miles off the Brazilian coast, but visitors can travel by plane or boat from Natal or Recife on the mainland.
Dive with seals in the Farne Islands
Located just below the Scottish border on the east coast of England, the Farne Islands are renowned for being one of the best places in the UK to dive with seals. A colony of 4,000 to 5,000 grey seals lives at this remote outpost all year round and divers taking the plunge into the chilly waters of the North Sea are highly likely to get up close and personal with these curious animals. Those reluctant to climb into a wetsuit can explore the islands – which play host to one of the most populated seabird colonies in England – on foot. Sir David Attenborough named the islands his favorite place in the UK to see nature at its best and, well, if it's good enough for him, it's good enough for us.
Go On A Research Dive In Indonesia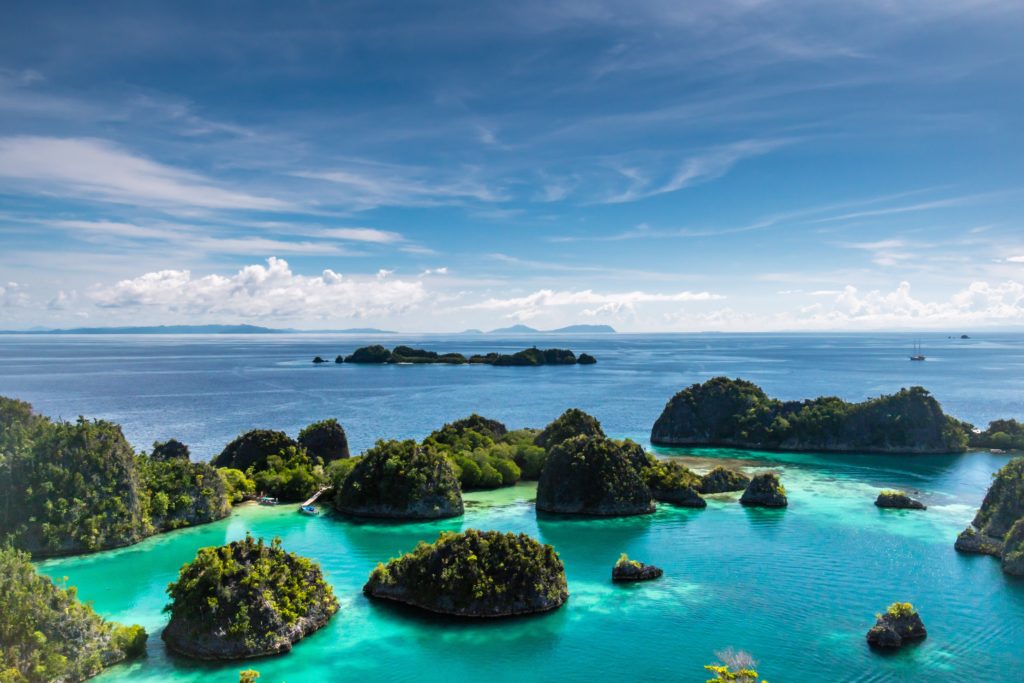 Leading luxury tour agency Original Travel offers a whole slew of impressive philanthropic tourism vacations, but their Indonesia diving trip is a must for those who are looking for an aquatic adventure that not only lets you explore one of the most marine-rich locations on the planet but also gives you a chance to aid in its preservation. 
On the Singapore and Raja Ampat Twin, Adventure trip travelers directly support and play a role in the Misool Foundation, a marine conservation project with a particular focus on Raja Ampat's sharks and mantas, which have seen a 25-fold increase in the last six years thanks to the foundation's effort. Along with the financial support (a portion of each trip goes to the foundation), travelers also take part in important research dives. 
Circumnavigate Menorca in a kayak
Those seeking a challenge should look to Wild sea Europe – a network of ecotourism operators and destinations that aims to empower local communities, support sustainability, and enhance "ocean literacy". The collective organizes various expeditions around Europe, including an eight-day sea kayaking expedition where travelers can circumnavigate the beautiful Balearic island of Menorca. 
Accompanied by a certified tour guide, the trip explores some of the island's most hidden places that are only accessible by sea. Those looking to get back to nature will get the opportunity to camp on wild beaches and dine under the stars.
So ponder over this UN-sanctioned global movement which has been designed to bring awareness to the universal benefit and critical environmental state of our oceans.
Happy World Oceans Day!