Are you planning a romantic getaway any time soon that will knock your socks off? Are you not getting enough time to rekindle the love lost in a hectic day-to-day schedule? How about a staycation with the love of your life in a romantic hotel? You heard it right. There are many exotic homestays around India located at such scenic beauty and offers such a cozy environment that you'll be able to truly bond over a weekend.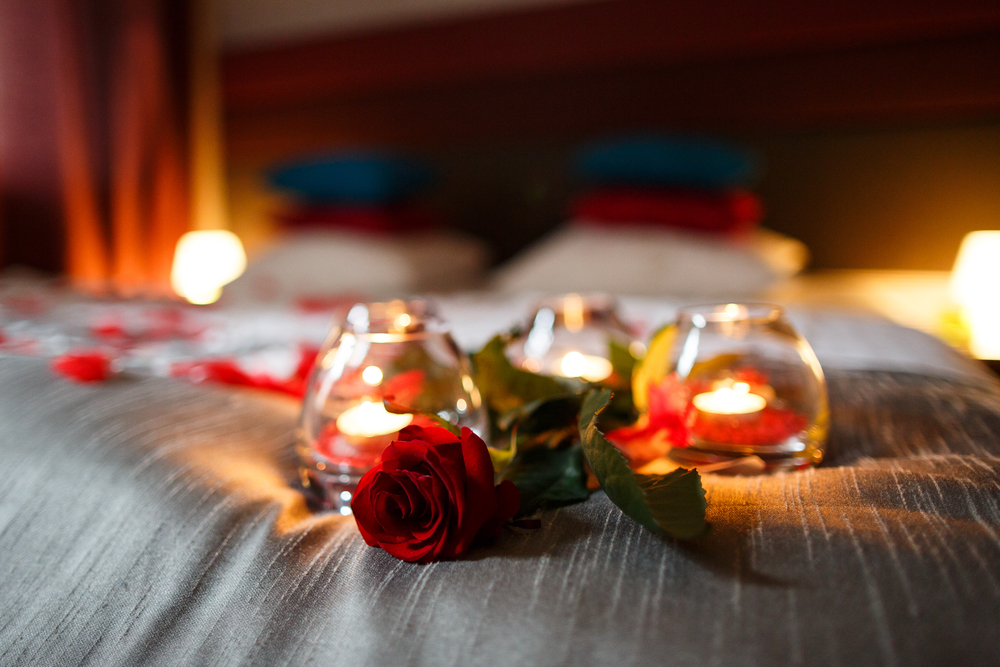 When it comes to hotels, there are plenty of things to consider. From location to settings, from design to facilities, several factors help you shape up the decision and find a perfect abode for your staycation. Here are our favorite romantic places to stay in India, all of which have a mix of ambiance and amenities that are sure to up the romance factor on your next vacation.
Quinta Da Santana , Goa
The Farm House is located in the picturesque village of Raia. You will find yourself cradled amid Hills, Valleys, and springs in a wooded environment. The Farm House is an excellent blend of the modern and the traditional. It shares its neighborhood with the likes of Rachol Seminary and other Ancient Churches. If you are planning a trip to Goa, or a nearby resident, you must consider this for your next romantic stay. 
Oasis of Trees and Tranquility, Pune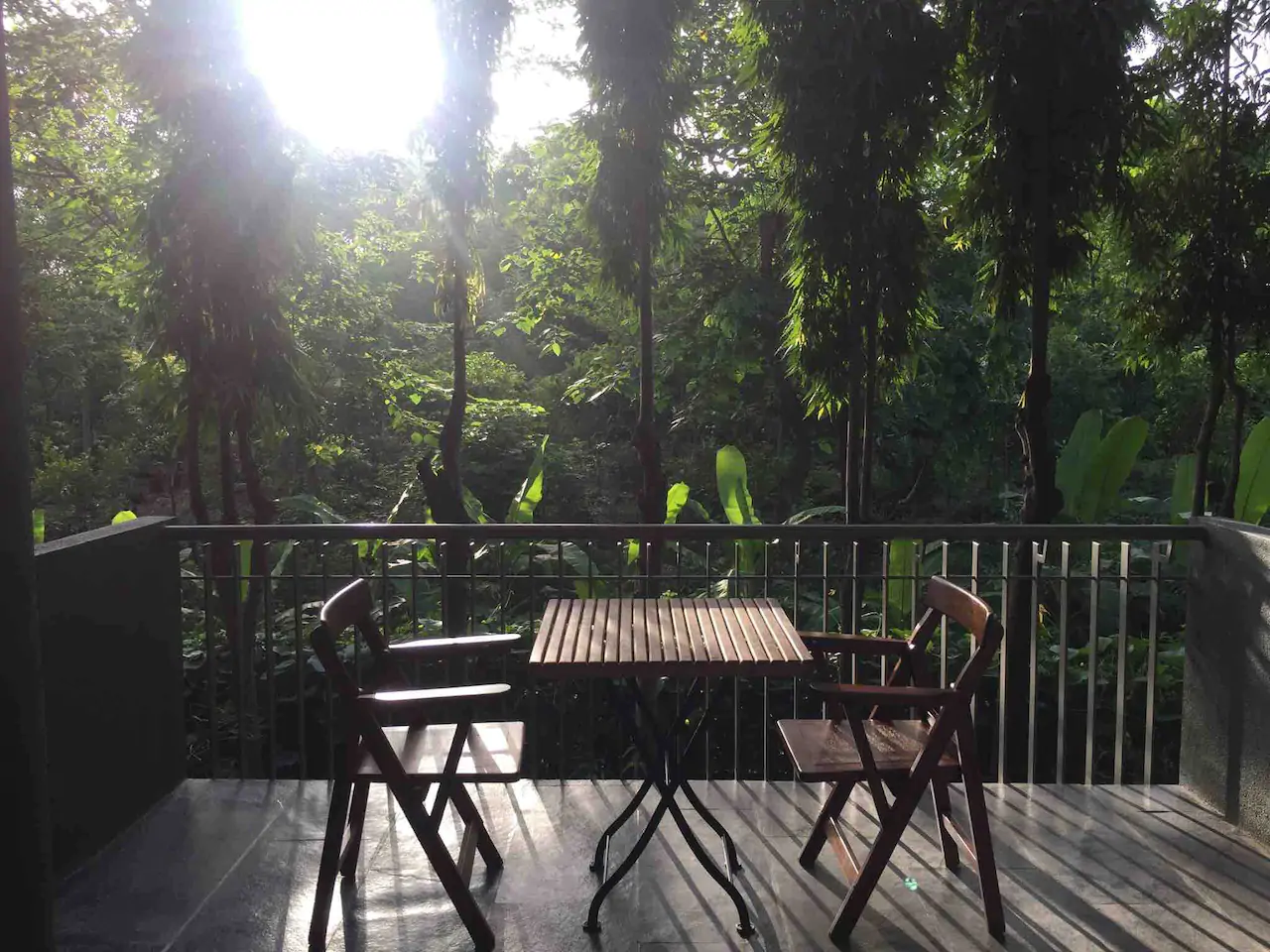 Lush greenery, lily ponds, openness, books, silence… if that's what you have in mind for the staycation, this place is just for you. It has a meditative calmness and gives excellent respite to the soul from the hustle-bustle of the city. You could spend hours looking at the pond or the greens. Your approach to life, architecture, furniture, textures, and fabrics could be enhanced. If you are interested in the art of living, please come.
Rosie's Retreat, Udaipur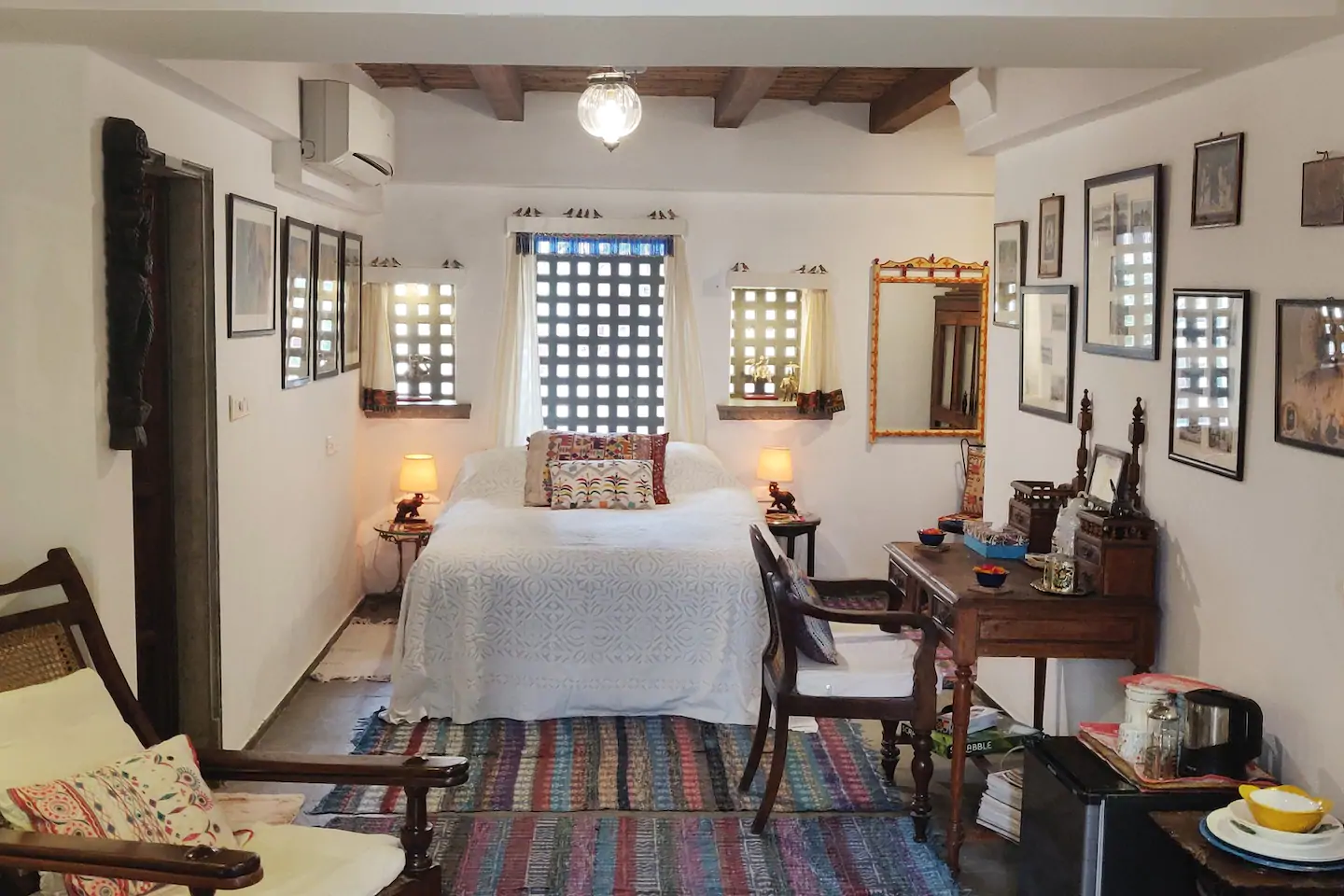 Rosie's Retreat Lakeside is a unique accommodation in Udaipur being a beautiful self-catering, private boutique apartment with a private roof terrace overlooking Lake Pichola, in the heart of the Old City of Udaipur. Despite its central location, Rosie's Lakeside Retreat is located on a quiet side street and offers a peaceful sanctuary from the bustle of the city. With its romantic sunset views from the terrace, it is the perfect base for any couple looking for a romantic holiday with a difference and a 'home from home' in India.
Lohagarh Fort Resort, Jaipur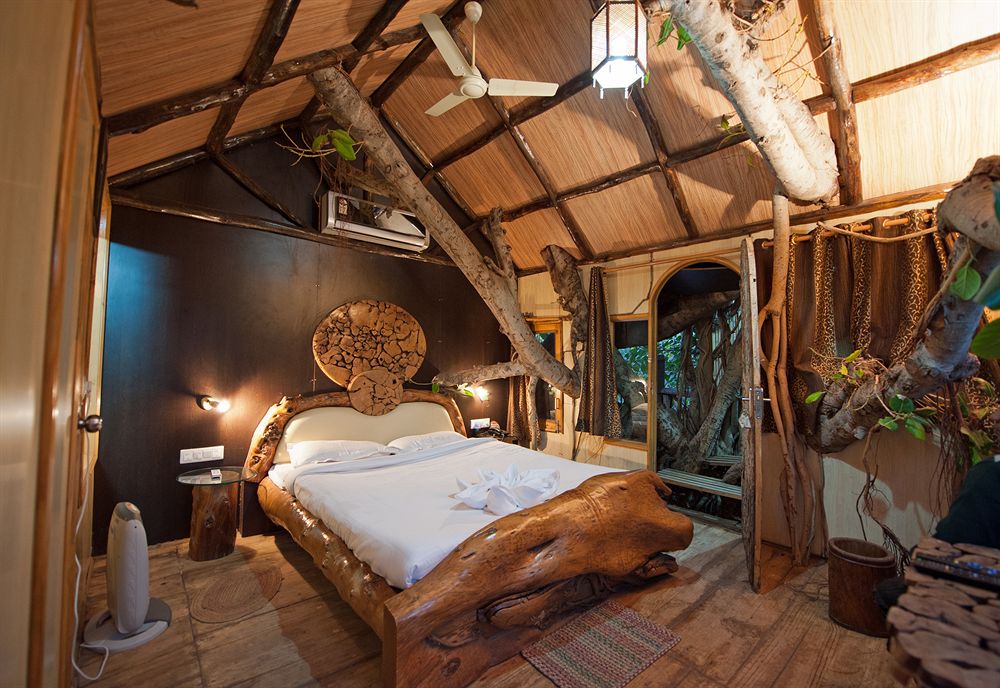 Lohagarh Fort Resort, located in Kukas, Jaipur, is a popular choice for couples. From here, you can enjoy easy access to all that the lively city has to offer. This modern hotel is in the vicinity of popular city attractions such as Elefantastic, Elefantastic Elephant Farm, Panna Meena ka Kund. The mystery and romance of royal Jaipur are captured in the unusual architecture of this resort. The food in the restaurant is prepared from organic vegetables harvested from our kitchen garden. All the cottages and the rooms are unique and thematic and integrate with mother nature.
Singtom Tea Estate & Resort, Darjeeling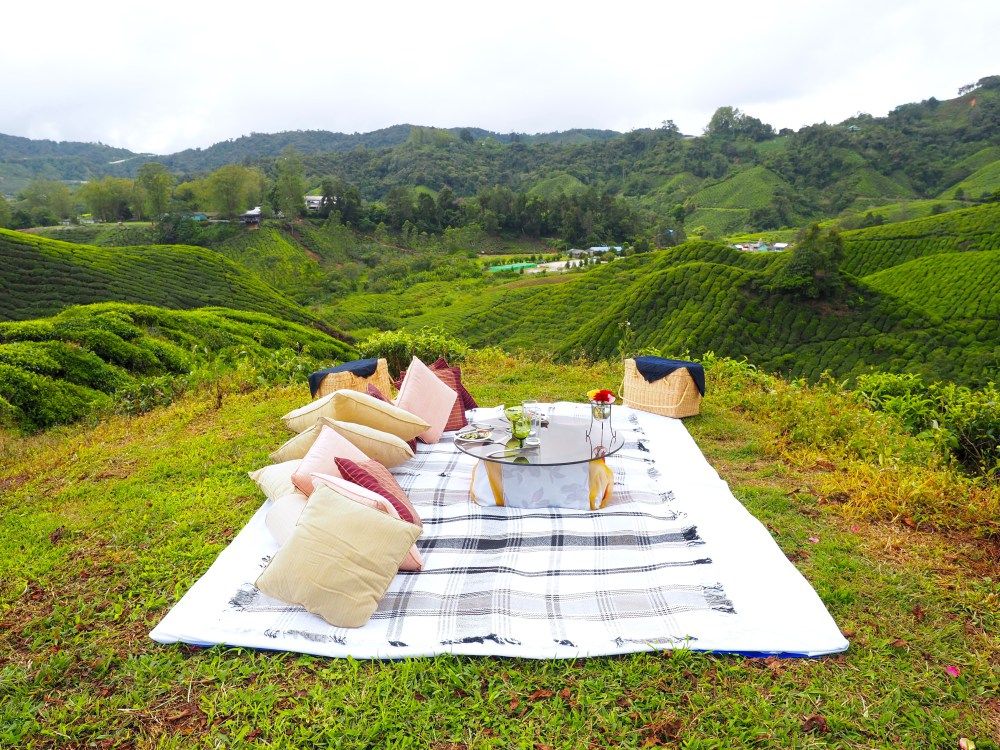 Covering 1,600 acres of land, Singtom Resort is a majestic heritage property that prides itself on making its guests feel at home. The cozy atmosphere created by the age-old fireplaces, the Buddha-centric decor, the wooden flooring, the smell of the world's best teas, the breathtaking views of other tea estates, and the Himalayan peaks make Singtom Resort a once-in-a-lifetime destination. It is perfect for a romantic weekend getaway, a relaxing family holiday, or a spiritual experience.
Woodyvu Stok House, Leh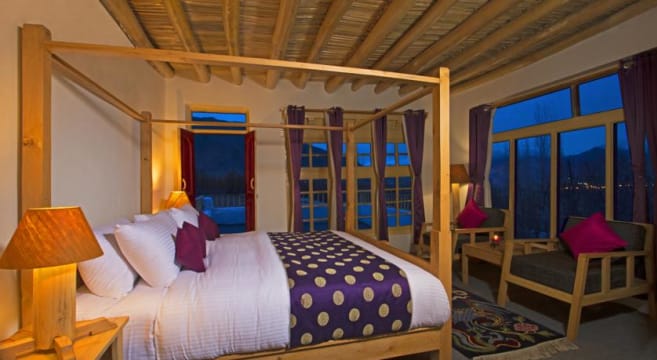 While this property is off the beaten track, the setting is tranquil and offered some respite from Leh. It also provides an opportunity to discover some high treks that are on the doorstep. The luxurious five-bedroom apartment comes with the views of the majestic Stok Palace and Khardung La. Enjoy the astounding views of mother nature from your balcony and taking long walks in the valley. 
The Jackfruit Tree, Wayanad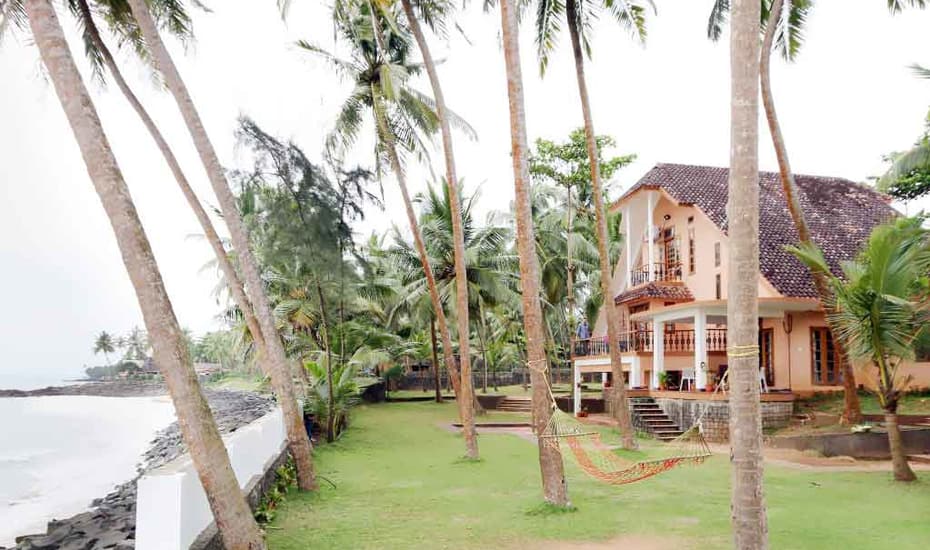 A cute little single bedroom home with a spacious living room, overlooking the magnificent Chembra Peak! Hamlet is a perfect place for you to have a lovely time. Their home is designed with great care that the breathtaking view of the tallest mountain of Wayanad is not missed at any point. Perfect for those who are absolutely nature lovers and completely understand that the stay here may lack urban sophistication at times.
Himalayan Kothi Kais, Kullu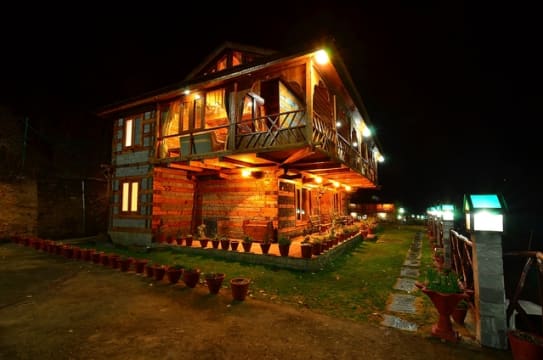 Himalayan Kothi is surrounded by an orchard where one can enjoy a walk or sit in the sun to read a book. One can enjoy the blooms of various fruits or pluck fresh farm fruits and experience the fresh flavor of the fruits. Apart from the glorious view of the valley, the hotel also ensures that the stay of the guests remains comfortable and a memorable one as it provides a wide range of essential facilities. All the rooms of the property are valley facing and have elegant wooden interiors. This place will surely help you two detach from the hustle and bustle.
Comfy Villa by Vista Rooms, Nainital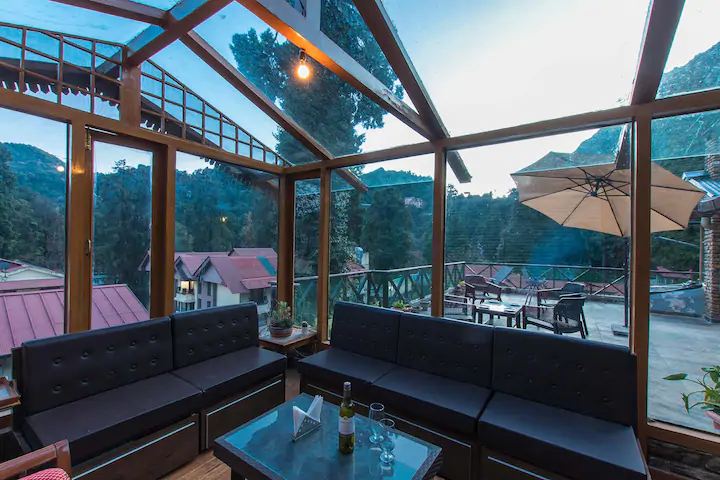 A quaint yet modern home tucked away in the city with an eye-shaped lake, Garbyang Homestay is amongst the finest in Nainital. From a spacious balcony to enjoy the pleasant weather to a glasshouse to enjoy the views and even a gazebo to unwind at, this villa has everything you need for a cozy stay.
The Oceanus Resort, Port Blair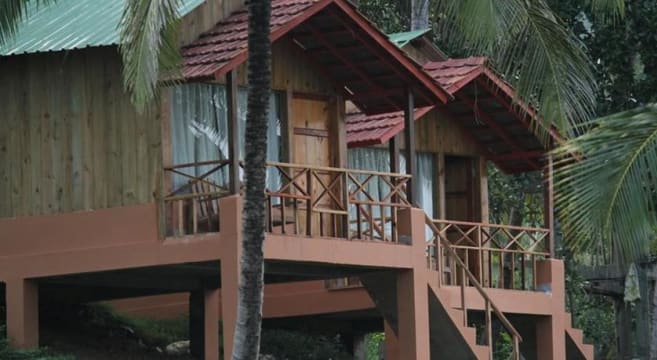 For couples who want to take in the sights and sounds of Andaman and Nicobar Islands, The Oceanus Resort-Port Blair is a perfect choice. Only 16.8 km from the city center, the hotel's strategic location ensures that guests can quickly and easily reach many local points of interest. It offers beautiful sea-facing rooms, which will serve a perfect spot for wine and dine with your partner.
So, what are you thinking? Plan your leaves, pack you and bags, and headout to have relaxing trip with your loved ones. Book your stay here.