An antidote to the all too common dispiriting concrete jungle is a world awash with colour. More often than not, the colours of a place are a lasting memory of any trip abroad. From pastel houses to rustic towns, you will discover that the world has a treasure trove of chromatic streets to offer. Come and live life on the brighter side, on some of the most vibrant streets in the world.
Burano, Italy
Burano, the archipelago of four islands, dazzles with kaleidoscopic wonder. Lining the banks of the snaking Venetian lagoon lies a town that screams of colour. Each house carries a distinct hue purposefully to distinguish one's property from another.
The vibrancy of the houses themselves casts itself upon the town, and you would find locals as cheery as the picturesque houses themselves. The brilliant prism of colours that erupt as sunlight grazes against the houses is a sight to behold.
Bo Kaap, South Africa
The historic neighborhood of Cape Town mesmerizes with its candy-coloured complexion. Primarily a Muslim community, the residents painted their houses in a myriad of colours, from sage green to neon yellow, in preparation for Eid.
Framed by the majestic Table Mountain, narrow cobblestoned streets surrounded these pastel-painted Edwardian style houses, doubling the charm of this township.
Find cheap flights to Cape Town
Colmar, France
Better known as the inspiration for Beauty and the Beast, this whimsical medieval Alsace town is a feast for the eyes. An explosion of colour at every turn, half-timbered houses pepper the streets ranging from rose coloured to sky blue buildings.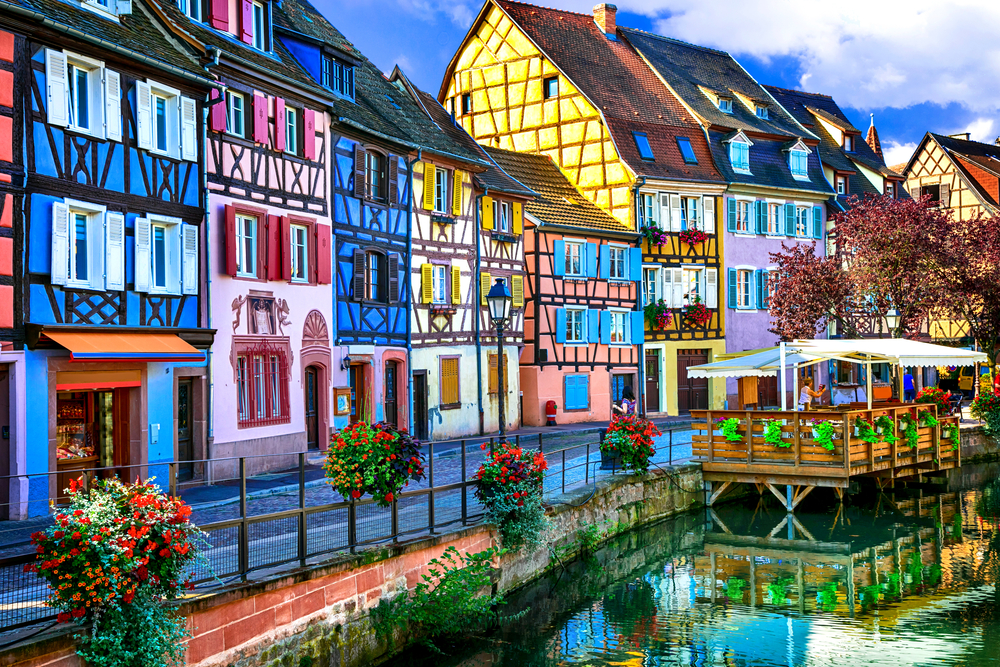 French shutters, classic signs, and pots of geraniums delicately adorn each home. Enclosed by cobblestoned streets and a charming canal, Colmar is straight out of a fairytale.
Find cheap flights to Strasbourg
Balat, Turkey
The hidden gem of Istanbul lies tucked away in one of the oldest districts in the city. Traditionally a Jewish quarter, Balat is famous for its sloping streets and colourful wooden buildings.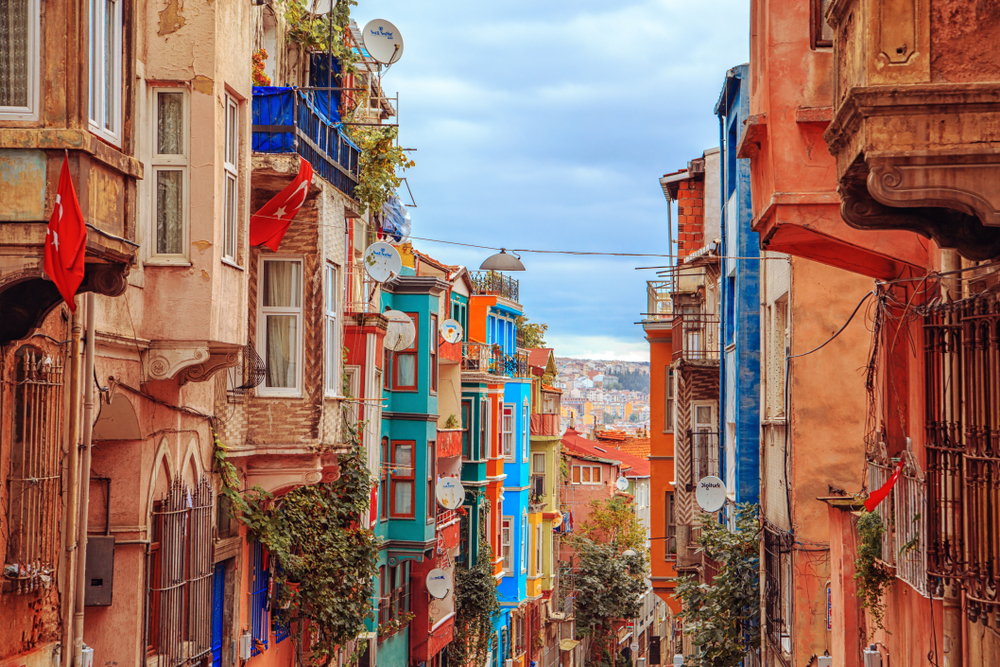 The pastel-lined Kiremit road never has a dull moment as it houses traditional bakeries, some of the city's best teahouses, and hipster design stores.
Find cheap flights to Istanbul
La Habana Vieja, Cuba
Much like its people, the eclectic architecture in Havana is reminiscent of its melting pot of cultures. Old Havana is besieged by colour, dusted with old Spanish colonial houses mirroring a rainbow palette.
The luminous buildings burst into a symphony of colour from Tuscan yellow to cobalt blue, adding a specific luster to the city.
Featured image © Visit Alsace