A household name, the Seattle based coffee empire, seems not to leave any corner of the world untouched. Or has it? Surprisingly the chain is not welcome everywhere, having bowed its head miserably out of Australia.
What makes for its flourishing? Perhaps, it's a touch of home reminding customers, though you're at a Starbucks, it would still be a unique sensory and visual experience exclusive to your location. Here are 5 of the most culturally beautiful Starbucks around the world sure to capture the hearts of tourists and locals alike.
Paris, France
Feast your eyes on this exquisite architecture and ornate decor. You are looking at none other than the Starbucks at the cusp of Boulevard des Capucines.
Seemingly picked straight out of a movie set, the palatial decor pays homage to a familiar French Haussmannian style. The building itself dates back to the 17th century and is decked out with beautiful 19th-century motifs.
A promising knock-off of many-a-room in the Palace of Versailles, the combination of the dimly lit chandeliers and gold-tinged panels exude a uniquely French elegance, one that is hard to come by.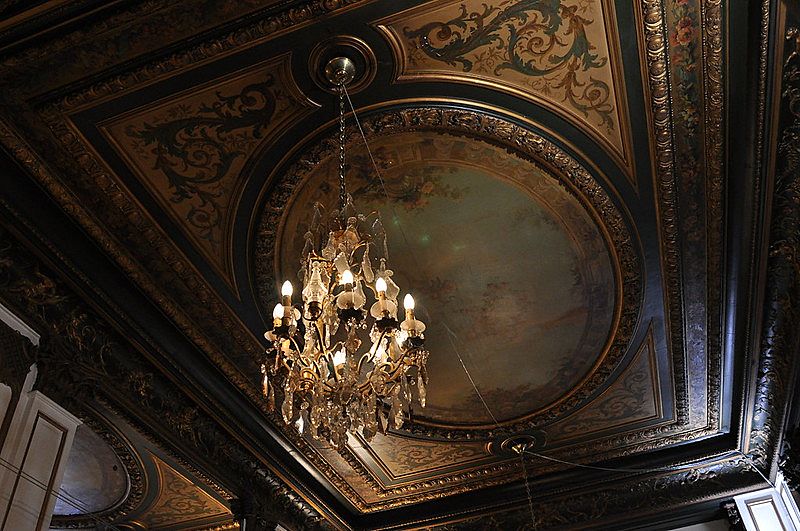 Where: 3 boulevard des Capucines, 75002 Paris, France
Kyoto, Japan
Modelled after a machiya; a two-storey Japanese townhouse, it houses the first traditionally designed Starbucks in Japan.
Noren curtains gracefully frame the cool wooden walls and minimalist tatami mats on the ground in the no-shoe policy store. A crucial part of the store is the unadulterated display of natural light with sun-rays dancing on stone water basins in the tranquil garden. An experimental brew bar has also been set up to allow for some peaceful unwinding away from prying eyes.
Where: 349 Masuyacho Kodaiji Minamimondori Shimokawara Higashi Iru, Higashiyama-ku, Kyoto 605-0826, Kyoto Prefecture
Dubai, United Arab Emirates
Dubai needs no introduction in the field of splendour and Ibn Battuta Mall, the world's largest themed mall, is a fitting location for the grandest Starbucks of them all.
The dome-ceiling is littered in blue and yellow Persian mosaic tiles. Spotlights reflecting off the traditional dome produce a hypnotic effect that transcends toward the rest of the room, making for a spectacular show.

Where: Persia Court, Ibn Battuta Mall, Sheikh Zayed Road, Dubai
Gyeongju, South Korea
As a UNESCO World Heritage site, the historical city Gyeongju naturally hosts Starbucks store that models itself after Korean culture.
A traditional Korean ceramic tiled roof highlights the magnificent architecture. As you step inside, be prepared to experience the unique Korean heating system "Ondol". The floor is heated! Cushions are strewn on the ground to serve as seats, instead of a regular table and chair.
Where: 125, Cheomseong-ro, Gyeongju, Gyeongsangbuk-do 38166, South Korea
Fuzhou, China
A country so rich in history and culture as China has a few Starbucks stores with designs that nod to the country's heritage.
This one in Fuzhou takes its cues from the ancient Chinese Board Game, Wei Qi. The facade is decked out like the Wei Qi board, lined with black and white circles, a testament to Wei Qi's importance in Chinese history as the first-ever board game invented.
Add a cup of piping freshly brewed tea to the mix, and you'll find yourself transported back centuries ago, echoing scholars pastimes.
Where: Gu Lou District Wu Shan Road Wu ShanNan Po Intersection, Fuzhou, China