This article is reviewed regularly by Wego's editorial team to ensure that the content is up to date & accurate. 
As someone who puts food on the table by way of writing, I honestly could not ask for a better friend than solitude. Boundless in its generosity, solitude has given me the profound gifts of creativity, inspiration, and imagination. What's more, it is the only friend I can call upon time and time again without it ever asking for anything in return.
While quiet and peaceful destinations are often linked to introverts, I would thus argue that there are actually many out there who understand the value of solitude as well as how to properly savor it. When these people travel, don't expect to find crowded tourist traps or cities with pulsing nightlife on their itinerary. Secluded beaches, tranquil national parks and serene lakefronts are instead some of their most typical destinations.
On that note, allow me to present you with 9 recommendations for your perfect, peaceful trip.
Slope Point, New Zealand
The cold and powerful winds of the Antarctic Ocean mercilessly sweep through the green pastures and rocky cliffs of New Zealand's Slope Point.
The trees bear visible scars of the relentless onslaught as they are permanently warped, crooked and bent in an almost unnatural manner.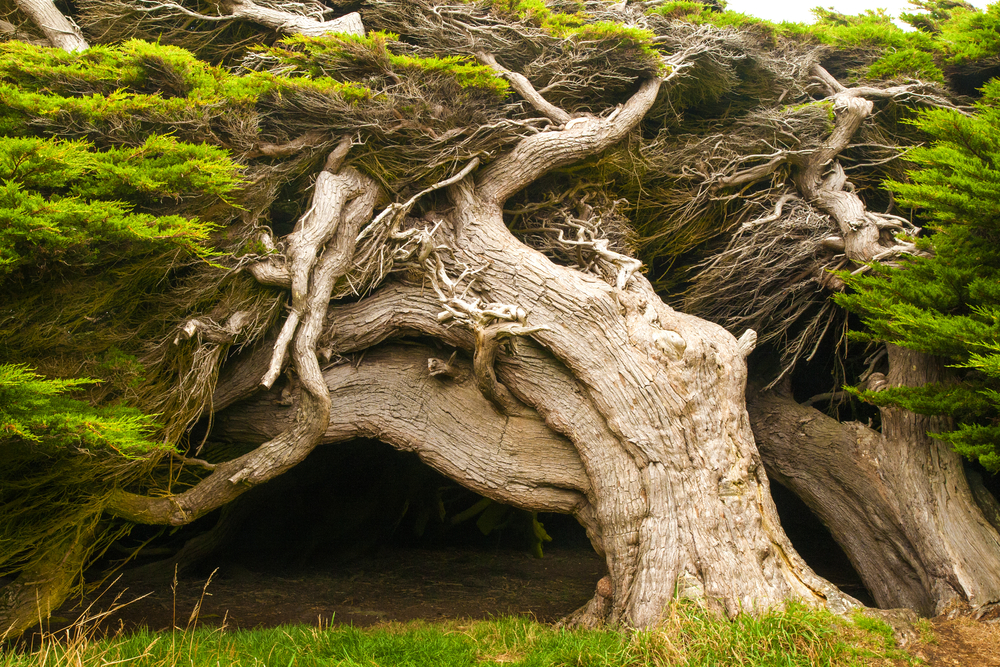 Despite the winds seemingly rendering the place inhospitable, Slope Point is actually quite safe and somewhat therapeutic with its flock of sheep grazing obliviously on the verdant green carpet and with the endless ocean serving as the backdrop. With nary a soul in sight, the beautiful Slope Point is the perfect place for introverts to recharge and reflect.
Kamakura, Japan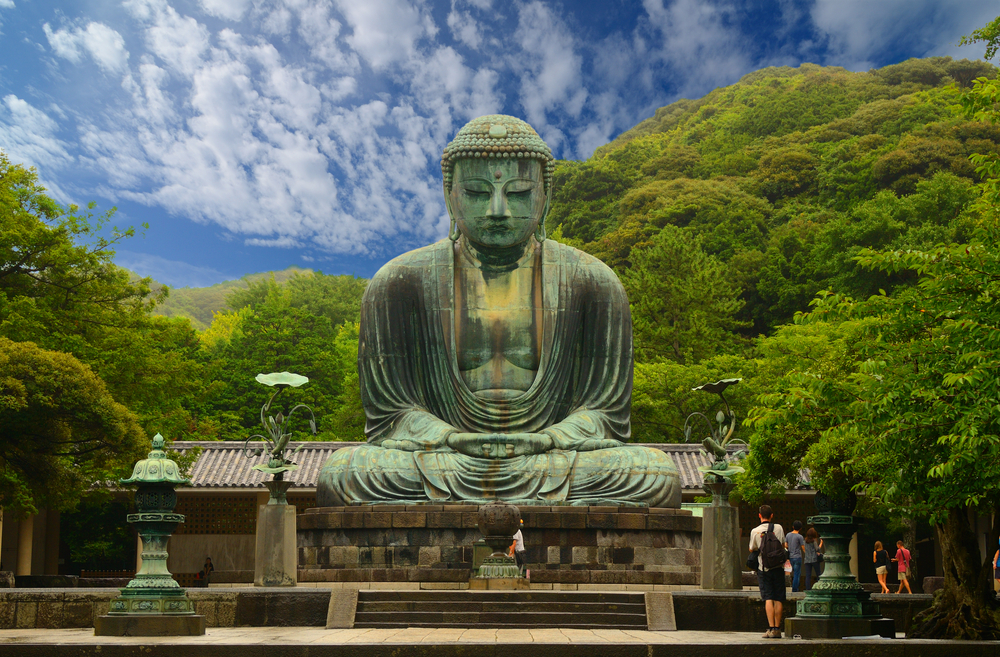 The peaceful and unassuming temple town of Kamakura lies just 50 kilometers south of Tokyo and is easily accessible via the JR Yokosuka line. The town of Kamakura is simply idyllic and charming with its collection of temples enveloped by a lush, wooded surroundings.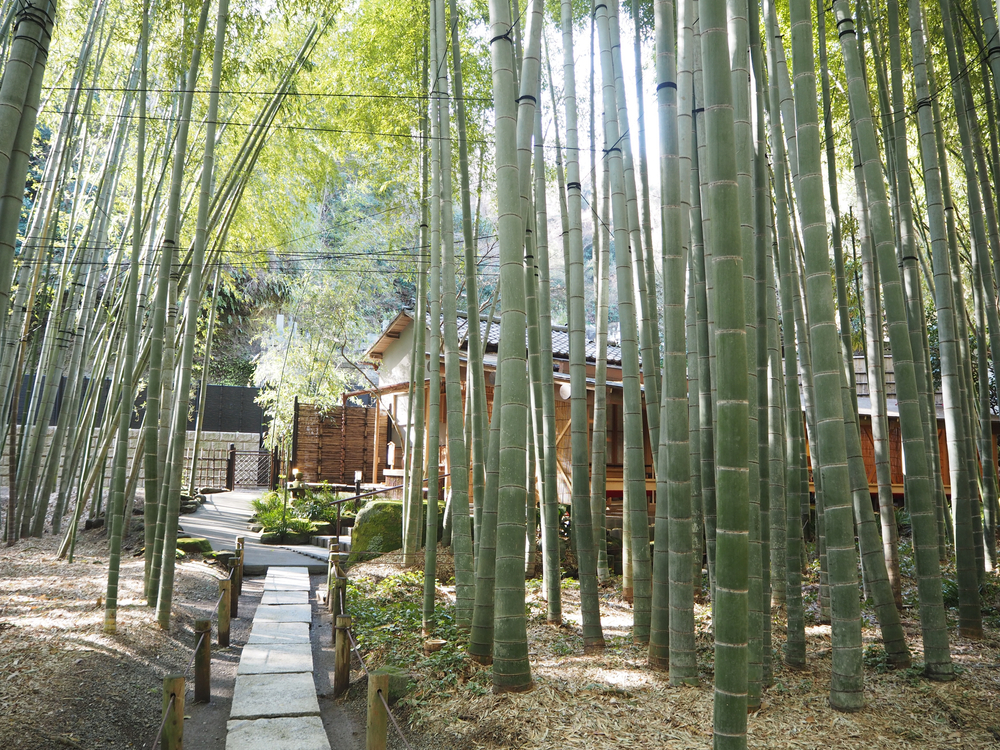 Although not entirely devoid of visitors, the numerous temples and shrines are conveniently scattered throughout the town effectively preventing crowds from amassing on a single point. You'd love strolling through the serene and peaceful bamboo groves as you make your way from one impeccable temple to the next.
Gimmelwald, Switzerland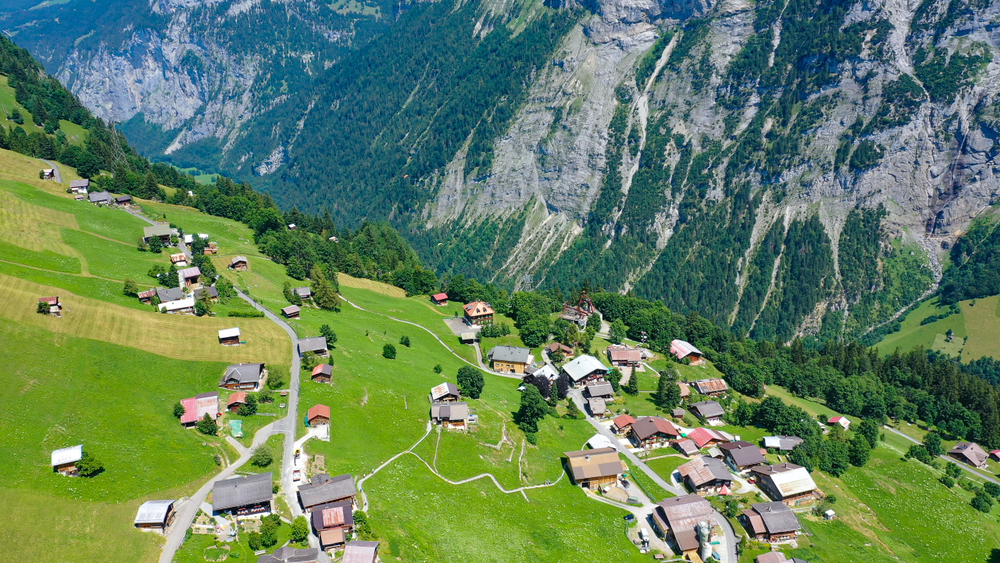 No, I certainly don't mean the famous, tourist-infested Swiss resort of Grindelwald; which lies in the next valley. I'm talking about the authentic mountainside Swiss village of Gimmelwald, which is essentially a heavenly sanctuary for introverts. Visitors won't find any modern vehicles roaming the quiet streets and polluting its pristine air, as this laid-back village prohibits the use of motorized vehicles of any kind.
Nestled at the foot of the Jungfrau mountains, Gimmelwald offers immediate access to a variety of hiking trails ranging from the most leisurely to the downright challenging. These hikes take visitors through enchanting forests, soothing waterfalls, gentle streams and eventually reward them with some of the most breathtaking views the Alps mountain range has to offer.
Nevis Island, the Caribbeans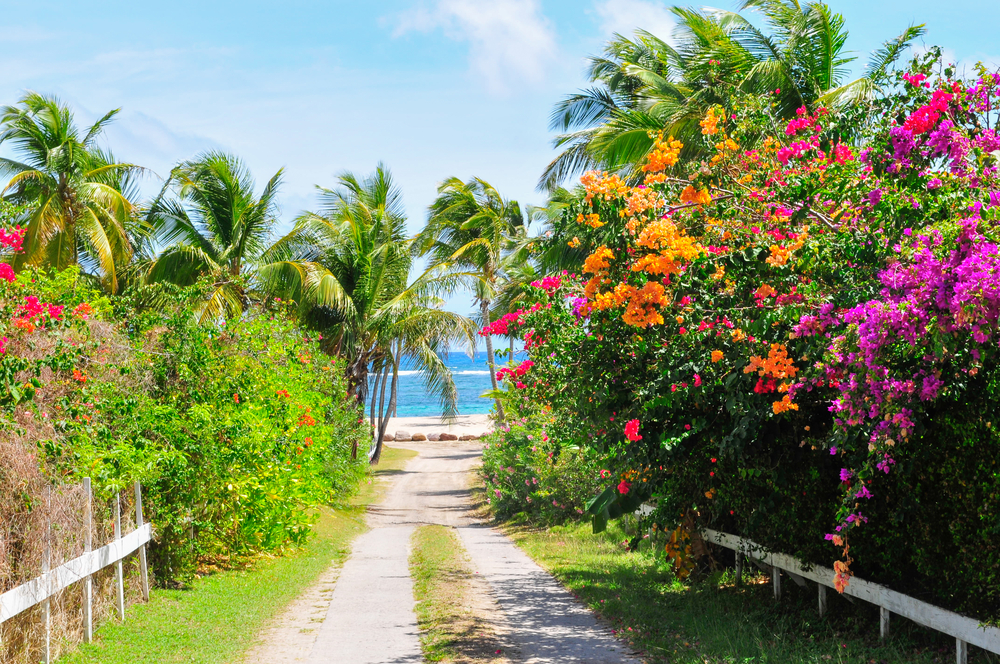 The Caribbean island of Nevis is unique among its peers in a sense that the island still maintains its seclusion. You'll find no rowdy beachgoers or tour groups running amok here, primarily due to the island's off the beaten path location.
Instead, you'll find that the island of Nevis' soft white sands, lush vegetation and turquoise blue water provide the perfect setting for a rejuvenating getaway.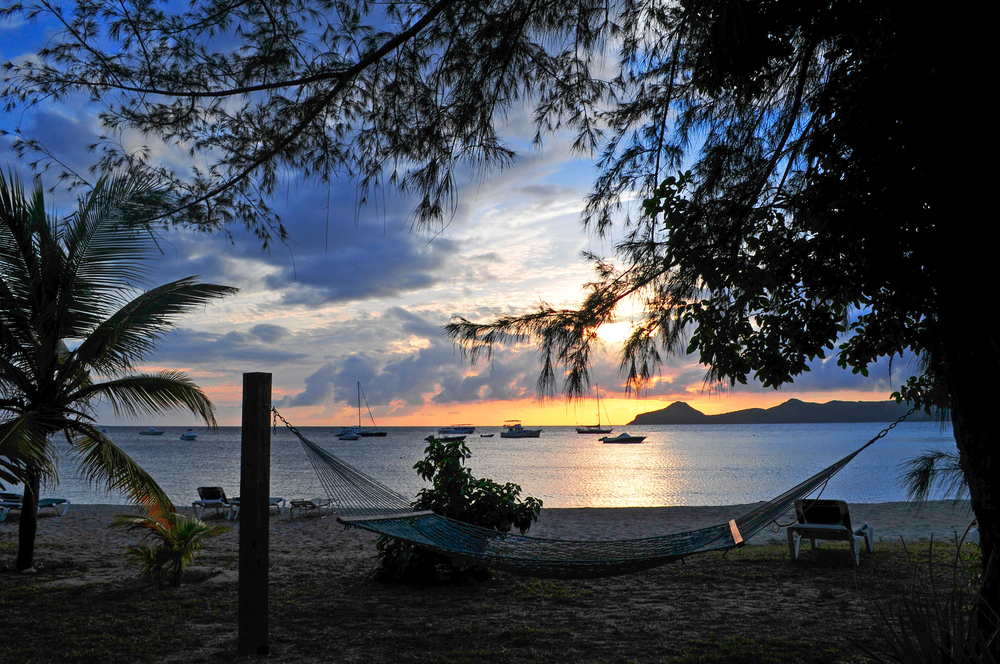 Elsewhere on the island, friendly mom-and-pop shops, hotels and restaurants offer a refreshing change from the big restaurant and hotel chains. Booking your stay on one of the island's family-run hotels practically often translates to you having the beach all to yourself.
Lapland, Finland
Do you find the idea of gazing upon the Northern Lights and the midnight sun intriguing? Or do you find the idea of 24-hour constant daylight more appealing? If you opt for the former, a trip to Lapland during the winter may just be your next ideal, crowd-free vacation. Lapland's dark and yet luminous winter days are further accentuated as you retire for the night within your glass igloo accommodation.
However, should you decide to visit Lapland during the summertime, the endless white pasture of the arctic readily reveals itself and beckons you into a state of blissful meditation. As the unique scenery further pulls you in, you'll eventually submit to the idea that Finnish Lapland is more than just a place, it is a state of mind.
Ardmore, Ireland
The cliffs of Ardmore in Ireland offers a chance for introverts to enjoy a pleasant and scenic hike along its trail. Mere minutes away from the notable Cliff House Hotel, the Ardmore cliff walk takes visitors on an approximately 45 minute walk, around Ardmore Head and Ram Head.
The 4 kilometer trek offers several points of interest along the excursion, among which are the 12th century graveyard and round tower, remnants of the floating crane "Samson," and perhaps most intriguingly Father O´Donnell´s well, believed to possess healing properties. Whether or not the validity of such a claim can be verified, the laid-back and relaxing nature of the mystical well is more than capable of uplifting the spirit of any weary traveler.
Glastonbury, UK
Glastonbury is a charming market town well known for its affinity towards Arthurian legend and the Holy Grail. The town's numerous bookstores, curio shops and pilgrimage spots provide ample opportunities for you to reflect and ponder of more mystical times. But perhaps the primary reason for visiting Glastonbury is to take part in its yearly Sacred Introvert Retreat, a tour based on the 7th century Glastonbury Abbey where everything is centered around slowing down and respecting others' personal space.
Like-minded travelers are encouraged but not required to participate in the tour's day out, which includes mystifying places like the inner rings of Stonehenge (access is restricted to the general public), the Tolkien Trees and even the Chalice Well, believed to be the place where the Holy Grail is hidden.
Should a participant chooses not to partake in the tour, they are respected and honored for their choice and are afforded the time and place to simply spend their time within the walls of the abbey.
Vienna, Austria
This ancient European city is one of the best places you can head to if you want some contemplation time with your journal and a cup of Kaffee. People won't nudge you to take a tour or engage in worldly conversations as Austrians are considered to be fairly reserved themselves, but amiable nonetheless.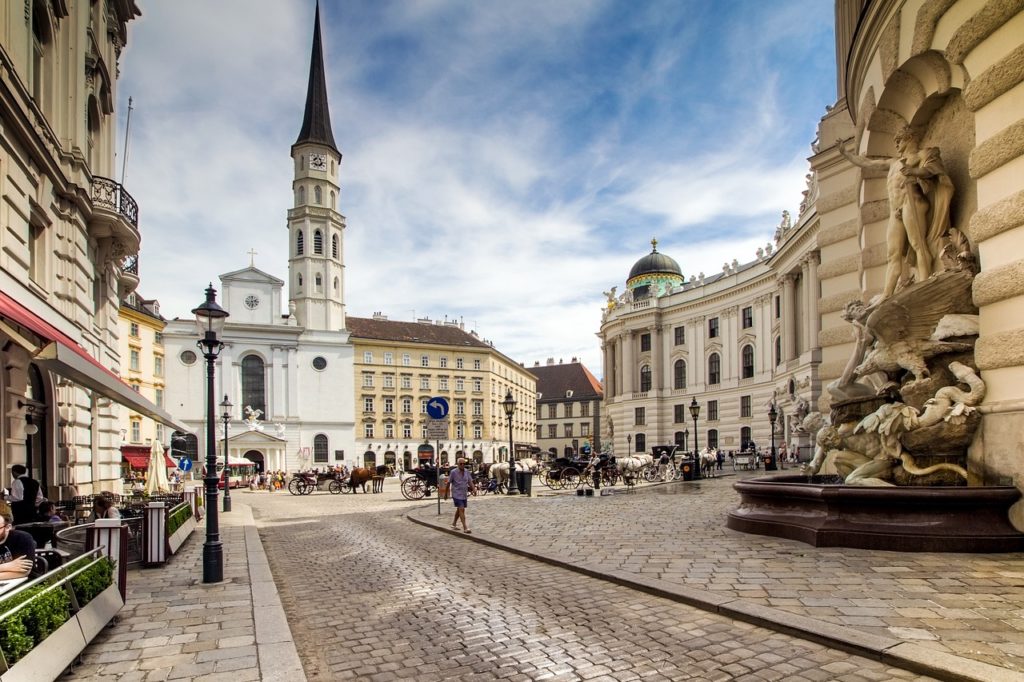 If you are a coffee person, you'd find yourself bombarded with an overwhelming number of classic coffee joints with their shabby-chic vibes and an assortment of Viennese coffee types on the menu.
Not a coffee person? Hop on a bike and take a stroll through the city or head out towards the Vienna Woods. Or book a ticket to the opera if you want to immerse yourself in a musical idyll without any human interruptions. You can also spend time in galleries in the Museum's Quarter if you are an art enthusiast.
Andalusia, Spain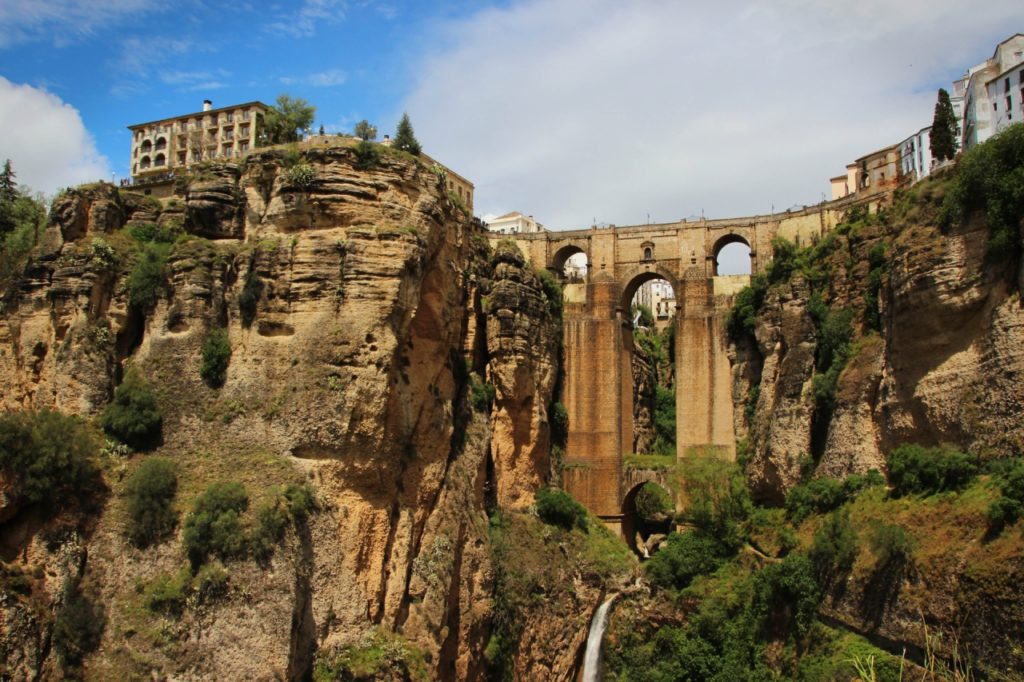 Now you might be wondering why we are mentioning a place in a country known for its social culture, right? But here's the thing about Andalusia, a southern autonomous community in Peninsular Spain: away from the strolls through bustling cities of Barcelona and restaurant hopping in the capital city of Madrid, here is a place of rugged natural beauty and forgotten past, commingled with unique lip-smacking gastronomic offerings that can make any introvert want to stay here forever.
Andalusia is a dreamy destination that can inspire your art and literature work if you are an artist, a writer, or a poet. The romantic cobbled lanes in the neighborhoods of Seville and Cordoba, a mystical 1,000-year-old Moorish fortress, and the rustic whitewashed charm of  Alpujarra villages on the sloping terrain of Sierra Nevada make for a fine experience for the solo introverted traveler.