Everyone wants to travel with a peace of mind, especially after all that pre-trip hassle getting flight tickets and accommodation ahead of time. Stressing out over a vacation can be utterly inconvenient, but that won't happen when you go to Hong Kong.
In Hong Kong, every visitor can look forward to good food, great convenience and a stress-free experience in this hospitable and generous city. Hong Kong is awesomely convenient to visit — just show up and prepare to have fun!
1. Hong Kong is all about more happy and less worry.
With consulates of nearly 115 countries in Hong Kong and a no-visa-required policy for visitors staying less than 2 weeks, losing your passport won't cause you a major headache. The Philippine Consulate General in Hong Kong can also issue a temporary travel document in lieu of your missing passport too, so your trip won't be completely thrown off-course just because of a lost passport.
[Visit Discover Hong Kong website for more travel information!]
Being lost in translation can be a frustrating experience, but here in Hong Kong almost everyone  speaks fluent English. Public signage and information panels often come in English too, making Hong Kong highly accessible and convenient to travel about.
And if you happen to be short on cash, fret not — ATMs are in abundance across major locations in the city, and many places in Hong Kong also accept payment via Visa or Mastercard, both debit and credit card. An Octopus Card can also be used for small purchases at convenience stores and transportation fare, so don't bother weighing yourself down with a pocketful of coins.
2. Fantastic and efficient public transportation.
The sheer efficiency of Hong Kong's public transportation will surely please you. Organised, highly accessible and elderly / child-friendly, Hong Kong's many forms of public transportation will zip you across the city in no time — and for just a small fee. Even better? All you need to ride them is one handy Octopus Card.
The city's signature "ding-ding" trams hark back to nostalgic times, and new models provide all the conveniences that Hong Kong's buses and mini-buses afford as well.  While you're there, don't forget to cross Victoria Harbour onboard the Hong Kong Star Ferry too — in operation since 1888, the Star Ferry will take you on a leisurely ride packed with amazing views. Word of advice? Take the night ferry and be dazzled by one of the world's most spectacular light shows!
3. World-class theme parks that are highly accessible.
At Hong Kong's Disneyland and Ocean Park, everyone can join in the fun! Both parks have amenities for strollers and wheelchairs, as well as a selection of food options that cater to dietary preferences and religious restriction of all types.
[Don't miss the best Hong Kong hotel deals this summer!]
For more information, have a look at Ocean Park's comprehensive list of guest services here. If you are planning to spend a day at Disneyland HK too, be sure to check out the whole list of guest services available here.
4. Modern city with lush nature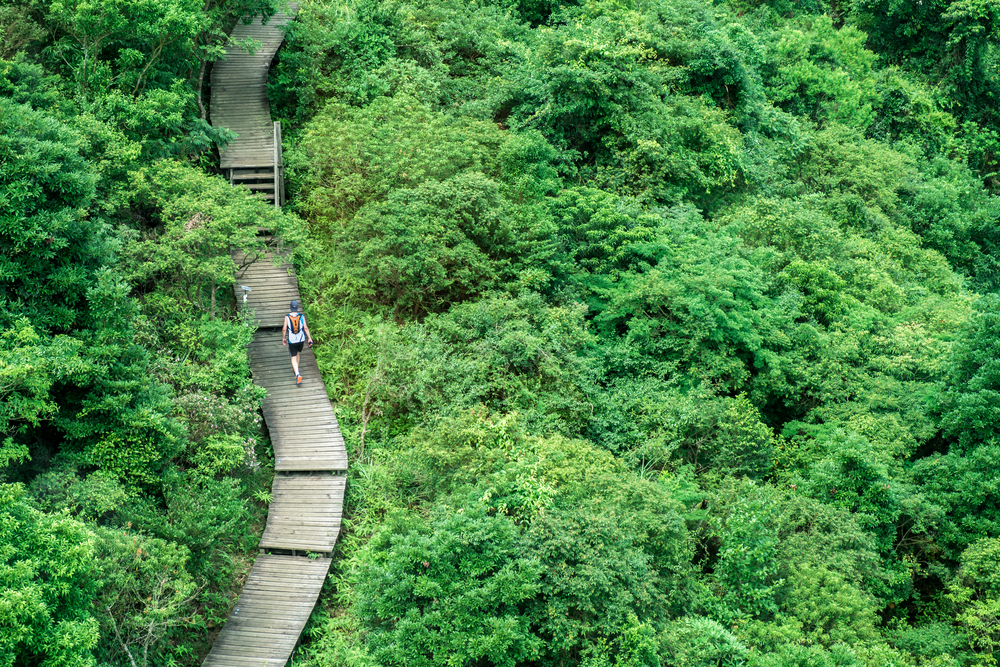 Beyond the façades of towering skyscrapers and bright city lights, Hong Kong also has many hiking trails, pristine beaches and legendary mountains perfect for a brief respite — and highly instagrammable moments. Best of all, many of these places are conveniently located just a half an hour's drive away from the city, and can even be reached by public transport.
5. Delicious food is always just an order away.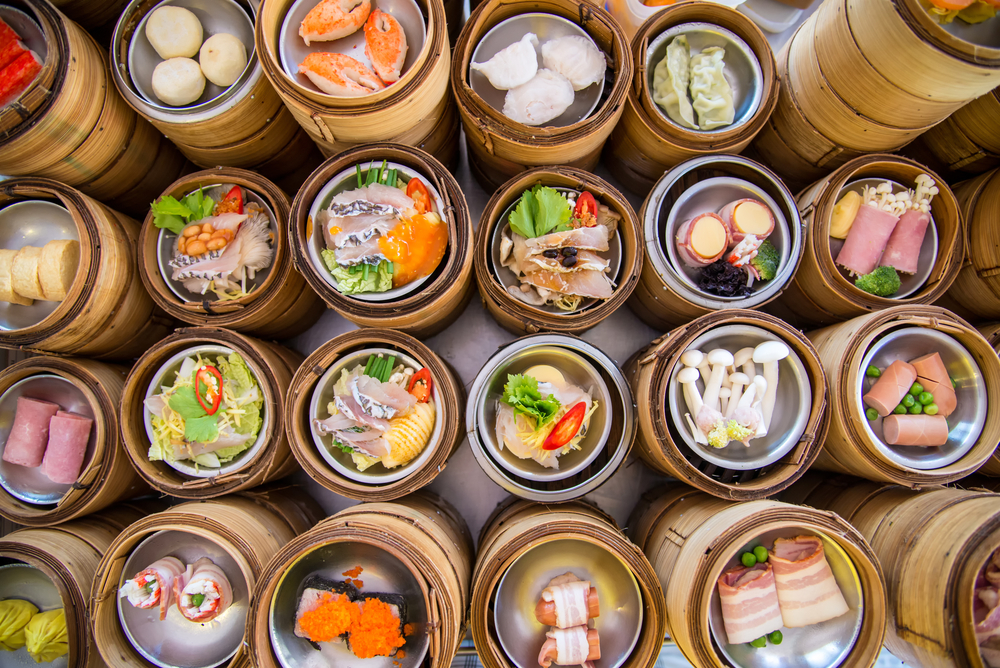 From classic dishes at time-tested stalwarts and luxurious offerings to reputable Michelin-starred restaurants to simple, hearty street food, Hong Kong reads like a sumptuous all-in-one buffet that caters to each and every taste. The city's wealth of refreshingly cool treats will have you shrugging off the summer heat, and be sure to have a go at some of Hong Kong's most iconic eats while you're there!
6. Take a walk and discover hidden gems round every bend.
Rare is a city that is easy on the feet, and even rarer is a city that does not feel like an endless labyrinth full of hidden gems. Hong Kong is taking steady steps to becoming a more pedestrian-friendly city, and the city's extensive network of subways and sky bridges have been designed with to accommodate ladies in high heels and dress shoes, as well as the elderly and people with disability.
Hong Kong also happens to be the 6th safest city in the world, many police on patrol throughout the city ensure that visitors and locals alike go about their affairs with a peace of mind. Even better, taking a walk around some of Hong Kong's oldest districts might yield many unintentional rewards. Head over to Sham Shui Po, where street art abounds — just be sure to keep this handy self-guided tour booklet around!
7. All the city is a canvas.
Speaking of creative expression, Hong Kong has always been an inspirational spark for creative genius. The city's unique neon lights and 1960s "tong lau" architecture have served as the backdrop of renowned animations and movies, and the shutters and walls of older districts in the city have since been given new life as hip and edgy wall murals and stall shutter art.
Much of the street art so popularly celebrated in Hong Kong today are the work of the HK Walls and HK Urban Canvas Project; HK Walls' creative energies have mixed together a fusion of old and new at Sham Shui Po, and HK Urban Canvas has pulled off equally impressive works of street art over at Wan Chai and Sheung Wan.
8. A shopping mecca that has everything for everyone.
Whether you plan to lug home a full luggage of travel spoils or just a nifty souvenir to remember the trip, Hong Kong is a vast emporium that makes sure nobody goes home empty-handed. Live up the uptown life over at luxury outlets on Causeway Bay, grab your pair of pumped-up kicks at Sneakers Street, put your bargaining skills to the test at Sham Shui Po or get exclusive dibs with local fashion creatives at K11 and PMQ.
So whether you plan to take on Lantau Peak in the morning, go bargain hunting at Sham Shui Po in the afternoon or grab a couple of drinks with friends late into the night, Hong Kong will always be convenient, safe — and full of awesome fun and surprise. Hong Kong has something for everyone, including this Cathay Pacific Extended Stay Offer. So, what are you waiting for? Leave those worries behind and get yourself on that next flight here!
—
You might also like:
– 9 Coolest Hotels in Hong Kong
– 5 Reasons Why Sham Shui Po Is Hong Kong's Hippest Place to Be
– Beat the summer heat with these "Soul Cool" Hong Kong must-eats!
– Hong Kong Summer Holiday 3D2N Itinerary: What to See and Where to Eat