"Konbini" is a Japanese abbreviation of the phrase "convenience store". These handy one-stop shops located throughout Japanese cities are some of the most useful places in the country. Found in airports, hotel lobbies, train stations and street corners, konbinis are indispensable shops that most locals can't live without. Seasoned visitors to Japan will know that these should be one of the first places to check out upon landing.
7-Eleven and Family Mart are the most popular chain-stores, but others such as Ministop and Newsdaily won't leave you wanting either. As a traveller, these round-the-clock, multi-purpose superstores offer a wide range of products and services.
Here are eight things you can do at a Konbini that might just make you trip to Japan that much more convenient.
Grab a meal (and a drink!)
If you're on a tight budget, having your meals at Konbinis are a great way to cut down on costs. Konbinis offer a wide range of fresh snacks, bento boxes, sandwiches, instant ramen, and other confectionery items to tide you over a hungry day or night. Portions are generous, and the food is cheap and tasty; you'll be spoilt with choice when confronted with all the different options you can choose from.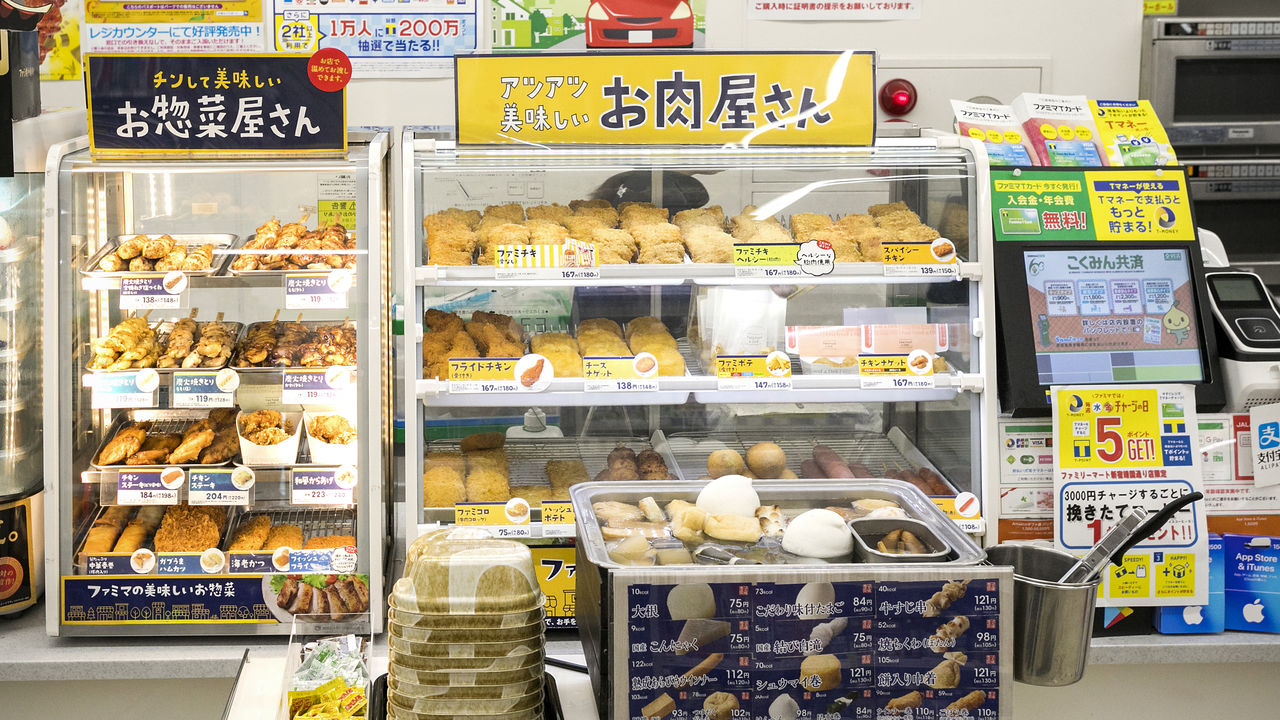 If you need a coffee to perk you up in the morning, konbini has got you covered. If you're feeling peckish and in search of a midnight snack, no problem, the konbini is always there. Eating at konbinis is also a great way to try out local food that you might otherwise not want to splurge on at a restaurant. Konbinis often have microwaves to heat your food and seating areas for you to finish up your meal as well. If you want a drink but don't want to go to a fancy bar, sakes, wines and liquors can all be found here.
Buy your tickets
While most of us are used to buying our tickets online, you can purchase entrance tickets at konbinis with a ticket machine. These machines can commonly found next to the ATM. There might even be special discounts, offers and exclusives when purchasing tickets at konbinis. Everything ranging from entrance tickets to museums and theme parks to concert tickets and sporting tickets are available.
Many also allow the purchase of plane tickets. After filling out the necessary information, make your way to the payment counter with your receipt or booking sheet to pay for your tickets. In the case of plane tickets, a small service fee might apply.
Pay your bills
This tip might be more pertinent for those living in Japan. Did you know that you can pay your utility bills at a konbini? Just hand it over to the store clerk and pay in cash. No Japanese language skills are needed. You might also be pleased to discover that you can pay your shopping bills at a konbini.
If you want to buy something from Amazon or Rakuten, but would rather pay in cash, you have the option of doing so at a konbini. Your items will not ship before payment, though, so make sure to go to your nearest konbini, print your receipt from the multi-purpose machines, and pay for your items at the counter.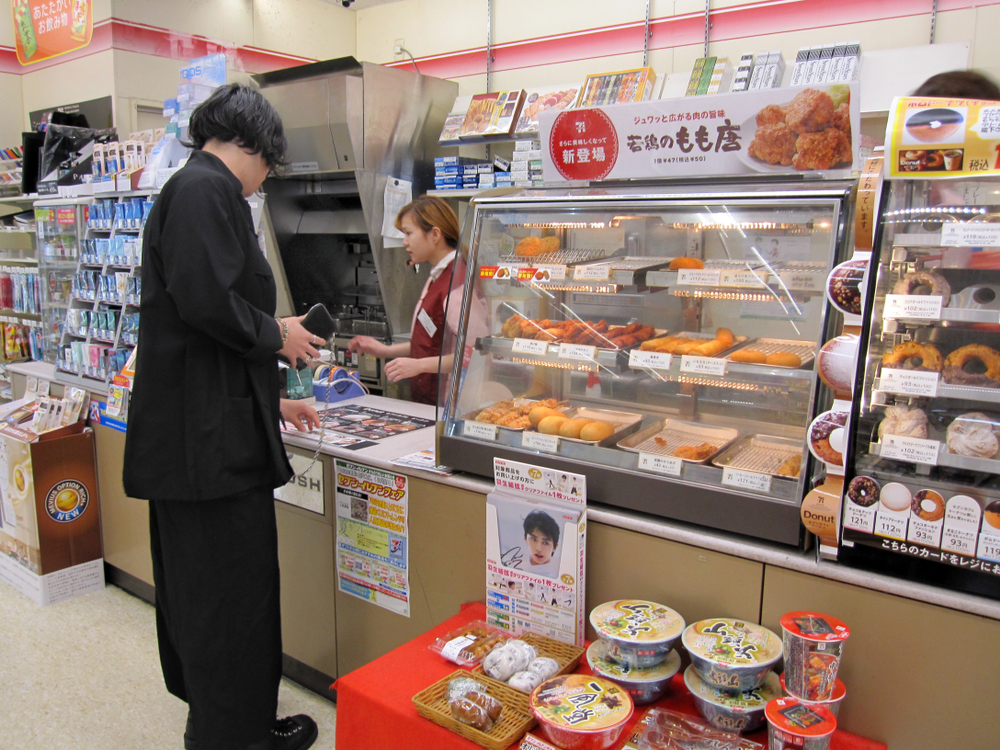 Collect your parcels and send items
If you do not have a local address and an online store does not offer international shipping, you can arrange for your parcel to be sent to a konbini. Those who prefer e-shopping can save time from browsing in shops and choose to collect their parcel from their accommodation's nearest konbini. A konbini will generally hold items for up to 10 days after arrival, so you'll have the convenience of collecting your parcel as and when you want as long as it is within the holding period.
While there are no additional charges if you pay with your credit card, keep in mind that a small handling fee will apply if you opt to pay cash upon delivery. Sending parcels is just as easy. Fill out a form with the addressee's details and pay for the mailing fee at the counter. You will be given a copy of the transaction and a tracking number.
Print documents and photos
Copy machines are usually found at a konbini's multi-purpose terminal. You can use these to print or make copies of whatever documents or photos you might want or need. Standard options to print in black and white or colour are available as usual, but most' copy machines also often come with advanced photo enhancing functions and the ability to print on specialised photo paper.
Feel free to print from USB sticks or memory cards; these machines are connected to the internet so you print directly from the net if you so wish. Printing, photocopying, scanning and faxing can all be done from the convenience of a konbini.
Buy gifts for friends and loved ones
Gift-gifting (especially summer and winter gift-gifting) is a big deal in Japanese culture. Konbinis increase the convenience of this social activity and also play a part in ensuring presents to loved ones are sent on their way. Gifts are an important sign of respect as well as a means to keep in touch with those you might not be able to see as often as you would like.
Around peak gift-giving periods, Konbinis everywhere will display a variety of gift catalogues for people to browse and choose the appropriate items they would like to send to the people on their gift list. Most gifts come in the form of alcohol or food items like Christmas cakes or candied deserts, but other lifestyle items can be found in the catalogues as well. As usual, fill out the appropriate catalogue form and head over to pay at the counter. You'll also be able to find plenty of gift cards for sale year-round.
Alternatively, if you're looking for souvenirs for your friends back home, why not consider bringing back some Japanese snacks found at konbinis for a literal taste of Japan?
Withdraw money from an ATM
It might be hard to find ATMs that accept international cards in Japan, but most conveniences stores are bound to have ATMs that accept foreign transactions. You might have to buy a small item from the shop before you can make use of the machine, but the convenience of withdrawing money from an ATM beats going to a bank or an exchange kiosk.
Ask for help
Konbinis are an excellent place to go when you find yourself lost and in need of some help. Most konbinis have free-wifi and you'll be able to reorient yourself with the help of Google maps. If your phone runs out of battery and you can't find your way around, you can always approach one of the konbini's staff for some help. Staff are always helpful and will often pull out a physical map of the local area to help you get back on track. If you're in a touristy area, the konbini staff who are used to dealing with lost tourists might communicate in English.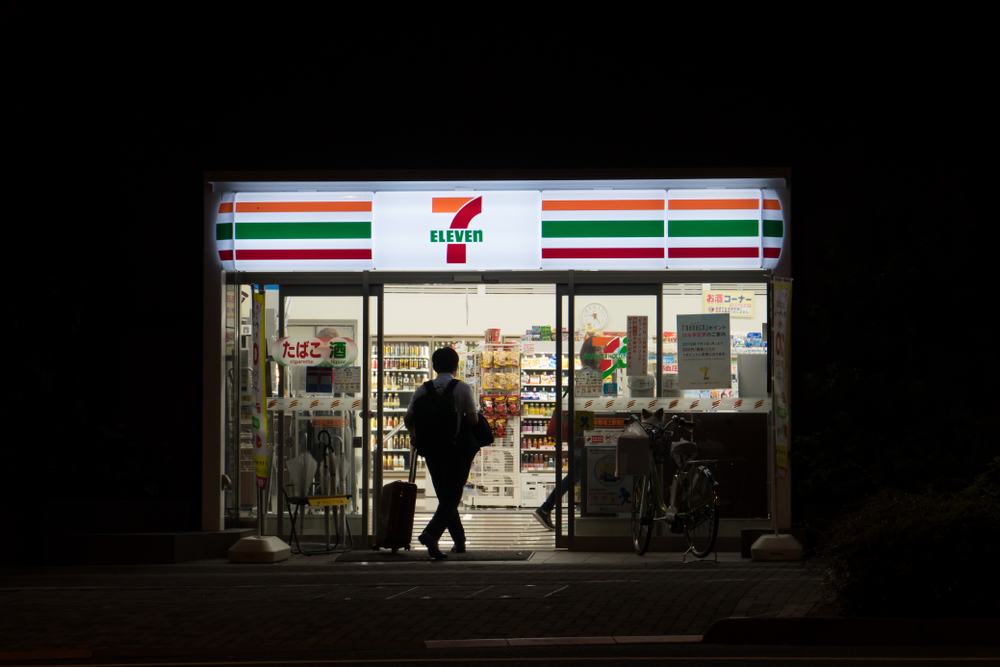 Bonus: Use the restroom
The toilets, like most in Japan, are remarkably clean. If you urgently need the restroom but can't seem to find one, konbinis often have toilets available for their customers. Just follow the universally recognised toilet icon to sweet relief.