All it takes is some radical thinking to make a small country stand out amid two world giants. While China and India stormed to the forefront of capitalist and corporate modernity, this kingdom of steep Himalayan mountains and frothing rivers has firmly held up its traditions and beliefs.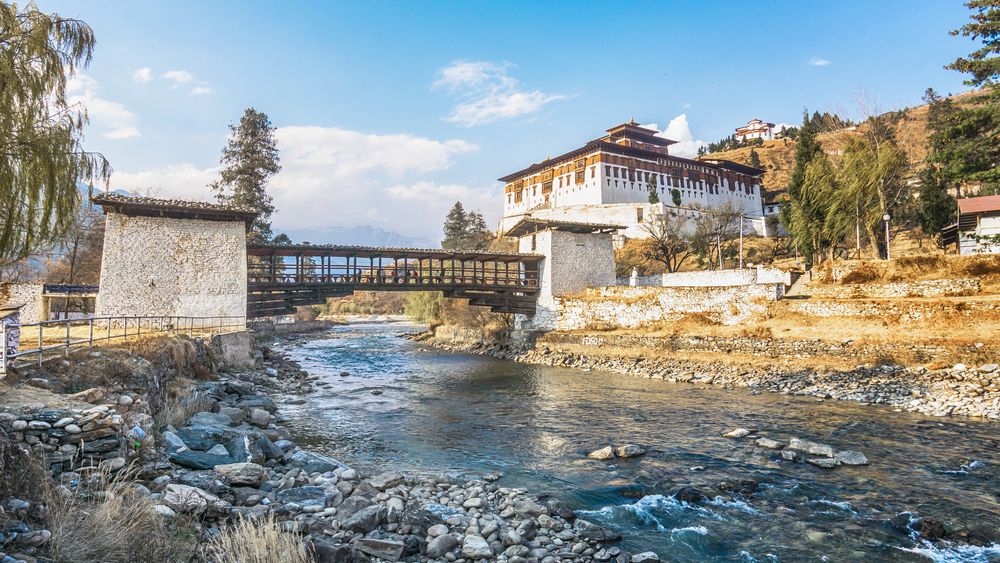 Only stepping out of isolation in 1974, Bhutan stole the headlines quickly, by being a country that judges itself by happiness, not product. Prioritizing the principles of good governance, economic development, culture, and environmental conservation, Bhutan treads its own, refreshing path and refuses to follow the ways of the world. Other countries have since started to implement truncated versions of Gross National Happiness (GNH) into their governance.
However, it is not without controversy, as reports of human rights abuses and propagandistic motives cast a shadow over Bhutan's beaming face. Nevertheless, with happiness becoming more of a concern than a conversation topic, many are looking to Bhutan's philosophy for a possible solution.
Underneath all the media and hype, something is fascinating and reassuring about a country choosing to put well-being and happiness as its top priority.
Look past the arguments and justifications surrounding Bhutan's positive pursuit, and check it out for yourself. You'd literally be travelling to a happy place and Wego can help you with that.
Let's find out other reasons why you might find Bhutan's living life a whole lot happier than you are.
Simply Content
Bhutan takes laid-back to a whole other level. Its capital, Thimphu, doesn't even have traffic lights. Bhutan isn't concerned about catching up with the world in tech and business, and that's what makes it an awesome place to visit.
Get away from distracting pursuits, and immerse yourself in the un-materialistic, egalitarian lifestyles of the local culture.
Spirituality
Tied closely to Bhutan's traditions and culture is its spiritual devotion. Deeply entrenched in Buddhism and tied closely to Nature, the streams of prayer flags and ubiquitous prayer wheels are seen everywhere, highlighting religion's constant presence in Bhutanese life.
Despite welcoming the world into its land, Bhutan's devotion and enlightenment have yet to succumb to the temptations and pressures of the world, preserving the beauty in its karmic, faithful practices. Come and experience it before it changes.
Festivals
Again stemming from deep-rooted traditions, Bhutan has a series of annual festivals eagerly anticipated by locals and foreigners. Besides getting days off from work, and opportunities for merrymaking and performances, attendees of these Tshechus also receive blessings and good fortune from the deities.
From mask-adorning dances to fire sprinting, yak riding to ancient folk songs, Bhutan explodes with colour and ceremony with these celebrations of positivity and reverence.
Its Bounteous, Dramatic Scenery
If I woke up every day surrounded by the best of Nature's majesty and beauty, I'd probably be happier too. Landscapes of sheer, dramatic Himalayan peaks, vibrantly rich forests and vegetation, and flowing rivers. Bhutan immediately invokes deep, care-melting breaths, replacing your worries with calm.
With trails and hiking trips taking you through the environs, you'll find a newfound admiration for the efforts of Bhutan to preserve its natural environment as much as possible. And you'll thank them for it.
The Pleasantly Precarious Tiger's Nest Monastery
Taking one of these mountain trails brings you to this wondrous edifice, perched on a cliff 3000 metres above the ground. As sacred as it is beautiful, centuries of animistic origins and meditative doctrines are still reflected on by the resident monks.
Just as Padmasmbahva meditates upon a stalk of lotus, this temple is a physical depiction of balance and unruffled peace. Besides this stunning sight, Bhutan also has a host of dzongs and hilltop statues for you to explore, wherever you go.
Fresh Air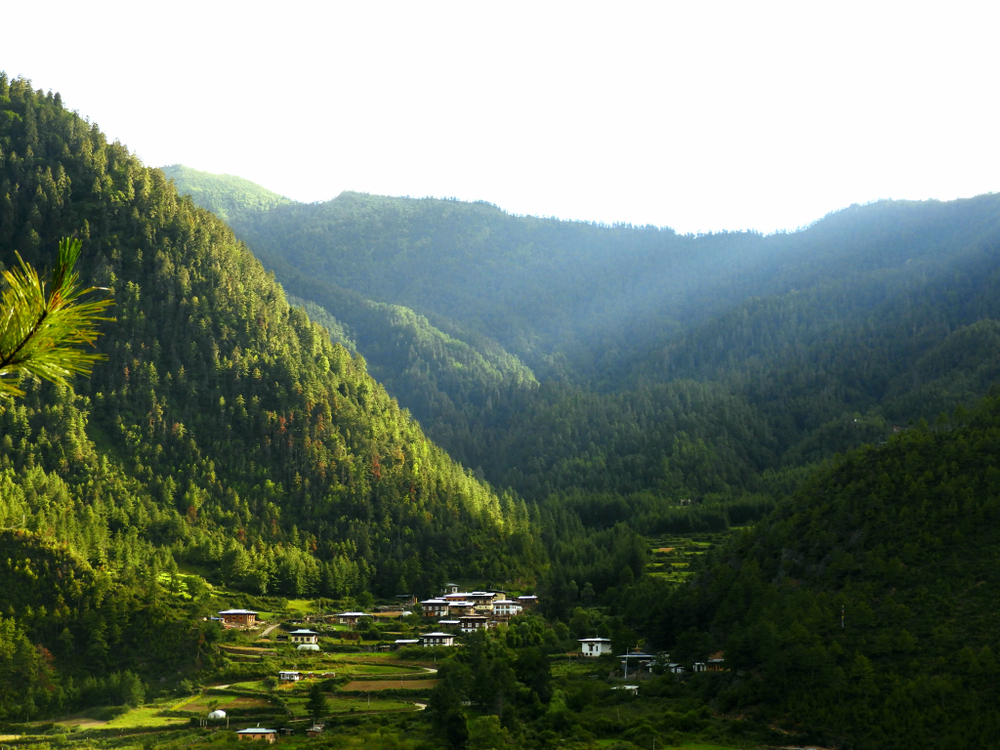 A non-smoking nation is a concept that we can't even imagine. What would it be to live in a country with no tobacco or cigarette traces in the air? Set foot in Bhutan and take a deep breath of fresh air. You'll be smiling too.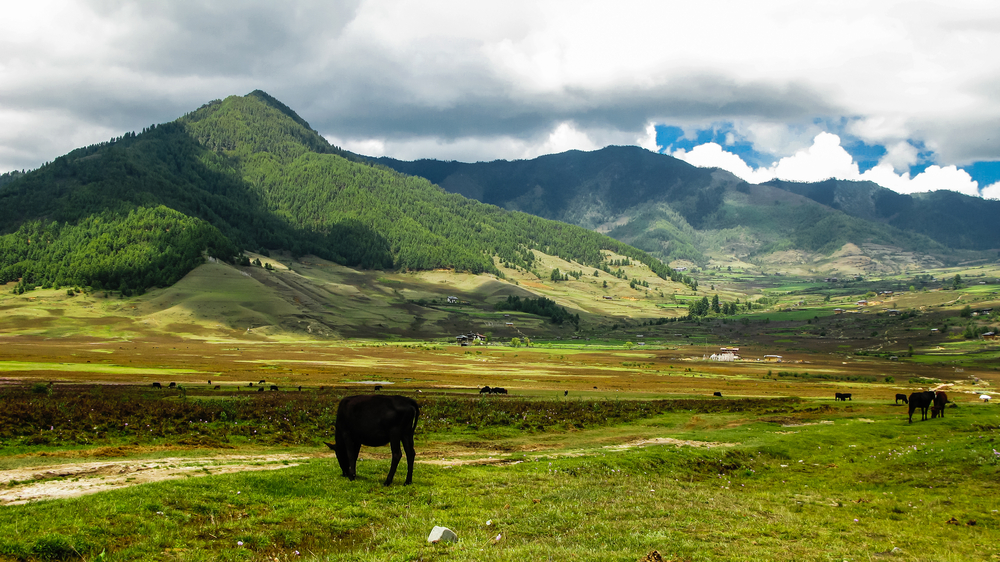 Adding to the fact, Bhutan is also a carbon-negative country. Despite being sandwiched by two powerhouses churning out tonnes of greenhouse gas, the forests of Bhutan have helped to offset these emissions, keeping the levels in their country down.
As a country with sustainability and environmental preservation at the forefront, Bhutan's policies and systems are inspiring others to follow suit.
Everything with Chilies
According to the locals, the most important food you need to survive harsh Bhutan winters is rice and chilli. It might be odd to think that a nation of smiley faces loves to devour such these fiery bombs, but it's a part of every Bhutanese dish. Their national dish, Ema Datshi, literally translates to chili cheese.
Whether the heat channels into positive energy or it's simply an ingrained culinary tradition, you can visit and experience the flavour for yourself. Especially if you're a fan of fiery taste profiles.
Perspective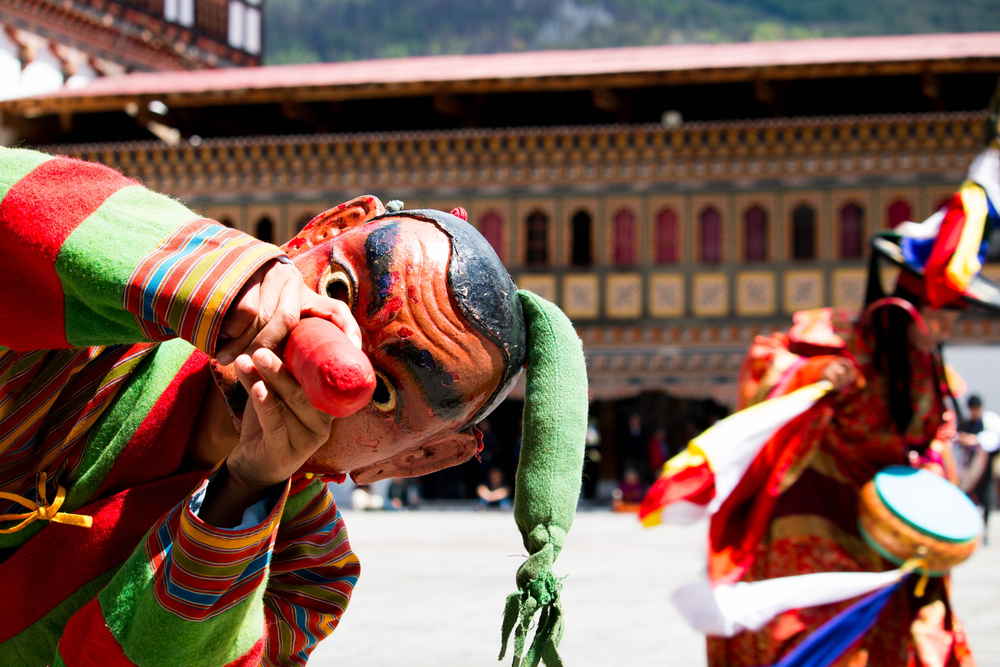 Paro Airport is one of the most dangerous airport runways in the world. You can't buy tobacco or smoke in public here. Locals can only wear traditional attire when in public. Bhutan has a lot of rules, and might not necessarily be the best country in the world. Nor does it want to be.
But are these negatives? The locals don't seem to think so. They lead a simpler life that we sometimes misconstrue as bad or underwhelming, but it's subjective. If you visit Bhutan, you'll get to wrap your brain around their way of life, and it might reveal new ways of looking at yourself and the world.
Be aware that taking a trip to Bhutan is not a walk in the park. Your itineraries need to be paid in advance, you'll need the proper visa, and all bookings have to be done through the official tour operators. Landing in Paro Airport? Only 8 pilots in the world are qualified to do so. And as a visitor, you'll need to be spending a minimum of $200 every day while you visit.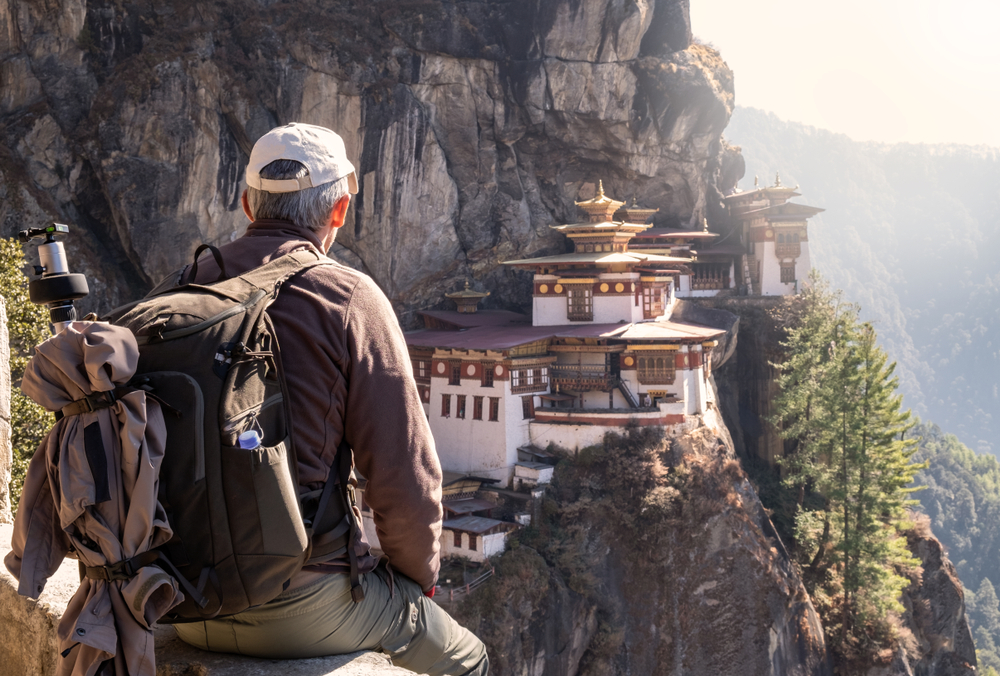 But once you get past those planning hurdles, the infectious, rapturous beauty of Bhutan will envelop you, as you soon forget your troubles. The costs are well worth it, and you're guaranteed to leave with a smile as bright as a Bhutanese's.