This article is has been reviewed by Wego's editorial team to ensure that the content is up to date & accurate.
Walking around the Merlion and snapping pictures of the Marina Bay Sands is a tried and true routine for anyone visiting Singapore, but delve a bit deeper and you'll find a whole new Singapore extending beyond the tourist hot spots.
When visiting Asia's only sprawling city-state, uncovering the just-beneath-the-radar activities may get a bit challenging — there's just a lot of really cool stuff to do.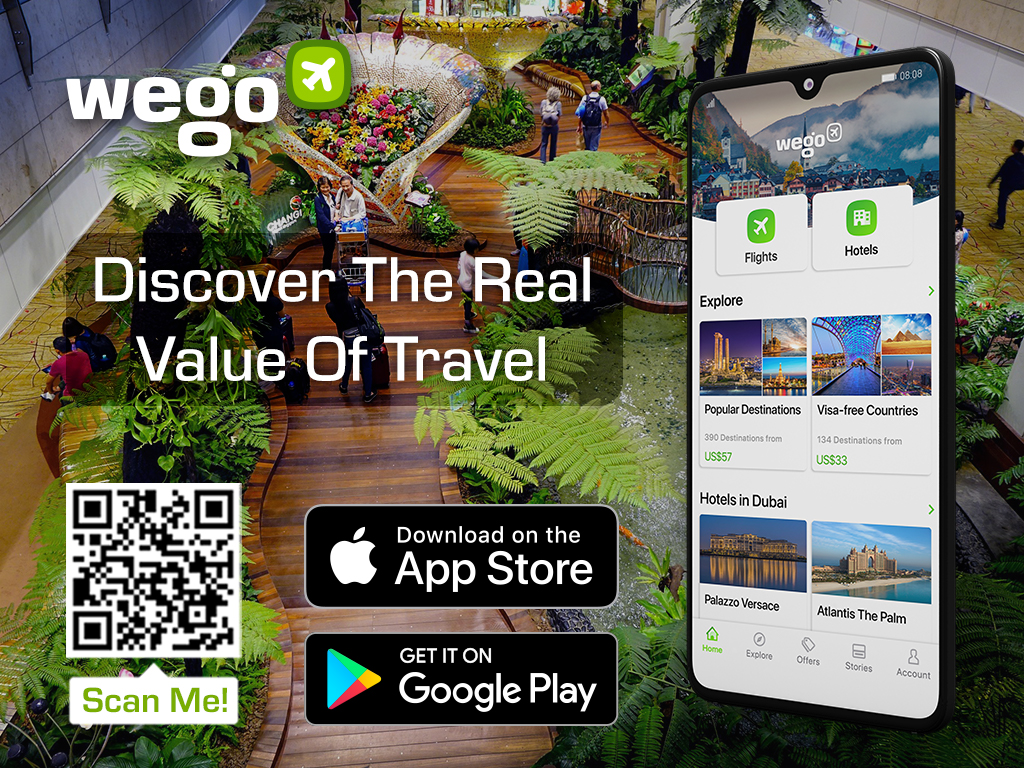 As such, we've put together the nine most noteworthy unique and unexpected things to do in Singapore perfectly suited for those looking to venture off the beaten path.
Sample the sweets
 

 

View this post on Instagram

 
Founded during the circuit breaker by a mum of two, the Blessed Bakes is a local favorite. The sweets here are inspired by Russian and Slavic classics, as wholesome as they are elegant, 
The Medovik Honey Cake is a particularly exquisite layer cake, tempting customer with a very special homemade caramel sauce laced with hints of honey in between the layers. The Guanaja Dark Truffles and the Molten Brownies are also fine-tuned to highlight the star ingredient, the finest of French chocolates.
So why not treat yourself to some exquisite sweets to fuel your Singaporean adventure? You know you want to.
Welcome to hell!
 

 

View this post on Instagram

 
Haw Par Villa is not your typical theme park. This Buddhist theme park starts out serene enough with its picturesque koi and turtle pond bidding visitors a gentle welcome. The life-size plaster depictions of numerous mythological beings will also delight you as you spend some quiet time posing alongside them.
As you venture further in, the 'stars' of this place start to materialize; bloody, beaten and decapitated figurines silently writhe in pain while their tormentors let out a barely noticeable laugh. Welcome to the Ten Courts of Hell, where those who had committed countless transgressions during their lifetime are rewarded with their brutal comeuppance.
If you fancy going to hell, find the Haw Par Villa at Pasir Panjang Road.
Life in the kampong
 

 

View this post on Instagram

 
Kampong (or kampung, depending on where you're from) literally means 'village' and as with any village around the globe, life here is a lot more subdued. 
Kampong Buangkok offers glimpses to a more simple time where Singaporeans lived a quiet but meaningful life devoid of the hustle and bustle of a busy metropolis. There are no hotels or restaurants here, just the thick greenery and the serenity of an enclosure where time had crawled to a halt some 50 years ago.
Visiting Kampong Buangkok is a pretty straightforward affair; get there by taking the MRT to Serangoon MRT station. From there, take Bus No. 70 or 103 and stop at the Church of St Vincent de Paul bus stop. A half-hour visit would be sufficient for you to chat with the locals and experience the proper sense of community this last surviving kampong of Singapore offers. 
Explore the spooky side of Singapore
 

 

View this post on Instagram

 
The occupation of Singapore during World War II has claimed the lives of thousands of people at the hands of the Japanese. It is said that these restless spirits still roam certain parts of the island unable to go into the light.
If the thought of encountering the supernatural excites you, sign up for the Creepy Tales of Singapore tour and head into the night with an experienced and knowledgeable guide. You'll be equipped with an EVP (Electronic Voice Phenomenon) recorder and other ghost hunting equipment as you visit areas of high paranormal activity one after the other. 
The tour starts at 7.30 PM at the Haw Par Villa RT Station where you'll proceed on foot to a bridge on a silent hill where it is said that many have lost their lives. Along the way, your guide will share war stories and the sightings that allegedly have been frequently observed there. The tour culminates at a cemetery consisting of over 100,000 tombs, a place where the EVP recorder usually goes ballistic.
Sign up for the tour here, if you dare.
We are the furballs
 

 

View this post on Instagram

 
If you're a dog lover but can't own a dog for some reason, We Are the Furballs dog petting cafe will definitely be your new favorite joint. Spend time with these adorable four-legged furballs as you sip your artisan tea or catch up with your friends. Note that the cafe does not serve human food but if you're looking to buy your favorite doggo a treat or two, then the cafe's got your back.
Find these adorable pups at Bugis+, 201 Victoria Street.
Hulk smaaash!
 

 

View this post on Instagram

 
We all have our hulk moments, right? That moment when we've had just about enough as we're left with an unquenchable urge to just let loose and smash things up. Rather than suppressing all the rage and frustration or allowing them to accumulate every time life breaks your heart, why not release those urges in a safe and controlled environment for the sake of your mental health?     
The Fragment Room provides the opportunity for you to do just that. The anger therapy session involves participants being decked out in safety gear and afforded baseball bats, crowbars or any other tools of destruction. Blast your favorite heavy metal tune as you make short work of the TVs, plates, vases, stereos, phones and other electronic appliances. As long as it doesn't involve burning things up, everything pretty much goes in this judgment-free zone.
When you've had your fill of destruction, the folks at Fragment Room also invite you to relax and talk about your problems as friends. Find this unconventional therapy session at MacPherson Road and visit their website to learn more about the rules of engagement.
Explore Singapore's undersea life
 

 

View this post on Instagram

 
When everything's on land seems to be chaotic, a scuba diving trip to Pulau Hantu (Ghost Island) may just be what your (adventurous) doctor prescribes!
Pulau Hantu is located off the coast of Singapore's southern shores and is reachable via a 30-minute boat ride. Once there, divers are assigned a guide who prepares them for the 15-meter descent. While visibility is by no means the greatest, divers will still be able to spot coral reefs teeming with colorful marine critters the likes of seahorses, colorful nudibranchs and flatworms as well as Spanish dancers.
To book your scuba diving trip, head on over to the Pulau Hantu blog and inquire about the pricing and availability. 
Cruise around the waters of St. John's island
 

 

View this post on Instagram

 
The beautiful St. John's island sets the stage for a relaxing paddling trip onboard an inflatable kayak. The kayaking trip is classified as beginner-friendly with kids aged 4 years and up permitted to take part. 
The route begins at Sentosa Island where the calm waters allow for a leisurely trip led by an experienced guide. Upon reaching St. John's island, an island hike is on the agenda as participants disembark and swim in its clear waters. You can also choose to visit Tekukor Island and observe the local flora and fauna including sea eagles and otters. 
Learn more about kayaking at St. Johns island here.
Be a pilot for a day
 

 

View this post on Instagram

 
If you've always wondered whether or not you have what it takes to pilot one of the world's largest jetliner, here's your chance to find out. Step into an authentic replica of the Boeing 737 cockpit and immerse yourself in a high-end flight simulator used in the real-life training of professional commercial pilots.    
Assuming the role of captain, you'll naturally take the captain's seat and be responsible for everything from take-off to touchdown. Along the way, the views around you are displayed on multiple high-definition displays as the sound effects can incessantly be heard in the background. 
For the whole duration of the flight, you'll be guided by an instructor helping you master basic take-off procedures and control the airplane through the six motions of flight.
Earn your wings here.