This page was last updated on 22 October, 2021.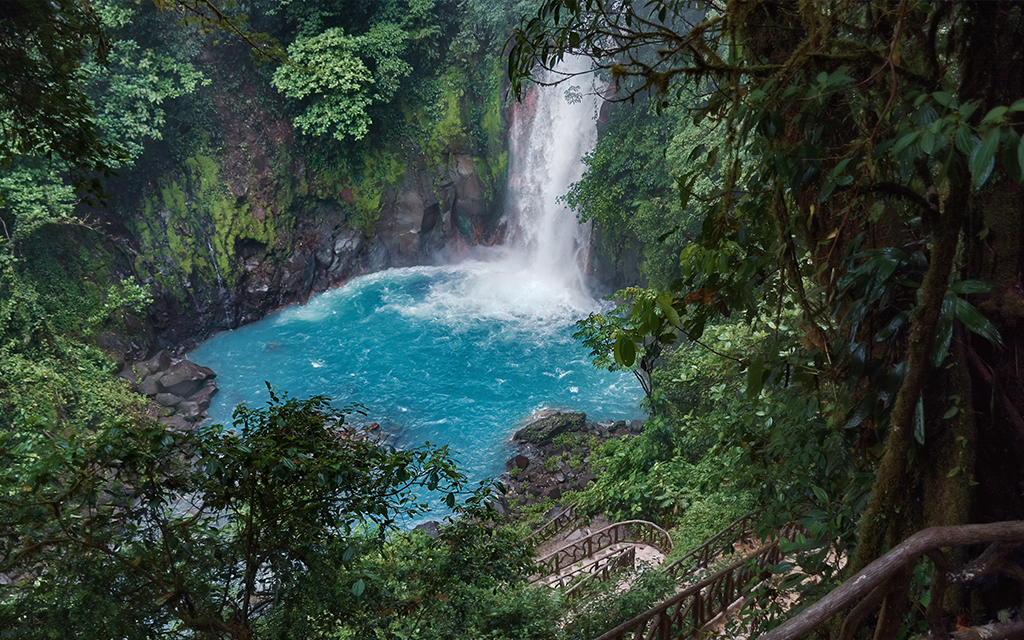 At a Glance
Travel Restrictions
Entry For Vaccinated Travelers: Allowed
Vaccination Requirements: As of August 1, 2021, all tourists who are fully vaccinated against COVID-19 and inoculated with Moderna, Pfizer-BioNTech, AstraZeneca or Johnson & Johnson can enter the country without a travel policy. The last dose of the vaccine must have been applied at least 14 days before arrival in Costa Rica.
Vaccinated tourists must attach the vaccination certificate to the Health Pass. As proof, vaccination certificates and vaccination cards that contain at least the following information will be accepted:
1. Name of the person who received the vaccine
2. Date of each dose
3. Pharmaceutical house
In the case of U.S. travelers, the "COVID-19 vaccination record card" will be accepted.
Tourists not vaccinated, with incomplete vaccination or vaccinated with a serum other than those admitted by the Costa Rican authorities, must purchase mandatory travel insurance that covers lodging in case of quarantine and medical expenses due to COVID-19 disease as detailed below.
Tourist Entry: Allowed
Testing: Negative PCR test not required.
Quarantine Required: Yes
Quarantine Details: Self-isolation for 14 days required for all countries,
Local Restrictions
Lockdown in Effect: Partial
Events: Partially Allowed
Transport: Operational with restrictions
Shopping: Open
Restaurants and Bars: Open with restrictions

Detailed Travel Advisory
Published 05.08.2021
1. Passengers must arrive at San Jose (SJO) or Liberia (LIR).
2. A "Pase de Salud" form must be completed before departure of the flight to Costa Rica. This will generate a QR code which must be presented upon arrival. The form can be obtained at https://salud.go.cr
3. Entry regulations for nationals of Costa Rica apply to passengers with proof of being dual nationals of Costa Rica.
4. Passengers must have travel insurance for a minimum of 5 days, with coverage of Coronavirus (COVID-19) treatment and accommodation costs.
– This does not apply to:
– nationals and residents of Costa Rica;
– passengers younger than 18 years of age;
– passengers with a COVID-19 vaccination certificate, in English or Spanish, showing that they were fully vaccinated at least 14 days before arrival. Vaccines accepted are AstraZeneca (Vaxzevria), Janssen, Moderna (Spikevax) and Pfizer-BioNTech (Comirnaty).
Detailed Tourist Information
The entrance to Costa Rica is enabled for tourists from all the countries of the world by air, land and sea.
By land, the country admits tourists from groups one and two included in the general guidelines for entry and stay visas for non-residents, that is, they do not require a visa. Individuals whose nationality is in the third and fourth groups and who require a consular or consulted visa to enter, may visit Costa Rica by land when the Costa Rican consulates return to attend these procedures, on a date yet to be defined. In the meantime, they can opt for air or sea entry.
Starting Sept.September 1st, Costa Rica reactivated cruise tourism for the 2021-2022 season. As a requirement, vessels must guarantee complete vaccination schedules against the COVID-19 virus in all crew members and 95% of passengers who are of age to be vaccinated.
Permitted vaccines are those authorized by the National Commission of Vaccination and Epidemiology, and the last dose must have been administered at least 14 days prior to departure. Given the nature of the cruise activity, both crew members and cruise passengers are covered by travel insurance
In addition to a complete vaccination schedule against COVID-19, cruise passengers must complete the epidemiological form called "Health Pass," 72 hours prior to their arrival in the country.
The tourist must meet the visa requirements, when required, as well as the requirements established in the framework of the pandemic.
The Government of the Republic does not require coronavirus detection tests, nor does it issue sanitary confinement orders to enter the country by air or land.
Those who enter the country by sea and who have not made a stopover elsewhere, should not be subjected to isolation if they have been sailing for more than 14 days.
Tourists visiting Costa Rica are requested to abide by the sanitary protocols in place for carrying out all tourist activities in the country.

Lockdown Details
Essential services are open. Public transportation is operating at normal capacity.
Hospitals are currently operating with limited capacity due to a surge in CV-19 infection numbers.
Facial coverings are required in all public spaces and in all indoor settings except when eating, while alone, or in a private home.
The use of facial coverings is also mandatory at bus stops and on all forms of public transportation.
Face shields can continue to be worn, but only if a face covering is worn underneath.
Face coverings can be either surgical or homemade if they cover the nose and mouth.
The Ministry of Health has stated facial coverings should not include venting devices to provide maximum protection against COVID-19.

Sources
https://www.afar.com/magazine/costa-rica-to-open-to-us-travelers-from-six-states-in-september
Data Source: covidcontrols.co