This article is reviewed regularly by Wego's editorial team to ensure that the content is up to date & accurate.
Updated August 2023
ADIHEX or Abu Dhabi International Hunting and Equestrian Exhibitor, organized by the Emirates Falconers' Club, is considered as the largest exhibition for hunting, equestrian and heritage preservation in the Middle East and Africa region. Building on the success of last year's edition, ADIHEX is set to enhance the festivities even further this year.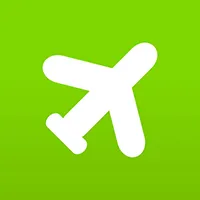 Book cheap flights to Abu Dhabi
Heading to ADIHEX 2023 is a breeze with Wego's comprehensive compilation of essential information that you should be aware of before making your way to this annual gathering.
ADIHEX 2023
ADIHEX stands for the Abu Dhabi International Hunting and Equestrian Exhibition. It is a yearly event that receives official endorsement from His Highness Sheikh Hamdan Bin Zayed Al Nahyan, who holds the esteemed position of being the Ruler's Representative in the Al Dhafra Region and also serves as the Chairman of the Emirates Falconers' Club.
During the ADIHEX event, a diverse array of participants including falconers, equestrian enthusiasts, hunters, traders, end users, significant buyers, and dignitaries gather from various corners of the globe, notably from the UAE and other GCC (Gulf Cooperation Council) countries. This congregation offers a unique opportunity for these individuals to interact face-to-face, explore new connections, and cultivate relationships with potential partners and clients. The primary aim of these interactions is to establish robust and mutually beneficial business alliances.
This year, ADIHEX has chosen "Sustainability and Heritage… A Reborn Aspiration" as its central theme.
ADIHEX 2023 dates
The 20th edition of ADIHEX is scheduled to take place from 2 September to 8 September 2023.
ADIHEX 2023 timing
The ADIHEX 2023 event will be accessible to visitors from 11 AM to 10 PM.
ADIHEX 2023 location
ADIHEX 2023 will be located at Hall 1 – 12 & ICC, Abu Dhabi National Exhibition Centre (ADNEC).
Address: Al Khaleej Al Arabi St – Al Rawdah – Al Ma'arid – Abu Dhabi – United Arab Emirates
ADIHEX 2023 tickets
The tickets for ADIHEX will let you enjoy unlimited access to ADIHEX features, activities, & exhibition displays (paid activities also available), access to Arena with live shows, demonstrations, and eligibility for ADIHEX Raffle Draw.
You can now get your tickets for ADIHEX 2023 online by clicking here. Moreover, you can enjoy 20% off (for 1-day tickets) by booking your tickets online using the promo code: 20%OFF
However, if you'd rather buy them in person, on-site purchasing options are also available.
Please keep in mind that the following tickets are single-entry only.
1 day ticket (25 AED)
3 days ticket (50 AED). By purchasing this ticket, you will get unlimited access for 3 days (any day).
7 days ticket (75 AED). This ticket grants you unlimited access for 7 days.
Please take note that children under the age of 12 can enter free of charge.
ADIHEX 2023 exhibitors
More than 960 companies and brands from 44 countries participated in ADIHEX 2023. Here are some of the exhibitors that will participate in this year's ADIHEX. To see the full list and check the company's profile, please visit here.
Aarya Premium Auto Service
Abu Dhabi Environment Network
Al Azame Outdoor Gear
Al Hurr Birds and Animals Trading
Al Forsan International Sport Resort
Al Shamama Marine Equipment & Fishing Accessories Est.
Al Hezam Falconry and Hawking Equipment & Trading LLC
Bellair Wild Ptd
Bynuna Military & Hunting Equipment Trading LLC
Camouflage Hunting & Fishing
Dar Alkamboodi Agarwood Trading
Dubai International House Fair
Emirates Arabian Horse Society
Equipmap LLC
Eurogulf Animal & Bird Food Trading
Falcona Leather
Goyal Falcon
Heritage Africa
International Fund for Houbara Conservation
Kaber Stables
Leica
Mamluk Archery
Nation Shield Magazine
If you wish to attend the event as an exhibitor, you can book your space here.
ADIHEX 2023 floorplan
To view the complete ADIHEX 2023 floor plan, please provide all of the necessary information, such as your name, mail ID, etc here. This will allow you to view the floor plan.
[Total:

124

Average:

4.8

]