This article has been reviewed by Wego's editorial team to ensure that the content is up to date & accurate.
Whether you are looking forward to taking a refreshing break or a formal meeting, we all love a good tea break to sit back and relax. Dubai and Abu Dhabi are heavily favored among tea aficionados, who long for a well-curated combination of decadence and flair.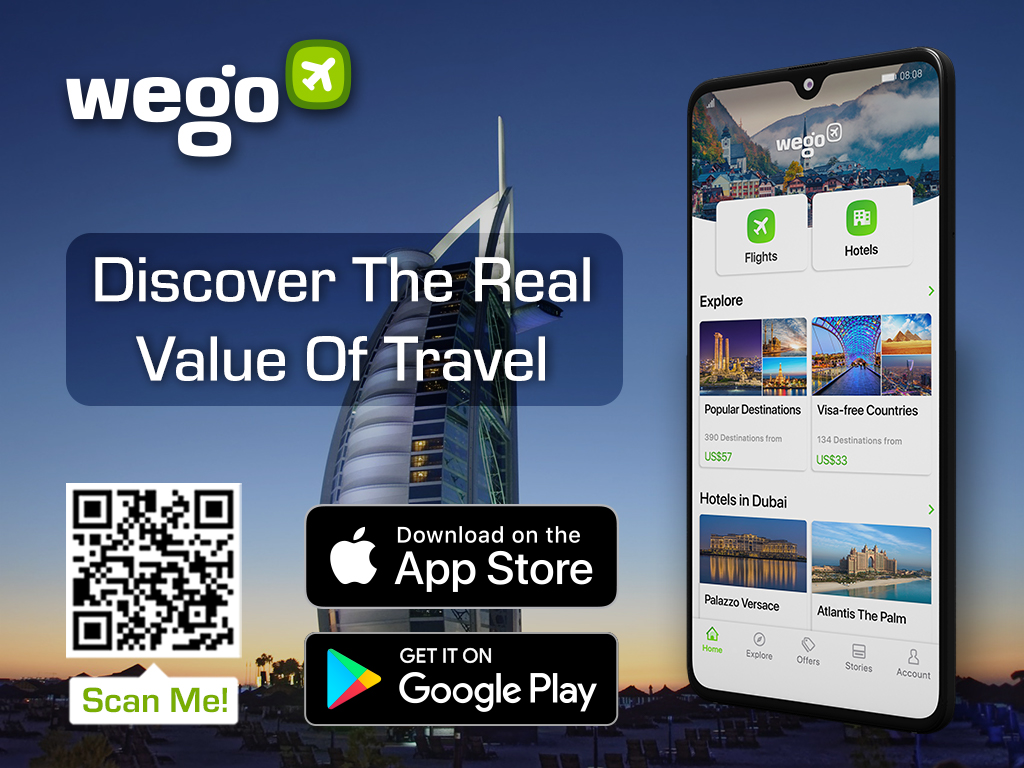 From thé de cinq heures to a time-honored English institution, the tea ceremony has been adopted all around the world, and today UAE offers some of the finest spreads around. From spectacular settings to superb sights, here's where to sip your tea in style in Dubai and Abu Dhabi. 
Tania's Teahouse
Famed as the 7th most instagrammable cafe in the world, Tania's Teahouse is Dubai's most aesthetic hotspot that specializes in tea & providing a truly unique customer experience. The two-story café serves a wide range of specialty flavored teas, coffees, and food dishes. 
From tea or coffee topped with insta-worthy, fashion-inspired latte art, guests can help themselves to a wide array of canapes, pastries, pasta, sliders, chef's specials, and decadent desserts. The café's stylish interiors, featuring elegant, rose-gold accents, minimalist marble touches, and whimsical plants, have made the café a hot spot for both locals and tourists alike. 
Raffles Salon
Unarguably one of the most fashionable afternoon tea in the emirate, Raffles Salon at Raffles Dubai hotel specializes in delivering a floral experience. Tuck into their Victorian-style display of delights, exquisitely crafted with floral essences, while enjoying their award-winning Floral Afternoon Tea.
The café delivers British tradition with a distinctly floral twist with savory treats such as cured salmon with hibiscus extract, rose-shaped brie mousse with edible flowers, rose petal scones, rosewater-infused strawberry jam, and jasmine-flavored chocolate ganache. With classic presentation and slick service, the experience is perfectly suited to a leisurely afternoon with friends and family.
The Hampton's Café
Well-known for its flavorful and picturesque breakfast spreads, the Hampton's Café invites guests to savor the best of tea in an atmosphere of distinct style, charm, and elegance in Dubai. With their suite of homemade scones and pastries, freshly baked each day, the Hamptons Circle High Tea package welcomes you with their signature towelette and a glass of Chateau d'Estoublon beverage. 
Sweet chocolate & praline mille-feuille, lavender mini eclair, and the hummingbird cupcake are some of the popular savories included in the package. Guests can also help themselves with options such as the air-dried Spanish beef "Cecina de Leon" and parmesan crostini.
At.mosphere High Tea
At.mosphere High Tea is the highest restaurant & lounge in the world, known for delivering modern sophistication and timeless charm effortlessly. Nestled atop the 122nd floor of Burj Khalifa, At.mosphere High Tea invites guests to be spoilt for choice thanks to an extensive selection of fine teas. 
Feast on a choice of three dining options – fresh and fruity, cream and savory, or fine roasts and vegetables. The café also offers a plethora of rich, exquisite tea options such as the floral, creamy, and refreshing tea oolong tea, lightly oxidized and gently floral with a fresh tart edge.
Observation Deck at 300
Enjoy your cup of premium afternoon tea from the highest vantage point in Abu Dhabi from Observation Deck at 300, nestled on level 74 of Jumeirah at Etihad Towers. The award-winning café is known for its afternoon high tea, offering impressive tea blends and freshly ground coffee served with sweet and savory treats, 300 m above the UAE Capital from where you can enjoy an uninterrupted, bird's eye view of the beautiful cityscape.
True to its reputation, the lounge stands for impeccable service and equally delicious dainty delights, cakes, and pastries. The scones are light, crumbly, served warm, and absolutely scrumptious.
Le Café
Le Café is the perfect spot for an afternoon tea amidst the palatial, extravagant Emirates Palace Hotel. The vast menu features exquisitely crafted delicacies and artisanal pastries and cakes complemented by coffee and herbal infusions from around the world. Guests may choose between the three Afternoon Tea options, each unique menu adored for its local or European influences.
Their signature dishes includes the renowned 23K gold-flaked Palace Cappuccino and Camel Burger, along with their one-of-a-kind Camelccino and classic afternoon tea. Sip your tea in style from their al fresco café overlooking the lush greenery of the Palace and the modern Abu Dhabi city skyline.
Al Meylas
The sophisticated yet prosaic Al Meylas Café at the Four Seasons Hotel, Abu Dhabi, serves afternoon tea that goes against the grain a little. Its comfortable sofas and armchairs creating a modern majlis setting serve traditional English-style tea with an Arabic take on it, with locally inspired pastries and chocolates.
The well-crafted massive international menu is always updated to match evolving tastes and new food trends with an array of delightful handcrafted sandwiches and pastries.