This article is reviewed regularly (on a monthly basis) by Wego's editorial team to ensure that the content is up to date & accurate.
Last updated on 26 November 2020
While Ahmedabad—dubbed the Manchester of India—is still waging a war with the pandemic, various places have started opening up in a phased manner following social distancing norms. From allowing select categories of foreign nationals to setting up COVID-19 testing facilities at the Sardar Vallabhbhai Patel International Airport, the guidelines are changing in the blink of an eye.
Read along to know in details about traveling to Ahmedabad, quarantine regulations, and reopening in Ahmedabad.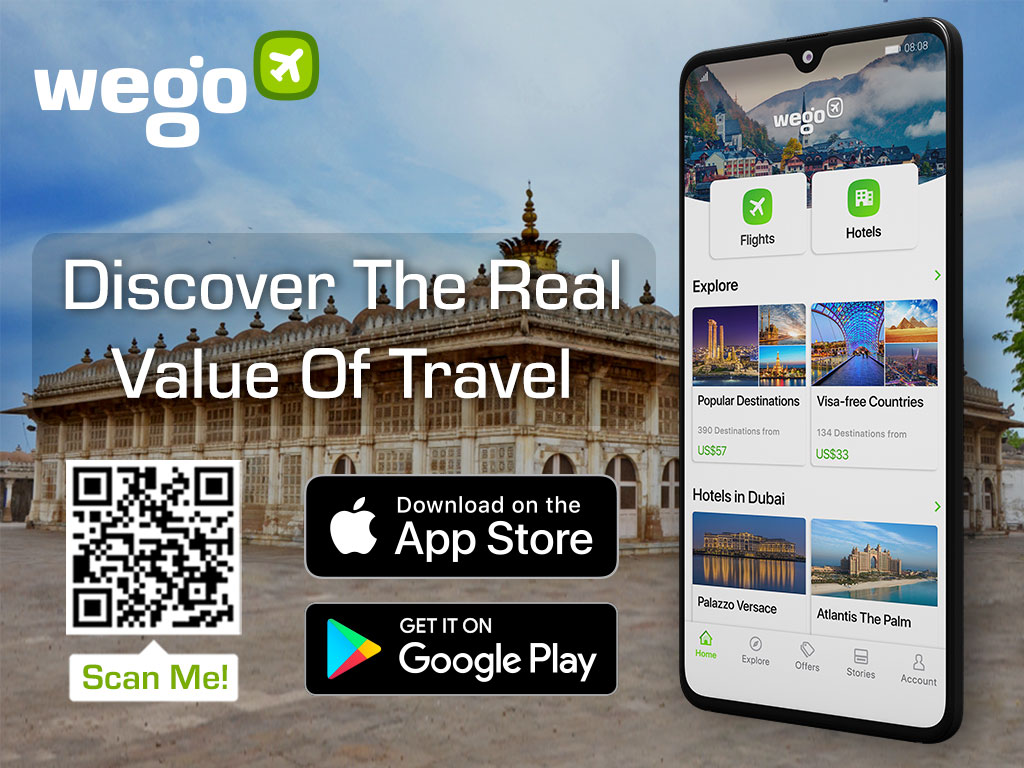 Who can travel to Ahmedabad?
Indian nationals and OCI holders stranded abroad
Since the onset of the pandemic, the Vande Bharat Mission has played an instrumental role in bringing Indians stuck in foreign countries back home by various modes.
Vande Bharat Mission continues to reach out to stranded & distressed citizens through more flights & air bubble arrangements.

International travel of more than 31 lakh people facilitated since 6 May 2020. pic.twitter.com/ec8C4e2GUc

— Hardeep Singh Puri (@HardeepSPuri) November 19, 2020
If you are an Indian citizen, you can enter the country through Ahmedabad without a hitch, since it is one of the cities which is receiving VBM flights. If you are a foreign national but an OCI (Overseas Citizen of India) cardholder, you can also travel to Ahmedabad.
OCI cardholder minor children whose parents are Indian nationals, OCI cardholders married couples where one of the partners is an Indian national, and students whose at least one parent is an Indian national or OCI cardholder will face no restriction to enter Ahmedabad either.
Select categories of foreigners
In addition, a few select categories of foreigners can also travel to India, as per the guidelines of the Ministry of Home Affairs, Government of India. This includes foreign businessmen on business visas (excluding B-3 Visa for sports), foreign healthcare professionals, engineers, technicians, managerial, and design specialists on having the recognized invitation from Indian facilities, among others. Aircrafts carrying these people would not face the restrictions as imposed earlier.
Foreigners married to Indians, dependents of foreign diplomats, and foreign nationals stuck in neighboring countries who wish to return to their country through India can also travel to Ahmedabad. Visitors for all other employment purposes and their dependent family members on Dependent visas and Indian origin foreigners who need to travel for family emergencies in the country will also be allowed entry in Ahmedabad.
Anyone that falls under these categories needs to obtain a new business or employment visa or any other valid visa from Indian posts abroad, and those who already have long-term valid visas for multiple entry purposes would have to re-validate them.
India's travel bubble arrangement
While VBM flights are primarily for Indian passport holders and OCIs, the air bubble flights are open equally to Indian citizens and to foreign passport holders with acceptable India visas and need no approval to book or fly.
Under this agreement, if you hold any valid visa issued by the Indian Mission for any of the previously mentioned categories, you can travel to Ahmedabad from outside the country. However, for tourism purposes, entry is still restricted.
India currently has bilateral travel bubble arrangements with 22 countries, namely Afghanistan, Bahrain, Bangladesh, Bhutan, Canada, Ethiopia, France, Germany, Iraq, Japan, Kenya, Maldives, Netherlands, Nigeria, Oman, Qatar, Rwanda, Tanzania, Ukraine, the UAE, the UK, and the US.  Regular two-way flights continue to operate between Ahmedabad and these countries under this arrangement.
Do I need to quarantine after I reach Ahmedabad?
Screening at Ahmedabad Airport
Sardar Vallabhbhai Airport has enforced a mandatory thermal screening process for arriving passengers, regardless of origin. If found symptomatic, you'll be taken to a COVID care centre to go through health protocols before you can proceed any further with your journey. Hundreds of passengers are screened on a daily basis using hand-held scanners, with doctors and paramedics available round the clock for any medical assistance.
Quarantine rules for international passengers
As per the latest guidelines, international travellers must undergo a 7-day institutional quarantine followed by a 7-day home quarantine. They also have to fill a self declaration form on Air Suvidha portal and download the SMC COVID-19 Tracker app.
Quarantine rules for domestic passengers
Domestic travellers need not quarantine themselves if asymptomatic on arrival but are advised to monitor their health for the next 14 days.
Exemption from quarantine in Ahmedabad
Home quarantine is permitted for 14 days, only for compelling reasons/cases of human distress such as pregnancy, death in the family, serious illness and parent(s) with children of the age of 10 years or below. For this, passengers must apply for approval to the online portal at least 72 hours before flying.
Travellers may also seek exemption from institutional quarantine by submitting a negative RT-PCR test report issued within 72 hrs prior to departure. This report should either be uploaded on the portal or produced at the point of entry after arriving in India.
International passengers arriving without an RT-PCR negative certificate and wishing to seek exemption from institutional quarantine can avail the facility available at the airports to undergo RT-PCR testing.
What's open in Ahmedabad now?
Schools and colleges
Colleges in Ahmedabad remain shut as of now, as online classes becoming the norm. Physical classes in Ahmedabad colleges and universities (as elsewhere in the country) may begin in November as per the revised academic calendar produced by UGC. Students are likely to attend classes six days a week and may expect no long summer and winter breaks.
Transportation services
The Ahmedabad Municipal Transport Service has been operational since Unlock 4.0. After a hiatus of nearly five months to curb the transmission of coronavirus, the Ahmedabad Metro is now up and running.
Restaurants and bars
The dine-in services at restaurants, cafes and bars are now open to the public till 11pm, but the seating capacity has been capped at 50%. No time limit has been imposed on takeaway and delivery, which remain available round the clock. COVID-19 health and hygiene protocols are to be followed strictly by all operating eateries and bars.
Social distancing, sanitisation and wearing masks remain the sine qua non. It is advisable to restrict your groups to no more than four to five people. Symptomatic customers may be denied entry.
Gyms and yoga centers
The advent of Unlock 3.0 saw the reopening of gyms and fitness centres. Masks are mandatory for all staff members and instructors, and most gyms have rearranged schedules to avoid overcrowding.
Group activities such as yoga, aerobics and Zumba are permitted to 50% of the hall capacity, following social-distancing norms. Swimming pools may be used for trainings only.