This page was last updated on 07 May, 2021.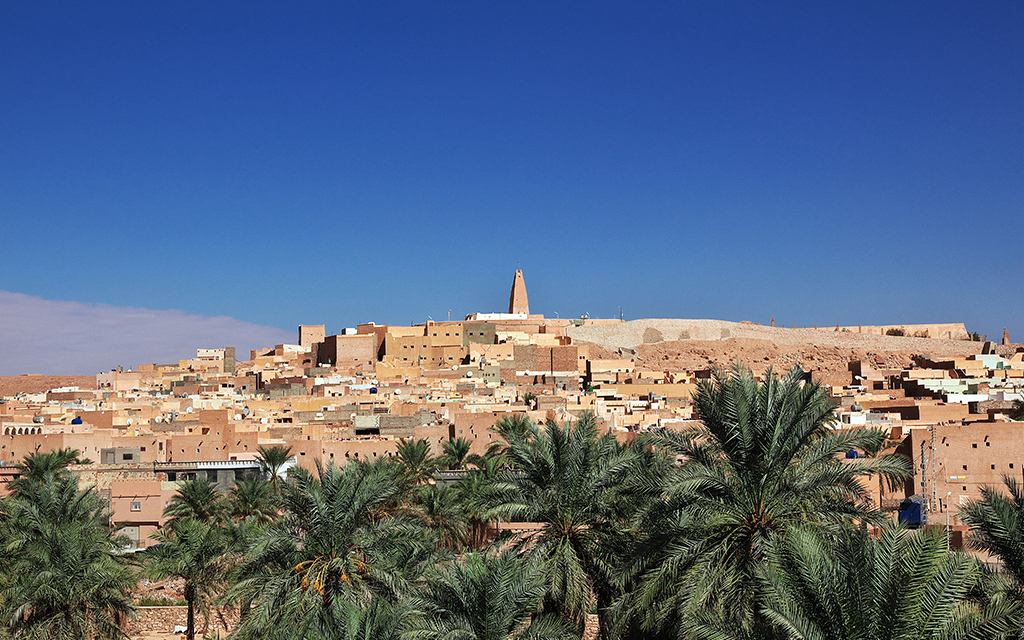 At a Glance
Travel Restrictions
Tourist Entry: Partially Allowed
Testing: Required to undergo a temperature screening.
Quarantine Required: Yes
Quarantine Details: Quarantine for 14 days required for all countries.
Local Restrictions
Lockdown in Effect: Partial
Events: Partially Allowed
Transport: Operational with restrictions
Shopping: Open
Restaurants and Bars: Open with restrictions

Detailed Travel Advisory
Published 12.04.2021
1. Flights to Algeria are suspended.
– This does not apply to medevac and repatriation flights.
2. Passengers must have a printed negative COVID-19 PCR test result issued at most 72 hours before arrival. The test result must be in Arabic, English or French.
– This does not apply to passengers younger than 12 years.
3. Passengers must have an exceptional entry permit (EEP) issued by the Ministry of Foreign Affairs in Algeria or by an Algerian embassy.
Detailed Tourist Information
Air, land and sea borders remain closed until further notice.
Entry is limited to:
-Algerian nationals returning on repatriation flights from abroad
-foreign nationals with diplomatic visas
-employees of foreign companies operating in Algeria
There is a process set out by the Algerian Ministry of Foreign Affairs relating to requests for authorisation to enter Algeria. If you think you're eligible, you will need to contact your employer and/or the British Embassy in Algiers for more information on this process.
If you're eligible for entry, you will need to self-isolate for 14 days after arrival.

Lockdown Details
In mid-November, the Algerian government imposed health-related restrictions on some businesses. The lifting of restrictions has been gradual. There still may be limitations on maximum operating capacity.
People are required to wear a protective mask when in public and those who do not comply may be subject to a fine.
All land borders remain closed and the suspension of non-cargo international air and maritime travel remains in place. Domestic air travel resumed in early December.
Public transportation (and depending on the wilaya, private transportation) may be disrupted on Fridays and Saturdays in the wilayas affected by a curfew.
A curfew is in effect from 11 p.m. to 4 a.m. in nine wilayas, including in Algiers. The other wilayas covered by the curfew are: Batna, Biskra, Blida, Tébessa, Tizi-Ouzou, Jijel, Sidi Belabbes, and Oran. Curfews are constantly being reviewed and revised and the curfew may be more restrictive in certain wilayas or in certain areas of the wilayas above for short periods of time as the health situation develops.

Sources
https://dz.usembassy.gov/covid-19-information/
Data Source: covidcontrols.co