This article is reviewed regularly by Wego's editorial team to ensure that the content is up to date & accurate. 
Updated November 2023
The Schengen visa is a short-stay visa that permits an individual to travel to any member of the Schengen Area for up to 90 days for tourism or business purposes. If you plan to apply for a Schengen visa to visit any of the 27 member countries of the Schengen Area, it is essential to ensure that all the requirements are completed accurately.
Below, you will find everything you need to know about the Schengen visa, including the required documents, the application process, fees and prices, and more.
Schengen visa explained
A Schengen visa is a short-stay visa that permits an individual to travel to any member of the Schengen Area for up to 90 days per stay for tourism or business purposes. Presently, the Schengen Area comprises 27 member countries. These countries are:
Austria
Belgium
Czech Republic
Croatia
Denmark
Estonia
Finland
France
Germany
Greece
Hungary
Iceland
Italy
Latvia
Liechtenstein
Lithuania
Luxembourg
Malta
Netherlands
Norway
Poland
Portugal
Slovakia
Slovenia
Spain
Sweden
Switzerland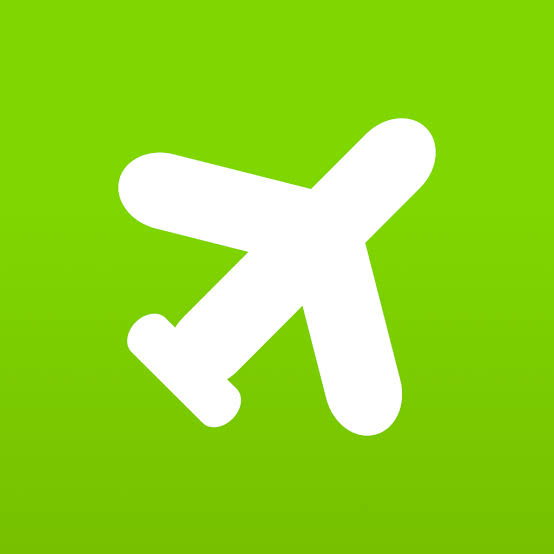 Book cheap flights on Wego
Requirements
The following are some of the documents required for any short-term Schengen visa application:
visa application form: Fully completed and signed visa application form must be submitted. You can find the form on the website of the Consulate of the country that you intend to visit
two recently taken photos must be attached: Both photos must be taken within the last three months, according to the visa photo requirements.
a valid passport: A valid passport that is not older than 10 years and is valid for at least three more months beyond the date you plan to leave the Schengen area must be submitted. Older passports with visas on them (if you have any).
round trip reservation or itinerary: It must include dates and flight numbers specifying entry and exit from the Schengen area.
travel insurance policy: A document that proves you have travel health insurance for the whole Schengen territory, with a minimum coverage of 30,000 euros in case of any medical emergency such as illnesses, accidents and even repatriation in case of death.
proof of accommodation: A document that shows where you will be accommodated throughout your stay in Schengen. This can be one of the following:

a hotel/hostel booking
a rental agreement
a letter of invitation from a host at whose house you will be staying

proof of financial means: Evidence that you have enough money to support yourself financially throughout your stay in the Schengen. This can be one of the following:

bank account statement that shows you have enough money in your account for the trip. The statement shall be no older than three months
sponsorship letter by another person that confirms they will be financially supporting your trip to the Schengen. In order for this letter to be valid, it must be accompanied by a bank statement of the sponsor, no older than three months
a combination of your bank account statement and a letter of sponsorship

proof of paid visa fee: A visa fee of  EUR 80 (USD 88) for adults and EUR 40 (USD 44) for children from 6 to 12 years old has to be paid.
Please note that along with the aforementioned generally required documents, Schengen embassies around the world may require some specific documents from the visa candidates depending on their employment status as well as several additional documents depending upon the type of Schengen visa applied for.
Employment status
Some additional documents required based on the visa applicant's employment status are as follows:
For employees:
employment contract
current bank statement for the last 6 months
leave permission from the employer
Income Tax Return (ITR) form or Certificate of Income Tax deducted at the source of salary
For the self-employed:
a copy of your business license
company bank statement for the latest 6 months
Income Tax Return (ITR)
For students:
proof of enrollment
no objection letter from the School or University
For retirees:
pension statement of the latest 6 months
If unemployed and married to an EU citizen:
confirmation of employment letter, no older than three months, from their spouse's employer, stating the position held within the company as well as the starting date
spouse's valid passport
an official marriage certificate
Minors
The parents / legal guardians of minors applying for a Schengen visa must submit some extra documents for the underage applicant:
the minor's birth certificate
application form signed by both parents
family court order – in cases where only one parent has full custody of the child
certified copies of the ID/passport of both parents
a notarized parental authorization signed by both parents/guardians if the minor will be travelling alone
Please refer to the Schengen visa application requirements page for more details regarding the documents required to apply for different categories of Schengen visas.
Schengen visa photo size
The visa photograph requirements and specifications are the same for every member of the Schengen Area. As per the official rules, your printed photographs should be measured 35 x 45 MM  and not be a cut-down version of a larger picture.
The visa photo requirements in Schengen are stringent. If your photo does not meet the standards set by the authorities, your visa application will be rejected. These standards encompass specific dimensions, resolution, and appearance criteria that are detailed further below.
Please refer to our dedicated Schengen visa photo requirements article for more details:
Fee
The standard fee for a Schengen visa is EUR 80 (USD 88). However, children aged between 6 and 12 are eligible for a reduced fee of EUR 40 (USD 44).
Please note that children below the age of 6 are completely exempt from the visa fee and do not have to pay any fee for their visa application.
Schengen visa application
To apply for a Schengen visa, follow the steps given below:
Determine your Schengen visa type
Depending on your purpose visit to the Schengen Area, you can apply for one of the following Schengen visa types:
transit visa
tourism visa
visa for visiting family or friends
business visa
visa for journalists
visa for culture and sports activities
visa for official visits
study visa
visa for medical reasons
Book an appointment
Book a Schengen visa appointment in your nearest Embassy or Consulate or any authorized visa center to proceed with the Schengen visa application.
While most countries give you a chance to book an appointment online, some might require booking the appointment in person at the embassy or consulate of your destination country.
Complete the visa application form
After booking an appointment at your nearest Embassy or Consulate or any authorized visa center, make sure to fill out and complete the visa application form accurately.
Please note that the Schengen visa application form has the same format, no matter which country's visa it is that the applicant is applying for.
Gather the required documents
After filling out your Schengen visa application form, gather all the required documents as mentioned above.
Please note that visa-specific documents might be required, depending on the type of visa you are applying for. Moreover, some of the Schengen member states might have their own extra requirements for visa applicants.
Please refer to the Schengen visa application requirements page for more details regarding the documents required to apply for different categories of Schengen visas.
Attend the visa interview
You will be required to attend a visa interview as a part of your Schengen visa application process. Make sure to show up on time, on the day of the appointment, at the facility where you will be interviewed. You will further be required to submit all your required documents to a visa consular at the facility
During the interview, you will be asked personal questions about your whereabouts, the intended trip and other travel details. Please make sure your answers are firm and correct and that they comply with the information in the application form and the other documents.
Pay the required visa fee
To get your visa application processed, you will be required to pay a non-refundable administration fee when applying for a Schengen visa.
As of now, a Schengen visa fee is EUR 80 (USD 88) per person. However, children and some other specific categories will have to pay either reduced fees or no fees at all, depending on their situation.
Wait for a response
During this time, the Embassy/Consulate or visa agency will handle the processing of your visa application, which will undergo thorough checks via EU security systems like the Visa Information System and Schengen Information System.
While the processing time typically takes no more than 15 days, there are instances where the visa process may take longer. Depending on the country and the applicant's citizenship status, the period can be extended from 15 to 45 days in certain circumstances.
Schengen visa online
The European Council has announced the introduction of an online platform aimed at streamlining the visa application process. This platform allows visa applicants to input all relevant data, upload electronic copies of their travel documents and supporting materials, and complete payment for visa fees. Generally, in-person appearances will only be required for first-time applicants, individuals with expired biometric data, and those with new travel documents. Additionally, the new online system replaces the traditional visa sticker with a cryptographically signed barcode.
To learn more about the Digital Schengen Visa, check out our article below for additional details.
[Total: 119 Average: 4.5]