This article has been reviewed and fact-checked by Wego's editorial team.
The Consulate-General of China in Dubai has recently announced appointment-free visa application services from November 20, marking a significant enhancement in accessibility and efficiency, Wego reports.
GOOD NEWS!To further facilitate foreign nationals' travel to China, Consulate-General of China in Dubai will provide appointment-free #Visa application services starting from November 20, 2023.
Learn more>>https://t.co/kmIlATjCnA

— ChinaConsulateDubai (@CGPRCinDubai) November 17, 2023
With this new service, applicants can streamline their visa application process by simply filling out the required forms online on Dubai's Chinese Visa Application Service Centre website. Following online completion, applicants are instructed to download and print the paper form, sign the confirmation page, and then submit the application form and relevant documents directly to the Visa Center during regular working hours.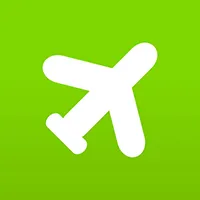 Book cheap flights to China from Dubai
The necessary information, including the address, phone number, and office hours, can be found on the official website. Applicants who have previously scheduled online appointments are assured that they can still submit their applications at their designated times.
A direct submission process is established for those applying for Chinese diplomatic, official, or courtesy visas. These applicants are required to submit the application, along with the aforementioned form and relevant documents, directly to the visa service desk of the Consulate-General of China in Dubai.
With the introduction of appointment-free visa application services, the Consulate-General foresees potential peak periods, particularly on Mondays, Tuesdays, and Friday afternoons, where a higher number of on-site applicants may be present. To optimize the application experience, individuals are advised to plan their submissions during non-peak hours and follow the guidance provided by on-site staff.
This initiative is expected to significantly expedite the visa application process, offering a more efficient and user-friendly service for foreign nationals planning travel to China. As the Consulate-General strives to elevate service standards, this development reflects a commitment to fostering positive diplomatic ties and enhancing the overall experience for those seeking to explore the rich cultural tapestry of China.