This article is reviewed regularly (on a monthly basis) by Wego's editorial team to ensure that the content is up to date & accurate.
Updated 3 February 2021
Morocco leads the pack in the African content when it comes to the COVID-19 vaccination program, It has secured over 66 million doses cumulatively, targeting a population of 33 million citizens.
Here is everything you need to know about the AstraZeneca vaccine in Morocco.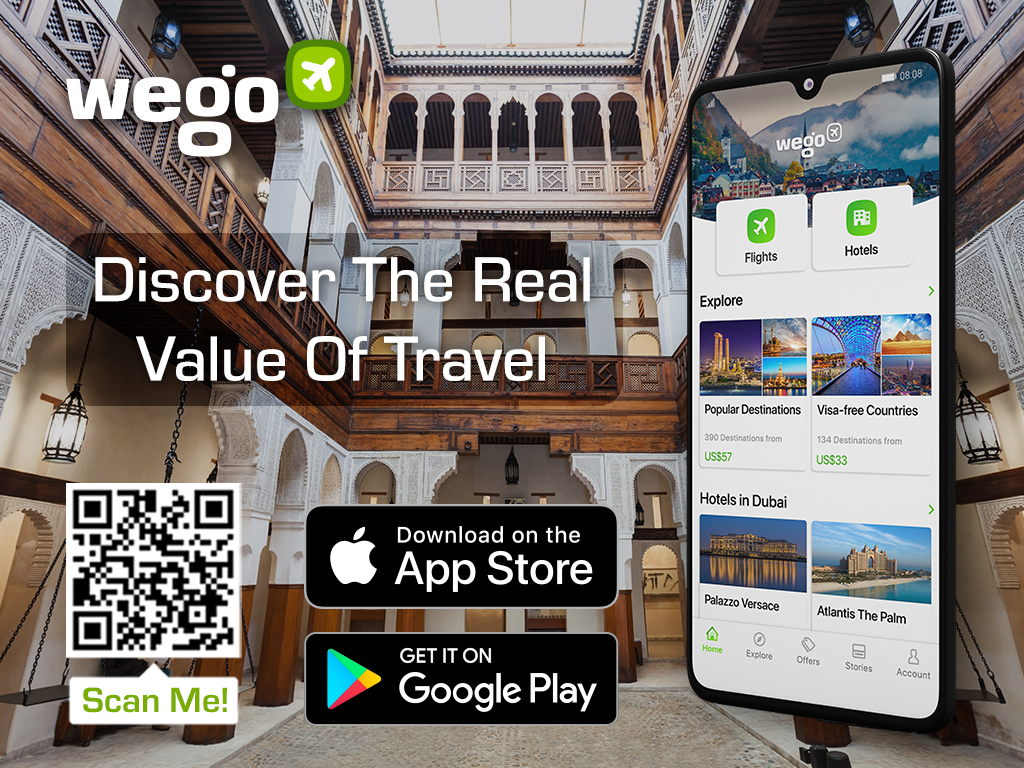 How does the Oxford/AstraZeneca vaccine work?
The ChAdOx1 COVID-19 vaccine developed by Oxford University in conjunction with the British-Swedish company AstraZeneca is based on the virus's genetic instructions for building the spike protein, which are stored using double-stranded DNA.
In simpler terms, it is made from a weakened version of a common cold virus, called adenovirus, from chimpanzees and has been modified to look more like coronavirus. It requires two doses, given four weeks apart, to prime the immune system to fight off the coronavirus. The first jab prompts the immune system to start making antibodies while the second one strengthens the immune response, thus priming the body against coronavirus.
This vaccine is to be administered only to individuals above the age of 18 years, as its safety has not been assessed in children and teenagers.
How effective is it?
The peer-reviewed results of the Phase-III trials of the vaccine show that it is up to 90% effective. Out of the 11,636 adults who had volunteered for the trials, only 131 (1.1%) had symptomatic COVID-19 more than 14 days after receiving the second dose, indicating a vaccine efficacy of 70%.
The results also revealed that the vaccine was only 62% effective when participants were given two full doses, but its efficacy rose to 90% when a half dose followed by a full dose was administered.
Note that these figures are low when put up against the Pfizer shots, which have a 95% effectiveness. However, the trials of the two vaccines were conducted in different ways, so the results are not directly comparable.
Like other COVID-19 vaccines, there is still no evidence to suggest that the Oxford vaccine will not be effective against the new strain.
Does it have any side-effects?
The AstraZeneca vaccine does have a few side-effects, but they are mostly mild to moderate in nature. Over-the-counter pills or an appointment with a general physician are likely to resolve them in a few days after the inoculation.
They include tenderness, pain, warmth, redness, itching, swelling or bruising, feeling unwell, fatigue, chills, fever, headache, nausea, joint pain and muscle ache.
The vaccine might trigger allergic reactions like itchy skin rash, shortness of breath and swelling of the face or tongue. So, if you have a history of allergies, it is advisable to consult with a doctor whether you should go ahead with the vaccination.
AstraZeneca vaccination in Morocco
The country approved the Oxford/AstraZeneca vaccine (Covishield) in early January, followed by the Chinese Sinopharm.
It received its first shipment of 2 million Covishield vials from Serum Institute of India on 22 January, becoming the first African country to get a large enough shipment to start rolling out a nationwide free immunization program. Morocco's vaccination drive kicked off soon after, on 25 January.
Where can I get the vaccine in Morocco?
Vaccination areas and points have been set up in the form of units belonging to Primary Health Care Establishments. These health centres have vaccination stations where beneficiaries can come and get inoculated, as well as mobile units, which will move to hospitals, factories, administrations, university housing, or prisons to administer the doses.
The palace said the jabs will be available to all Moroccans aged 17 and above. However, healthcare workers aged 40 and above, security services including the police and Royal Armed Forces, and teaching staff over 45 years of age, will be administered the doses first. People over 75 years of age, as well as those living in areas with high COVID-19 rates, will be also given priority.
Those who receive a dose of the Covishield vaccine should go back to the centre after 21 days for the second dose.
How much will it cost?
The coronavirus vaccine will be administered free of cost to all Moroccans.
Registering for the jabs
Eligible Moroccans can book their appointment here. They can also text the number of their identity card or residence permit, to 1717 to make an appointment and know their nearest vaccination center.
After the registration is done, people will receive a text message confirming the date of appointment and vaccination centre.