This article has been reviewed by Wego's editorial team to ensure that the content is up to date & accurate.
Updated August 2023
Bahrain is a country in the Middle East with a well-organized system for foreigners who want to live and work there. Individuals need a residence permit (or residency visa) to stay in Bahrain for an extended period. A valid permit guarantees security and stability to build a life in the country while contributing to its diverse society.
Let's take a closer look at how this process works in 2023.
What is a residence permit in Bahrain?
In Bahrain, foreign individuals who intend to stay in the country for an extended period, exceeding three or six months (depending on their specific permit type), have the opportunity to obtain a Bahrain Residence Permit. This permit serves as an official confirmation of their lawful residency status and grants them permission to actively participate in various activities, including work, study, and residence, throughout Bahrain during the specified validity period. Obtaining a Bahrain Residence Permit allows individuals to enjoy a secure and authorized stay in the country while pursuing their desired endeavours.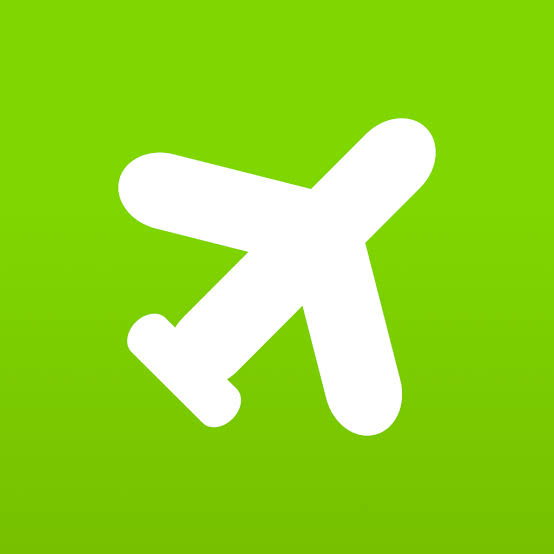 Book cheap flights to Bahrain
Types of Bahrain residence permits
To legally reside in Bahrain, obtaining a suitable residence permit corresponding to the purpose and duration of your stay is necessary. Bahrain offers different types of permits to cater to various circumstances.
Work residence permit
If you wish to work in Bahrain under a local employer's sponsorship, you must apply for a work visa. This permit requires a valid employment contract and compliance with the LMRA (Labour Market Regulatory Authority) requirements. As long as you remain employed, you can renew this permit multiple times to continue your stay in Bahrain.
If you'd like to learn more about the Bahrain work visa, please consult our dedicated article below.
Self-sponsorship residence permit
A self-sponsorship visa provides the opportunity to reside in Bahrain without the need for employer or family member sponsorship. You are eligible for this visa if you meet any of the following conditions:
you have made a minimum investment of BHD 100,000 in Bahrain in either business or real estate as an investor
you possess a professional license that allows you to practice your chosen profession in Bahrain as a self-employed professional
you are a retiree with sufficient funds to support yourself financially while living in Bahrain
you are an investor who has invested at least BHD 100,000 in a business or real estate within Bahrain
Family residence permit
A family visa facilitates the reunion of your close relatives with you in Bahrain. You can apply for a family visa if you meet any of the following criteria:
you are a Bahraini citizen who wants to sponsor your foreign spouse or children
you are a foreign resident who has a valid work permit and a minimum salary of BHD 1,000
you are a foreign resident who has a valid self-sponsorship permit or an investment permit and sufficient funds to support your dependants
Student Residence Permit
A student permit enables you to pursue your studies at a college or university in Bahrain. You can apply for this permit if you are enrolled in an educational institution in Bahrain or elsewhere. The validity of the permit varies from one to five years, depending on your enrollment status and the duration of your academic program. With a student permit, you can enjoy the opportunity to study and further your education in Bahrain.
Bahrain residency permit requirements
Residence permit applications in Bahrain typically require the following general requirements, although additional criteria may vary depending on the specific type of residency and its intended purpose. For instance, proof of retirement or property ownership may be necessary in certain cases.
a passport that's valid for more than 6 months
valid ID
health insurance certificate in Bahrain
6 months' bank statement
certificate of good conduct (for new applicants)
medical report
You can visit the official NPRA website and navigate to the dedicated Visas & Residence Permit Directorate Services section for comprehensive information regarding the required documents.
Bahrain residence permit check
To ensure compliance with immigration laws and regulations, it is essential to regularly check the status of your Bahrain residency permit. We've written extensively on how you can check the validity of your Bahrain residence visas and permits. To learn more, please visit our Bahrain visa check article.
Bahrain residence permits online application.
To apply for a Bahrain residence permit conveniently online, please follow the step-by-step instructions below:
select the "Request Service" option
choose the Directorate of Visa & Residence as the department for your request
under the division options, select "Residence" as the type of service you wish to avail
enter your personal details accurately in the designated fields
provide all the necessary application information as required
you will be prompted to upload the required attachments to process your request
Bahrain residence permit cost
The cost of a residence permit in Bahrain varies depending on the type and duration of the permit. However, some typical fees associated with Bahrain's residency permits are as follows:
application fee (non-refundable): BHD 4B
residency issuing fees: BHD 50-59
Please consult the Visas & Residence Permit Directorate Services to learn more.
Bahrain residence permits renewal fees.
The fees associated with obtaining a Bahrain residence permit are subject to variation based on the type and duration of the permit. In accordance with the LMRA (Labour Market Regulatory Authority), the renewal fees typically range from BHD 15 to BHD 200.
Please refer to the official LMRA page or contact the relevant authorities for the most accurate and up-to-date information regarding the specific fees applicable to your particular residence permit type.
How can I get permanent residency in Bahrain?
The Golden Permanent Residency Visa program, recently introduced in Bahrain, offers individuals the opportunity to obtain permanent residency. This initiative, implemented by the government, aims to attract skilled professionals and foreign investors to contribute to the growth of Bahrain's economy.
To be eligible for this program, individuals must demonstrate their qualifications as an investor or entrepreneur or possess exceptional talents that can positively impact Bahrain's economy and society. By meeting these criteria, individuals can explore the possibility of obtaining a Golden Permanent Residency Visa, which provides long-term residency and associated benefits in Bahrain.
The Bahrain Golden Residency Visa Programme offers individuals the opportunity to apply for permanent residency through a streamlined international visa program. This program provides a legal document that grants long-term residency of up to 10 years to foreign nationals. The requirements for this are:
applicants must own a property worth a minimum of BHD 200,000 ($530,000)
be retirees with a minimum monthly income of BHD 4,000 per month or exceptionally talented individuals meeting certain requirements.
applicants will need to spend a minimum of 90 days each year in Bahrain.
existing residents will also qualify for the Golden Residency Visa. They will need to have been residents in Bahrain for at least 5 years, earning a minimum average salary of no less than BHD 2,000 per month throughout the period.
[Total:

118

Average:

4.6

]