This article is reviewed regularly by Wego's editorial team to ensure that the content is up to date & accurate.
Reviewed 5 May 2021.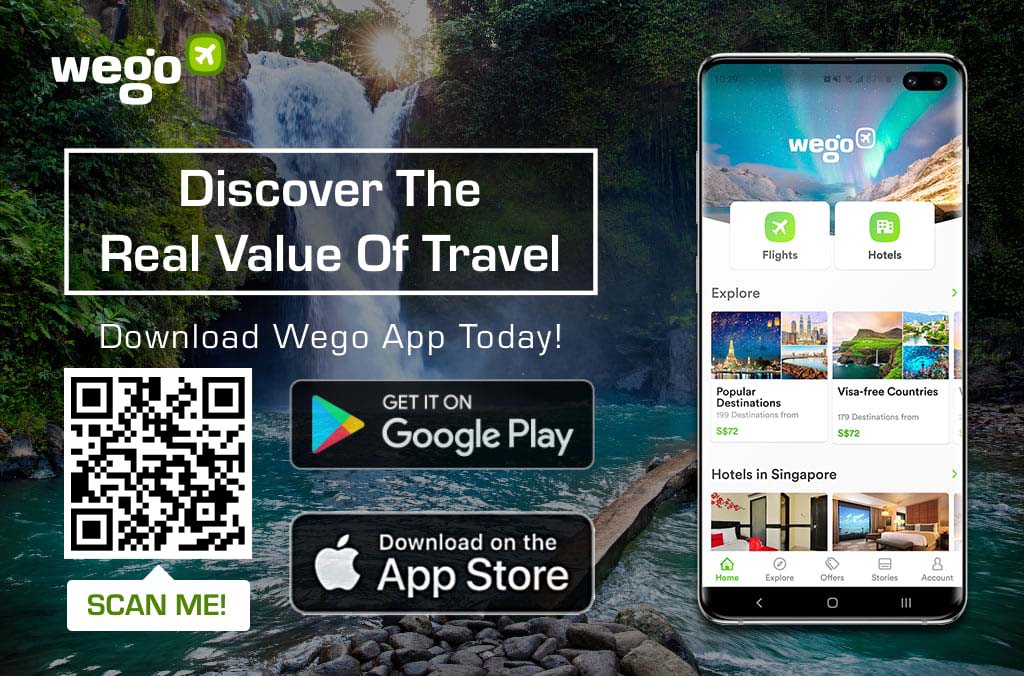 What is the current situation like in Bali?
As of 5 May 2021, the official tally has reported a total of 45,282 cases in Bali, where the population is more than 4.2 million. With 42,650 cases of recovery, Bali's recovery rate is at 94 percent.
Visas on arrival to Bali were halted on 20 March 2020 while The Ngurah Rai airport remains open. There is still a travel restriction in place for Indonesia where passengers are not allowed to transit or enter the country, with a few exceptions.
Bali relies heavily on tourism and had welcomed 6.3 million foreign visitors in the year 2019. The pandemic has naturally impacted the local economy.
Are there airlines flying to Bali now?
A search through Wego showed that there are several domestic flight schedules operated by a few local airlines.
The country's national carrier, Garuda Indonesia, is among the airline resuming domestic operations. It has also implemented social distancing procedure in the cabin, including blocking out the middle seats.
Am I allowed to visit Bali now?
Yes, if you are a resident of Indonesia. Bali has opened its borders only to domestic travellers and the statistics have shown encouraging figures in relation to Bali's Covid-19 cases for the last two weeks.
International tourists remain banned from visiting Bali in line with the policy of the Government of Indonesia, although some will be allowed into Bali as part of trial-runs leading up to Bali's eventual reopening. More on this below.
As it stands, those allowed entry into Bali are the following:
Indonesian citizens (WNI) from abroad

Holders of valid Visa or Residence Permits

Holders of Official Visa, Diplomatic Visa, Visit Visa, Temporary Stay Visa, Official Residence Permit, Diplomatic Residence Permit, Temporary Stay Permit (ITAS) and Permanent Stay Permit (ITAP)

Transport crew members

Medical, food, and humanitarian aid workers

Holders of Asia-Pacific Economic Cooperation (APEC) and Business Travel Card (ABTC)

Holders of Traditional Border Crossing card
Additionally, the Balinese government has released a statement detailing who and what are allowed to enter the island. They include transports of basic security, logistical, and medical purposes, diplomatic personnel, personnel working for government projects, and personnel related to COVID-19 aid management.
The Vice Governor of Bali in a conference feed also added that entries are allowed for patients in need of emergency help, passengers attending to urgent matters like death or illness in the immediate family, and repatriated migrant workers and overseas Indonesian students.
What is the B211B visa?
International travellers wishing to visit Bali may be able to do so by applying for the single-entry visitor visa B211B. As per the Indonesian embassy website, the B211B visa allows any foreign nationals to gain entry into the country in some industrial or business-related capacity, so it's NOT a tourist visa.
The B211B visa is valid for six months and can be extended up to four times, with each extension valid for 30 days. Please note that one of the requirements of obtaining this visa is a presence of a company willing to sponsor said foreign national. However, visa agents in Bali can arrange for this requirement to be fulfilled.
While it's by no means ideal, the B211B visa is currently the only possible way of gaining entry into Indonesia and spend an extended amount of time in Bali.
What do I need to prepare if I need to visit Bali now?
For domestic travellers planning on visiting Bali, please consult the following:
Travellers planning on flying to Bali must first acquire a negative PCR-based swab test issued within 2 days prior to departure.
Travellers planning on entering Bali by land and sea must first acquire a negative rapid antigen test taken within 2 days prior to departure.
All travellers must fill out the electronic-Health Alert Card (e-HAC) available here.
While in Bali, travellers must make sure they have a valid test certificate on hand. This means ensuring that the test certificate is renewed after a 14-day period has elapsed.
For those wishing to take the PCR test upon arrival, the Gusti Ngurah Rai International Airport provides on-arrival tests priced at IDR 170,000 per person.
When will Bali reopen to tourists?
Bali has indeed reopened its gates for domestic tourism and in regards to international tourism, Indonesian President Mr. Joko Widodo has stated in a video release that there's a possibility of Bali tourism reopening for international visitors around June – July 2021 should the conditions and handling of the Covid-19 pandemic continue to show favorable progress.
Otherwise, the Indonesian government has projected the date of Bali's reopening to March 2022, as reported by Antara, Indonesia's state-run news agency.
The reopening of the island province will also include a robust vaccination program and a set of trial-runs by allowing foreign tourists to visit three designated green areas namely Ubud, Sanur and Nusa Dua. The designated areas will accommodate tourists arriving from select countries with favorable epidemiological situations the likes of the Netherlands, China, Singapore, the United Arab Emirates as well as other Middle Eastern countries, effectively forming individual travel corridor arrangements. The trial runs are expected to commence on 17 August 2021.
Is it safe to travel to Bali?
Bali is lauded as one of the few places that have managed to keep the pandemic under control. As of March 2021, the number of daily cases remains low compared to most areas in Indonesia. However, experts warned that this is hardly a strong indication that the island is a safe haven from the virus. Asymptomatic cases and low testing rate may be a more plausible explanation as to why the island records low Coronavirus cases.
If you need to be in Bali now, it's best to observe strict social distancing and health protocols approved by WHO.
What are the things that are open right now in Bali?
Multiple popular beaches, beach clubs, and resorts remain closed. Some restaurants and shops have pivoted to delivery, while public spots like the beloved Lovina Beach, Besakih Temple, Garuda Wisnu Kencana, among others, are still closed off to the public.
Numerous beaches in Bali such as Kuta and Sanur have apparently been reopened to local residents as well as domestic tourists. Strict new-normal measures are in force with a mere 75 visitors per beach being allowed entry. Each entry point is overseen by security personnel to regulate the number of visitors coming in and out of all currently reopened beaches.