This article is reviewed regularly (on a monthly basis) by Wego's editorial team to ensure that the content is up to date & accurate.
Updated November 2022
Bali, the Island of the Gods, has now reopened for international tourists. While the news of the reopening has made headlines around the world, the complicated nature of post-pandemic travel inevitably leaves travellers wondering about Bali's current visa requirements.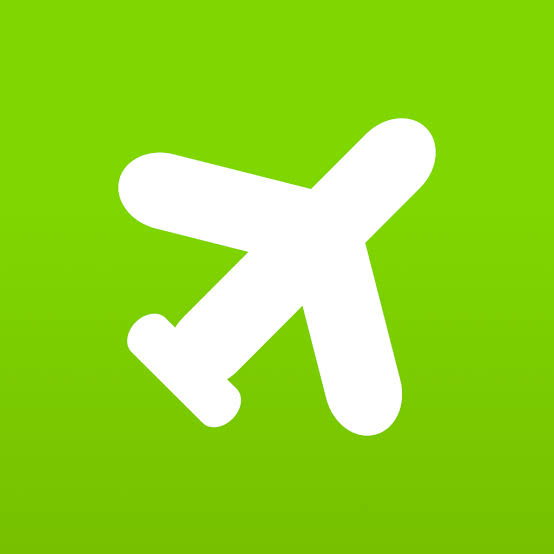 Book your Bali flights on Wego
If you're a UAE resident looking to travel to Bali, here is a definitive breakdown of Bali visas for UAE residents.
What type of Bali visa do I need to apply for?
While there are various types of visit visas, UAE travellers looking to travel to Bali for the purpose of tourism can obtain the B211A visa for tourism or Visa on Arrival.
The B211A visa is a single-visit e-visa valid for 60 days and is extendable for a maximum of four times. Each extension allows you to stay for an extra 30 days.
The B211A visa is an e-visa, meaning that your approved visa will be sent to you by email. Additionally, there is also a business type of this visa: a B211B visa. 
Recently, the Bali Government has reinstated the Visa on Arrival for UAE travellers to enter Bali. 
The electronic visa on arrival
The Indonesian government has announced that foreign visitors who want to visit Indonesia must download the Electronic Visa on Arrival application. The only thing needed is for foreigners to register their visa requests on the molina.imigration.go.id website. They can then immediately use a credit card or debit card with the Visa, Mastercard, or JCB logo to make payments online after that.
Following payment, the officer will verify the e-VOA application, and if authorized, will send it to foreigners via the application. Additionally, when entering Indonesian territory, foreigners only need to download the authorized e-VOA and present it at the immigration checkpoint.
By luring tourists or the upper class from different countries, global talent, and billionaire business people to come and develop their investments and businesses in Indonesia, the e-VOA service is anticipated to welcome more opportunities for foreign nationals who have the potential to enter the country and support the tourism industry, increase foreign investment, and create jobs.
Further details will be added soon.
How to apply for the B211A tourist visa for Bali?
While the B211A visa is an e-visa and can be obtained online, applying for the e-visa requires you to enlist the services of an Indonesian visa agent who will apply on your behalf and act as your sponsor.
While this may sound daunting, it's actually a pretty straightforward affair. A number of travel and visa agencies offering offshore B211A visa application services in the UAE are readily available. All you need to do is contact the agency and submit all the necessary documents and information and let the agents complete the process for you.   
Bali B211A visa requirements
a passport with a validity of at least 6 to 12 months at the date of entry (check with your travel agent)

a scanned copy of your passport, including the main page stating your details and the page of the passport cover

a coloured passport-size photograph

proof of at least one vaccination dose

a health certificate for children under the age of 12 stating that they are fit and healthy to travel. This is in lieu of a vaccination certificate

proof of your Bali quarantine hotel reservation

your bank statement in the form of a PDF file. The account balance must show at least USD 1,500 (AED 5,509)

valid travel insurance with a minimum coverage of USD 25,000
There may be additional requirements in terms of documents and personal or contact information. A reputable travel agency will guide you through the whole process and ensure that you'll be able to complete your visa application as quickly and efficiently as possible. 
Bali B211A visa cost
Cost and fees vary depending on your travel/visa agency of choice. Further, these agencies typically offer various packages with varying prices and completion times. The cost for the application is reported to be somewhere around the AED 750 mark.
If you're looking to extend your B211A visa, you can do so by alerting your travel agency at least 14 days before the visa expiration date. The extension fee/cost varies between agencies but an extension usually costs around AED 183 to 440.
How to apply for Bali Visa on Arrival
UAE is included in the 60 countries subjected to the VOA policy effective from 22 March 2022 according to the Circular Letter of the Directorate General of Immigration No. IMI-0532.GR.01.01 of 2022 regarding Visa on Arrival for Leisure Purpose to Support Sustainable Tourism in Bali during the COVID-19 Pandemic. 
Bali Visa on Arrival requirements
The details of rules and regulations for VOA service policy are as follows:
Following this VOA service policy, international travellers with passports originating from the aforementioned countries, including UAE, can apply for VoA for Tourism after arriving only through immigration control at I Gusti Ngurah Rai International Airport, Bali.
International travellers must present all requirements for a VOA for Tourism at the immigration counter, namely:

A passport valid for at least 6 (six) months;
A return ticket or a connecting ticket to continue travelling to another country; and
Other documents are required under the provisions of the COVID-19 Task Force.

Stay Permits originating from VOA for Tourism are Visitor Stay Permits which are granted for a maximum period of 30 days and can be extended 1 (one) time.
The extension is granted for 30 days and is carried out at the nearest immigration office to the location where the international traveler lives while in Indonesia.
A Visitor Stay Permit from VOA for Tourism cannot be changed into another type of visa/stay permit.
Bali Visa on Arrival cost
The cost Bali Visa on Arrival is IDR 500,000 or AED127,92. 
How long does the visa application process take?
The length of the entire visa application process depends on your travel/visa agency of choice. Typically, the process takes 5 – 14 working days to complete.
Bali Visa on Arrival validity
Bali Visa on Arrival has a validity of 30 days and can be extended further at an immigration office in Indonesia.
Bali Visa on Arrival extension
It is possible to renew a VOA. To extend a VOA, travellers must visit an Indonesian immigration office (Kantor Imigrasi in Indonesian.) It is possible that applicants may return to the office up to 3 times before the process is complete.
The requirements for the visa-on-arrival extension are:
2 completed extension forms (the Formulir untuk perpanjangan pertama visa kunjungan form and the Formulir perubahan data orang asing form)
An eligible passport that is valid for at least 6 months
A copy of a sponsor's identity card (agencies can act as sponsors for a fee)
The payment of the extension fee
Travellers are advised to apply at least 10 days before their visa is due to expire.
Please note that overstaying an Indonesian VOA will result in a fee (IDR300,000 or AED 76,54 per day) and may affect future visa applications.
Latest news in Bali
Due to the nature of the pandemic, rules and regulations may change at a moment's notice. While unlikely, there's still the chance that the Indonesian government may reimpose the ban on international travel to Bali and the rest of the country if the COVID situation deteriorates. 
You'll also need to factor in your on-arrival quarantine period in Bali. Those who have already had their booster shot will only need to quarantine for 3 days while partially vaccinated travellers will have to endure a full week at their hotel.
Finally, there's no guarantee that your visa application will be successful; as such, you would need to consider the possibility of your application being denied by Indonesian immigration for whatever reason. If this happens, it's almost a certainty that no refunds will be provided.
[Total:

224

Average:

4.9

]