This article is reviewed regularly (on a monthly basis) by Wego's editorial team to ensure that the content is up to date & accurate. 
Updated 31 August 2021
The coronavirus has blown all our 2021 travel plans to bits and pieces. Amidst this difficult situation, many have been stuck in foreign lands owing to flight cancellations and lockdown implementations. But thanks to repatriation flights and strategic travel bubble agreements, a lot of travelers have been able to come back home amidst rising COVID-19 cases.
The state of Karnataka, too, is facing a tough war against the virus. With a total of 2.9 million cases as of 31 August the state is third in the list of the worst-affected states in India.
Quarantine guidelines
International Passengers
As per the revised guidelines of the State Government of Karnataka, all international travelers can go into home quarantine/self-health monitoring for 14 days or as warranted. All travellers including children and infants shall be mandatorily required to submit self-health declaration form on Air Suvidha Portal, along with COVID-19 negative RT-PCR and declaration with respect to the authenticity of the report and to abide by the decision of the government authority to undergo the quarantine.
All passengers, including children and infants, coming from or transiting through the United Kingdom, Europe, South Africa, Brazil or the Middle East have to undergo molecular test upon arrival at their own cost and proceed towards home quarantine/self-health monitoring or take onward connecting flights to the final destination within India. If they are taking a connecting flight, they'll have to wait for the RT-PCR test results.
You can apply for the exemption from this rule at newdelhiairport.in only on the grounds of the death of any family member. The application must be submitted at least 72 hours before boarding for consideration.
Note that children and infants also have to upload negative RT-PCR certificates on the portal, and those travelling with them are no longer exempted from the quarantine rule.
All international travellers must download the Aarogya Setu app, Quarantine Watch app, and Apthamitra app on their mobile phones.
Domestic Passengers
For interstate travelers, the government has done away with all these hassles. You no longer need to home quarantine for two weeks. You will neither need to register on the Seva Sindhu app before arrival nor undergo airport screening.
However, passengers originating their journey from any city in Maharashtra and Kerala state to any city in Karnataka shall be mandatorily required to be in possession of RT-PCR negative certificate of not older than 72 hours from an ICMR accredited lab or vaccination certificate of atleast one dose of COVID-19 vaccine.
On arrival in Bangalore, if you start exhibiting symptoms once you go back home, you are advised to stay in isolation and consult a doctor. For asymptomatic returnees, the state has given a nod to directly join their office without quarantine.
If home quarantine isn't possible, you can opt for institutional quarantine and you can stay at quarantine dedicated hotels in Bangalore. Bookings for the same can be done online before you land.
Quarantine Hotels in Bangalore
As a part of the Vande Bharat Mission, the Kempegowda International Airport has been operating international repatriation flights since the end of May. Simultaneously, to prevent the spread of the virus, Bangalore has approved several hotels and establishments as institutional quarantine centers. The following are some hotel stays for quarantine in Bangalore recommended by the Bruhat Bengaluru Mahanagara Palike (BBMP) for all kinds of travelers.
Lemon Tree Premier, Ulsoor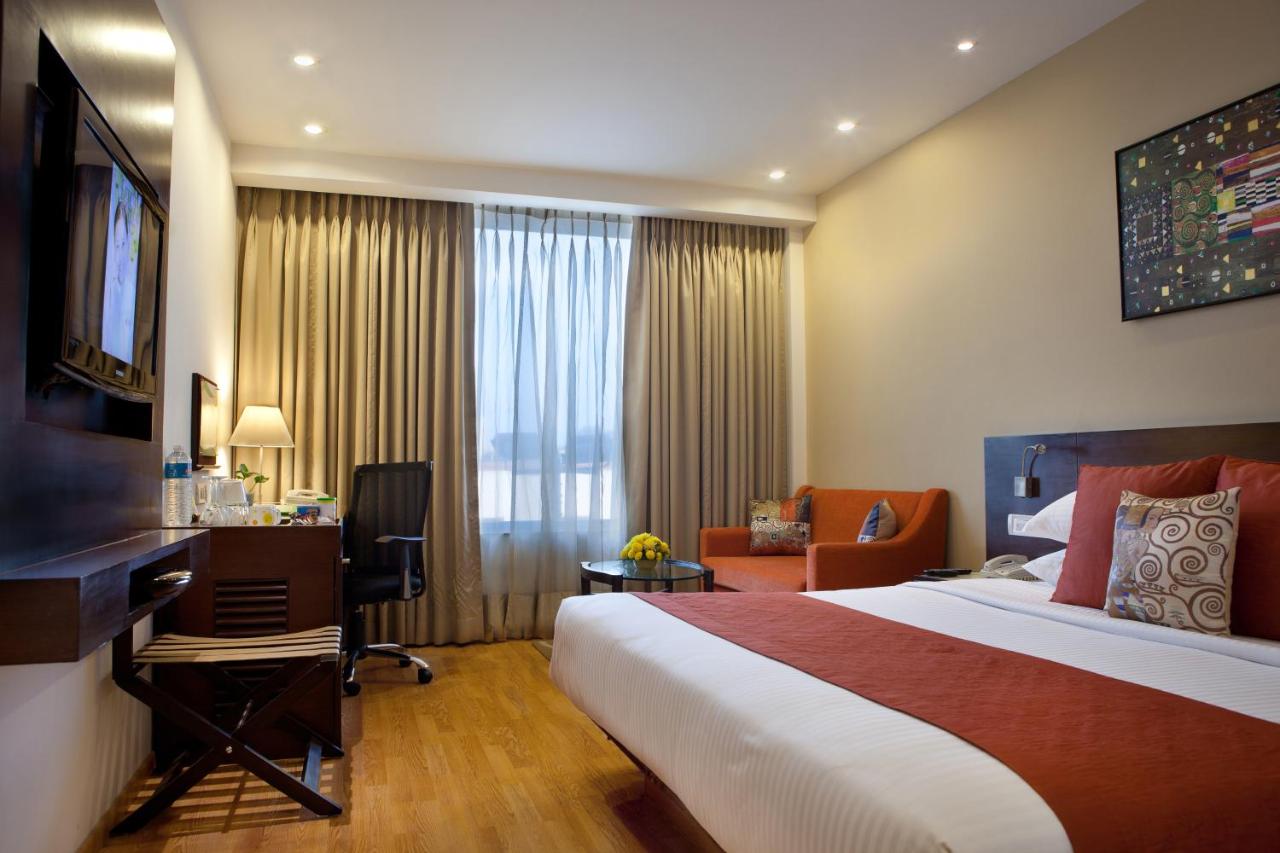 With its proximity to the major IT business parks, the Lemon Tree Premier near Ulsoor Lake has been a favorite among business travelers for quite some time now. It has an array of well-furnished rooms and suites with posh interiors and premium in-room amenities. For anyone wanting to spend their quarantine in style and comfort, this can be a go-to option in Bangalore. Although access to its multi-cuisine restaurant, café, and Slounge is prohibited due to the pandemic, you can treat your taste buds to sumptuous meals through in-room dining orders. Get free WiFi and ensure no disruption in your office work.
Lemon Tree Premier guarantees maximum safety and hygiene under its Rest Assured initiative.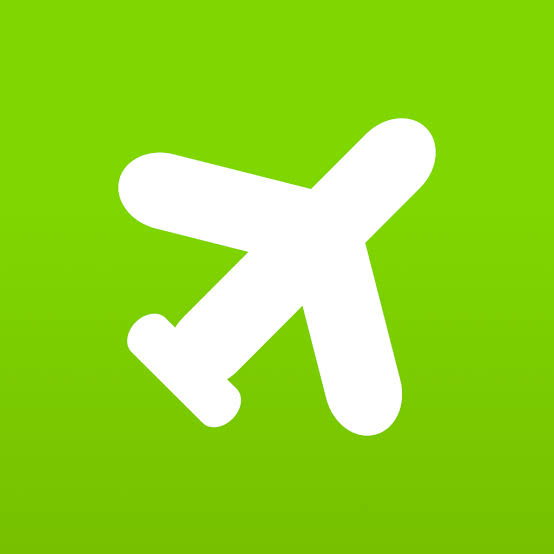 Get the best price for your stay on Wego
Hotel Citadel, Anand Rao Circle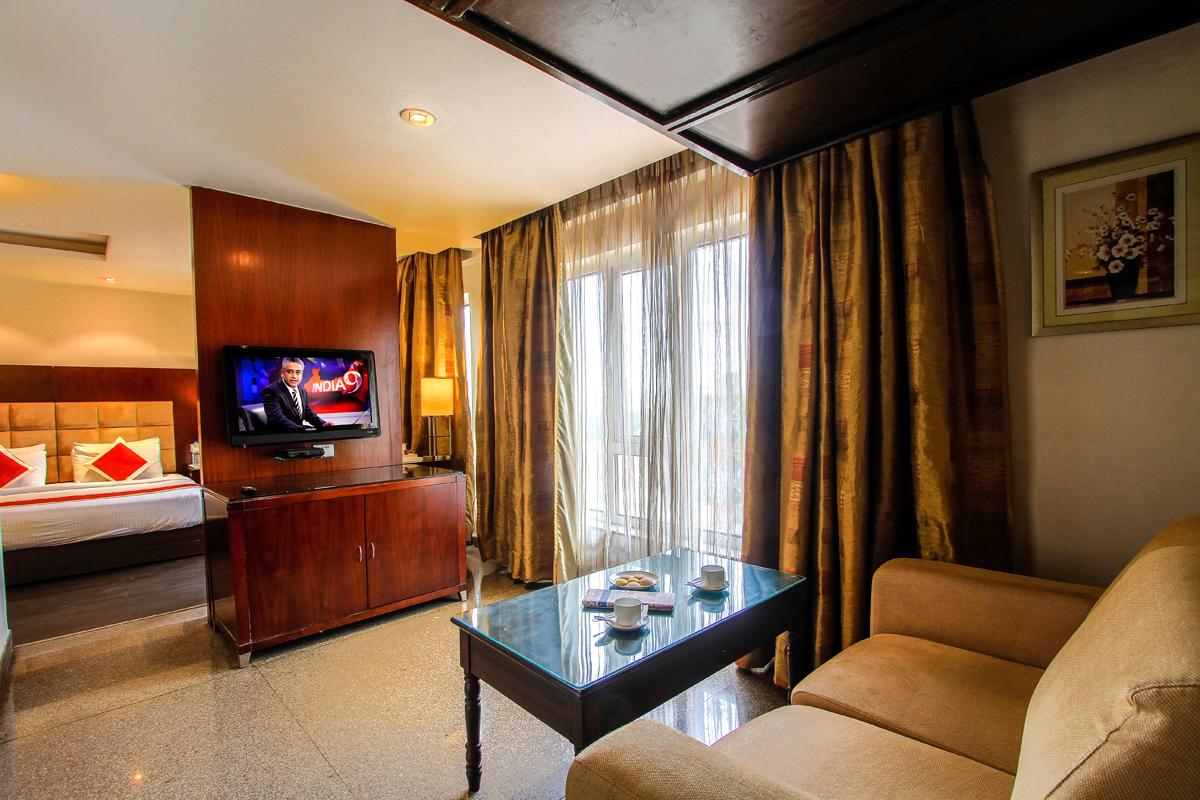 Situated in the heart of the Bangalore city, some 35 km away from the airport, the hotel is popular for its best-in-class hospitality. The highly skilled hotel staff offers a customized experience to all the guests, just the care you would need during the quarantine. You can indulge yourself in the posh comfort of your room which comes equipped with amenities like coffee/tea maker, a minibar, WiFi connectivity, self-controlled centralized AC, and more. You can choose from its Standard rooms, Deluxe rooms, or Suite as per your budget and requirement.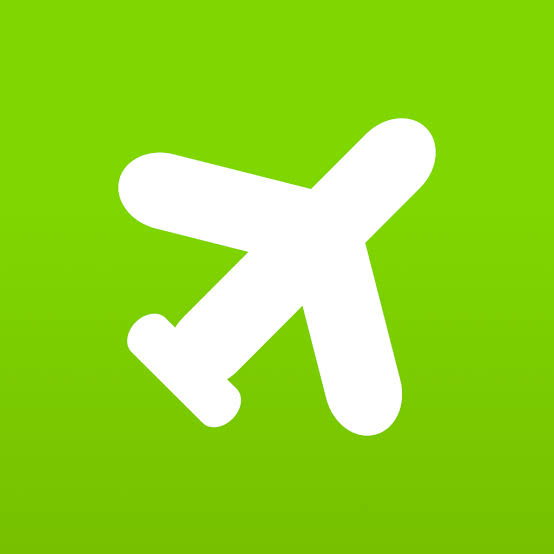 Get the best price for your stay on Wego
Sabharwal Residency, Sudhama Nagar
Sabharwal Residency offers an amalgamation of comfort and modern amenities with a taste of traditional hospitality in Bangalore. The rooms across its four floors are well-equipped with basic amenities. With round the clock room service and medical on-call, you can spend your seven days in a safe and comfortable environment without burning a hole in your pocket.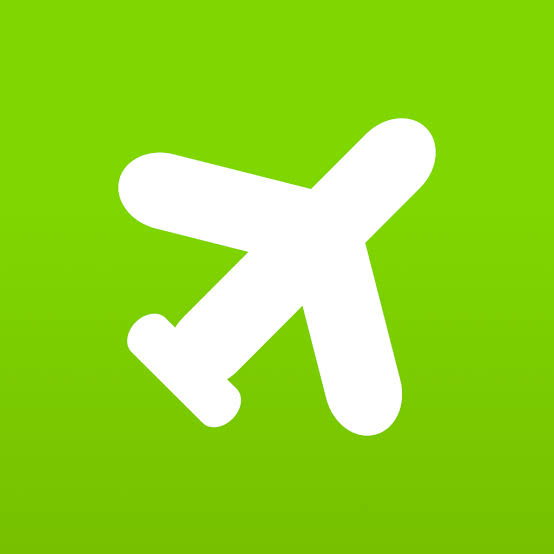 Get the best price for your stay on Wego
The Emirates Hotel, Madiwala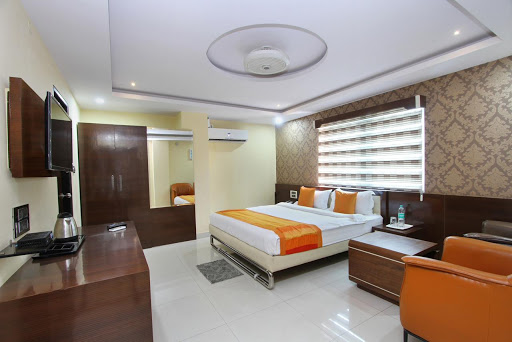 For the ones traveling with their family, The Hotel Emirates is a great place to quarantine in Bangalore. Its Standard Double, Deluxe Rooms and Suites are non-smoking, spacious and family-friendly rooms which come with a central sitting area. Children can enjoy watching their favorite cartoon TV shows on the flat-screen TV while you finish your work without a hitch at the desk using the hotel's complimentary WiFi.
Apart from its amazing, well-lit interiors, all previous guests highly recommend the hotel's mouth-watering continental breakfast. The hotel also offers airport shuttle services.  So, you know you are in the best hands, right up to the point you leave for your home after the seven-day institutional quarantine period.
OYO Amethyst, Jayanagar
OYO Amethyst Business Hotel in Jayanagar offers luxury and budget-friendliness in the same portmanteau. All the rooms are designed in elegance and furnished with all the necessary amenities. You can order food from the in-house restaurant and enjoy your meal inside your room through a contactless, safe process. All other necessary COVID-19 safety and sanitation measures are being undertaken by the hotel stringently.
Ramakrishna Lodge, Gandhinagar
Sri Ramakrishna Lodge near Majestic, Gandhinagar has been around for quite some years now. Time and again, visitors keep going back to this budget accommodation for the quality service offered by the courteous and friendly staff. Approved by BBMP as a quarantine facility in Bangalore, it is quite a clean and safe place to stay after you land in the city. You can satisfy your hunger pangs by ordering finger-licking good South Indian preparations from the attached restaurant. As compared to other five-star accommodations, your entire seven-day stay at Ramakrishna Lodge will go easy on your pocket.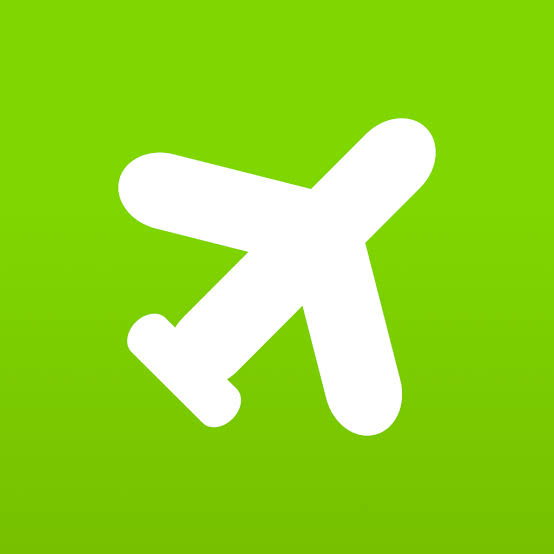 Get the best price for your stay on Wego
Likhith International, Freedom Park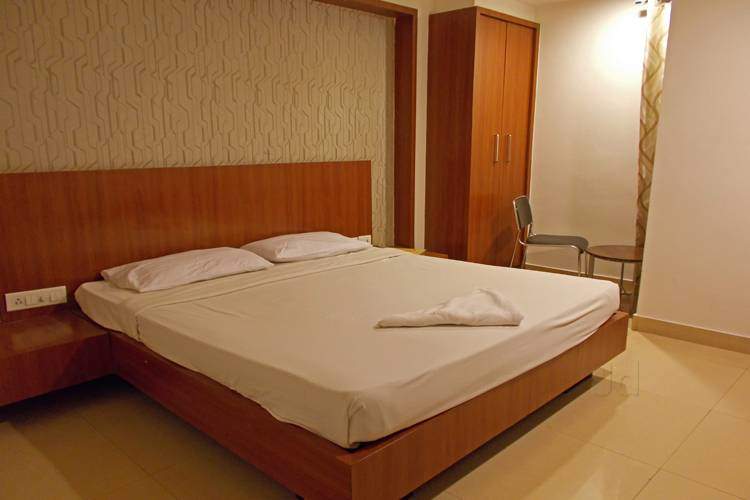 The four-storied Hotel Likhith International is just around the corner of Freedom Park (0.6km), the former Central Jail of Bangalore. So, a stay at this hotel also comes with a peek into the high-tech city's bygone days of protests and struggles.
All regular facilities such as writing desk, WiFi connection, TVs, telephones, etc. are complemented by the provision for business centers and spaces for conference meets. The hotel is family/children friendly and has a 24-hour check-in benefit. So, if you are traveling with your family, this hotel is an ideal option for institutional quarantine in Bangalore city. For any emergencies, you have a doctor on call to fall back on.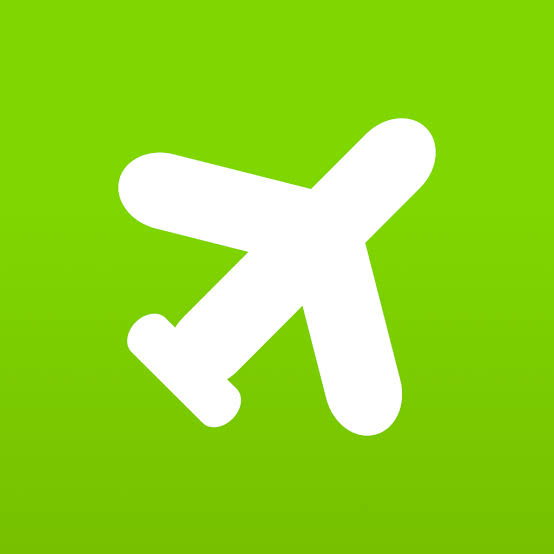 Get the best price for your stay on Wego
Empire Hotel, Koramangala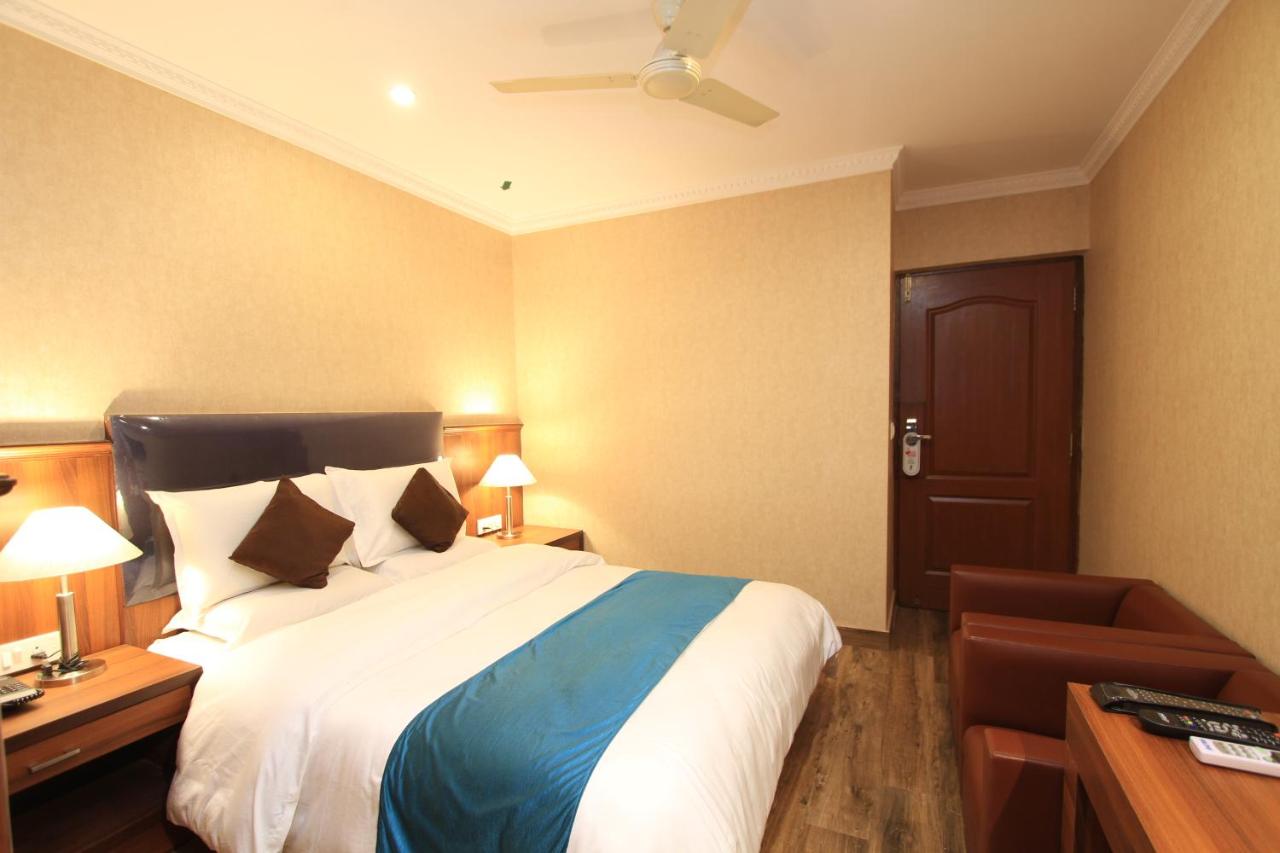 Hotel Empire International in Koramangala is only a few meters away from one of the most vibrant malls in the city, the Forum Mall. It is a perfect luxury and corporate destination whose warm-toned interiors and eye-soothing aesthetics are sure to lift up your mood during isolation. Enjoy complimentary breakfast and parking, free wireless connectivity, among other facilities at this trendy and elegant establishment.
Hotel Empire is adhering to all safety protocols stated by WHO and the Ministry of Home Affairs with respect to COVID-19.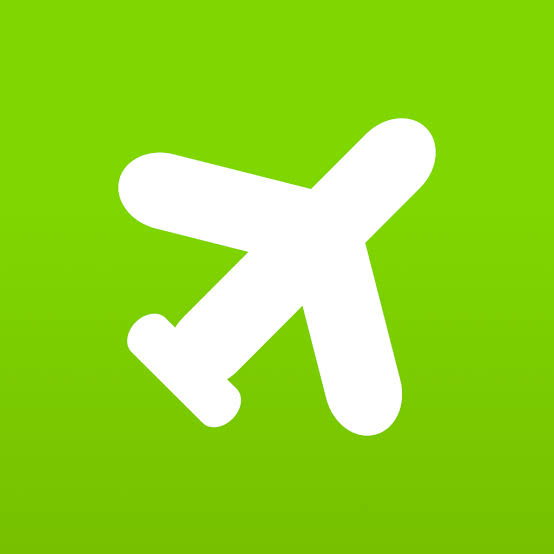 Get the best price for your stay on Wego
Keys Select Whitefield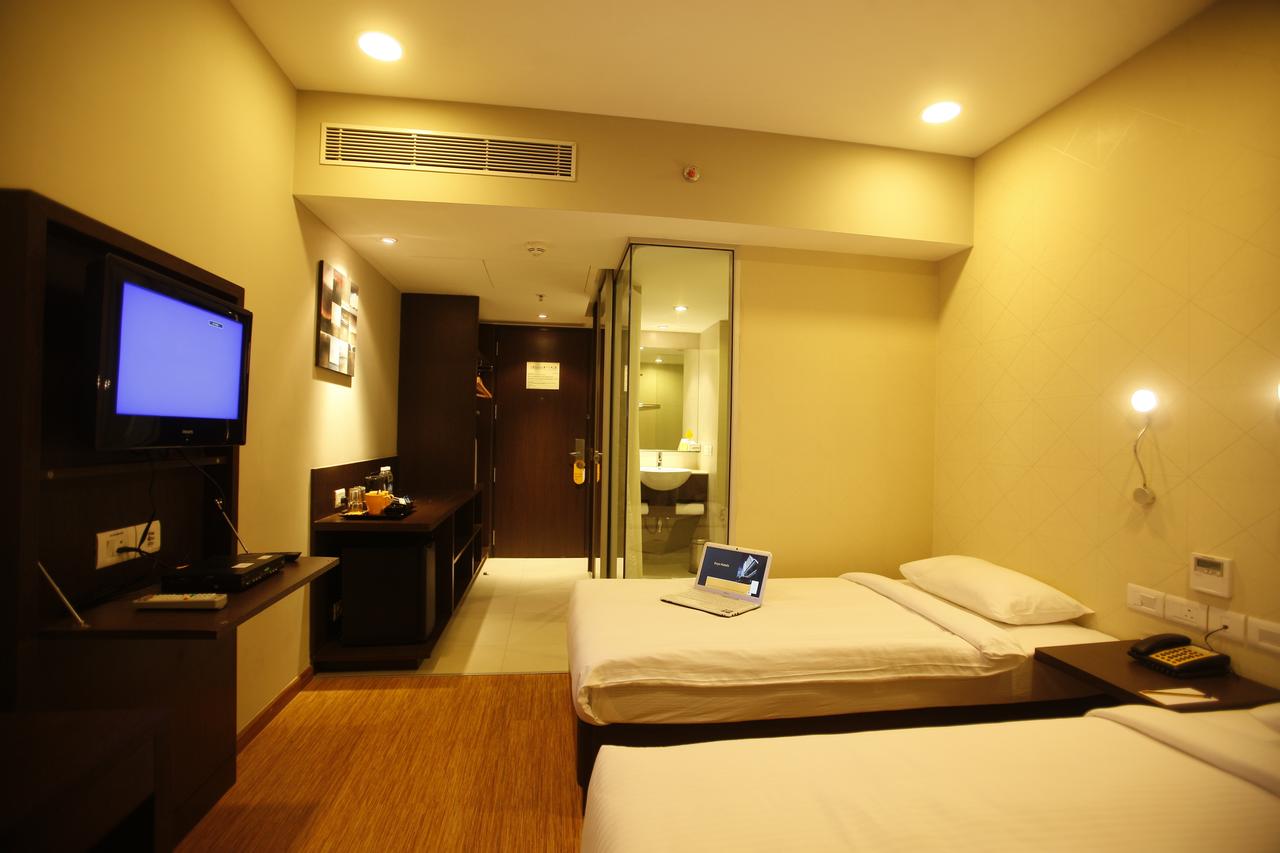 Keys Select Whitefield is a three-star, business-friendly hotel from the renowned Lemon Tree Hotels enterprise. It has every facility you'd need to have a safe, calming and de-stressing quarantine stay once you return from abroad. It will take you around 18 minutes from Airport Road to reach the hotel.
Once you check-in, you can crash on your queen-sized bed and order food from an a la carte menu in your room (the in-house café and restaurant are closed as per government guidelines). Get complimentary free WiFi and take all your business calls sitting at the ergonomically built work desk in the room. The hotel is reflective of the chill vibes of the city of Bangalore.
Keys Select Whitefield takes all precautionary measures to ensure the safety of the visitors.
Chalukya Hotel
Chalukya offers the kind of peaceful and pleasant stay you'd prefer in the middle of a busy metropolitan city running against the clock. Spend your quarantine days in the quiet of its elegantly decorated and spacious luxury rooms at a budget. Pamper yourself to some delicious North Indian and South Indian delicacies which will be delivered to your room from Pure Veg Samrat Restaurant following all safety guidelines. You can also order Tandoori and other titbits from its Alampur Bar and Restaurant.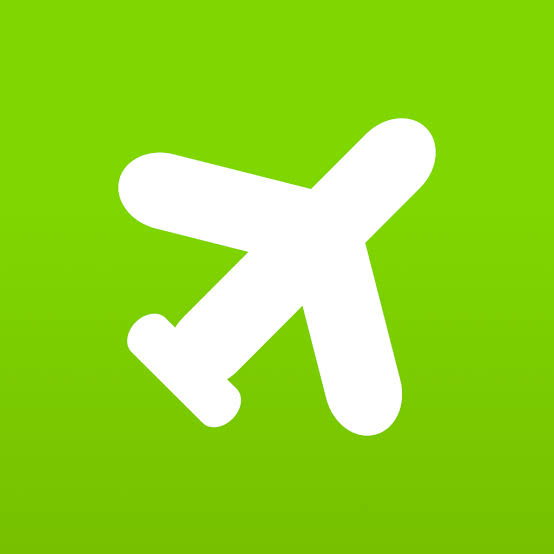 Get the best price for your stay on Wego
Keys Select Hosur Road, Singasandra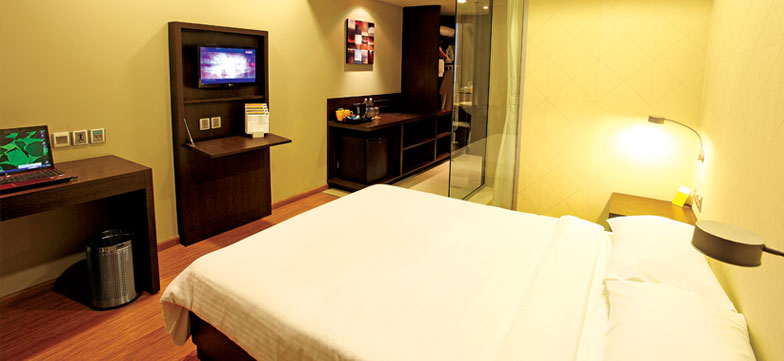 This premium hotel fulfills every traveler's desire for smart and luxurious living. It houses a hippy bar, a fancy multi-cuisine coffee shop, as well as versatile event and meeting spaces, offering both state-of-art support and outdoor caterings, complete with a fitness gym. While most of these public spaces remain shut, as of now. But, don't bother about experiencing FOMO. Amenities in its smart and cozy rooms added with the hospitality services by professionally trained hotel staff will get you 'Ghar Ka Swaad' during your isolation days at this business hotel property.
The health and safety of the guests are of paramount importance at the Keys select Hotels.
Sri Lakshmi PG, Domlur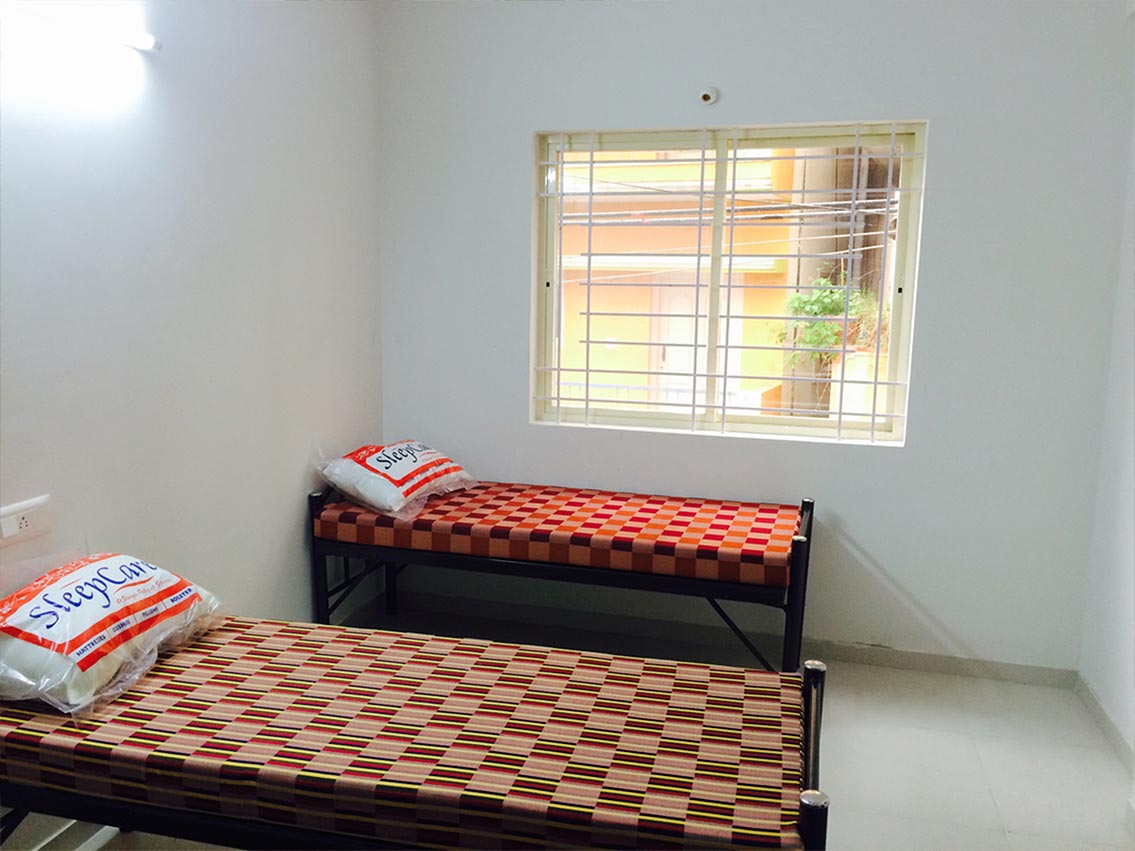 Sri Lakshmi PG boasts of being one of the best-kept PG accommodations in the Domlur area of Bangalore, offering both single bed and double bed occupancies. Although a PG, in the wake of the coronavirus pandemic, the BBMP has given it a nod to be used as a quarantine facility for arriving guests from other states and abroad. Both the North Indian and South Indian menu here are very appetizing and nutritious.
Sri Lakshmi PG in Domlur is committed to providing a worry-free stay to all guests.
Silicrest, Koramangala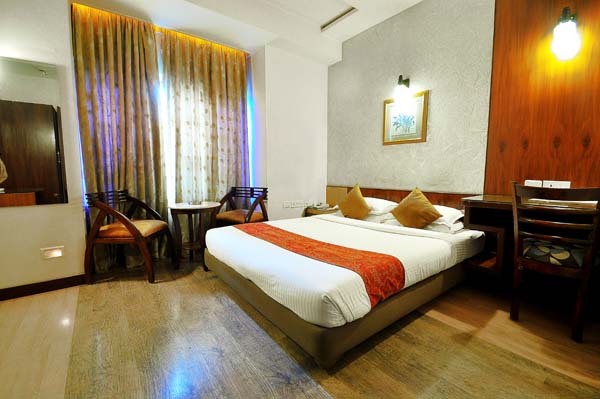 Silicrest is devoted to providing travelers with the relaxing private world they seek at the end of a busy day. Every modern amenity you need for a comfortable living will be just at your fingertips. It is located about one kilometer away from St. John's Hospital which has COVID-19 testing facilities.
Enjoy a seamless luxurious stay with services personalized by its highly trained staff who would take care of all your unique needs and expectations. The hotel also has an extensive international menu at its in-house restaurant. So, if you are a foodie, don't shy away from pampering yourself a little too much during the quarantine. The property is following additional safety practices in the wake of COVID-19 for all its quarantine guests.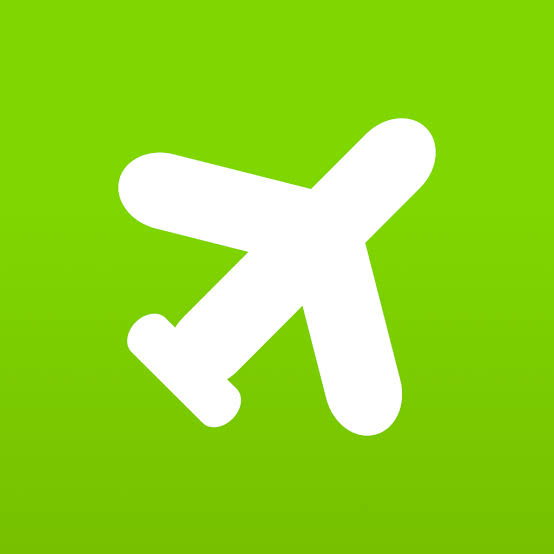 Get the best price for your stay on Wego
Arafa Inn, Gandhinagar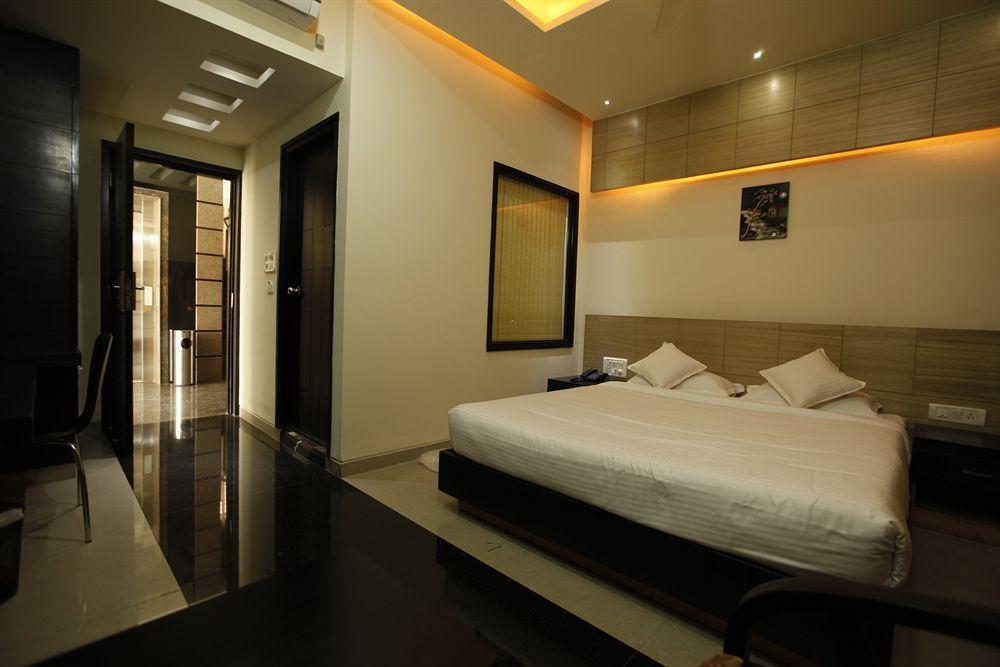 Arafa Inn is a class apart in its luxury hospitality services. Its gorgeous interiors are designed to provide you with a tranquil and cozy escape from the hustle-bustle of the IT hub of India, thereby, making it a popular choice both among business travelers as well as leisure travelers.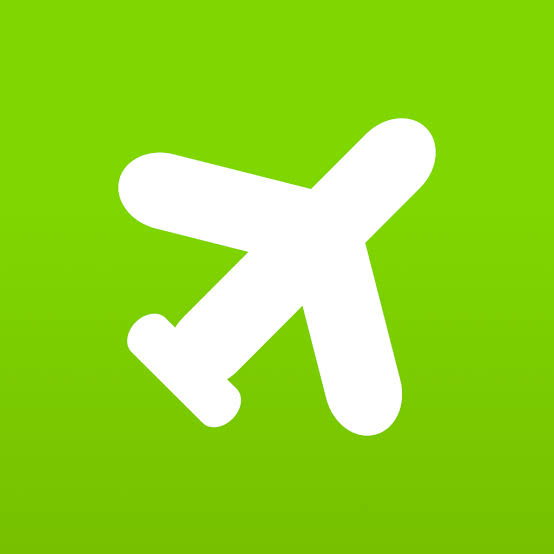 Get the best price for your stay on Wego
OYO Town, Kensington Road
OYO Townhouses are known for their exceptional services throughout the country. They exude an ambiance of home-like living in a hotel with cafes and stores. Bangalore's OYO Townhouse, Queensway, on Kensington Road is no different. Major tourist attractions such as Ulsoor Lake, Bangalore Palace, Cubbon Park, and Lalbagh Botanical garden are all located in close proximity to this townhouse.
For all domestic and international travelers, the hotel has geared up as a quarantine facility in Bangalore. Well-kept rooms and spotless washrooms are among its much-appreciated features.
OYO Townhouse Queensway ensures the highest standards of hygiene and sanitation.  
Fortune Park JP Celestial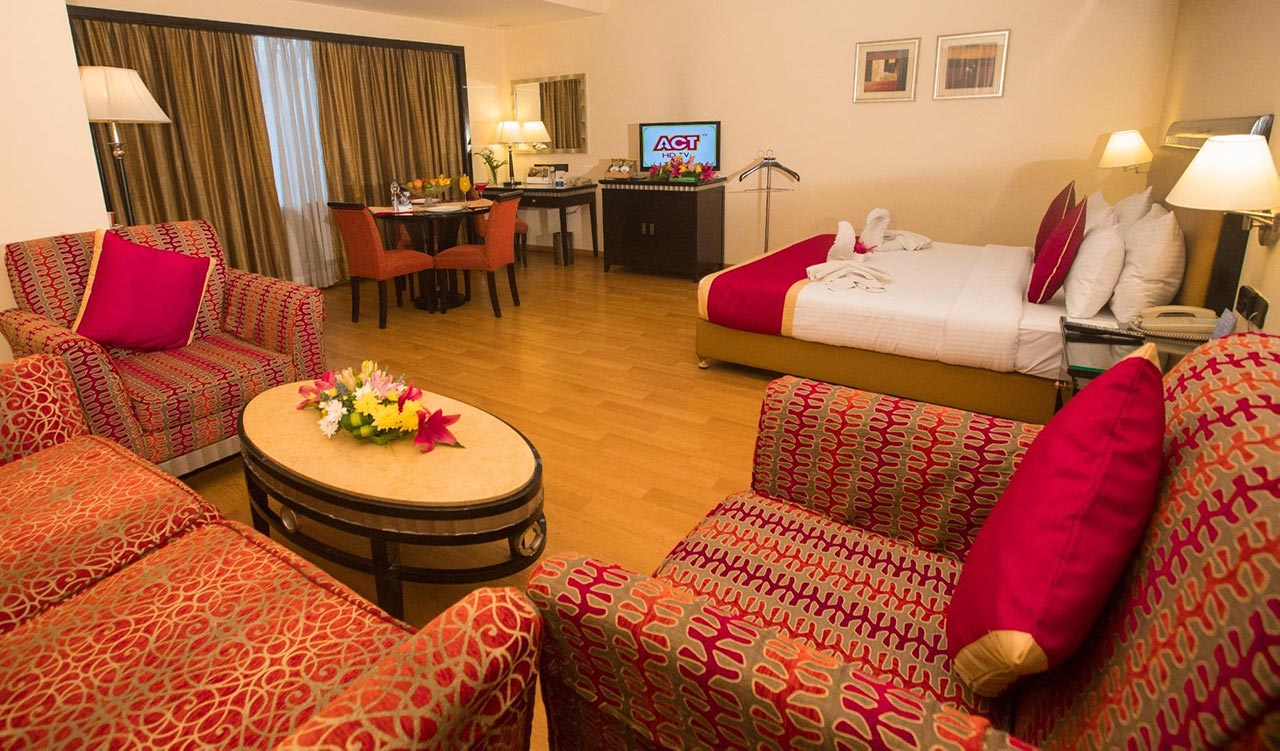 This first-class property is located just off the Race Course road. All that you'd need for a safe and comfortable quarantine stay is made available to you right inside your room. You would not only enjoy the clean and chic interiors on the elegant rooms with wooden floors but would surely also appreciate all its in-room features that include an electronic safe, LCD TV, dental and shaving kit, mini bar, seasonal fruits, newspaper, weighing scale, tea/coffee maker, whirlpool baths, and more. All in all, its hospitality services would make you feel at home and treasure your experience.
The Fortune Hotels group pledge themselves to the safety and hygiene of their visitors.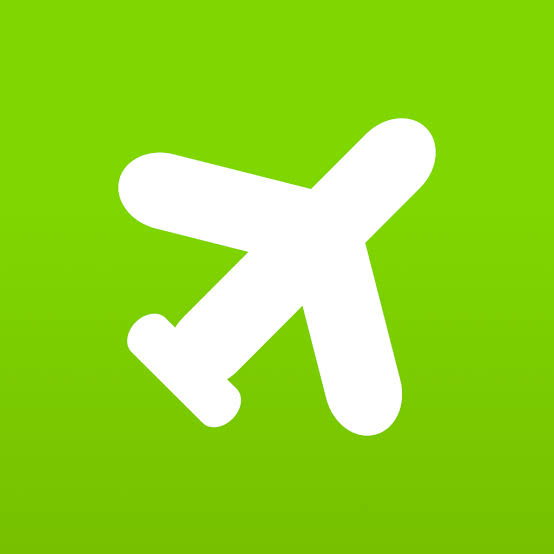 Get the best price for your stay on Wego
Trinity Wood Hotel, Swami Vivekananda Road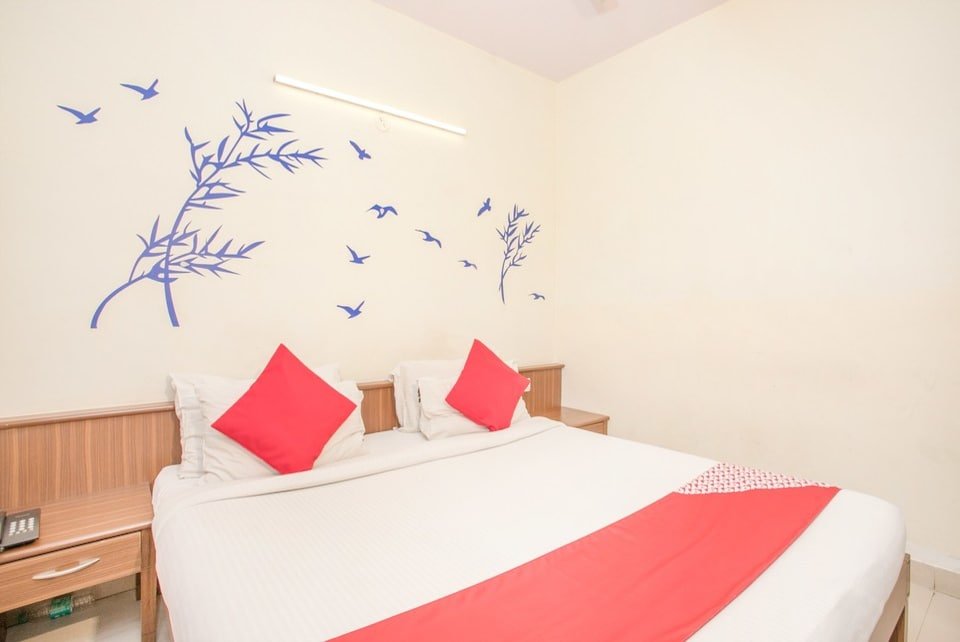 Trinity Wood Hotel is a budget-friendly stay option for your institutional quarantine. On a normal day, travelers love to take a stroll in the bustling neighborhood and walk into the tranquility of the beautiful Ulsoor Lake, one of the largest in Bangalore. Since you wouldn't be able to do that in quarantine, the friendly hotel staff would ensure your stay at this property is memorable still. You'll also get a free continental breakfast with your booking.
Bangalore quarantine hotels COVID-19 protocol
All quarantine hotels, lodges, and other establishments in Bangalore need to follow guidelines provided by the Ministry of Health and Family Welfare, India. It also mandates the owners of these facilities to give an undertaking which states that their actions will be in accordance with the following SoPs:
Facilities can serve as either quarantine centers or isolation centers and they will be earmarked accordingly.
The travel history of all passengers is to be noted down carefully. All visitors are hereby advised to co-operate and provide correct details for their own safety.
Guests must maintain personal hygiene and always carry masks, gloves, and sanitizers when in public places such as the reception. They would not be allowed to go outside or interact with other visitors or hotel staff beyond the point of necessity. Social distancing norms are given prime importance to ensure safety.
An in-house trained doctor and nurse must be available to take care of regular health monitoring and any other emergencies. They are instructed to keep all these records of daily temperature checks, pulse oximeter, and blood pressure checks. The hotels should make appropriate arrangements to carry patients to hospitals without any delay at the onset of COVID 19 symptoms such as fever, cough, or breathlessness.
As the virus has the potential ability to stick around for days on various surfaces, the rooms of contaminated boarders must be sanitized with the utmost care and locked for at least three to four days before admitting any new traveler.
The hotel staff is trained for COVID preparedness. Personal Protection Equipment kits such as surgical masks and disposable gloves are a must throughout the day. They should also be made well aware of developing symptoms, be it the guests, co-workers, or themselves.