This article has been reviewed by Wego's editorial team to ensure that the content is up to date & accurate.
Updated April 2023
Bangladeshis are filled with enthusiasm at the conclusion of each March as they get ready to commemorate their Independence Day. The roads are bustling with parades, patriotic melodies are resounding all around, and stories about their past are conveyed from one individual to another with a profound feeling of national dignity.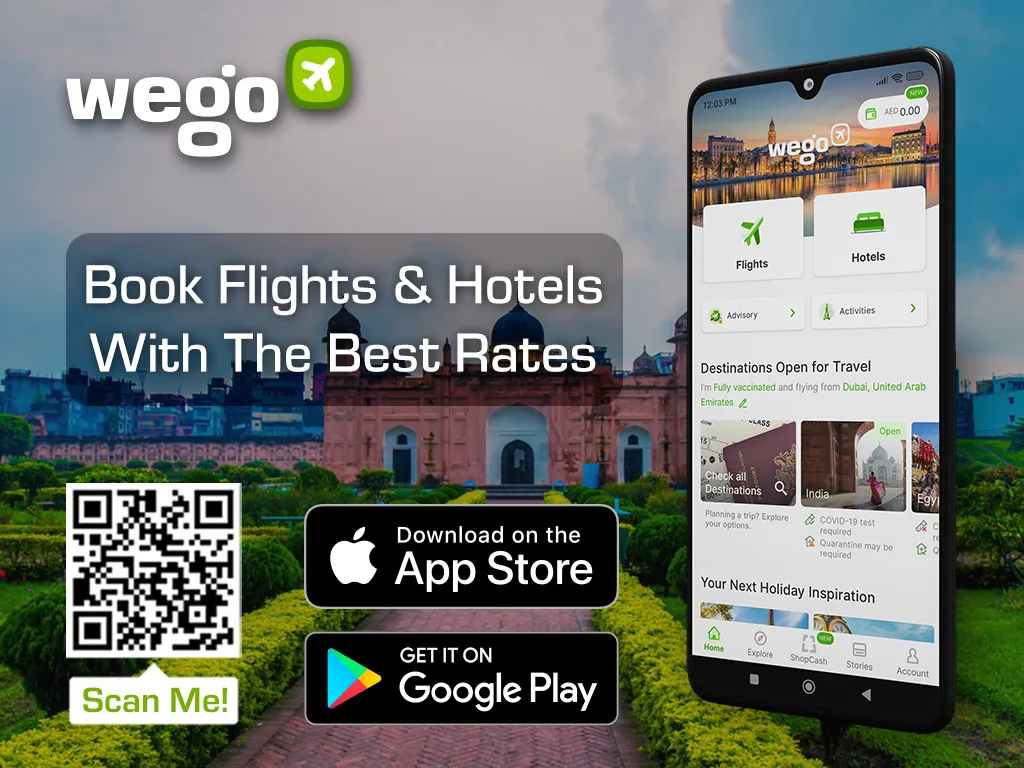 As the significant historical celebration approaches, we have compiled all the necessary information regarding Bangladesh Independence Day 2024.
Bangladesh Independence Day 2024 date and public holiday
Every year on 26 March, the people of Bangladesh commemorate their Independence Day. In 2024, this event will fall on a Tuesday, and a day off will be granted in observance of the occasion. The day is typically spent participating in events that evoke a sense of nationalism and pride in their country.
Bangladesh Independence Day 2024 celebrations
It is currently unknown how Bangladesh Independence Day celebrations will take place next year, as no information has been released on the matter. The most recent commemoration of the day included a ceremony at the National Memorial in Savar, where a gun salute was held in honor of the martyrs of the Liberation War. Additionally, the national flag was raised at various governmental and non-governmental buildings across the country to mark the occasion.
In addition, special programs were broadcast on Bangladesh television channels, news outlets, and radio stations to emphasize the day's importance. Various organizations, such as Bangla Academy, National Museum, and Liberation War Museum, hosted seminars, cultural events, sports competitions, and documentary screenings.
Food was distributed in hospitals, prisons, children's homes, and daycares, and religious communities held prayers for the country's prosperity, peace, and development. Certain places, such as children's parks and museums, remained open throughout the day, while the Bangladesh Navy and Coast Guard welcomed visitors from 2 PM until the evening.
Significance of Bangladesh Independence Day
The significance of Bangladesh Independence Day is that it marks the birth of an independent nation which is now a proud member of the international community. It is a day to celebrate the courage and sacrifice of the Bengali people, who fought for their right to self-determination and freedom. It is also a day to remember the victims of the war and to honor their memory.
Moreover, the Independence Day of Bangladesh is not just a celebration of the birth of a nation but also a time to mourn the loss of many people during the conflict. Bangladeshis show profound appreciation for their country through proper celebrations on this day while also paying their respects to the fallen heroes of the war. The day holds a special significance for the Bengali people, who have overcome many obstacles to gain their independence and build a better future for themselves and their country.
[Total:

110

Average:

4.9

]