This article is reviewed regularly by Wego's editorial team to ensure that the content is up to date & accurate.
Updated July 2023
Each year, a significant number of individuals from Bangladesh travel abroad for a multitude of reasons, including education, health, and leisure. The number of Bangladeshis traveling abroad is increasing rapidly. As passports have limited validity, it becomes crucial to renew them at some point.
However, the bureaucratic process involved in passport renewal can be complicated, and in this article, we have created a detailed guide on how to renew a Bangladeshi MRP passport. Read further to know more.
Bangladesh passport renewal
In Bangladesh, individuals can choose between machine-readable passports (MRP) and e-passports. If you wish to renew your Bangladesh passport, make sure to remember that the government does not renew your MRPs, so you have to reapply for a new one. Therefore, is highly recommended to switch to e-passports for faster and easier travel. E-passport holders can use e-gates, eliminating visa check lines at airports and speeding up the immigration process.
E-passports were introduced in 2020, and all regional passport offices in Bangladesh now offer this service. MRP passport holders can easily apply for a renewal/reissue as an e-passport.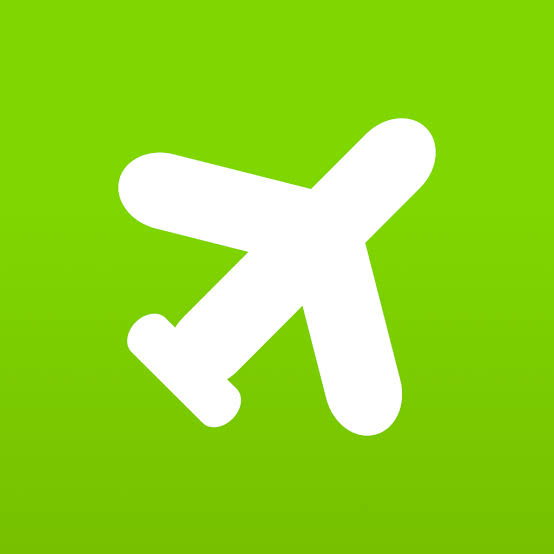 Book cheap flights to Bangladesh
Bangladesh passport renewal process
The process of renewing a Bangladesh passport involves a combination of online and in-person steps. To obtain an e-passport, you need to start by applying for it online. Afterward, you must visit the regional passport office that matches your current address to have your biometric data verified. Here are the steps to follow:
Step 1: Register yourself
To begin the e-passport application process, you need to create an account on the Bangladesh e-passport portal. During the registration, you will be prompted to indicate your current location, whether you are in Bangladesh or not. You will also be required to provide your present address, including the district and nearest police station. Based on this information, the website will suggest a specific regional passport office for you to visit.
Step 2: Provide personal details
After selecting your regional passport office, you will need to provide your personal details, including your mobile number and email address. A verification email will be sent to the provided email address. Once you confirm the email, you can proceed to the next step.
Step 3: Filling out the requested information
Once you have successfully registered your email, you will need to provide your personal information. This process can be quite lengthy, as the information is organized into various categories. It is essential to ensure that you accurately fill out each category, as any errors or discrepancies may result in your application being rejected. To simplify the process, each category is explained in detail below.
Personal information
The "Personal Information" section of the application requires you to provide details about yourself, including your name and either your BRC or NID number. It is important to provide the same information that was used to create your expired passport. You will also need to provide information about your profession, personal details, and citizenship.
Address information
The application has two parts for address information: permanent and present addresses. Provide detailed information for your permanent address, including village, district, thana, etc. The post office number will be automatically selected based on your provided information. If your present address is the same, check the corresponding box; otherwise, provide separate details.
ID information
Select if you previously held an MRP or handwritten passport. Since you're renewing, choose the existing MRP option. Indicate the reason for your request (expired or conversion to e-passport). Provide existing/expired passport details and your NID/BRC number.
Parental information
Provide parents' details, including names, professions, and NID/BRC numbers. Use a separate box for legal guardian details if parents are unavailable.
Spouse information
If unmarried, leave the spouse section blank. If married, provide spouse details similar to parental information.
Emergency contact
Select a relationship with an emergency contact, then provide their personal details, address, and contact information.
Passport pages
Choose between 48 or 64 pages for your passport. Select a validity duration of either 5 or 10 years. The fee structure varies based on the delivery timeframe.
Step 4: Passport fee
Once all the details have been submitted, a passport has to be paid before proceeding further with biometric verification. This fee depends on the duration of validity and the page count of the booklet.
Step 5: Biometric verification
After completing the online application, you must visit the regional passport office for biometric verification. Schedule an appointment with the office, which may have varying waiting times ranging from weeks to a few working days.
Print your online application form from the dashboard and bring it with you, along with other required documents such as the appointment document, payment slip, identification document, and relevant documents like GO/NOC for government officials.
Once the biometric verification is done, your passport delivery will be scheduled based on your chosen delivery option.
Bangladesh passport renewal fee
The e-passport website provides options for both online and offline payment methods for fees. However, currently, the online payment gateway is unavailable. Therefore, if you are applying from Bangladesh, you will need to select the offline payment method.
The fees are as follows:
5-year validity
48-page booklet:
regular delivery: BDT 4,025
urgent delivery: BDT 6,325
emergency delivery: BDT 8,625
64-page booklet:
regular delivery: BDT 6,325
urgent delivery: BDT 8,652
emergency delivery: BDT 12,075
10-year validity
48-page booklet:
regular delivery: BDT 5,750
urgent delivery: BDT 8,050
emergency delivery: BDT 10,350
64-page booklet:
regular delivery: BDT 8,050
urgent delivery: BDT 10,350
emergency delivery: BDT 13,800
You can pay the fee through various payment portals like VISA, Master Card, American Express, bKash, Nagad, Rocket, Upay, Dmoney, OK Wallet, Bank Asia, Brack Bank, EBL, City Bank, UCB, AB Bank, DBBL, Midland Bank, and MBL Rainbow. Alternatively payment for the same can also be made offline by submitting an aChallan at any government or private bank.
[Total:

127

Average:

4.6

]