Jamaica, a jewel of the Caribbean Sea, awakens the senses with its breathtaking landscapes, vibrant culture, and welcoming people. As you set foot on this paradise, prepare to be greeted by the golden sun's embrace, the invigorating rush of waves, and the intoxicating fragrance of exotic blooms.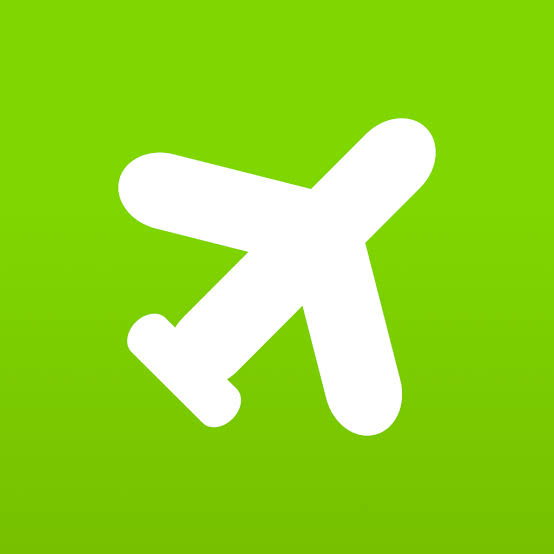 Book cheap flights to Jamaica
Let us take you on a journey of discovery as we explore the best all-inclusive resorts in Jamaica, as recommended by Lisa-Gaye Shakespeare.
Lisa-Gaye Shakespeare is one of the travel authorities on Jamaica, and the brain and muscle behind Shakespeare Agency. Her content on Jamaican resorts during the pandemic initially launched her to fame as a travel influencer. Shakespeare Agency was also born during the same period of time after she said goodbye to her corporate world—proving that when life gives you lemons, you make lemonade and sip it in a tropical paradise.
Her taste for adventure and interest in cultures are the catalyst behind some of her most memorable trips – from walking with lions in Senegal to hiking mountains in Bali and dancing with local tribes in South Africa. As CEO & travel connoisseur at Shakespeare Agency, Lisa-Gaye promises similarly delightful trips to other travellers, partnering with local businesses and tourism boards to curate personalized and unforgettable experiences.
You can follow more of Lisa's travels on her Instagram account.
View this post on Instagram
Sandals Royal Caribbean
Nestled in the heart of Montego Bay, Sandals Royal Caribbean awaits you and your soulmate for a romantic escape like no other. Here, you can immerse yourselves in the turquoise waters of the Caribbean Sea, feel the soft white sand beneath your toes, and let the island breeze stir your heart. With the soothing sound of the waves as your symphony and the dazzling stars above your canopy, you'll experience a journey where every moment is cherished and every memory everlasting.
Beyond the enchanting scenery, Sandals Royal Caribbean offers a wealth of activities and amenities to ignite your passions. From indulging in spa treatments to strolling hand in hand on the private offshore island of Sandals Cay, every moment here is one of pure bliss.
Round Hill Hotels & Villas
Enter a world of wonder and beauty at Round Hill Hotels & Villas, an idyllic 4.5-star luxury resort that sits gracefully along the sun-drenched shores of Montego Bay, Jamaica. Let loose your adventurous spirit with exhilarating water sports such as scuba diving, snorkeling, and parasailing. Or you can dip your toes into one of their two stunning outdoor pools and soak in the tranquil waters that sparkle under the warm Caribbean sun.
For those seeking a more serene escape, pamper yourself in the world-renowned spa, where skilled therapists will indulge you with a variety of massages, aromatherapy, and holistic treatments. Retreat to your private oasis within the exquisitely designed luxury villas, ocean-view rooms, and suites that are all tastefully nestled amid a lush 100-acre tropical paradise.
Hyatt Zilara Rose Hall
Experience the ultimate romantic escape at Hyatt Zilara Rose Hall, an exclusive adults-only oasis nestled in the heart of Montego Bay, Jamaica. Surrender yourself to a world of tranquility and peace, where every aspect is thoughtfully designed to rekindle your senses and reinvigorate your soul. Immerse in the splendor of immaculate beaches and shimmering swimming pools, tended by caring beach butlers who ensure that every moment is one of pure joy.
For those seeking to stay active, a state-of-the-art fitness center awaits, boasting stunning ocean views and a range of equipment to cater to every need. Daily fitness classes offer indulgence in invigorating yoga, Pilates, high-energy boot camp, and cardio mix classes to ensure a balanced experience.
View this post on Instagram
Secrets Wild Orchid Montego Bay
Indulge in the beauty of the Caribbean at Secrets Wild Orchid Montego Bay, a hidden gem located on a private peninsula, offering over a mile of secluded beach. Just a short 20-25 minute drive from Montego Bay's Sangster International Airport, you'll discover a world of ultimate relaxation and rejuvenation.
Unwind on their private beach, complete with beach umbrellas and comfortable sun loungers that beckon you to bask in the warm embrace of the sun. While you're at it, why not indulge in a beach massage that will leave you feeling revitalized and renewed? You also fully reserve the option of exploring the wonders of the ocean with onsite scuba diving, snorkeling, surfing, and bodyboarding, as you discover the captivating marine life that lies beneath the crystal-clear waters.
For a more serene escape, lounge by one of the resort's two outdoor pools, where you can let the tranquil rhythm of the waves serenade you into a state of blissful relaxation. For those seeking the ultimate in pampering, the spa offers an array of treatments, including deep-tissue massages, aromatherapy, and hydrotherapy, where every sensation is a melody that nourishes your soul.
Iberostar Grand Rose Hall
Embrace the ultimate Jamaican hospitality at Iberostar Grand Rose Hall, an adults-only all-inclusive resort that defines luxury. With exquisite design and elegantly appointed rooms, this stunning beachfront getaway delivers an unrivaled experience that captivates the senses.
Relax in style at the year-round outdoor pool and sun terrace, where the warm Caribbean sun creates an idyllic ambiance for you to unwind and rejuvenate. Impeccable service awaits, ensuring that every moment of your stay is one of pure bliss. Select rooms come complete with personalized butler service, a true symbol of opulence and luxury, ensuring that every moment of your stay is tailored to your preferences.
Grand Palladium Lady Hamilton Resort & Spa
Amidst the picturesque beauty of Jamaica, you'll find the exceptional Grand Palladium Lady Hamilton Resort & Spa, a premier destination that provides an unforgettable, sophisticated getaway. With its prime location near the beach, spa, theatre, gaming room, pools, and diving facilities, this luxurious resort caters to the desires and needs of the whole family.
Unwind and let go of all your worries as you step into the tranquil ambience of the spa, where skilled therapists will pamper you with a range of soothing massages, aromatherapy, and other holistic treatments. Bask in the warmth of the Caribbean sun and take a refreshing dip in one of the stunning pools, where crystal-clear waters await to cool you down and recharge your senses.
For those seeking adventure, the resort offers a range of thrilling water sports and diving activities that allow you to explore the vibrant marine life and stunning underwater scenery. Whatever your desire, Grand Palladium Lady Hamilton Resort & Spa offers a symphony of indulgence that inspires you to unwind and immerse yourself in the beauty of life.
[Total:

104

Average:

4.9

]