Winchester Cathedral Christmas Market, Winchester, England
Held at the site of the behemothic Winchester Cathedral, the Winchester Cathedral Christmas Market is often regarded as one of the best in the world. It hosts over a hundred vendors, all of which are carefully curated by the organizer and are selected for their uniqueness or great quality.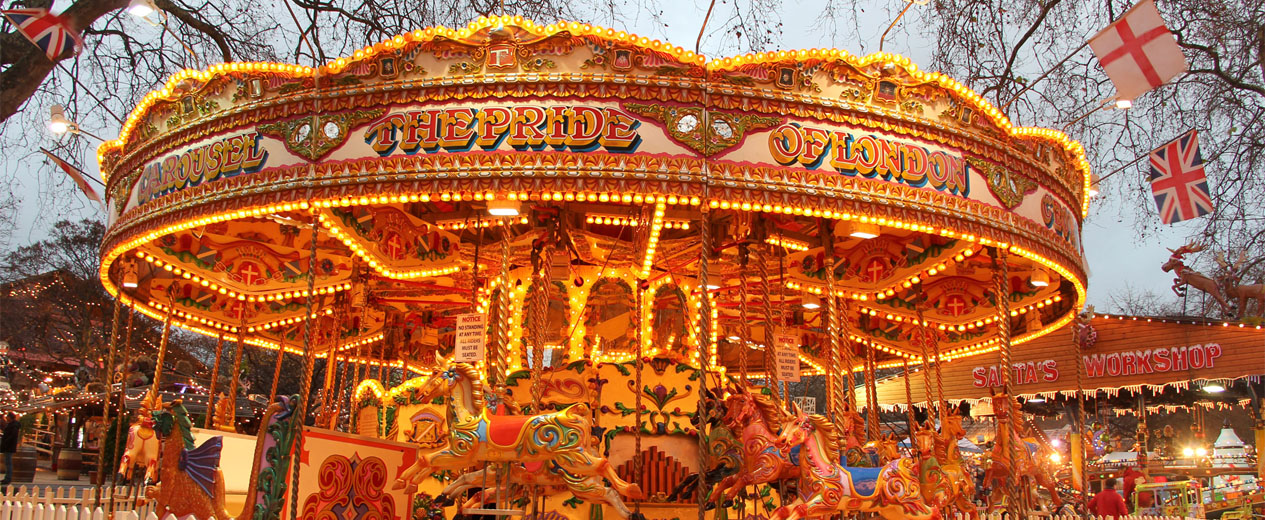 It's a terrific place to do some Christmas shopping as the market offers up tons of British made crafts like jewelry and objets d'art. You'd also be able to get your fill of delicious festive food and drinks like mince pies and hot chocolate. While here, consider going for a skate at the ice rink too!
When: November 21st to December 22nd
Southbank Winter Market, London, England
Situated along the banks of the River Thames with a spectacular view of the London Eye is the Winter Market in Southbank, London. Delightful log cabins fill the market, selling everything festive, from Christmas decorations to handcrafted knickknacks.
The market is also hugely popular for the food – you can find the popular classics like mince pies and raclette, and also a surprising selection of international offerings like Chinese, Indian, and Greek cuisines, all perfect to be paired with some mulled wine or hot chocolate. There's also the iconic Circus 1903 showing at Southbank Center, perfect for those looking for a thrilling show.
When: November 8th to January 5th
Hyde Park Winter Wonderland, London, England
Right in the heart of London is the sprawling Hyde Park, which hosts the annual Hyde Park Winter Wonderland. Transforming the scenic park into a bustling spectacle, the festival sees a plethora of entertainment and attractions being offered up. It boasts both the largest open-air ice rink in Britain, as well as the tallest transportable observation wheel.
Meanwhile, adrenaline junkies would be well-entertained by the exhilarating death-defying acts in the Circus MegaDome. Feeling peckish after? With dozens of food options ranging from a full-service restaurant serving up festive dishes to food stalls selling a wide array of dishes like classically-British fish and chips as well as Korean-style steak and chips, you're bound to find something that tickles your fancy.
When: November 21st to January 5th
Frankfurt Christmas Market, Birmingham, England
Birmingham's Frankfurt Christmas Market is the largest outside of Germany and Austria. The market sells all sorts of German-centric things from dozens of stalls. You'd be able to shop for finely crafted gifts including glass baubles, wooden decor, and crystal lamps.
As with any great Christmas market, amazing food can be found all around. Fill yourself up with scrumptious German dishes like schnitzels and pretzels then grab a mug of glühwein or hot chocolate as you listen to the blissfully romantic voices of carolers singing around the market.
When: November 7th to December 23rd
Manchester Christmas Markets, Manchester, England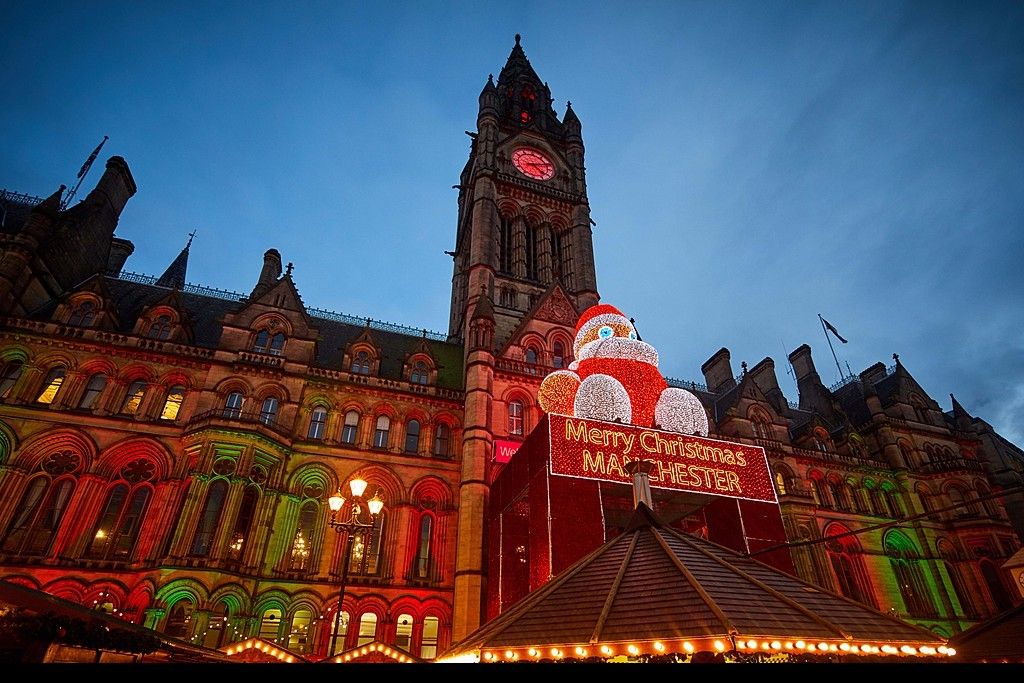 With a dizzying array of stalls -over 300 in total – at the Manchester City Markets, you'll be spoilt for choice on what to buy and eat. Catering to Christmas and beyond, you'd be able to find both Christmas favorites like crêpes and year-round winners like paellas, while non-meat-eaters and those with a sweet tooth would be delighted with the wide array of vegetarian options and sugary treats here.
Stroll through the sprawling collection of stalls that line the streets across the city and you'll be flanked by endless offerings of beautiful products. Here, you can find all sorts of local and European crafts, ranging from local handmade leather goods to fine perfumed French soaps.
When: November 8th to December 21st; 22nd; January 5th
Christkindlemarkt, Leeds, England
The Christkindelmarkt, Leed's annual traditional German market, transforms Millenium Square into a bustling festive village with tons for activities and goodies for everyone. A visit to the Alp Chalet restaurant, located smack dab in the middle of the market, serves up traditional Bavarian nosh and evening entertainment.
The market itself sells all sorts of unique handcrafted jewelry, festive holiday decor, and irresistibly authentic German food and drinks. Don't miss out on the Christmas Carousel either, which is bound to put you in a festive mood if you aren't already.
When: November 8th to December 21st
All images courtesy of Visit Britain