They gave us the hand-over-head love sign, cheesy synchronized dancing, and Lee Min Ho. The land of kimchi, bibimbap, and BTS (Bangtan Boys) is a trendsetting place that has hundreds of thousands of hearts captured, both male and female alike.
That thick, straight-polished eyebrow and teasing pink-tinted lips that can be seen everywhere shows how far and vast the South Korean influence is.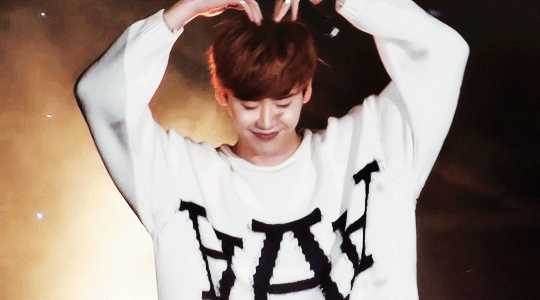 South Korea is not only beautiful on the outside, but the inside as well. It has become a place of daydreams and fairy-tale romance. a perfect getaway for the hopeless romantic or a girls-only trip!
That can only mean us girls will get to relive swooning moments in our favorite Korean drama and fill our Instagram with modelesque poses!
Nami Island (Namiseom)
It is befitting to commence this girls trip at Namiseom or Nami Island. This resort island was put on the map after being the film set of one of the most beloved dramas, Winter Sonata, which also sparked the Korean wave and set many hearts ablaze. They even immortalized the two main characters in life-sized copper statues.
Drama aside, Nami Island is as captivating in all seasons as Bae Yong Joon is handsome at every angle. Summer is painted luxuriously green, and fall, a warm auburn and gold.
Simply wandering around or see the entire island in a cable car is an enjoyable activity, occasionally you will get to meet the adorable rabbits, squirrels and other animals roaming freely.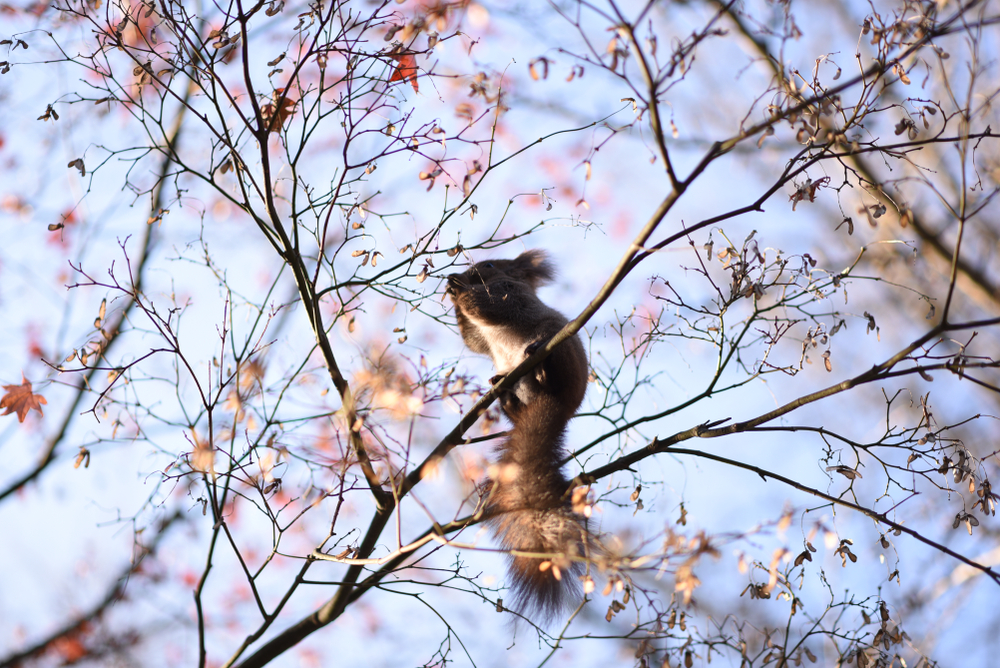 In early December, it was fortunate to still see the tailing ends of autumn and the pretty Redwood trees of Metasequoia Road and take a photo with the endless rows of pine trees.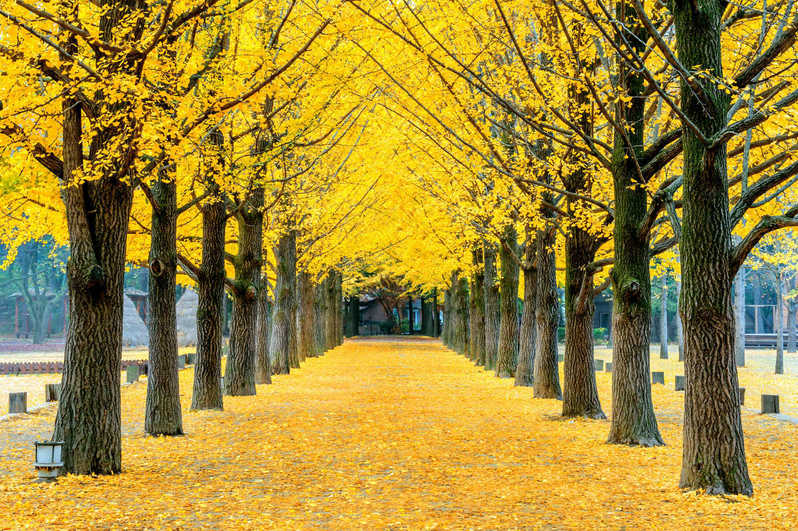 Petite France
Oh, the Koreans and the French sure know how to make girls swoon. The trending K-drama, My Love From the Stars, is filmed in Petite France!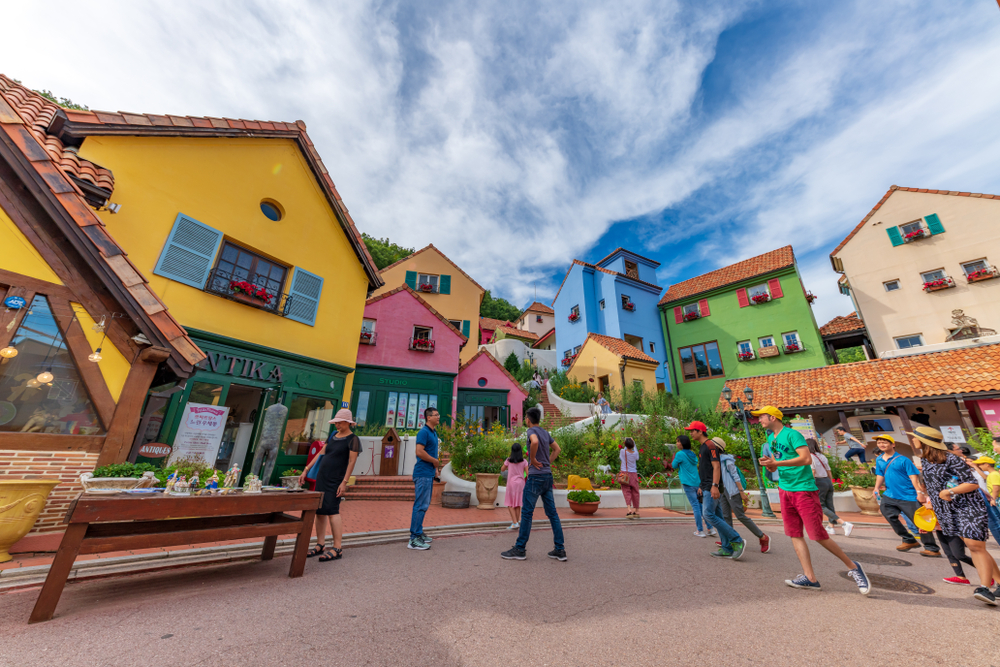 This small, brightly colored village is a theme park that is dedicated to Antoine de Saint-Exupéry's celebrated French novel, Le Petit Prince (The Little Prince).
All 16 brightly colored buildings are modeled after French architecture, each with a different theme, and there are tourist activities prepared and showtimes to catch throughout the year.
After the theme park, a quick visit to the Garden of Morning Calm is a must to round up the day trip to Nami Island!
Seongsu Dong
Filled with hipster restaurants, cafes and stores, the young and trendy South Koreans' best-known haunt is in Seongsu Dong. Known as the Brooklyn of Seoul, this district has plenty of old and new world charm alike.
Amore Seongsu
Girls love to have fun and feel beautiful! It is empowering to feel our best, only then we can give our best. One of the many feel-good ways is to doll up.
Amore Pacific Art Museum is a place to play Barbie for the day. It is a concept showroom where you can try thousands of products from the most popular Korean cosmetic brands; Laneige, Sulwhasoo, Etude House, Innisfree.
They even put out Dyson hair dryers because a makeover isn't complete with a good hairdo. It is a true woman's playground! Trust the South Koreans to be meticulous in all things beauty!
Onion Cafe – Gwangjang Market – Chang Hwa Dang
Looking pretty is hard work, and the famished and fashionable find their way to Onion Cafe, a chain restaurant with its fan following. A popular favorite is its Seongsudong branch. The interior decor is industrial chic, retaining the rustic allure from the metal factory it once was.
Besides a good cuppa, the cafe has a vast selection of confectionery with its star being Pandoro, an Italian-style bread that looks like the French Alps and is as delicious as it looks!
A 16 minutes subway ride will lead to the Gwangjang market where the famous naked kimbap is found at a stall named "number 41. Nude cheese Kimbap". Traditionally, a Korean kimbap is steamed rice rolled in dried seaweed, much like Japanese sushi.
However, the owner's lack of know-how in wrapping a proper kimbap literally "unwrapped" its famous uncovered kimbap, contents showing.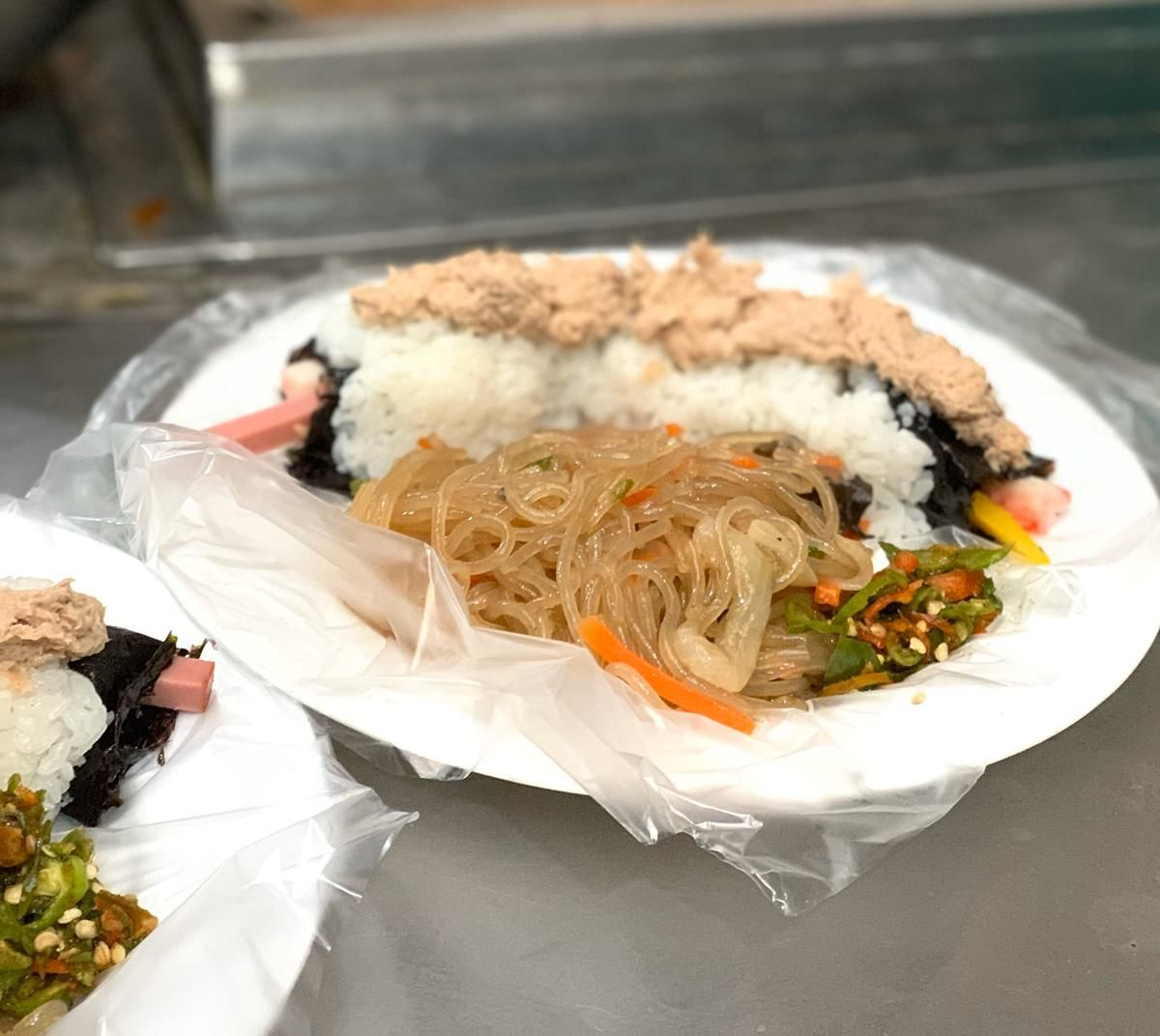 Korean dramas have the ability to make places and food famous. Chang Hwa Dang (another chain restaurant) at the Ikseondong branch is a must-visit for "Hotel Del Luna" drama fans, and their must-eat is the Truffle Mandu!
If you're a fan of the show, other filming location is at Hotel Seine, which is just around the corner!
Changdeokgung Palace
We never quite outgrow playing dress up, and to be able to walk around in a Changdeokgung Palace pretending to be a Korean princess for a day is an opportunity too regal to pass up.
Dressing up in a hanbok entitles a free entrance through the palace walls, and makes for good Instagram photos!
Of course, wandering around the streets in a hanbok can feel a little over the top. Still, the locals are quick to accept the occasional appearance of girls in traditional attire because they know just how beautiful it is!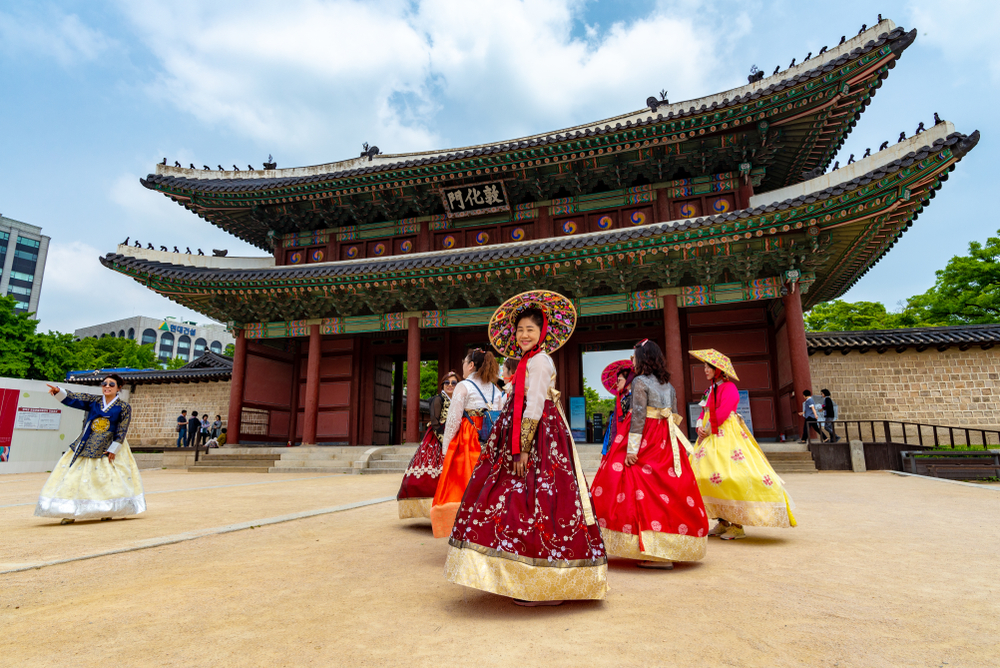 Myeongdong Real Gun Shooting Range
Modern-day princesses can carry their own weight or weapons. Situated right in the heart of the city is Myeongdong Real GUN Shooting Range.
After presenting photo identification, you get to choose from a selection of real guns, suit up in a Kevlar vest, go through all strict safety protocols, and start firing away.
It is one of the most unique and surreal experiences, filled with exhilaration, especially for us girls with no military obligations or an opportunity to ever hold a gun.
Although some may find the live firing range a little expensive for the small amount of time spent, it most certainly is worthwhile for its novelty.
Noryangjin Fisheries Wholesale Market
Before leaving Seoul, the last stop is Noryangjin Fisheries Wholesale Market for some of the freshest seafood dinner. This fish market has been featured many times in variety shows.
There is an old and new market and the latter is open 24 hours. The new fish market is big, and there are plenty of stores and a dizzying array of seafood. The best way to navigate the market is with a pair of sneakers or boots to keep the toes dry!
The stall owners are friendly and accustomed to seeing non locals trying to orient themselves and get a piece of the live-action.
Once the choice of seafood is selected, you may be chaperoned to the restaurants just above for it to be cooked. Nothing is more satisfying than a tasty dinner of the freshest seafood on the last day in Seoul.
There is a saying, "All good things must come to an end." I say a good trip does not signal an end, but the beginning of a dramatic love affair with a country. Like the end of Winter is actually the beginning of Spring.
There is no goodbye but rather, in this case, it is "See you again soon, Korea!"