There is happiness and there is you. Though you can be happy anyplace in the world but there are some places that make the process memorable and satisfactory. Here are the top 8 from places across the world than can help you welcome next decade of the 21st century with a bang.
1. Rio de Janeiro, Brazil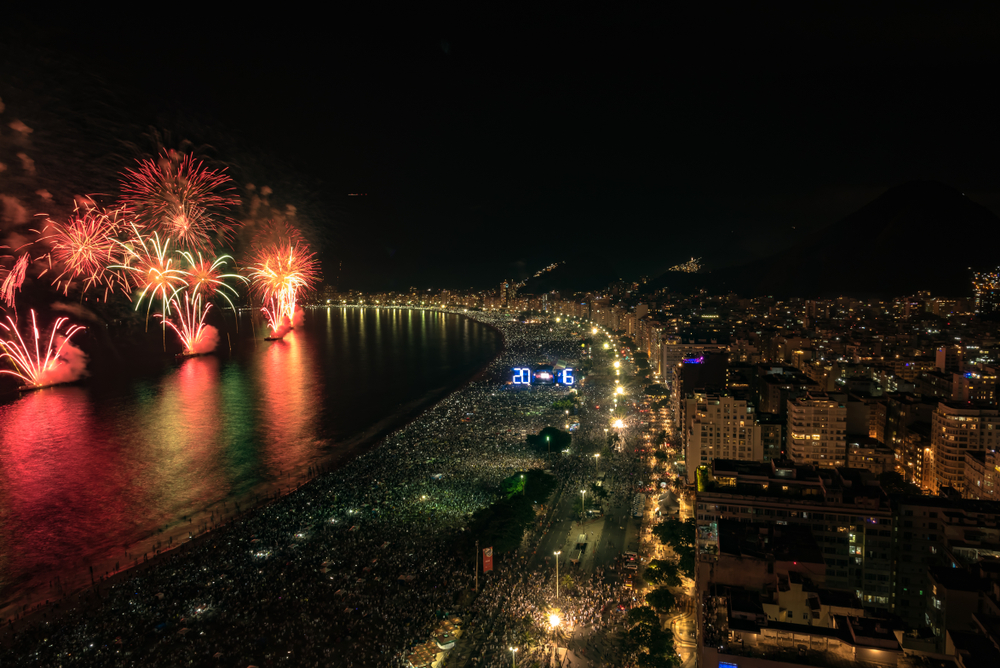 Where in Rio?: The main gathering at Copacabana Beach features a variety of musical acts and fireworks.
What to expect?: The capital city of Brazil, Rio De Janeiro, hosts a myriad of concerts, shows, and events to make for an extravagant New Year's Eve celebrations. Also One of the best places to celebrate the new year in the world is Rio's iconic Copacabana Beach, which hosts the world's largest and wildest New Year party with more than two million people. The celebration is marked by a tradition of wearing white and tossing flowers into the sea, which is an act of devotion to the goddess.
Where to stay?:  Miramar Hotel and Porto Bay Rio Internacional Hotel are the best choices for accommodation
How to reach?: Rio de Janeiro–Galeão International Airport is the primary international airport in Rio de Janeiro, Brazil.
2. New York, USA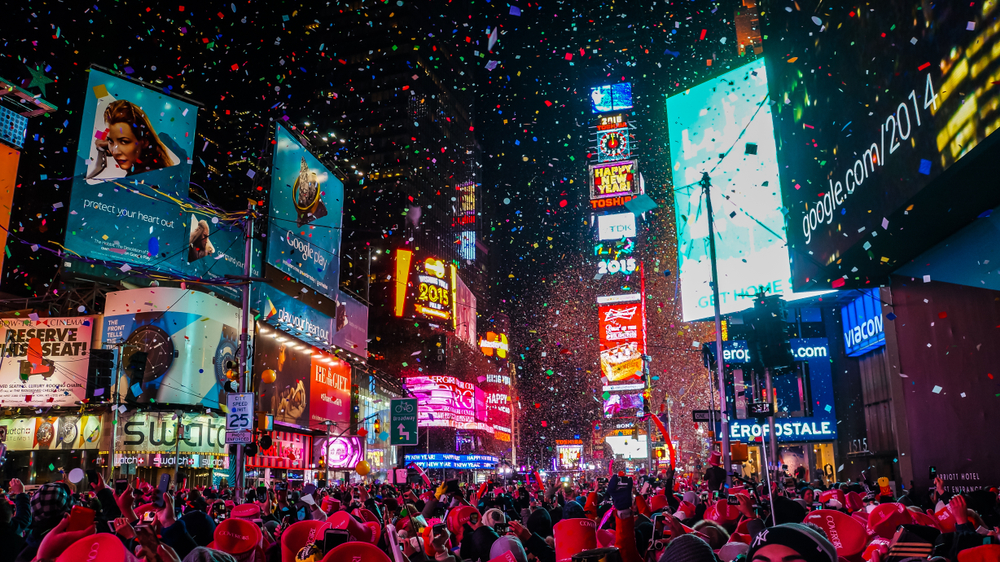 Where in New York?: Times Square. even if you have not been there in person, there's a good chance you've watched the famous ball drop on television. (The ball made its debut in 1907 and has fallen each year since then, except for two years during World War II).
What to expect?: New York is the Best Place for New Year's Eve, given the unique attractions and incomparable night scene. Star-studded concerts entertain the crowds who arrive as early as noon for prime viewing, but rooftop parties citywide provide views of the dazzling fireworks for those not down with squeezing up against strangers on a frigid New York night.
Where to stay?: The Plaza and Hilton Garden Inn New York
How to reach?: John F Kennedy Airport, Newark Liberty International Airport, and LaGuardia Airport are three of the international airports in New York, USA.
3. Las Vegas, United States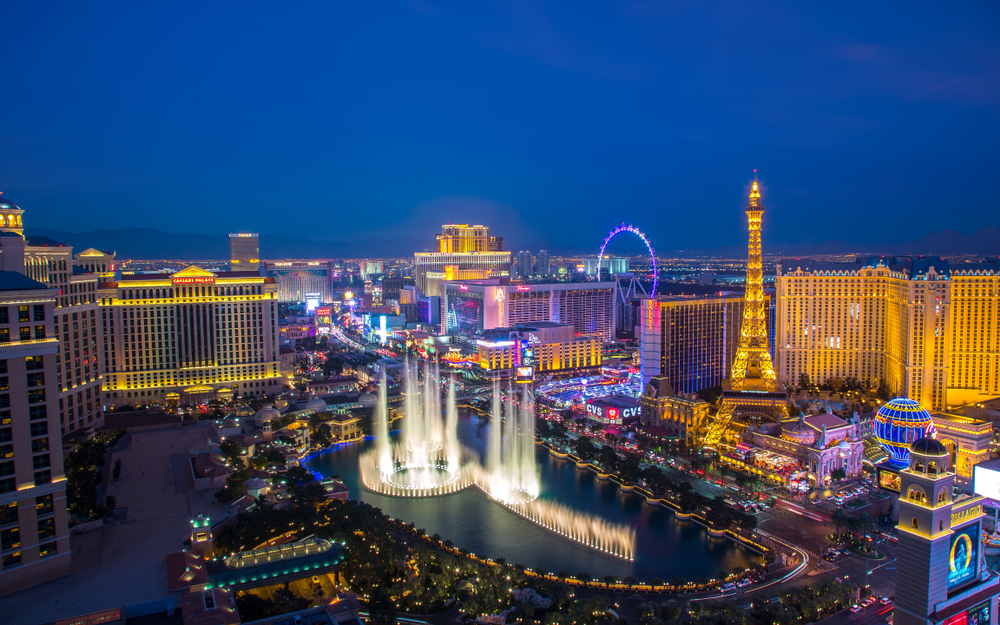 Where in Vegas?: Oh, come on! Just anywhere in vegas.
What to expect?: Vegas is bright lights year-round, but it goes all out for New Year's Eve. The streets are out of bounds to vehicles, and pedestrians take over for the proceedings. At the stroke of midnight, casinos around the city launch an impressive firecracker show. You walk around, drink, mingle, and get awed by the magical display of fireworks. It is hands down one of the best places to spend New Years in the United States.
Where to stay?: Bellagio Hotel & Casino and The Venetian. Trump International Hotel Las Vegas can be a good pick.
How to reach?: The nearest airport is McCarran International Airport, which is located just 8.04 kilometers away.
4. Sydney, Australia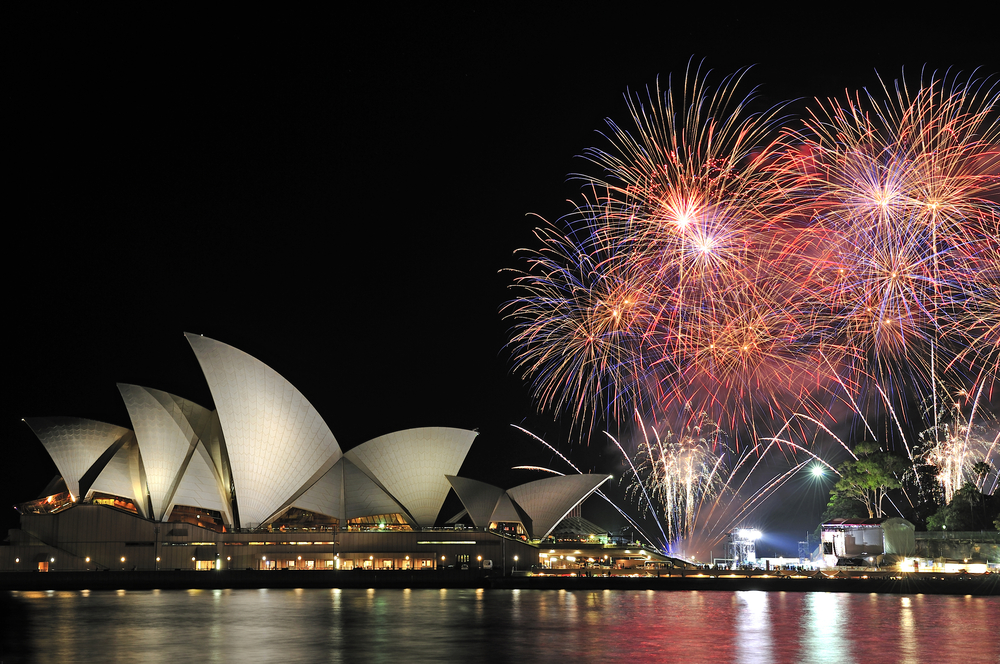 Where in Sydney?: Sydney Harbour, Harbour Bridge, Opera House, and Bondi beach
What to expect?: Sydney fireworks may be the most admired and beloved display worldwide, and for this reason, more people are to be found here than times square. Fireworks launch from the Opera House, nearby buildings, barges on the water, and from Harbour Bridge. Once there, it would help if you did not miss the Indigenous smoking ceremony and lighted boat parade.
Where to stay?: Hilton Sydney, Song Hotel Sydney, and Sebel Pier One hotel
How to reach?: Kingsford Smith Airport is the international airport in Sydney, Australia.
5. Bangkok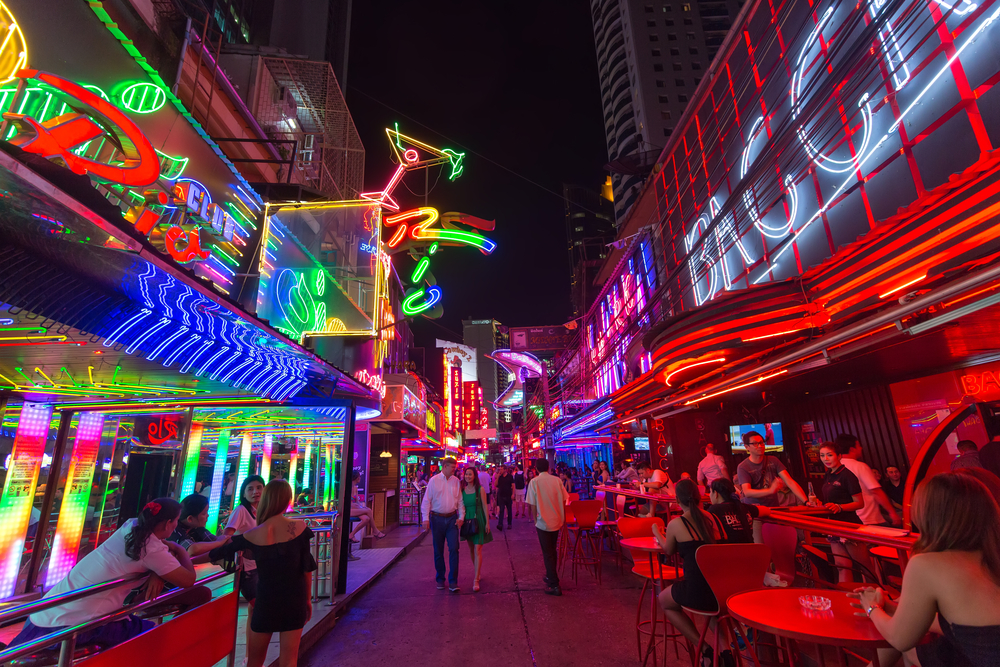 Where in Bangkok?: Central World Square
What to expect?: Bangkok's Times Square, CentralWorld Plaza, is one of the main gathering spots for celebrations. Bangkok tops the list of Asia's best nightlife cities. Join in the entertainment that includes a spectacular light show, live concert, and video screens showing celebrations from around the world. Before catching one of the fireworks displays at a handful of locations around the city, attend a drag show, Muay Thai boxing exhibition, or any number of unique cabarets for a holiday.
Where to stay?: Hotel Picnic and Hotel SO Sofitel Bangkok.
How to reach?: Suvarnabhumi International Airport is the international airport in Bangkok, Thailand.
6. Dubai, UAE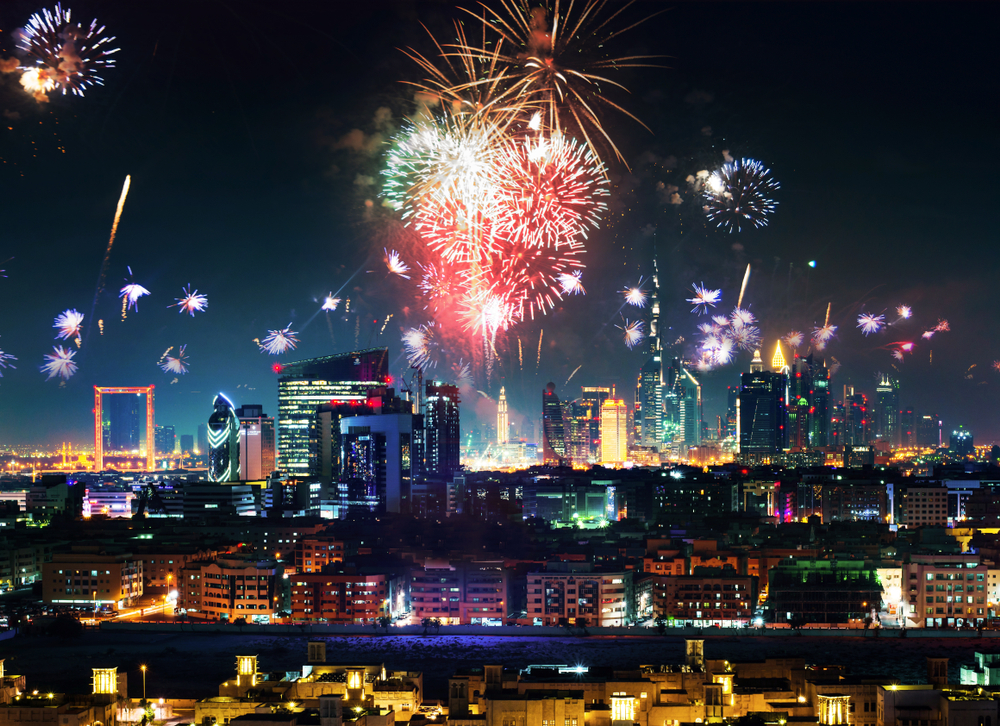 Where in Dubai?: Burj Khalifa
What to expect?: Explosive fireworks around the city are visible from public spaces. Still, the best views come from the city's towering skyscrapers, especially the world's tallest, the Burj Khalifa, where parties rage at more than 100 floors. In the year 2014, Dubai made it to the Guinness Book of Records for having the most prominent fireworks display ever on New Year's Eve
Where to stay?: Burj Al Arab luxury hotel and Marco polo hotel
How to reach?: Take a flight to Dubai International Airport
7. Moscow, Russia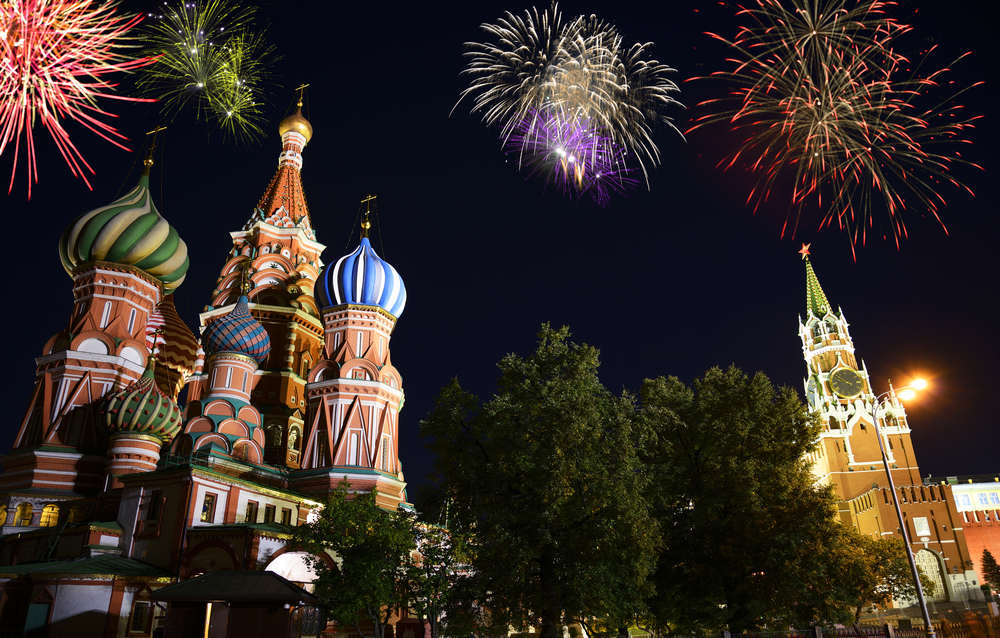 Where in Moscow?: Red Square
What to expect?: Moscow provides one of the coldest but also one of the most visually appealing settings for a New Year's Eve fireworks display. You can also visit the world's most visited tombs, that of communist leader Vladimir Lenin, or take a tour of Cold War relics from the Soviet era. Book a table in the famous Ritz-Carlton and enjoy the Russian way of dining.
Where to stay?: Moscow Marriott Grand Hotel.
How to reach?: Sheremetyevo International Airport, located in the city of Khimki in Moscow Oblast is the nearest airport to Moscow. It is 18 miles (29 kilometers, approx) from Moscow City Center.
8. London, United Kingdom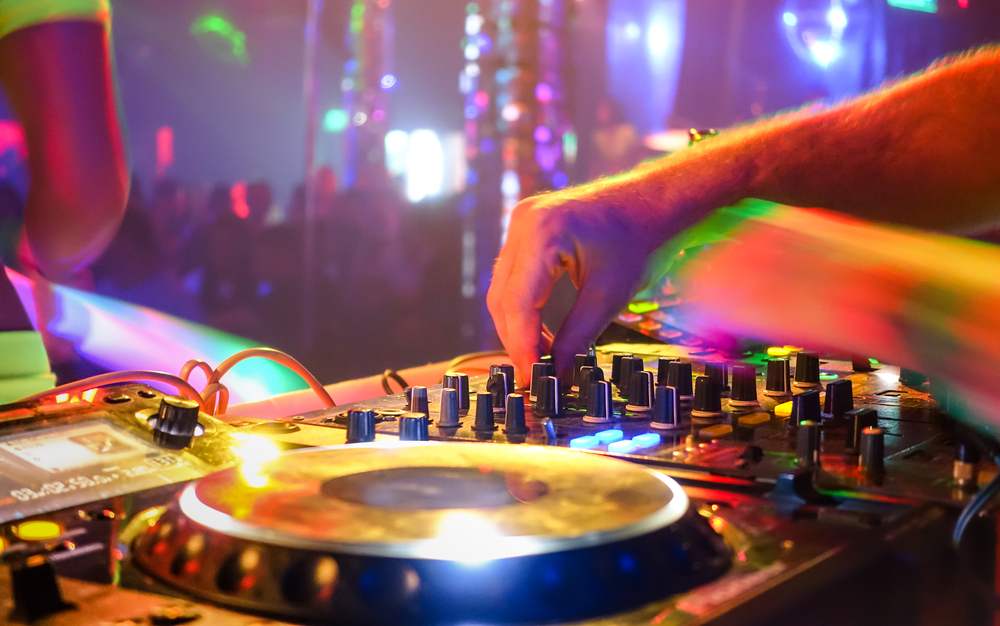 Where in London?: Banks of the Thames River, Big Ben
What to expect?: Visit the banks of the Thames for New Year's Eve fireworks. Tickets are costly and fill out fast. you can enjoy the view from hilltops such as Primrose Hill, Parliament Hill on Hampstead Heath, and Greenwich Park. A rather traditional way to feel the victorian era vives of a new year is to settle down in one of London's oldest pubs, such as the Old Bell Tavern.make sure you do not miss on the marching parade and procession of Queen's horses.
Where to stay?: Conrad London St James and Hotel Novotel London Excel
How to reach?: London City Airport or Heathrow airport in London, England.