This article is reviewed regularly by Wego's editorial team to ensure that the content is up to date & accurate.
As the 2022 FIFA World Cup inches closer, millions of football fans are expected to travel to Qatar this year to attend the World Cup and cheer for their favorite teams. Fans can easily book tickets and hotels with Wego World Cup travel packages. 
Qatar offers some of the most unique and fascinating restaurants to match everyone's taste with its distinct culture and cuisine.
If you're travelling to Qatar for the World Cup 2022 and wondering where to eat, check out these seven famous eateries to experience the best flavors of Qatar:
*Prices are accurate at the time of writing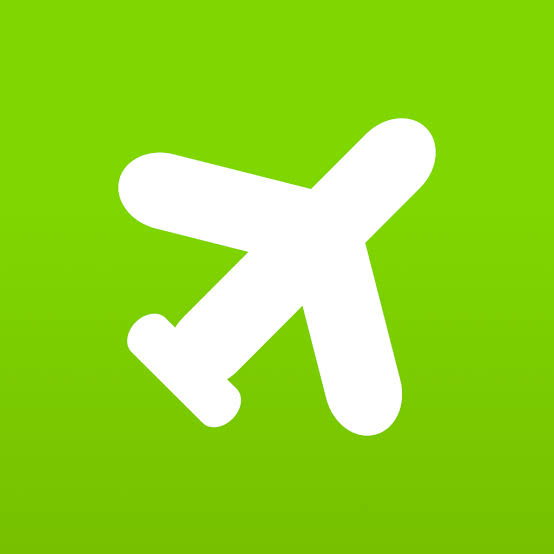 Book flights to Qatar now
Best fine dine restaurants in Qatar
Spice Market at W Hotel
View this post on Instagram
Chef Jean-Georges Vongerichten excites diners with the region's treasured flavors and a completely modern twist. The menu highlights the best authentic street food from around the region. Here you can try out some of the best sushi and sashimi followed by delicious plump king prawns, tempura fish and vegetables.
Average cost for two persons: QAR600 (approx.)
Hakkasan Doha at The St. Regis
View this post on Instagram
Hakkasan is a modern Chinese Cantonese restaurant offering exquisite dishes with a gorgeous outdoor seating area and an exclusive lounge. With a myriad of options for brunch and dinner, the restaurant promises a classy dining experience. The Peking duck, dim sums, Mongolian-style venison and mabo tofu are a must-try. To satiate your sweet tooth cravings, choose from various desserts available like hazelnut parfait, milk chocolate, sorbet, lemon pot, ice creams and coconut semifreddo.
Average cost for two persons: QAR700 (approx.)
Three Sixty at The Torch
View this post on Instagram
Situated on the 47th floor, this revolving restaurant is unlike any other and is located in the 300-meter-tall skyscraper – The Torch at Qatar's Aspire Zone. The Three Sixty restaurant in Doha will provide you with a sophisticated dining experience while also offering a panoramic view of the city. King prawns, squid, and lobster dishes are some of the tastiest seafood delicacies to tuck into. Apart from seafood, don't forget to try out the divine desserts like the red velvet cheesecake, warm chocolate cake, the signature um Ali and tiramisu.
Average cost for two persons: QAR650 (approx.)
IZU at Mandarin Oriental
View this post on Instagram
Chef Izu Ani has introduced a six-course menu inspired by his travels around Spain, France, England and the Middle East. Facing the famous Msheireb town square, IZU has the perfect selection of French delicacies, including the Croque monsieur and quiches.
Try out their punchy crab and prawn croquettes, slow-braised beef short ribs and the wagyu steak, and for desserts, you can head over to the gelato bar or try the Pain Perdu, Tarte Tatin, Chocolate mousse and other dainty treats.
BOHO Social
View this post on Instagram
Visit the BOHO Social for a multi-sensory culinary experience with dishes from the Americas, Asia, and Southern Europe. This cozy bohemian restaurant is perched above Katara Beach Club and provides diners with a story of different cultures and cuisines. The BOHO Social is the ultimate comfort food destination, from smoky beef tenderloin over spicy aji amarillo fettuccini to eggs benedict, burgers to pasta; this restaurant might bring back memories of a great place you once traveled to.
Average cost for two persons: QAR325 (approx.)
IDAM by Alain Ducasse
View this post on Instagram
To get a taste of some fantastic contemporary French Mediterranean cuisine with an Arabic twist, head over to IDAM. Located on the top floor of the Museum of Islamic Art, the restaurant has an elegant interior with a beautiful view of Doha's skyline. Indulge yourself in three separate lunch, afternoon tea, and dinner menus and try the most recommended dish – Alain Ducasse's Cookpot, which comprises seven lightly-spiced vegetables.
Are you keen on enhancing your culinary skills? In that case, you can attend the culinary master classes held here that are available for both children and adults, with a maximum of 6-8 people.
Average cost for two persons: QAR1200 (approx.)
Mykonos at InterContinental Doha
View this post on Instagram
Enjoy a taste of Greece at Qatar's best Mediterranean restaurant –  Mykonos, at InterContinental in Qatar. Savour the freshly prepared dishes: Greek salad, Vine leaves, Moussaka and cheese Saganaki to celebrate your evening as you bask in the relaxing atmosphere and have a unique dining experience. Meanwhile, the outdoor lounge is an ideal poolside location to ease up and soak in the hypnotic views of the Arabian Sea.
Average cost for two persons: QAR500 (approx.)
Best street food places in Qatar
Qatar also has a thriving street food scene featuring the most popular food trucks in town. Here are some fantastic street food places and local establishments you will surely want to try when you visit Qatar for the FIFA World Cup 2022:
Exit55
View this post on Instagram
Exit55 has brought the American street food experience to Qatar and serves the best American version of appetizers, chicken and beef burgers, onion rings, fries, desserts and drinks. Exit55 food trucks can be found at four locations: Khalifa International Stadium, Qatar Sports Club, Wakrah Sports club, and Duhail sports club.
Average cost for two persons: QAR105 (approx.)
Mashawi Al Arabi
View this post on Instagram
Shawarma is another popular street food in the Middle East and is made of boneless strips of chicken or beef grilled on a rotating skewer. Mashawi Al Arabi is a Turkish joint located in the Old Airport area in Qatar and is a regular spot for shawarma lovers. Here you can find the best quality ingredients and a variety of shawarmas.
Average cost for two persons: QAR60 (approx.)
Baker St.
View this post on Instagram
If you love desserts, this food truck is a must-visit. Baker St. at the Aspire Zone in Qatar serves some of the best Cream Caramel, Lava Cup, Hot Chocolate and Flat White. If you're interested in something healthier, you can try out their Granola Bowls and Blueberry Protein Shakes. They also serve a variety of other dishes as well as Italian and European cuisines.
Abo Shariha
View this post on Instagram
Visit the Souq Waqif in Qatar and try out some of the best reasonably priced Arabic delicacies, namely, Falafel, Foul Mudammas and Hummus at Abo Shariha. Apart from shopping and a charming courtyard set-up, the Souq Waqif has some delicious and affordable eats, with restaurants and local establishments serving mouth-watering dishes.
Average cost for two persons: QAR60 (approx.)
XFire
View this post on Instagram
Indulge yourself in the Asian /Mongolian-inspired taste and food at XFire, located across Al Nasr, Lusail and Al Wakrah in Qatar. This place has a wide selection of noodles and the best-selling dishes include: Shrimp Dynamite, BBQ Chicken Wings, Build Your Own X Fire and Mongolian Chicken. Stop by the XFire truck and take your pick from the X Fire Specials available on the menu.
Average cost for two persons: QAR60 (approx.)
[Total:

371

Average:

4.5

]