This article is reviewed regularly (on a monthly basis) by Wego's editorial team to ensure that the content is up to date & accurate.
Are the modern skyscrapers and family-friendly tourist hubs what attract millions of visitors from round the world to the UAE? Sure. But if you think that's all the Emirates have to offer, you are missing out on getting pampered at one of the high-end wellness centres here.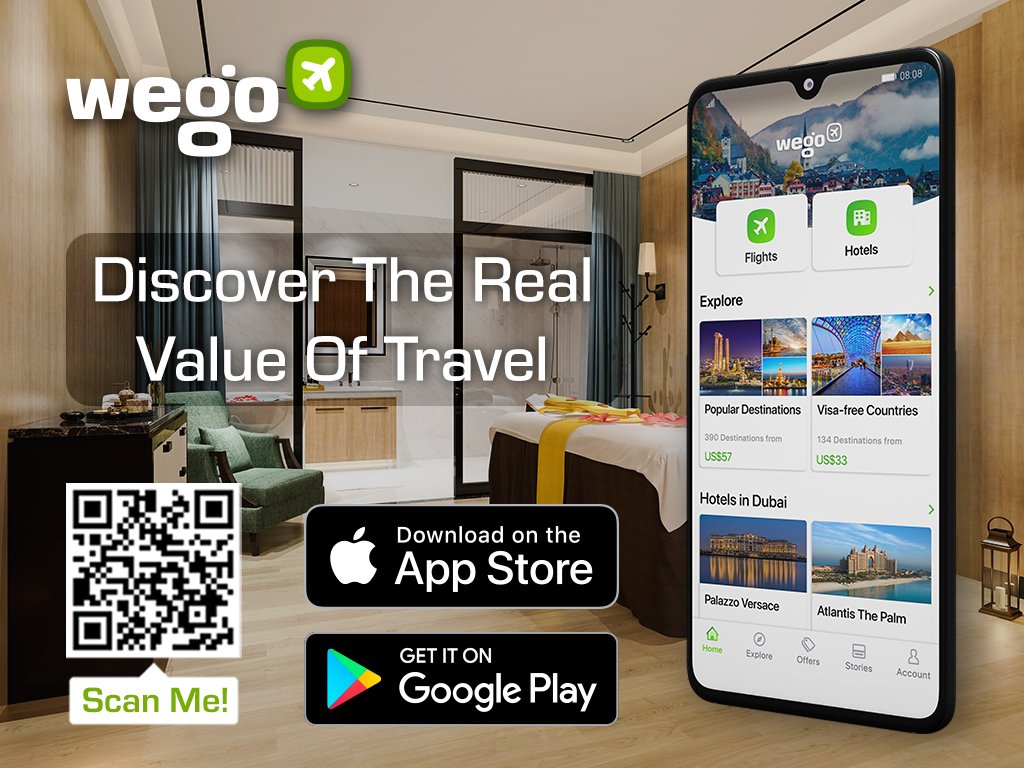 A good massage is a great way to enjoy your 'me time' whilst de-stressing yourself from the usual rut of life. Besides having cosmetic benefits, spa treatments relieve you of your joint and muscle aches, improve blood circulation, and even help you burn a few calories. Moreover, they are said to give you deeper sleep and release heaps of serotonin, the happiness hormone.
Here's a list of where you can invigorate your body in the most opulent surroundings.
Dubai
Anantara Spa
Located amidst the opulence of the Palm, Anantara is arguably one the most well-equipped spas in the country.
With a staggering total of 24 rooms, it offers an extensive variety of treatments to its guests, including dedicated holistic cocoon and Ayurveda rooms. There are also special facilities for couples, who can enjoy saunas, solo pool baths, and whirlpools with Microsilk technology, all in the privacy of their own suites. Wet facilities include aroma steam room, crystal and gemstone steam room, liquid sound pool, Kneipp walk, salt inhalation room and an ice grotto.
Amara Spa Park
Dwelling inside the calm of Hyatt's private courtyards, Amara offers luxurious massages, rejuvenating facials, and exclusive rituals.
Its packages range from quick 15-minute facials to head-to-toe 180-minute treatments. It also indulge customers with signature massages and scrubs using their proprietary Amara oil.
Talise Spa
Set in the tranquil and welcoming surroundings of Jumeirah, Talise strives to provide nourishment for your mind, body and soul. With its interiors as pretty as a picture, this one is going to be a treat for your sore eyes and camera lens.
Talise houses private treatment villas and couples' suites as well as ladies-only private facilities. It boasts everything from traditional Balinese massages to Aroma de-stress massages, based on highly-evolved concepts like Sodashi, Margy's Monte Carlo and the Organic Pharmacy. One of the best draws of Talise is its guided yoga and meditation classes, which extend beyond the usual Hatha yoga and Ashtanga yoga to Yin yoga, full moon yoga and sound meditations to give you a holistic experience.
Sofitel Spa
Sofitel is nestled in the in quieter suburbs of downtown Dubai, away from the din of the central city.
Apart from the cocoon and thalasso facial techniques, its traditional massages including Thai, Balinese and Swedish are also to look forward to. The hammam facilities offer Turkish ceremony as well as the less common Moroccan ceremony. Some of the most noteworthy items on its menu are slimming and firming ritual and the dead sea mud scrub.
Abu Dhabi
Emirates Palace Spa
The beauty of Emirates Palace Spa at the Mandarin Oriental evokes details of traditional Moroccan hammam in its design. This 1500 sqm sanctuary is sure to make you feel a sense of balance and tranquility through its grand spa suites and premium spa products.
Some of the most extravagant treatments include the Day of Gold, 24-carat Gold Radiance Facial, Body Sculpting and the Royal Couples Hammam. The hammam rituals also include the Traditional Moroccan Hammam with a rich rose ghassoul and shea butter, the Imperial Hamman with an authentic black olive soap and the Palace Rose Hammam complete with their jacuzzi and ice cave. Palace also features a kids-special menu so you don't need to leave your kids at home for this one.
Remède Spa
The grandeur of The St. Regis is reflected in the interiors of the Remède Spa. Complete with champagne, truffles, and luxurious throws, this is truly an epitome of luxury.
The most popular treatments here include the Customised Massage, the Customised Facial, and the Elemis Biotec Firm-A-Lift. The spa also offers exciting packages like the St. Regis Splendour and the Remède Spa Sanctuary which combine other services, giving you a truly wholesome experience. This is one of the few places which has an entire section of its menu dedicated to men. From Men's Facial and Elemis Biotec Super-Charger for their skin to Muscle Ease Massage and Reviving Back Renewal, men too can pamper themselves here.
ELLE Spa
Perched on the 24th floor of Marriott Downtown, Elle is built on the concept of the five senses of sight, hearing, touch, smell, and taste.
The in-house experts help you relax through specially designed rooms, soothing aesthetics and soft music. There is wide range of facials, body massages, body wraps, scrubs and hand and feet treatments to choose from. You should also take a look at the combination packages if you want to indulge in more than one of their services.