This article is reviewed regularly by Wego's editorial team to ensure that the content is up to date & accurate.
Updated October 2023
Gujarat, one of India's popular tourism states, recently added another feather in its cap, with the Dhordo village in the Kutch district receiving the title of the "Best Tourism Village." This title was conferred by the United Nations World Tourism Organisation (UNWTO). Dhordo village is renowned for hosting the annual cultural festival, Rann Utsav. This title is also a testament to their efforts towards sustainable tourism. 
In this article, Wego explores the significance of this accolade and the factors that have contributed to Dhordo's remarkable achievement.
Best tourism village 2023
The UNWTO presents the "Best Tourism Village Award" to rural travel destinations with exceptional natural and cultural assets, a steadfast commitment to preserving local communities, and an unwavering dedication to innovation and sustainability across economic, social, and environmental domains. 
To earn a place on this prestigious list, villages are evaluated across nine critical areas, such as cultural and natural resources, promotion and conservation of cultural heritage, economic sustainability, social sustainability, environmental sustainability, and tourism development.
On October 19, 2023, the most recent compilation of top tourism villages was unveiled, featuring a total of 54 villages. Among them, Dhordo proudly shares this distinction with other outstanding villages worldwide, including Dongbaek in the Republic of Korea, Oku-Matsushima, Biei, Hakuba, and Shirakawa in Japan, as well as Siwa and Dahshour in Egypt. If you wish to explore the comprehensive list of the best tourism villages for 2023, kindly refer to the official UNWTO webpage.
Dhordo: The best tourism village in Gujarat, India
Dhordo is a picturesque village located in the Kutch district of Gujarat, a state in India, and it is nestled within the expansive Great Rann of Kutch. This village offers tourists from around the world a unique opportunity to immerse themselves in the local culture, set against the mesmerizing backdrop of the pristine white sands of the Rann of Kutch.
Due to its desert location, Dhordo faces environmental challenges that have made development a complex endeavor. Additionally, the village endured significant devastation during the 2001 Bhuj earthquake. Since then, Dhordo has been on a path of rejuvenation and growth, largely driven by tourism.
The resilient local community of Dhordo has played a pivotal role in this transformation, actively participating in the preservation of their rich culture, crafting traditional handicrafts, and providing warm hospitality to visitors. This collaborative effort ensures an authentic and enriching experience for tourists while bolstering the local economy. To support this endeavor, the state has initiated the Heritage Tourism Policy, which encourages the conservation of historical properties through public-private partnerships, as part of the broader Gujarat Tourism Policy.
Traveling to this exotic tourist destination is accessible via railways or roads from various parts of India. Although Bhuj airport is the nearest option for air travel, it has limited capacity and connectivity. For more extensive domestic and international flight options, travelers can opt for Ahmedabad, which hosts the nearest major airport.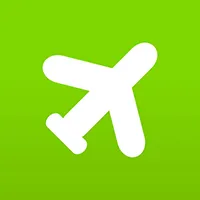 Book cheap flights to Ahmedabad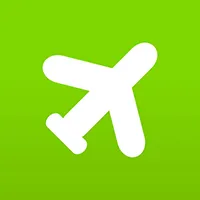 Book cheap flights to Bhuj
Rann Utsav: Dhordo's annual cultural extravaganza
Rann Utsav stands as one of India's most highly anticipated tourism events, a vibrant celebration that showcases the wonders of the White Desert and the rich cultural and artistic heritage of Kutch. This captivating festival's inception can be attributed to the visionary thinking of the Honorable Prime Minister, Shri Narendra Modi, who, at the time, served as the Chief Minister of Gujarat.
Rann Utsav has played a pivotal role in bolstering the local economy. The event contributed significantly in the fiscal year 2022-23, generating a staggering revenue of INR 468 crore from GST. The festival attracted over 98,000 Indian tourists and 7,400 international visitors, underscoring its status as a prominent tourism destination.
Looking ahead, in the period spanning 2023-24, Rann Utsav is scheduled to take place from 10 November 2023 to 25 February 2024. For those interested in experiencing this captivating event, you can explore Rann Utsav packages on its official website.
[Total:

117

Average:

4.7

]