This article is reviewed regularly by Wego's editorial team to ensure that the content is up to date & accurate.
Updated February 2023
Technology continues to revolutionise travel as we know it. Gone are the days of sifting through travel guides, making countless phone calls, and spending hours researching the best deals. Today, with just a few taps on our screens, we have the power to plan, book, and experience our travels like never before.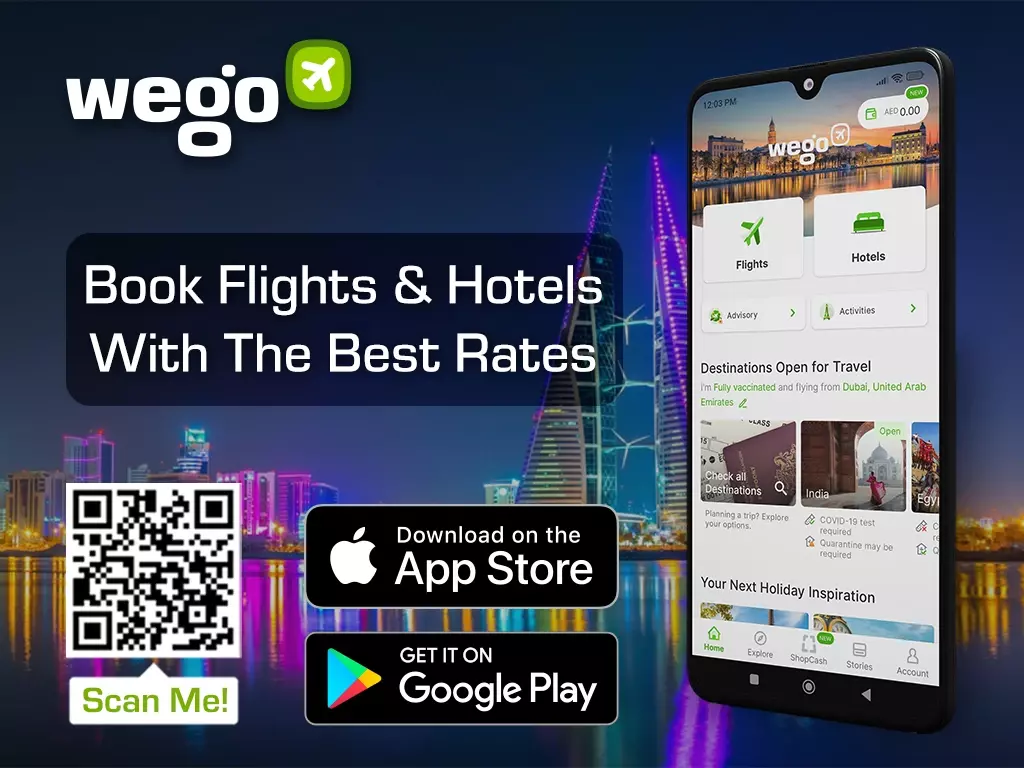 However, not all travel apps are created equally, and some of the more exceptional ones will definitely elevate your travel experience. For discerning travellers from the UAE looking to maximise the value of their travels, let's take a closer look at the Wego travel app, arguably the best flight booking app available in the Emirates. 
Why even use a travel app?
In a word, convenience. Search, compare and find the best deals all within a few clicks. With features like real-time flight updates, personalised recommendations, and money-saving deals, travel apps have transformed the way we travel, making it more convenient and enjoyable than ever.
One of the key benefits of travel apps is their ability to simplify the booking process. No more navigating multiple websites or making multiple phone calls to compare prices and find the best deals. With the Wego travel app, all the information you need is right here, in one place.
Book cheap flights on Wego
What makes a good travel app?
There are numerous travel apps out there, so what makes a travel app qualified enough to be worthy of our phone's storage space? While people have their own take on what makes a good travel app, generally speaking, a travel app is considered good if it allows the user to do a number of essential things relating to their travel needs.
Saves you time and money
All flight-booking apps worth their salt should be able to at least find and compare hundreds of airfares and hotel prices to your preferred destination in a matter of minutes. As opposed to doing your own research, a travel app does the legwork for you which will inevitably save you both time and money. In addition to helping you with the hotel booking process, you can also check out reviews and choose the place of accommodation that best suits your needs.
Choose from the best deals across the internet
Compare flight deals by scanning several hundred websites for your preferred travel date, giving you access to every flight deal according to your needs. Travel apps work by scanning several hundred websites, scanning flight and hotel deals, and enabling you to access flight and hotel booking options according to your individual interests and preferences. Whether you're looking for budget-friendly hotels, off-the-beaten-path experiences, or unique local dining options, travel apps have you covered.
Book from anywhere, anytime
The main advantage of mobile apps when compared to their desktop counterpart is the fact that they're, well, mobile. Modern travellers can easily plan their travel anytime from virtually anywhere. Those embarking on extended journeys necessitating on-the-go travel planning will most certainly find the features of a mobile travel app nothing short of indispensable.
What is the best travel app for UAE users?
There's no definitive answer to this question as travellers do base their priorities on different things.
But with that being said, other than having ticked all the boxes mentioned above, we're more than inclined to nominate our Wego travel app as one of the best travel apps for UAE users for a number of additional reasons as follows.
Book now, pay later
Booking your hotels right now and paying for them later sounds too good to be true, but that is exactly what Wego offers. With its new Tabby payment option, you can enjoy the flexibility of planning your trip without paying the fee immediately. Tabby is a new payment gateway incorporated into the Wego travel app, through which users can secure their hotel bookings on the app (available on both Android and iOS) and pay the fee later in instalments, with no interest, fees or hidden costs of any kind. 
Moreover, Tabby lets users split the payment via different channels, which is again, free of cost. The ease with which you can use Tabby is an added advantage, as you will be securely redirected to Tabby's website to complete your transaction once you have selected the hotel of your choice on the Wego travel app.
Plan trips and activities
Have a general idea of where to go but still need that extra nudge? We totally get it. Inspiration can be hard to come by at times. That's where our Activities section comes in handy.
After catering to your flight and hotel needs, ideally, you would start planning the rest of your trip and revel in the full experience of your travels. And with Wego, you can uncover the unparalleled gems of your destination city – be it must-see tourist hotspots or expertly curated sightseeing tours for the best price.
Head over to the Activities page to choose across various services, such as booking entry tickets to popular tourist attractions, finding airport transfers or enrolling as part of guided sightseeing tours. With the abundance of activities being offered, you're bound to find something that tickles your fancy.
Find destinations open for travel
Figuring out where you can actually travel from the UAE, given the current COVID-19 situation is a breeze thanks to the Wego app's Destinations Open for Travel feature. Simply set your city of departure and your vaccination status, and the app will automatically sort out destinations where you can travel to without having to serve quarantine and/or testing.
Additionally, selecting a destination from the list will provide you with further information regarding price trends, flight deals, local prayer times, and other vital information to ensure a hassle-free trip.
Cast off your worries and install the Wego App for a smooth travel-planning experience!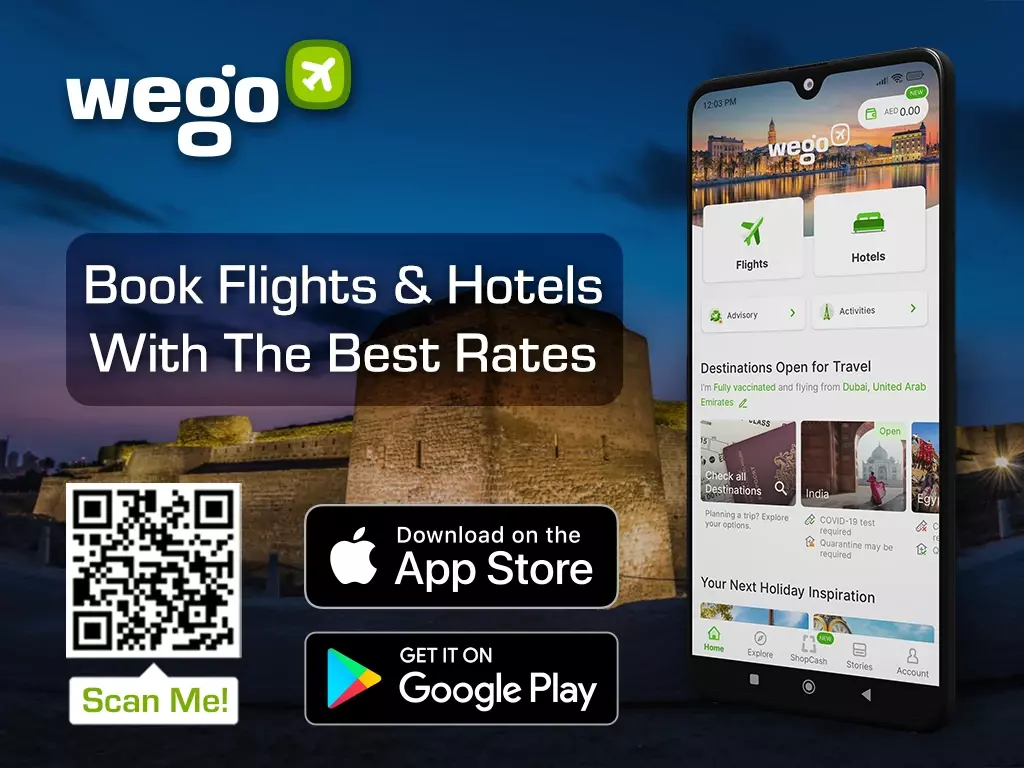 [Total:

253

Average:

4.6

]