The unprecedented onslaught of COVID-19 outbreak has rendered the traveling and tourism industry in a state of disarray. With borders closing and reopening seemingly on a daily basis, staying current amongst the relentless wave of uncertainty and confusion has proven to be quite a challenge.

For us travelers, nothing is more important than being up to date in a post-pandemic world as it's pretty much intertwined into our travel plans.
Consequently, the demand of having the latest travel-related news delivered in a timely manner is at an all-time high; since the whole world is practically completely reliant on digital sources for their daily news fix, we've decided to incorporate our very own Travel News feature into our Wego app.

Most relevant news delivered in a timely manner
Wego Travel News is in its core a news aggregation feature. However, it differs from other news apps in a sense that we've designed the feature to place a good deal of emphasis on traveling and the tourism industry as a whole.
That way, you'll always be able to keep an eye out for the latest traveling-related updates and developments.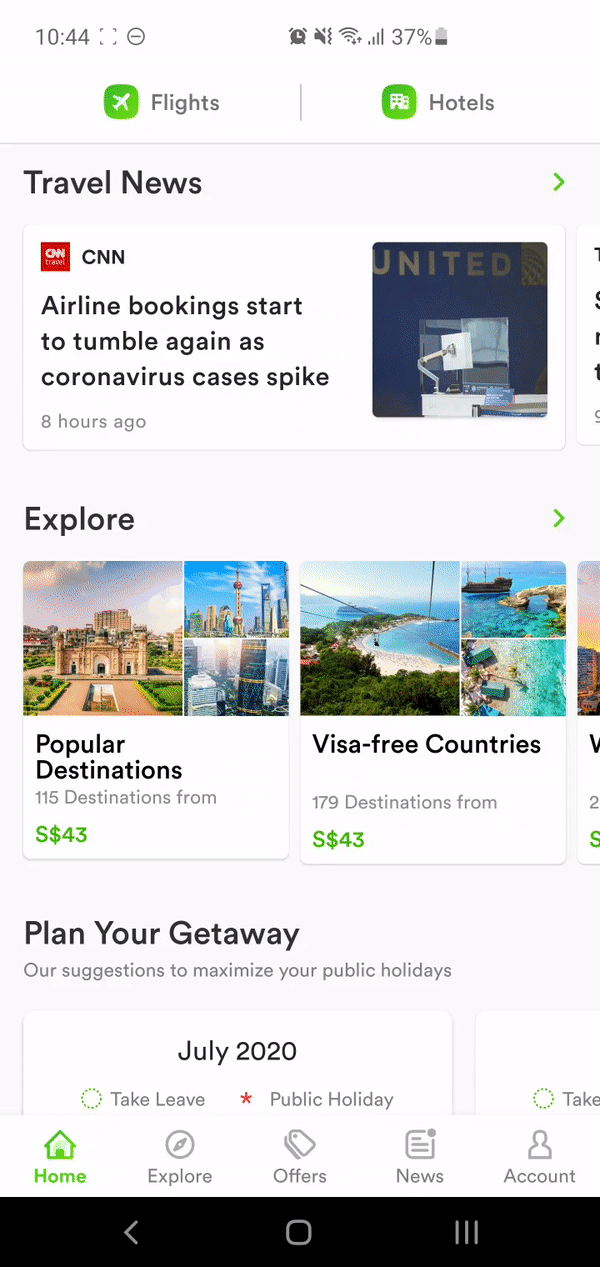 Wego Travel News also eliminates the need for you to go through news outlets individually since the feature provides access to various digital publications on a single platform.
You'll find news and publications ranging from renowned outlets such as CNN, The New York Times to blogs in the travel niche such as The Points Guy and the likes. It's definitely a handy feature to have if you like to read multiple sources.
Search for topics of your interest
The news feed is regularly updated, up to several times in a single day. But we get that sometimes you just want to find out about one particular destination you're interested in or that one topic you're most interested in.
With a robust search feature, you'll effortlessly be able to zoom in on particular topics of interest as well as receiving notifications on breaking news or headlines.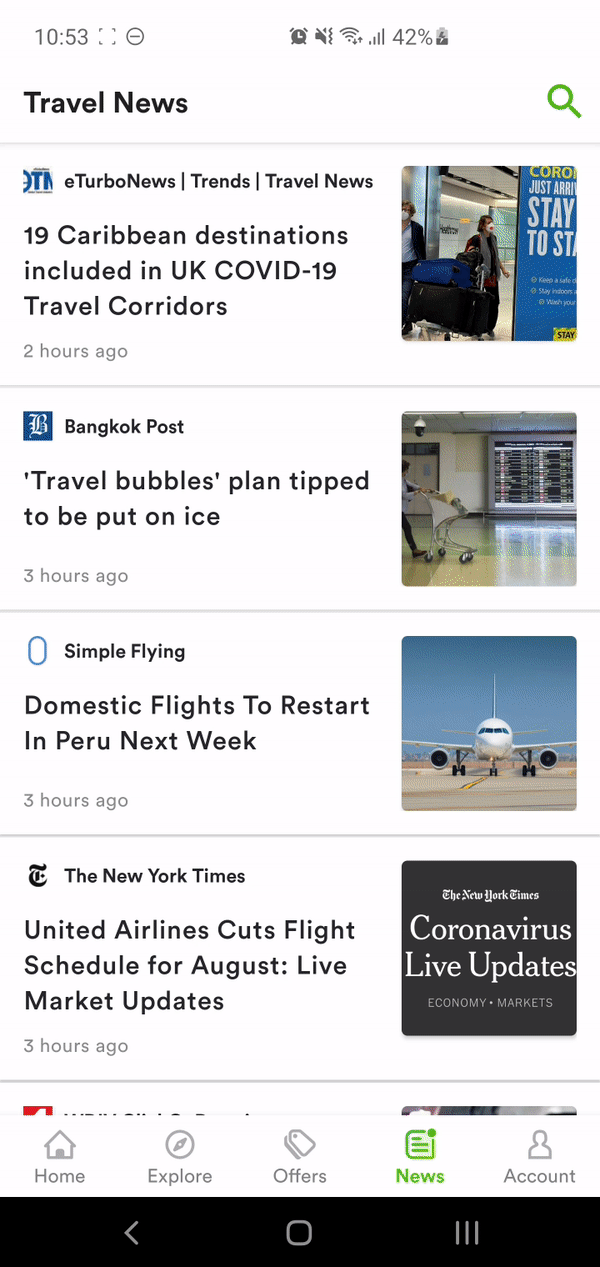 Curated newsfeed in a clutter-free presentation
Wego Travel News aims to provide only the most relevant pieces of news for its users. It does so by employing an algorithm to analyze and categorize trending topics and correlating them to your reading history and search queries.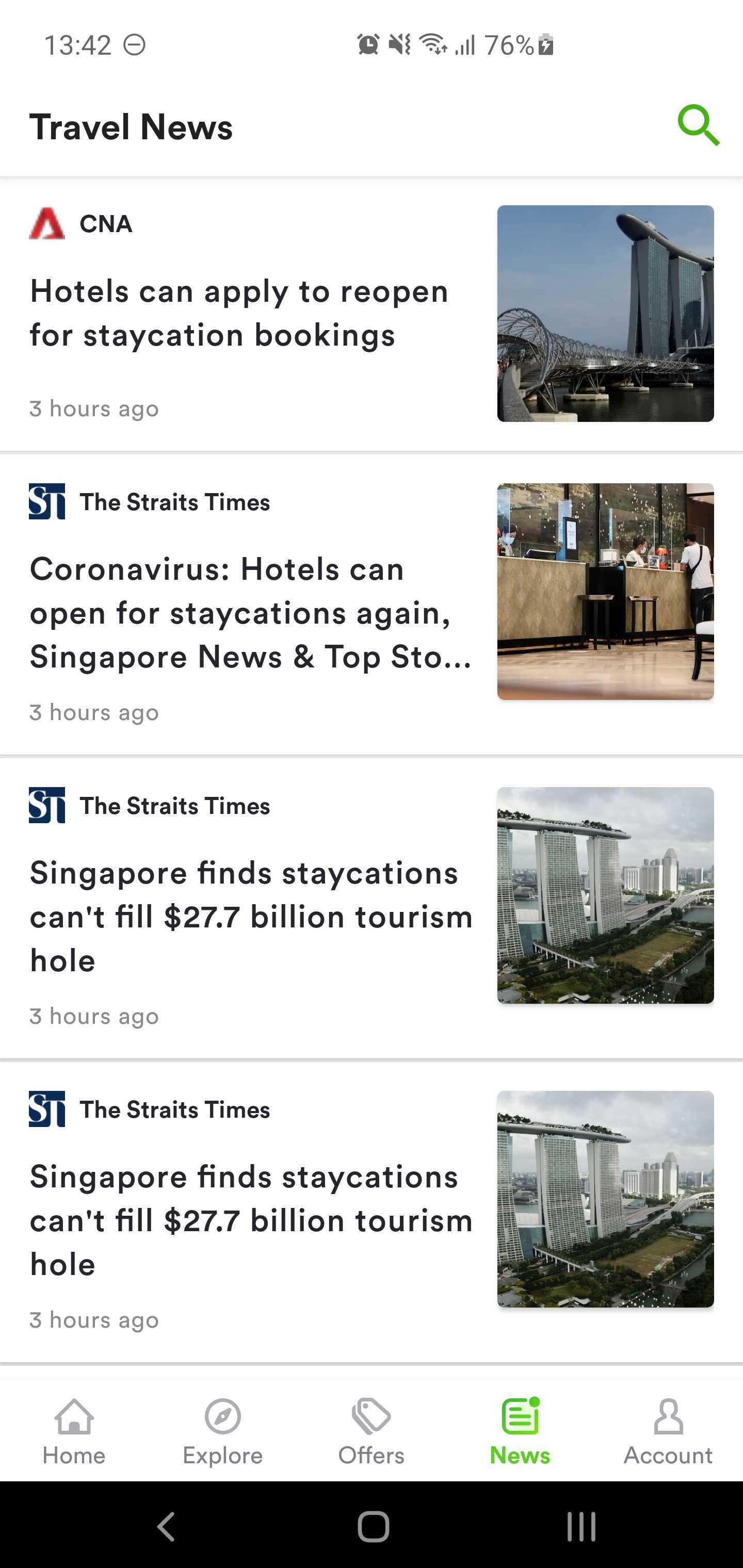 The end product materializes in a curated newsfeed intuitively displayed on an elegant, frill-less and ad-free user interface. The algorithm also allows Wego Travel News to scour the web and unearth fresh content that you will actually look forward to reading.