Have to thank @Aerohaveno for the heads up, but his Tweet about the #travelfail hashtag on Twitter being 'quite entertaining', saw us pouring through the litany of tagged travel disasters and hilarious Tweets. Needless to say we were also very amused. While we don't condone finding humour in someone else's misfortune, it's hard not to work up a bit of a chuckle after reading these Tweets. Of course the reason for that is because we've all probably experienced some if not all of these #travelfails!
But for many #travelfails, there are also #travelwins. Call it yin and yang if you like. Seems we're all not so different when it comes to what really matters to us when we travel. Upgrades are a big win naturally, the ability to fit everything into your carry-on luggage. It's the little things like complimentary chocolates from the hotel, or being seated next to a really hot guy on the plane. But in the end, some are just really funny. We look at both.
First up, some of our favourite #travelfail Tweets: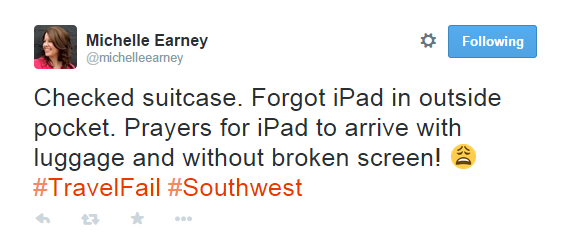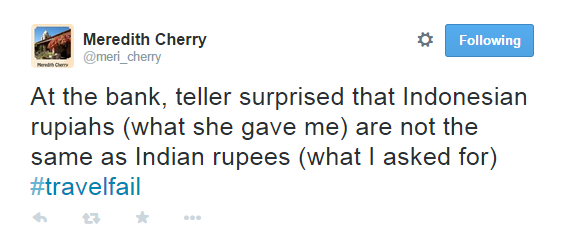 And on the other side, some great #travelwin Tweets:

Got a favourite #travelfail or #travelwin? Share it with us, and may all your journeys begin and end with a win!