This article is reviewed regularly by Wego's editorial team to ensure that the content is up to date & accurate. 
Updated August 2023
Being a responsible driver involves fulfilling certain obligations, such as upholding a spotless driving record. In the United Arab Emirates, black points play a crucial role in road regulations. These points indicate traffic infractions and can affect your driving privileges. It is essential to stay updated on your black point status for the sake of responsible driving practices.
In this article, Wego will explore the process of checking your black points, providing you with a clear understanding of how to monitor and manage your driving record effectively.
Black points check Dubai
The Black Point System is a crucial part of the UAE's approach to road safety. It serves as a way to monitor and enforce traffic rules. When drivers commit violations, such as speeding or running a red light, they accumulate black points. These points reflect the severity of the offense – the worse the violation, the more points you receive. The system acts as a scale of accountability.
Accumulating numerous black points can have significant repercussions. It might lead to driving restrictions and increased car insurance costs. Additional fines and penalties from authorities could also apply. It's important to remember that black points are not rewards; they're penalties designed to discourage reckless driving.
To stay informed about your black points, there are various methods available. Traffic authorities employ cameras to monitor traffic violations in real time. Within 48 hours of an offense, the corresponding black points are added to your account, and you'll receive an SMS notification. Moreover, you can easily keep track of how many black points you have at any time.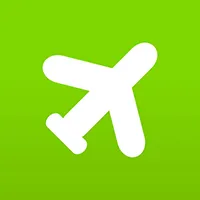 Book cheap flights with Wego
Black points check through EVG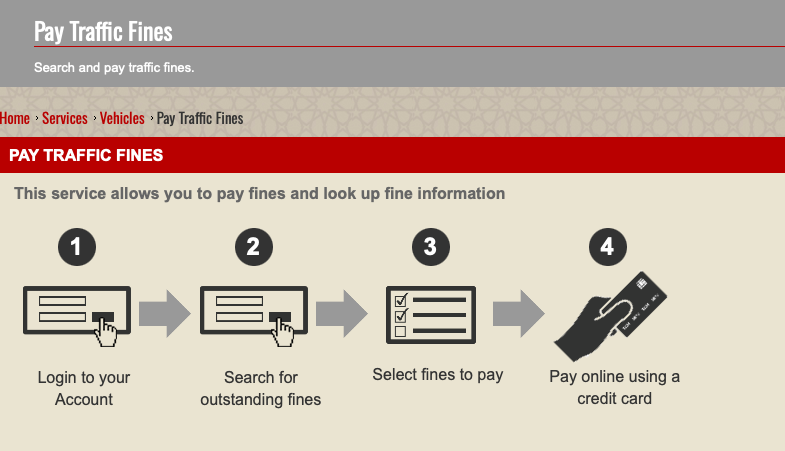 You can easily access the official Emirates Gates (EVG) website anywhere in the UAE. It doesn't matter which Emirate your vehicle is registered in; this website offers details about your black points and fines:
You can then select fines to pay and pay online using a credit card.
Black points of traffic violations
A list of black points attributed to different offenses is conveniently accessible through the Dubai Police Website. This comprehensive online resource presents the catalog of traffic violations and provides crucial details, including the Fine Amount, Black Points assigned, and Vehicle Confiscation Period for each violation.
How long do black points stay on your license?
In terms of the duration for which black points remain on your license, they are effective for one year. It's essential to be cautious and ensure that the cumulative black points within a single year do not exceed 24 at any given instance. If the total number of black points crosses this threshold, your license will be subject to suspension.
The suspension period of the license ranges from three to six months. If your total black points surpass 24 for the third time, your driver's license will be suspended for an entire year. Moreover, following each suspension, it's required for the driver to complete a driving course and undergo a driving test once again.
[Total:

166

Average:

4.7

]