Wouldn't you love an old plane to play with? Hawai Adda is a dream come true for local entrepreneur Parampreet Singh Luthra, who has taken an old Air India aircraft and created a flash, winged restaurant.
I'm told that folks in Ludhiana, which is in Punjab, are renowned for their opulence. A local wedding is replete with a great deal of dancing and merriment that can last long into the night, so creating a posh dining experience on board a plane is not an over the top idea.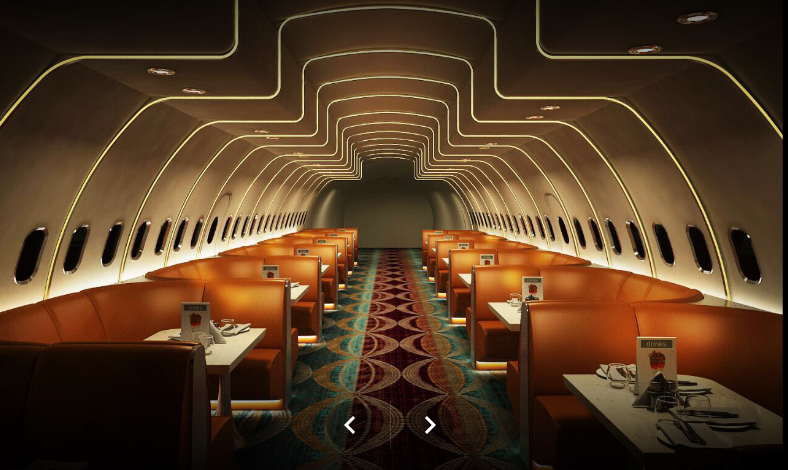 Opening for business in December, the upmarket vegan restaurant took a year to complete. Luthra was determined to retain the most authentic aircraft experience as possible, without climbing to 35,000 feet and with a considerable improvement on the level of dining.
As a consequence it took local government a little longer to grant regulatory approvals as officials didn't quite know how to complete an adequate assessment of a grounded plane.
However the idea is taking off!
The entrepreneur behind the idea was inspired by the famed Maharajas' Express, considered one of the most expensive luxury trains in the world, which hosts renowned fine dining in two of its cars.
So he just replaced the 'train', with a 'plane'.
The Airbus A320 is home to a 72-seat vegan restaurant, a cafe, bakery and a kitty hall that holds 40. A kitty hall hosts a social gathering of local women who come together to talk and play games, and is popular all over India.
You can find Hawai Adda at the Verka Milk Bar premises on Ferozepur Road, and more information on their Facebook page.