The "place of the dawning sun," set on a cliff that gazes out into the azure blue Caribbean coastline, is safely hemmed in by fortified walls as it ponders on sanguine hopes and its concerted effort of preserving its magic.
A spiritual oasis and a bohemian beach escape adored by backpackers, hedonistic Instagram hippies, passionate vegans, and celebrities alike that is Tulum, a walled city in the Mexican state of Quintana Roo.
Frankly, this town needs no introduction. If it does, then think of well preserved Mayan ruins set against a backdrop of lush verdant jungle, embroidered with countless cenotes and eco cabanas.
Tulum is also home to the most extensive underwater cave system in the world, Sac Actun, a "white cave system," which is an impressive 353 kilometers long.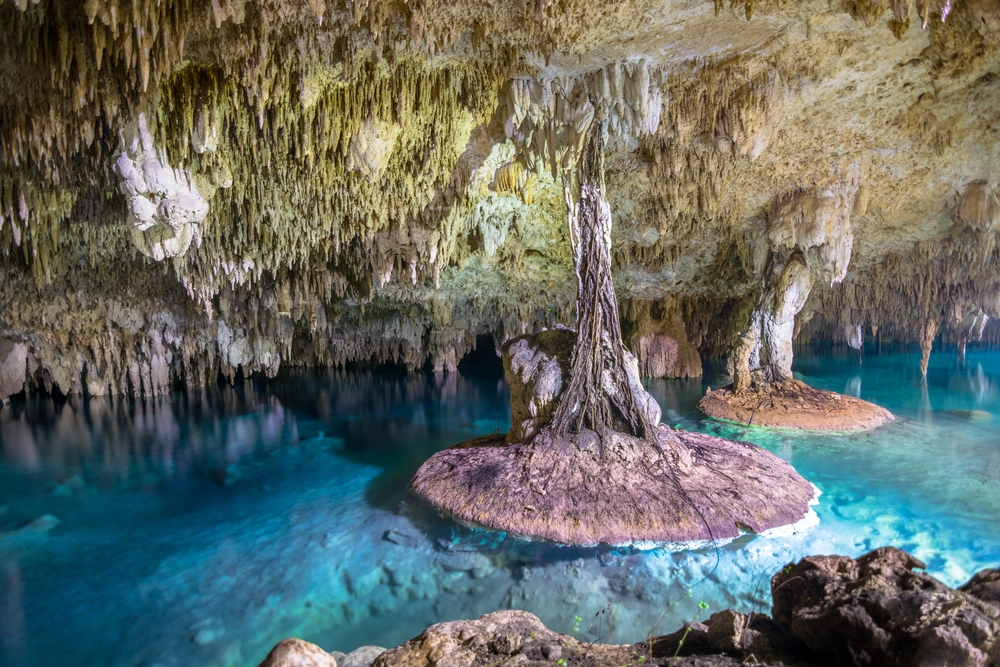 Town and Beach
Tulum is divided up into Tulum town (pueblo) and Tulum beach (playa). Pueblo offers a more rustic and authentic Mexican atmosphere, food, and shops seeking Caribbean beach wears.
In town is where most of the shopping gets done! There are many charming shops and food joints for a more authentic Mexican experience.
Fashion is also culturally and environmentally conscientious, with most vendors using organic textiles or materials sourced only from the indigenous population as a way of giving back to the community.
Playa, the beach, is laden with exquisite beach villa and eco-resorts—there is no electricity, which encourages you to go off the grid—that blend in seamlessly with nature, with an idyllic powdered beach for meditation or beach bumming.
By night it unveils a thriving party scene, with choices of joining the full moon beach parties at the Papaya Playa Project or just sipping mezcal (a popular Mexican spirit) at Gitano.
Yoga and Retreats
Almost like a pilgrimage of sorts, yoga spas, classes and retreats have flourished, and many find their way to this last Mayan city to meditate and deepen their spirituality.
Yoga Shala Tulum is a good start for a novice to an expert. With the broadest range of disciplines, it is easy to find one that fits any preferences. Be Tulum offers water cleansing and healing ceremonies on top of meditative yoga classes.
Most hotels have daily classes with some organizing yoga retreats, although it does come with quite a hefty price tag, which most find worthwhile because of their therapeutic benefits.
Many of the Mayan Gods reflect nature, much like Yoga poses have a connection with the natural world. It is no wonder yoga has found a perfect spot in Tulum.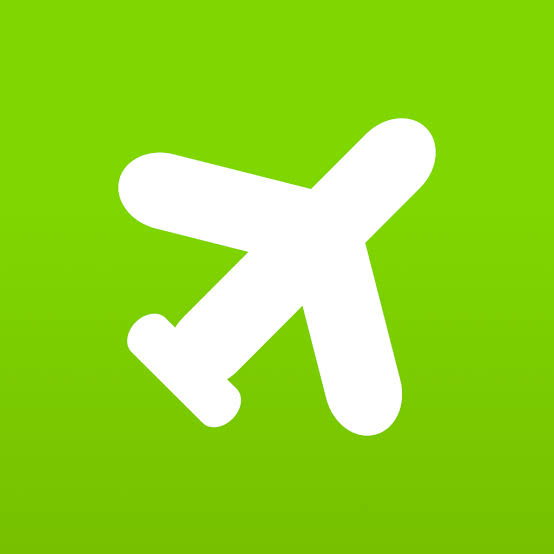 Cheap accommodations in Tulum
Mayan Ruins
Evidence of the Maya's ancient intelligence and artistic brilliance can be found at Coba, an archaeological site where you can find Nohoch Mul, the highest pyramid in the Yucatan Peninsula.
Its remote location (45 minutes from Tulum) allows it much serenity compared to the other popular sites like the Tulum ruins and Chichen Itza.
The area is significantly vast, and exploring Coba can take half or a full day as you ride on the 16 stone pathways open to the public, with more and more treasure to discover along the way.
About an hour's drive away from Coba ruin is the Muyil archaeological area which is of smaller scale, not crowded and children friendly. There is a watchtower that you can climb for an unprecedented view! From this site, there are boat trips that take you out for a tranquil lagoon tour.
Cenotes
Swimming in one of the hundreds of breathtakingly unique cenotes found in Tulum is quite an unforgettable experience. A cenote is a sinkhole that is formed by the collapse of limestone bedrock. This exposes a water cavern, some of which are sacred to the Mayans.
Some of these cenotes are like portals to another world underwater. Cenote El Pit is a stalactite cave with a narrow oval opening that allows streaks of sunlight to pierce right through its deep clear blue waters. There is a cloudy layer where freshwater meets saltwater that suspends about 27 meters deep called Halocline.
This natural underwater occurrence looks like an eerie portal to another realm and makes for amazing underwater photography.
Cenote Calavera is easily one of the most Instagrammed swim holes in the Yucatan. It is close to Tulum, on the road to Coba and easy to reach by self-drive.
Despite its ominous reference as the Temple of Doom, this cenote is made for cliff jumping with three openings from which you can take the plunge.
These places can get pretty crowded despite how tranquil it appears on social media, then again, there are countless to choose from like Cenote Carwash, Cenote Dos Ojos, and Cenote Suytun, just to name a few.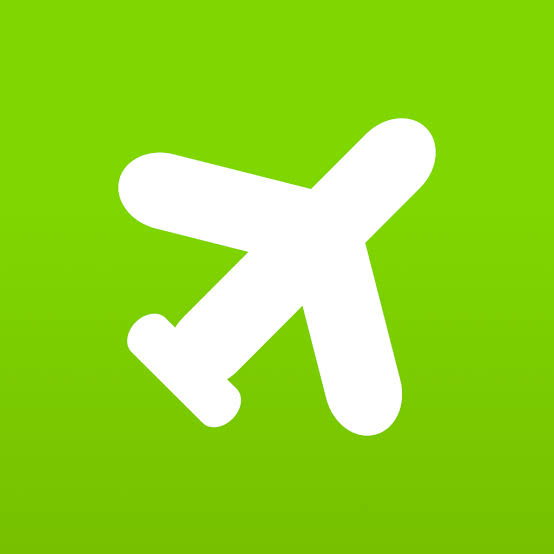 Find cheap flights to Cancun
Mexican food
Tulum is also known for its chalk-white sandy beaches and turquoise water, to the delight of beach hummers, but the food scene here is sexy and inventive.
For a raw and rustic experience, head down to Casa Jaguar for a fantastic menu and drinks. For tacos and vegan food, enjoy the open-air setting at Charly's Vegan Tacos.
Meanwhile, Raw Love is the most photographed restaurant that may even be the healthiest on the island, located within Ahau Hotel. You get to swing in a hammock while knocking back healthy dishes.
There are so many restaurants for all sorts of palettes. For a caffeine addict like me, a must-visit for a proper fix would be Matcha Mama for a good cup of cold brew, and for cocktails, Gitano has the coolest mixes and parties!
Although much precaution is advised when traveling to Mexico, Tulum is safe for tourists. Just a word of advice to only stick to bottled water, including for brushing of teeth, and to best refrain from cut fruits.
Cash is king, and if that runs out, withdraw only at the airport or machines at the banks, not those by the beaches.
Sian Ka'an Biosphere Reserve
Sian Ka'an is a UNESCO World Heritage not to be missed out. There is the option of doing a tour or a do-it-yourself trip, either ways it is a trip that must be taken to appreciate the effort Tulum is making in conserving and protecting their most precious treasure: Nature.
Drone photography and swimming are restricted in some designated areas to protect the wildlife.
Witnessing animals in their most natural environment, dolphins interacting, sea turtle breaking up to the surface, crocodiles meandering the mangroves, snorkeling with parrot fish, lion fish and barracuda make for an incredible experience.
A boat tour will bestow you a chance to snorkel in the Mesoamerican Barrier Reef, the second largest barrier reef in the world, and admire its biodiversity.
This appeal of this town is in its laid back yet funky vibes. Growth in tourism has been rapid, resulting in adverse effects on the environment, but there are efforts made to curb them. Many eco-friendly establishments put in place practices like no electricity and air conditioning in the day, and WiFi is almost non-existent.
Everyone has a part to play and that could mean that little effort to only use biodegradable sunscreen or none at all and to wait at least 30 minutes after applying sunscreen to enter the waters to protect the fragility of the cenote and the animals in the ocean.
Tulum is a precious place, with many willing to splurge to immerse in the magic of this place, as it encourages one to be more conscientious of preserving its beauty for another day and the next generation.