This article is reviewed regularly (on a monthly basis) by Wego's editorial team to ensure that the content is up to date & accurate.
Updated 13 January 2022
In India, which is currently facing the onset of the third wave of the pandemic, attention has now turned towards booster shots for the COVID-19 vaccine. As directed by the Union government, from 10 January 2022, India has begun giving booster doses of the COVID-19 vaccine to priority groups amid a surge in infections, primarily due to Omicron variant of COVID-19.
So which vaccines are available as booster doses? Who are eligible for the booster dose? How and where can I get the booster dose? Here's everything  you should know about the current booster vaccine drive in India.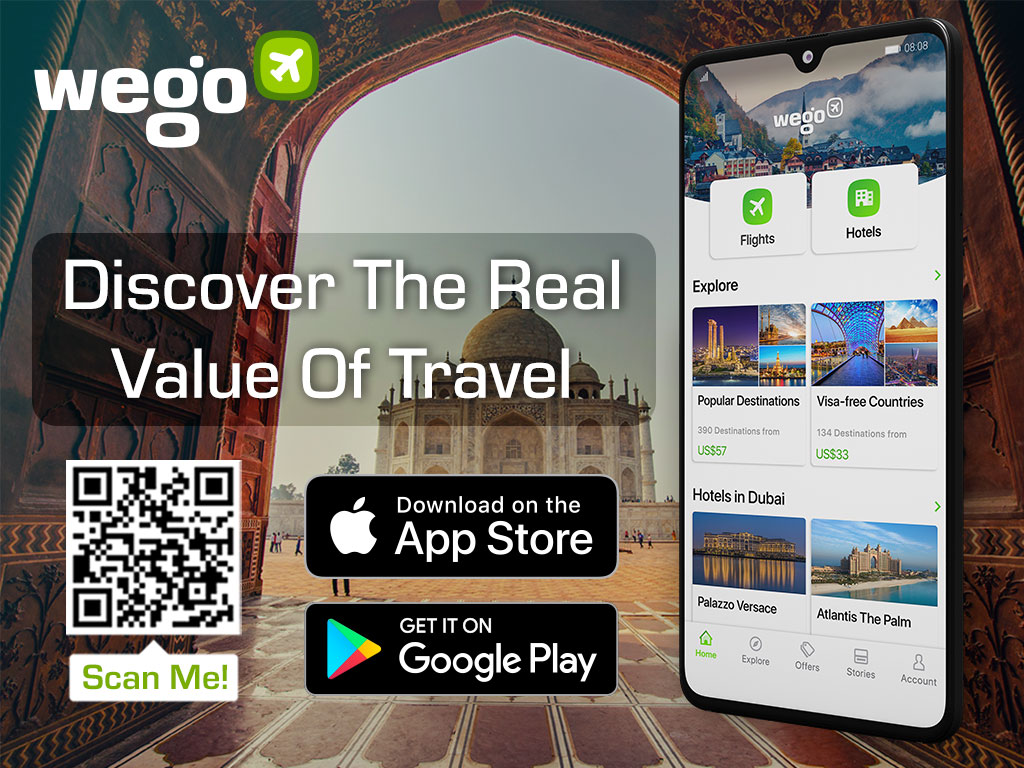 Booster dose campaign in India 
On 10 January 2022, India began rolling out booster doses to those susceptible to the virus. The booster shot, dubbed a "precaution dose" by Prime Minister Narendra Modi, will be the same vaccine that was given to a person for their first and second doses.
The Government announced that all eligible individuals will receive a homologous, the same vaccine as used in the primary vaccine as the third dose.
Which booster shots are available right now?
The government has begun rolling out booster shot, that is a third dose of the first two primarily administered COVID-19 vaccine. Covaxin and Covishield are the widely used vaccines in the country, with Covishield accounting for over 90% of the COVID-19 vaccines administered in the country so far.
Covaxin
The Covaxin booster dose shows promising results in its booster dose trials with more than 90% of all individuals boosted with Covaxin showed neutralising antibodies and trials have shown the Covaxin booster dose's capability to neutralize the coronavirus's highly contagious Omicron and Delta variants.
Covishield
While the official findings on the efficacy of Covishield is yet to be fully processed, new data from ongoing Covishield- Astazeneca/Oxford vaccine trials has shown that three doses give good protection against Omicron, as announced by Adar Poonawalla, the CEO of the Serum Institute of India (SII), the pharmaceutical company that produces Covishield.
This is encouraging news, as per Professor Sir Andrew J Pollard, chief investigator and director of the Oxford Vaccine Group, new data from ongoing Astazeneca/Oxford vaccine trials has shown that three doses give good protection against Omicron. https://t.co/kiXbbooFxc

— Adar Poonawalla (@adarpoonawalla) January 13, 2022
Other approved vaccines
The booster dose availability of those who have taken other approved vaccines in the country, such as Sputnik V, Moderna, Johnson & Johnson, Zydus Cadila, Covovax and Corbevax still remains uncertain.
"We will give a booster to only those who have got Covaxin or Covishield. There are no booster shots for Sputnik as of now" said Virender Ahlawat, the state immunisation officer in Haryana. "There are many frontline and healthcare workers who have taken Sputnik shots. We have written to the Centre about their concern but have not received any clarification yet. So, we have to wait and watch.
Booster dose eligibility
As of now, only health and frontline workers and citizens above 60 years of age who suffer from co-morbidities are eligible to receive the third or booster dose of the COVID-19 vaccine.
Since the government has not authorised mixing vaccines for the booster vaccination program, using a vaccine different from the one used for primary vaccination will not be allowed. This means those who have received Covishield as their first and second dose will receive Covishield as their third dose. Similarly, those who have received Covaxin in their first two doses will receive Covaxin in the third dose.
Booster dose registration
India's vaccine registration portal, the CoWin system, will send a reminder SMS to those eligible for availing of the precaution dose. There is no need for fresh registration on CoWin. Appointments can be booked on-site as well. Otherwise, walk-ins are also allowed at vaccination centers. 
If you had already registered with CoWin for the first two jabs, you needn't and shouldn't register yourself again, as that would take you back to the first dose again. You can access CoWin via three different portals:
By directly opening the website 

cowin.gov.in

By downloading the Arogya Setu app and accessing CoWin through the app
By downloading the UMANG app and accessing CoWin through the app
After accessing CoWin through any of the above-mentioned sites: 
Log in with the mobile number, which you have used for previous registration

After you have logged in, you will see your name and profile.

For those who are fully vaccinated and eligible for precaution dose, the system will show the slots for Precaution Dose in the Appointments Module.

Tap on the 'Precaution dose' tab and then choose appointments.

Choose the appointment based on your location, pin code and click on "Book appointment". 

The appointment should get confirmed and details can be downloaded from the app.
How much does the booster dose cost?
Vaccination of the already eligible priority groups is free of cost in government hospitals. While the official prices of booster doses in private hospitals has not been released yet, hospitals and other private vaccination centres charge Rs 1,410 for a single dose of Covaxin and Rs 780 for Covishield as of now.
Will Indians need a booster dose?
Although COVID-19 vaccination remains effective in preventing severe disease, different reports have suggested that vaccination becomes less effective over time, especially in people aged 60 years and above. With the emergence of the highly contagious Omicron variant of coronavirus, many fully vaccinated people are at risk of getting infected again.
It is highly recommended to administer booster shots to people with weak immunity, especially the elderly and those with low antibody levels. This increases the level of protection offered by the vaccine by increasing the antibodies with another shot of the COVID-19 vaccine.
Thus, while booster shots have not been made mandatory in India, it is generally advisable to get your booster doses if you are eligible for a better immune response against COVID-19. Furthermore, some countries are starting to require travellers to get booster shot as travel requirement.