This article is reviewed regularly (on a monthly basis) by Wego's editorial team to ensure that the content is up to date & accurate.
Reviewed 7 October 2021
Countries worldwide are facing an uphill struggle against COVID-19, fueled by the delta variant and vaccine hesitancy. In India, amidst fears that a third wave could hit soon, attention has now turned towards booster shots for the COVID-19 vaccine.
Here's what you should know about whether additional vaccine shots will be administered anytime soon in India.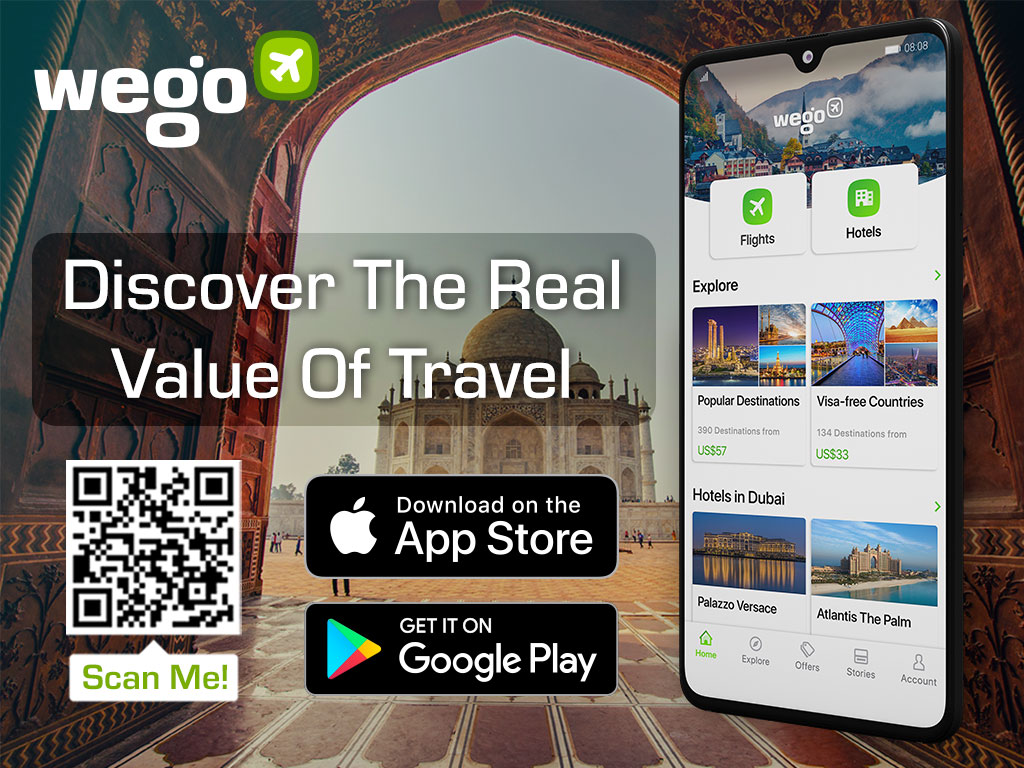 Vaccination efforts in India 
India opened vaccine shots for all adults in May. But the campaign faltered a few months later mainly due to vaccine shortage, vaccine hesitancy and misinformation. Fortunately, that started changing in mid-July and as of now, 650 million shots have been administered. 
Yet, only about 11 per cent of India's vast population is fully vaccinated. Half of all adults and about 35 percent of the total population have received at least one shot. This has left large swaths of people still susceptible to the virus. 
While India had expected to get 1.35 billion shots in the final five months of 2021 to resolve its supply constraints, the question of whether Indian vaccine makers can scale up production to meet India's needs still remains. 
Will Indians need a booster dose?
Many doctors and researchers across the country have said that booster doses may be required every year if new strains keep on emerging. All India Institute of Medical Sciences (AIIMS) Chief Dr Randeep Guleria earlier said that booster shots might be required for emerging variants. But before a booster dose, people should get their first two doses on priority. 
Experts suggest that, with vaccine protection dropping below 50% in 4 to 5 months, it is essential to have a booster 6 months — or, at the most, 8 months — after the second dose, India needs to begin booster vaccine doses immediately. First for doctors, nurses and all our frontline workers. Second, for the 60+ population and those with comorbidities. And finally, for those in the general population who have been fully vaccinated.
What has the government said so far about booster shots?
With several countries making giant leaps regarding the COVID-19 vaccine's booster dose, India is also closely watching the situation, said Niti Aayog (health) member, Dr VK Paul.
Joint secretary of the Union Health Minister Lav Agarwal had earlier said that the immediate challenge is to vaccinate priority groups at the earliest. "The immediate challenge is to vaccinate the priority age groups; to address vaccine hesitancy. A booster shot is more in a research state. Based on further research, if it comes to a state where booster shots need to be administered in the form of a programme, we will bring that to your notice," Lav Agarwal said.
Which booster shots may be on the horizon for India?
India has approved the following vaccines: Covaxin, Covishield, Sputnik V, Moderna, Johnson & Johnson and Zydus Cadila. As the country rallies to vaccinate its citizens, the decision surrounding booster shots have already risen, with some beginning manufacturing and others being proposed.
Read on to know more about the developments in the situation surrounding booster shots for four of India's approved vaccines, namely Covaxin, Covishield, Sputnik V, Moderna and J&J. 
Covaxin 
The efficacy of Covaxin against severe COVID-19 disease was 100%, but that against protecting from asymptomatic COVID-19 infection was 70%. The vaccine can induce antibodies that can neutralize even the UK strain and other heterologous strains.
In April, Bharat Biotech, the makers of India's Covaxin, got permission from the Drug Controller General of India to conduct trials for a third shot which will be administered as a booster shot. The final results are expected by November 2021, reports said. The booster shot might become a yearly thing to keep the immune system to the optimum level.
Covishield
The peer-reviewed results of the Phase-III trials of the Covishield show that it is up to 90% effective. The results also revealed that the vaccine was only 62% effective when participants were given two full doses, but its efficacy rose to 90% when a half dose followed by a full dose was administered. 
Serum Institute of India chairman Cyrus Poonawalla recently said that he had taken a booster shot of Covishield, and around 7,000-8,000 employees of Serum Institute have been given booster doses. However, World Health Organisation (WHO) indicated "no need" for a booster shot. "There is, currently, no evidence indicating a need for further doses once an individual has received two doses," stated the interim recommendations by WHO for the use of booster Covishield shots. 
Sputnik V 
Developed by the Gamaleya Center in Russia in April 2020, the Sputnik V vaccine has one among the highest vaccine efficacies of 95%. Russian health authorities launched the booster shot for Sputnik vaccines around the end of June 2021 for those who had been sick with COVID-19 or for those immunized more than six months ago.
The makers of Sputnik V have said that they will soon offer a booster shot to other vaccine manufacturers. This booster shot will be "adjusted to work against the Delta variant of the coronavirus", as the Gamaleya Center study submitted for publication that the SputnikV is more efficient against the Delta variant.
Moderna
The effectiveness of Moderna mRNA-1273 has been estimated at 94.5 percent based on the final research results of 151 cases and an average follow-up of more than two months.
Moderna has submitted an application to the US Food and Drug Administration to authorize a booster of its COVID vaccine after trial data showed a significant increase in antibodies against variants. The first two doses were 100 micrograms, while the booster was half that at 50 micrograms.
Johnson & Johnson
Johnson & Johnson announced that the vaccine was 66 percent effective in preventing symptomatic COVID-19 in a one-dose regimen. In addition, it was 85 percent effective in preventing severe COVID-19 and 100 percent effective in saving the life of any patient as soon as 28 days after vaccination.
J&J reported on August 25 that two clinical trials showed that a booster dose of its vaccine given 6 months after the initial dose generated a large increase in antibodies. The company intends to submit its data to the US  Food and Drug Administration for review.
Are booster shots available in India?
As of now, no. With the necessity for a booster shot on the horizon, a large percentage of the population needs to be fully vaccinated, as booster shots cannot be administered to partially vaccinated or unvaccinated individuals.
Addressing doubts surrounding whether a booster shot will be implemented in the country,  All India Institute of Medical Science (AIIMS) director Dr Randeep Guleria has said that "India does not have enough data right now on the need for a third COVID-19 vaccine shot, called a booster shot, to increase protection against the coronavirus but more information is likely to be available by early next year".
India can take a call on booster shot only after data indicates that the vaccine has reached a "waning point", he added.
This article will be updated as new developments unfold.