This article is reviewed regularly by Wego's editorial team to ensure that the content is up to date & accurate.
Updated 21 January 2021
After months of dormancy due to the raging pandemic, the travel industry is gearing up for a return to small normalcy with borders reopening, easing of quarantine requirements, and the creation of travel bubbles. Travellers around the world are now keen to find out if, when and where they can travel abroad. One country that's been on many travel wishlist is Austria. Can anyone travel to Austria now? What important things do travellers need to know if they are planning to fly to Austria?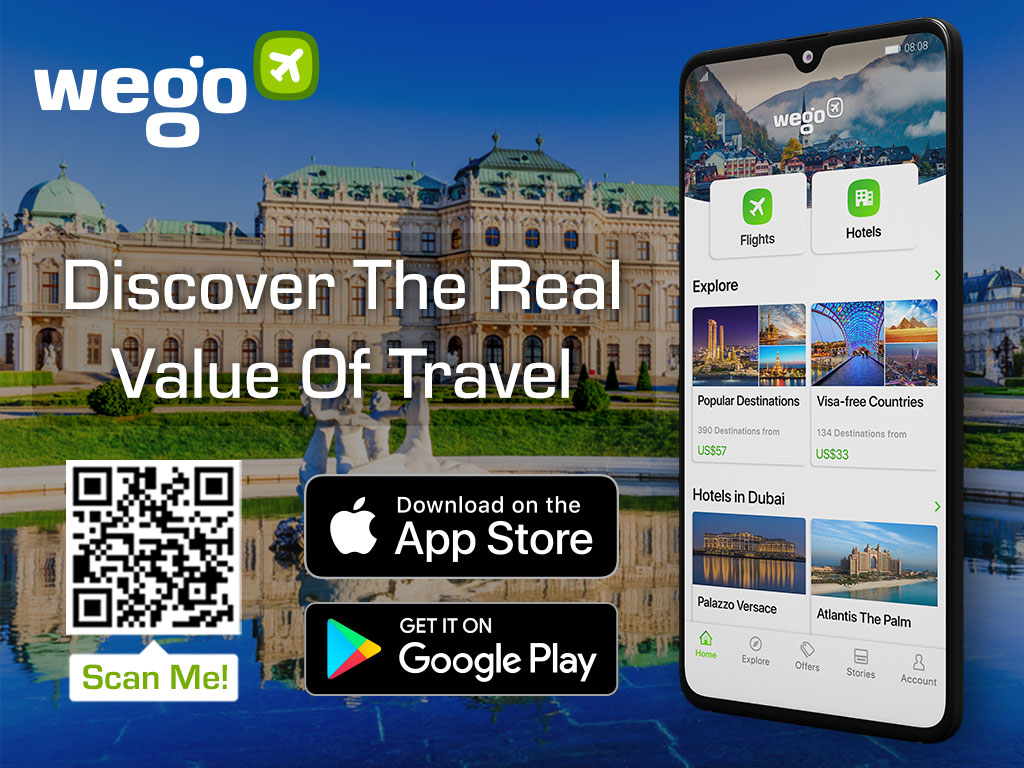 Who can travel to Austria?
Austria is in a phase of easing COVID-related travel restrictions and moving towards safe unlocking. Passengers from different countries are now allowed in.
Travellers from countries with stable COVID-19 situation
According to the Federal Ministry for Social Affairs, Health, Care and Consumer Protection of Austria, Austria has opened its borders for travellers from most of the countries with a stable COVID-19 situation namely, Australia, Belgium, Denmark, Germany, Estonia, Finland, France (with the exception of Île-de-France (Paris), Cote d 'Azur, Provence-Alpes), Greece, Ireland, Iceland, Italy, Japan, Canada, Latvia, Liechtenstein, Lithuania, Luxembourg, Malta, Monaco, New Zealand, Netherlands, Norway, Poland, Portugal (with the exception of Lisbon and Norte), Republic of Korea, San Marino, Sweden, Switzerland, Slovakia, Slovenia, Spain (Canary Islands only), Czech Republic (with the exception of Prague), Hungary, Uruguay and Vatican.
Travellers from certain countries may enter, with health certificate
For countries in which COVID-19 situation is not stable, entry to Austria is allowed with a health certificate. Such countries are Egypt, Albania, Andorra, Argentina, Bahrain, Bangladesh, Belarus, Bosnia and Herzegovina, Brazil, Bulgaria, Chile, Costa Rica, Ecuador, France (only Île-de-France (Paris), Cote d'Azur, Provence-Alpes), India, Indonesia, Iran, Israel, Kosovo, Croatia, Kuwait, Maldives, Mexico, Moldova, Montenegro, Nigeria, North Macedonia, Pakistan, Peru, Philippines, Portugal (Lisbon and Norte only), Romania, Russian Federation, Senegal, Serbia, Spain (with the exception of the Canary Islands), South Africa, Czech Republic (Prague only), Turkey, Ukraine, United States (USA) and the Hubei Province in China.
Do I need to quarantine if I travel to Austria?
When entering Austria a quarantine of 10 days after entry is obligatory, if you have stayed in a country not stated in the following list: 
Australia
Finland
Greenland
Japan
New Zealand
Norway
Singapore
South Korea
Vatican
Iceland
Every person who is travelling to Austria has to fill in a pre-travel clearance form. In order to collect the necessary information from people entering Austria from countries with an increased risk of infection, people entering Austria are obligated to submit key information, in order to facilitate contact tracing.
Are there flights to Austria now?
Several flights have been operating to and from Austria since the partial lifting of the travel ban. You can find flights to Austria on Wego. Note that social distancing and wearing masks at all times while in the common areas is mandatory by the Austrian government.