This‌ ‌article‌ ‌is‌ ‌reviewed‌ ‌regularly‌ ‌(on‌ ‌a‌ ‌monthly‌ ‌basis)‌ ‌by‌ ‌‌Wego‌'s‌ ‌editorial‌ ‌team‌ ‌to‌ ‌ensure‌ ‌that‌ ‌the‌ ‌content‌ ‌is‌ ‌up‌ ‌to‌ ‌date‌ ‌&‌ ‌accurate‌.
Updated 21 January 2021
After months of dormancy due to the raging pandemic, the travel industry is gearing up for a return to small normalcy with borders reopening, easing of quarantine requirements, and the creation of travel bubbles. Travellers around the world are now keen to find out if, when and where they can travel abroad.
One country that's been on many travel wishlist is Brazil. Can anyone travel to Brazil now? What important things do travellers need to know if they are planning to fly to Brazil?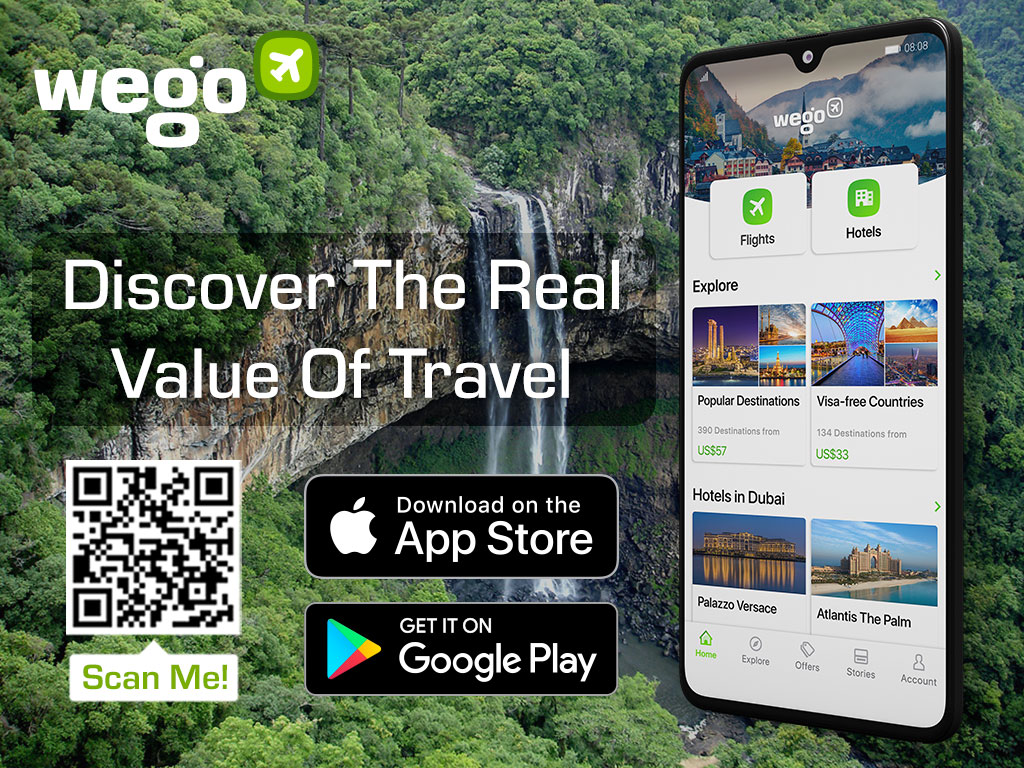 Who can travel to Brazil?
Brazil has reopened its borders to travellers from all countries as international flights are permitted into all the airports on Brazilian territory.
Foreign travellers require valid visas to travel to Brazil, unless they are citizens of country that allows visa-free travel to Brazil for up to 90 days.
All COVID-19 related travel restrictions have been lifted at the end of July. However, this applies only to the entry of foreign visitors by air for a short stay of up to 90 days. The government has maintained travel restrictions for foreigners arriving by land or sea.
These restrictions on travellers entering Brazil through land or sea do not apply to:
Brazilian citizens, born or naturalized
Permanent residents of Brazil
National Immigration Registry Card Holders (Registro Nacional Migratório – RNM)
Foreign professionals employed by a non-governmental aid organization recognized by the Brazilian government
Foreign officials accredited by the Brazilian government
Spouse, domestic partner, son or daughter, father or mother, or caregiver of a Brazilian citizen
Any person whose entrance into Brazil is deemed by the government to be in the public interest
Travellers in transit in one of the following categories:
Cargo delivery
Passengers required to disembark for aircraft refuelling or repairs
Flight crews
Do I need to quarantine if I travel to Brazil?
Brazil continues to be the only South American country and one of the few without restrictions on the entry of foreigners through airports at the federal level. There is currently no quarantine or testing document requirement.
However, to visit the Fernando de Noronha, an archipelago off the coast of Brazil, travellers would need to prove that they had tested positive for COVID-19 and have successfully recovered. The results of two types of test – PCR virus tests and IgG antibody tests – will be accepted if conducted at least 20 days before arrival. Other tourists are not allowed on the islands.
Are there flights to Brazil now?
Although Brazil is allowing travellers from all countries to visit, travellers would first need to check if reciprocity is also guaranteed to Brazilians by their country of origin. You can check Wego for a list of international flights to Brazil from your country.
You should also be updated with the travel restrictions your country will require when you return back from Brazil. For example, the United States has banned all foreign nationals who have been in Brazil for the last 14 days from entering the country (does not apply to U.S. citizens, legal permanent residents, most immediate family members of U.S. citizens and legal permanent residents).