This article is reviewed regularly (on a monthly basis) by Wego's editorial team to ensure that the content is up to date & accurate. 
Last updated 21 January 2021
After months of dormancy due to the raging pandemic, the travel industry is gearing up for a return to small normalcy with borders reopening, easing quarantine requirements, and creating travel bubbles. Travellers worldwide are now keen to find out if, when, and where they can travel abroad.
One country that's been on many travel wishlist is China. Can anyone travel to China now?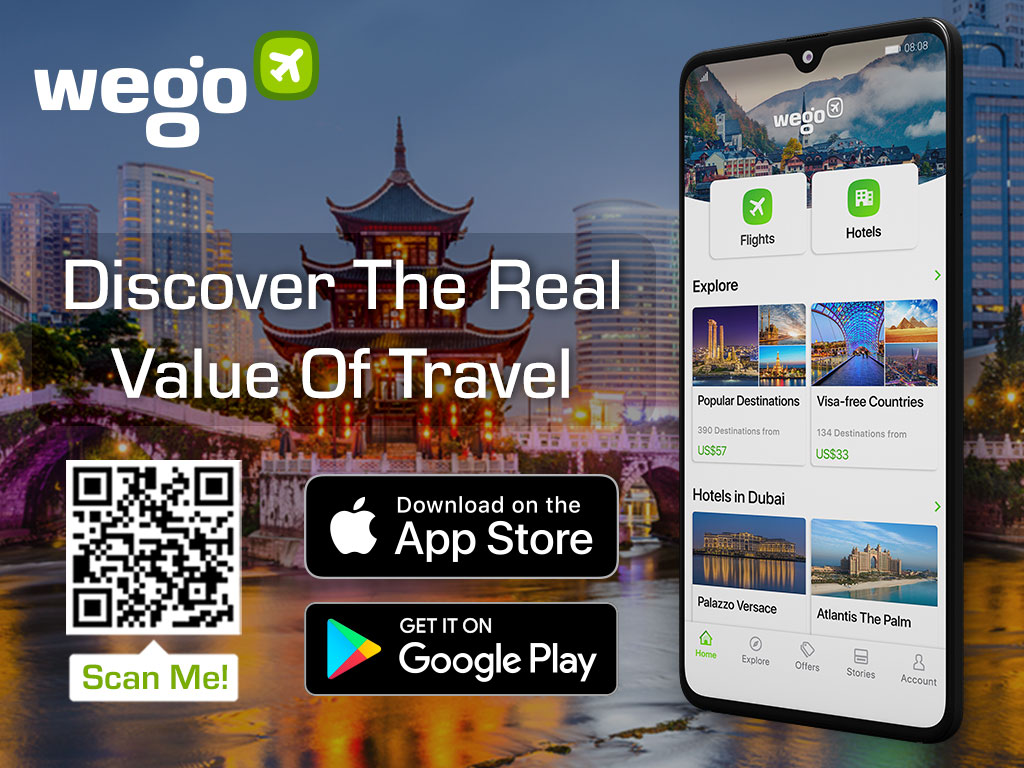 Who can travel to China?
Foreign nationals with permits coming from certain countries
As of September 28, 2020, the Chinese government stated that foreign nationals from certain countries who hold valid residence permits (including work permits and permit for a family reunion and personal matters) may now enter China without applying for new visas. If the permits have expired, the holders may apply for relevant visas by presenting the expired residence permits and relevant material to the Chinese embassies or consulates on the condition that the purpose of the holder's visit to China remains unchanged.
Foreign nationals with a visa issued after 28 March 2020 with the place of issue outside the Mainland of China. They must not arrive from Bangladesh, Belgium, France, India, Italy, Philippines, Russian Fed. and the United Kingdom;
– foreign nationals with a diplomatic, service, courtesy or C visa;
– foreign nationals with a visa issued after 3 November 2020.
The travellers are only allowed if they're under one of the following categories:
If they hold a valid "Foreigner's Residence Permit" issued for work or need to travel to China for family reunions or private matters;

If they hold an "Invitation Letter (PU/TE)" or "Verification Confirmation of Invitation" issued by a provincial authority for cultural, economic, scientific, sporting, technological, or trade purposes;

If they hold a "Notification Letter of Foreigners Work Permit" and an "Invitation Letter (PU/TE)" or a "Verification Confirmation of Invitation" for work in China;

If they are intending to visit an immediate family member (including parents, spouses, children, grandparents, or grandchildren) who is in a critical medical condition or to attend to funeral arrangements for the said person (documentation proving the relationship is required).

Spouses or children under 18 of a Chinese national, or who themselves hold a valid Chinese "Foreign Permanent Resident ID Card" and who intend to visit China for a family reunion;

Persons (including an accompanying spouse or children under the age of 18) intending to travel to China to care for their Chinese parents. Documentation proving the relationship is required;

Persons who qualify to apply for a

crew (C) visa

. You must make an appointment online with the nearest Chinese Visa Application Centre before submitting any application materials in person.
From June 8, 2020, Singaporean nationals travelling to one of the following six provinces or municipalities in China may qualify for special "fast lane" immigration clearance: Chongqing, Guangdong, Jiangsu, Shanghai, Tianjin, or Zhejiang.
To use the "fast lane," travellers must be sponsored by either a company or a government agency in China, which will apply on the traveller's behalf with local provincial or municipal authorities.
If approved, the traveller will receive an official invitation letter. Travellers must then apply for a visa from the Chinese embassy in Singapore and submit a health declaration to Chinese authorities.
No more than 48 hours before departure, "fast lane" travellers must undergo a polymerase chain reaction (PCR) test for COVID-19. Airlines will conduct pre-boarding checks to verify the traveller holds approval for "fast lane" clearance, a negative PCR test result, a return air ticket, and a valid visa.
Failure to produce these documents may result in a denial of permission to board the aircraft. Upon arrival, "fast lane" travellers will undergo an additional PCR test and a serology test at their own expense. Travellers must then remain in a location designated by the local provincial or municipal government while awaiting their test results.
Upon confirmation of a negative test result, the host company or government agency will ensure the traveller is transported between their designated accommodation and workplace for the duration of their stay.
"Fast lane" travellers are required to use the local "Health QR code" system for their stay in China. "Fast lane" travellers are not permitted to use public transportation while in China.
Korean nationals traveling to China for business purposes may qualify for particular "fast-track" immigration clearance provided they meet the following criteria:
They are sponsored by a Korean or Chinese firm in China that has successfully applied for permission to use the "fast-track" program;

They hold a letter of invitation from the sponsoring firm;

They were issued a valid visa by a Chinese embassy or consulate in Korea.
Students and job seekers, who hold a valid residence permit for China, will be allowed to re-enter.
Before departing for China, persons using the "fast-track" program must self-monitor for 14 days for symptoms of COVID-19 and obtain a certificate issued no more than 72 hours before scheduled departure from a healthcare provider designated by the Ministry of Health and Welfare, stating they have tested negative for COVID-19.
Upon arrival in China, they must undergo 1-2 days quarantine at a designated location, test negative for COVID-19 on both a polymerase chain reaction (PCR) and a serological (antibody) test, and use prearranged transportation to their final destination upon confirmation of negative test results.
Korea nationals using the "fast-track" program are restricted to the following regions in China: Anhui Province, Chongqing Municipality, Guangdong Province, Jiangsu Province, Liaoning Province, Shaanxi Province, Shandong Province, Shanghai Municipality, Sichuan Province, and Tianjin Municipality.
Aside from the documents above, what do I need to prepare to travel to China?
All persons (including Chinese nationals) must provide a negative COVID-19 test result issued no more than 5 days before departure. The test should be a nucleic acid test performed by a provider recognized by the local Chinese embassy or consulate.
However, this policy does not apply to residents from Hong Kong SAR, Macau SAR, or Taiwan. Chinese nationals should upload test results using the "Health QR Code" mobile app. Foreign nationals must submit test results to a Chinese embassy or consulate and obtain a "Health Status" certificate for use when boarding for China.
Do I need to quarantine if I travel to China?
Incoming flights to Beijing are currently redirected to one of 16 other cities – Chengdu, Changsha, Hefei, Lanzhou, Tianjin, Shijiazhuang, Taiyuan, Hohhot, Jinan, Qingdao, Nanjing, Shenyang, Dalian, Zhengzhou, and Xi'an, with Wuhan as a back-up. These are officially called "the first entry point.".
Travellers will be subject to a 14-day mandatory quarantine and testing in the first entry point city. After they complete the fortnight quarantines and test negative for the virus, if they proceed to Beijing on the same or following day, they will not need to undergo another 14-day quarantine in Beijing. Otherwise, they will be subject to another 14-day quarantine upon arrival in Beijing.
Those older than 70, younger than 14, pregnant, with underlying medical conditions, or in other special situations – can apply for self-isolation at home. Others must pay for their 14-day quarantine at designated hotels.
Domestic arrivals from other low-risk infection areas of China no longer need to undergo the 14-day home isolation after the city lowers its public health emergency response rating from level one to level two.
Meanwhile, passengers entering Shanghai from abroad, including those transferring in Shanghai, will be subject to virus testing and centralized quarantine for 14 days. Domestic travellers may not need to follow quarantine if they come from low-risk areas.
Are there flights to China now?
Planning to visit China? If yes, then flights are available to China from selected countries and regions mentioned above. You can check on Wego if you have flights running to China from your country.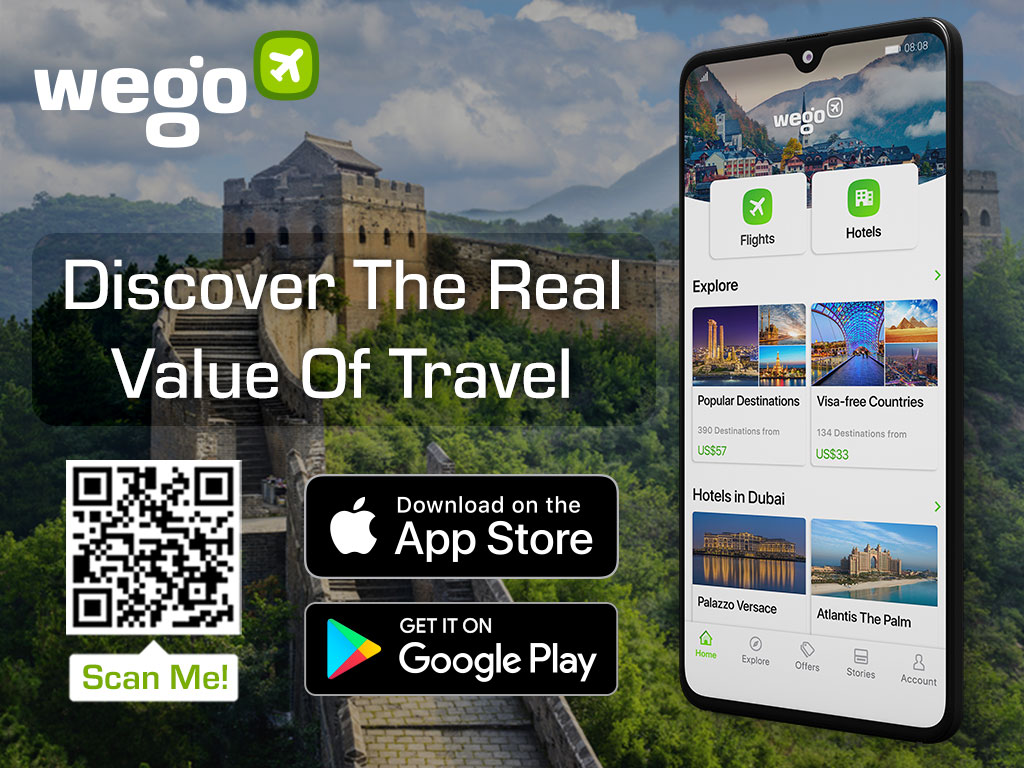 [wp-faq-schema title="FAQs" accordion=1]