This article is reviewed regularly by Wego's editorial team to ensure that the content is up to date & accurate.
Updated 20 January 2021
Imagine a central cordillera plunging into the waters of the Pacific to the west and that of the Caribbean Sea to the east. This peaceful nation is Costa Rica; a stretch of land perfectly suited to those looking to laze on a beach lined with coconut palms or swim in its lukewarm waters.
While the raging pandemic has left the travel industry in tatters for the past few months, it is now gradually gearing up for a return to small normalcy with borders reopening, easing of quarantine requirements, and creation of travel bubbles. Travellers around the world are now keen to find out if, when and where they can travel to Costa Rica. Can anyone travel to Costa Rica now?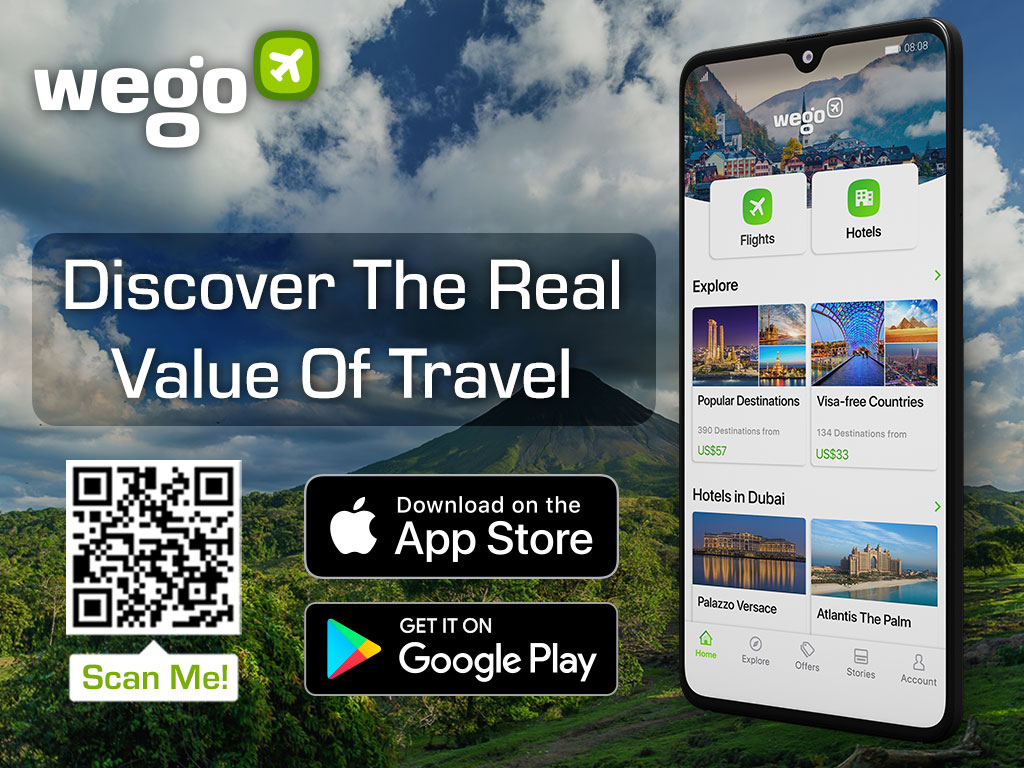 Who can travel to Costa Rica?
The Government of Costa Rica welcomes the entry of international tourists from all countries around the world. Furthermore, as of 26 October, the requirement of RT-PCR tests for the detection of the coronavirus no longer applies. 
Travellers looking to enter Costa Rica will need to satisfy the following requirements:
Complete the digital form called HEALTH PASS and available

here

.

This pass will be available 48 hours before boarding. It must be accessed in an updated browser (except for Internet Explorer). An individual form must be completed for every person, including minors.

Purchase

health insurance

that is valid in Costa Rica. 

It is mandatory that tourists purchase travel insurance, covering their accommodations in case of quarantine and medical expenses due to COVID-19 illness. Please refer

here

for the full details.
Do I need to quarantine if I travel to Costa Rica?
There will be no on-arrival quarantine necessary for those entering Costa Rica by air. Please note that the current regulations may change depending on the Costa Rican government's sole discretion. Travellers to Costa Rica are naturally asked to comply with the sanitary protocols put in place when engaged in all tourist activities in the country.
Are there flights to Costa Rica now?
Commercial flights are operating to and from Costa Rica. A search through Wego shows all the available international flights.