This article is reviewed regularly (every month) by Wego's editorial team to ensure that the content is up to date & accurate.
Updated 20 January 2021
After months of dormancy due to the raging pandemic, the travel industry is gearing up for a return to small normalcy with borders reopening, easing of quarantine requirements, and creation of travel bubbles. Travellers around the world are now keen to find out if, when and where they can travel abroad.
If you're planning to travel to Georgia, can you do so now? What do you need to know if you planning to fly to Georgia during this time?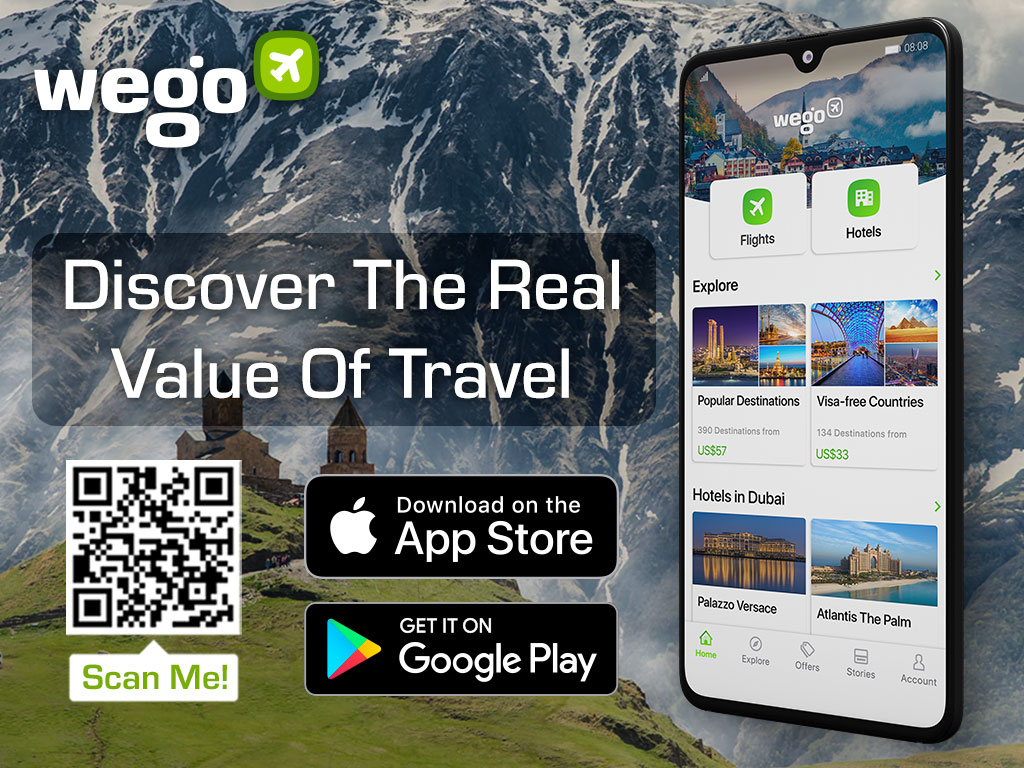 Who can travel to Georgia?
According to Georgia's official directive on entry regulations, the conditions and requirements for border crossing to Georgia differ for travellers from certain countries.
Open border for travellers from Germany, France, Estonia, Latvia, and Lithuania
Citizens/permanent residents of Germany, France, Estonia, Latvia, and Lithuania can freely visit Georgia via air travel, but only if their point of departure is one of these five countries.
Prior to arrival in Georgia, they are obligated to fill in a special electronic form detailing their 14-day travel history prior to arriving in Georgia, along with the location of their stay in Georgia, contact information, among others.
They will be subjected to thermal screening on the border and a PCR test, at the expense of the Georgian government. If the thermal screening reveals a temperature higher than 37C, the traveller will be hospitalized.
These requirements extend to Georgian citizens if they are permanent resident/dual citizens of these 5 countries.
Limited border for travellers from Italy, Cyprus, Greece, Spain, Sweden, Luxemburg, the Netherlands, Poland, Portugal, Romania, and Croatia
These travellers will be able to enter Georgia as long as they complete a 14-day quarantine period at their own expense.
This requirement extends to Georgian citizens if they hold resident permits of these 11 countries.
Travellers from any country on business trips 
Business travellers from all countries around the world are allowed entry without reservation, based on a completed special form and coordination with relevant sectoral agencies.
These business travellers are obligated to complete a PCR test for COVID-19 at their own expense every 72 hours, or complete a mandatory 14-day quarantine, also at their own expense. This does not apply if the travellers are citizens/residents of the 5 countries that enjoy open border agreement with Georgia.
Do I need to quarantine if I travel to Georgia?
A 14-day quarantine is mandatory for Georgian citizens and citizens of EU member states that enjoy limited border reopening with Georgia.
Quarantine is also mandatory for citizens/permanent residents from Germany, France, Estonia, Latvia, and Lithuania who enter Georgia from other countries or those with a history of traveling to countries other than the 5 countries within a 14-day period.
Are there flights to Georgia now?
There are flights available to Tbilisi on Wego, but your entry approval to Georgia may depend on your citizenship and/or your reason for travel.