This article is reviewed regularly (on a monthly basis) by Wego's editorial team to ensure that the content is up to date & accurate.
Last updated 21 January 2021
A trip to New York can be the dream vacation of a lifetime. Between its one-of-a-kind vibe, the seemingly brash but accepting New Yorkers and the countless things to see and do, everyone is welcome to take a bite out of the Big Apple.
While the raging pandemic has left the travel industry in tatters for the past few months, it is now gradually gearing up for a return to small normalcy with borders reopening, easing of quarantine requirements, and creation of travel bubbles. Travellers around the world are now keen to find out if, when and where they can travel to New York. Can anyone travel to New York now?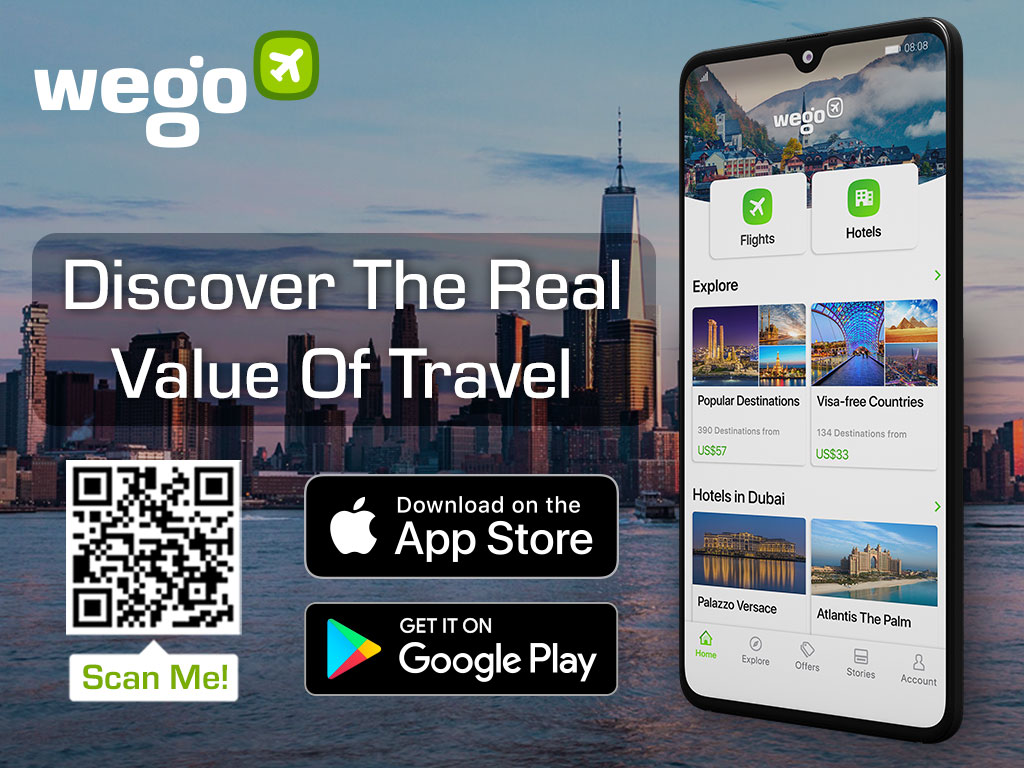 Who can travel to New York City?
Interstate travellers
Interstate travels to and from the State of New York are generally allowed, although travellers will need to test negative before and after arrival and may face quarantine depending on which state they depart from.
Out-of-state travellers must also fill out the Traveller Health Form upon entering New York. Those failing to do so will be subject to a USD 2,000 fine and may be brought to a hearing and ordered to complete mandatory quarantine. This applies to all forms of transport including trains and cars.
International travellers
International travellers are subject to entry rules and requirements of the United States. Regardless of nationality, travellers who have spent the last 14 days in the following countries may not enter the United States.
China
Iran
European Schengen area (Austria, Belgium, Czech Republic, Denmark, Estonia, Finland, France, Germany, Greece, Hungary, Iceland, Italy, Latvia, Liechtenstein, Lithuania, Luxembourg, Malta, Netherlands, Norway, Poland, Portugal, Slovakia, Slovenia, Spain, Sweden, Switzerland, Monaco, San Marino, Vatican City)
United Kingdom (England, Scotland, Wales, Northern Ireland)
Republic of Ireland
Brazil
Exceptions may apply to US citizens and their families or legal permanent resident. For details on quarantine measures and other exemptions, please consult our US travel restrictions article. Additionally, following the discovery of the new variant in the UK, any traveler arriving from the UK must present a negative PCR test before boarding their flight.
Should an international traveller is able to gain entry into the United States, they will be required to fill out the Traveller Health Form and abide by the rules and regulations of interstate travel.
As of January 26, every air traveler entering the US will need a negative Covid-19 test result. Passengers will be required to get a viral test within three days before their flight to the US departs, and to provide written documentation of their lab results, or documentation of having recovered from Covid-19.
Do I need to quarantine if I travel to New York?
According to the official directive, all travellers entering or returning to New York from a state that is not a contiguous state Those from contiguous states are not subject to testing or quarantine restrictions, but travelers from all other US states must undertake a PCR test within three days prior to arrival, then self-isolate for three days, before taking another test. The contiguous states are New Jersey, Connecticut, Pennsylvania and Massachusetts.
Returning New Yorkers
New Yorkers who have travelled outside of New York for more than 24 hours, must seek testing prior to departure from that state. The test should be within 72 hours of departure before arriving in New York.
Upon arrival in New York, they must serve a three-day quarantine and take a second test on the fourth day. Should they test negative, they can end quarantine. Should they test positive, they must remain in quarantine. Should they opt to not get tested, they must serve the 14-day quarantine.
International travellers
International travellers arriving from Level 2 countries must follow the same aforementioned rules.
Quarantine exemptions
Returning New Yorkers
Exemptions to the 14-day quarantine requirement extend to those who have travelled to another state for less than 24 hours. They would not be required to take a test before their departure from the other state, nor would they be required to undergo quarantine upon their arrival. They would still be required to fill out the traveller information form and then take a Covid-19 diagnostic test four days after arriving in New York.
Interstate travellers
Interstate travellers may also 'test-out' (opt-out) from having to serve 14 days of quarantine by following the steps below:
Travellers must obtain a test within three days of departure from that state
The traveller must, upon arrival in New York, quarantine for three days
On day four of their quarantine, the traveller must obtain another COVID test
If both tests come back negative, the traveller may exit quarantine early upon receipt of the second negative diagnostic test
Essential workers
Exceptions to the travel advisory are permitted for essential workers and are limited based on the duration of time in designated states, as well as the intended duration of time in New York. Please refer here for the full details.