This article is reviewed regularly (on a monthly basis) by Wego's editorial team to ensure that the content is up to date & accurate. 
Updated 21 January 2021
After months of dormancy due to the raging pandemic, the travel industry is gearing up to return to small normalcy with borders re-opening, easing quarantine requirements, and creating travel bubbles. Travellers worldwide are now keen to find out if, when, and where they can travel abroad.
One famous country on many travel wish-lists is Sweden. Can anyone travel to Sweden now?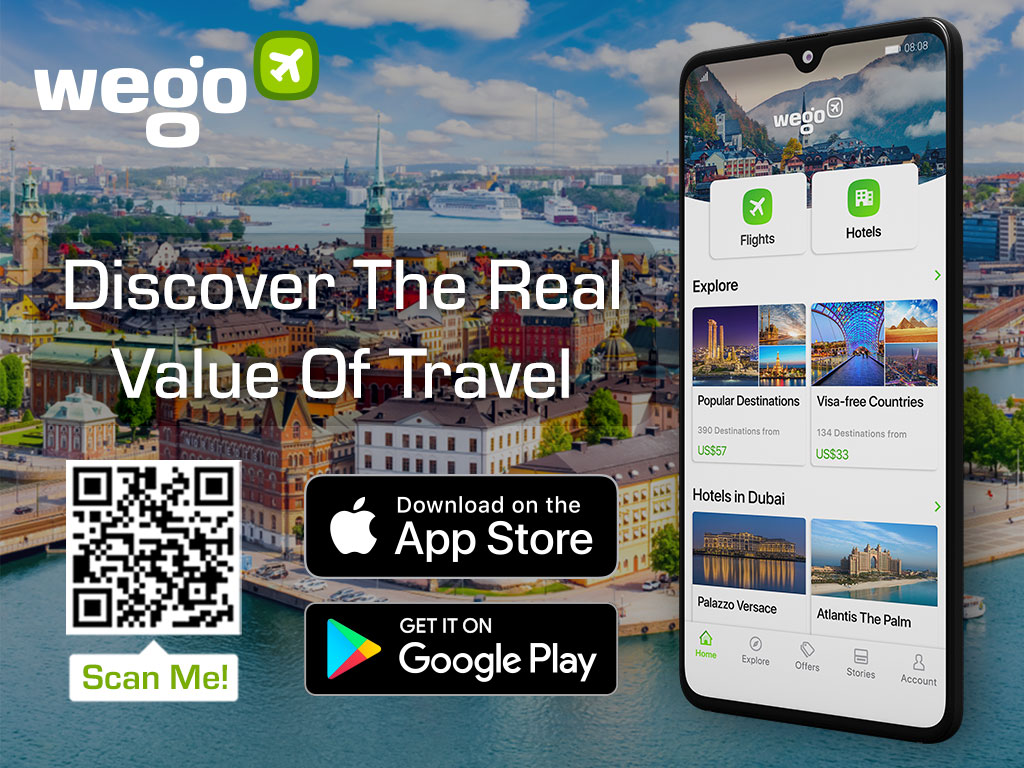 Who can travel to Sweden?
Per the latest advisory by the Swedish government, the country has imposed a temporary entry ban to non-essential travel into Sweden except for travellers from the EU Member States, the United Kingdom, Norway, Iceland, Liechtenstein, and Switzerland. The temporary travel ban is valid until 31 March 2021 and can be extended if required. The entry ban does not apply to Swedish citizens.
The entry ban basically applies to foreign citizens attempting to enter Sweden from all countries except EU Member States, members of the European Economic Area (EEA) and Switzerland. The EEA includes all EU Member States and Iceland, Liechtenstein and Norway.
This means entry to Sweden is still allowed from the following countries: Austria, Belgium, Bulgaria, Croatia, Cyprus, Czechia, Estonia, Finland, France, Germany, Greece, Hungary, Iceland, Ireland, Italy, Latvia, Liechtenstein, Lithuania, Luxembourg, Malta, the Netherlands, Norway, Poland, Portugal, Romania, Slovakia, Slovenia, Spain and Switzerland.
On 21 December 2020, the Government decided to severely restrict possibilities to travel from the United Kingdom and Denmark to Sweden. The entry ban applies until 31 January 2021 or until further notice.
Foreign citizens with special travel purposes
Foreign citizens with an essential need or function in Sweden are also allowed in. The latter applies to:
Healthcare workers, researchers in health and medical care, and elderly staff gets an exemption

Frontier workers

Seasonal workers in the agricultural, forestry, and horticulture sectors also include an exception

personnel transporting goods and other staff in the transport sector

People who work in international organizations or are invited by such organizations and whose presence is necessary for their activities, eg., military personnel, aid workers, and civil defence staff

Passengers who are taking transit flights via Sweden get relaxation from the entry ban.

People with imperative family reasons

Seafarers

People in need of international protection or for other humanitarian reasons

People who travel for the study

Highly skilled workers, if the job cannot be postponed or executed remotely
Foreign citizens with certain permits or coming from certain countries
Travellers from other countries are also allowed entry to Sweden if they:
are an EEA citizen or a citizen of Andorra, Monaco, San Marino, Switzerland or the Vatican City;

have long-term resident status in Sweden or another EU Member State;

have a residence permit in Sweden or another EEA state, Andorra, Monaco, San Marino, Switzerland or the Vatican City;

have a national visa for Sweden or a national visa valid longer than three months in another EEA State, Andorra, Monaco, San Marino, Switzerland or the Vatican City;

have family ties as specified in Chapter 3a, Section 2, first paragraph, or Chapter 5, Section 3, first paragraph, points 1–4, or Section 3a of the Aliens Act (2005:716) to a person covered by any of points 1–4 or to a Swedish citizen, or
All travels from Denmark or the UK are included, incl. transit, to 31 January 2020. Only the following categories are exempted:
commercial drivers transporting goods or others working in the transport industry,
foreign diplomats or consular staff and their families or staff,
foreign couriers,
people working in or for an international organization or are invited by such organizations and are essential for the operation of the organization,
foreigners who can document that they live or work, or are to live or work, in Sweden, e.g. by holding a valid residence permit,
UK citizens who have been granted or who have applied for residence status, or in other ways can document that they live or work in Sweden,
people with urgent family reasons in Sweden,
foreigners resideing in Bornholm and travel, via Sweden, between Bornholm and another part of Denmark, as well as to health and medical personnel who shall perform work on Bornholm,
children under the age of 18 who are traveling for the purpose of meeting a parent who lives in Sweden or in Bornholm, as well as the person escorting the child,
health and medical transports from Denmark, incl. Bornholm.
Current countries of exemption from travel ban:
Australia
Japan
New Zealand
Rwanda
Singapore
South Korea
Thailand
Do I need to quarantine if I travel to Sweden?
According to the Public Health Agency of Sweden, it is important to stay home, avoid close contact and get tested for covild-19, if you have been in the UK or South Africa and entered Sweden on 12 December 2020 or later.
If you do not have any symptoms, you can travel freely across Sweden. But make sure you are more informed on any local restrictions by different municipalities. Furthermore, if you need to take a COVID- 19 test, you can try to locate test centres available throughout the country.
Tourist spots, cafes and restaurants, along with public transportations are operating under certain health and safety guidelines. While you're exploring Sweden, make sure to practice social distancing norms in public places. If you do not feel well, opt to stay in your accommodation.
Are there flights to Sweden now?
Commercial flights are operating for Sweden. Check with Wego to find information on your flight to Sweden. Make sure to wear a mask at any airport in Sweden. Although the Swedish government may not strictly mandate mask-wearing, airport and airline operators have certain policies put in place for safety reasons.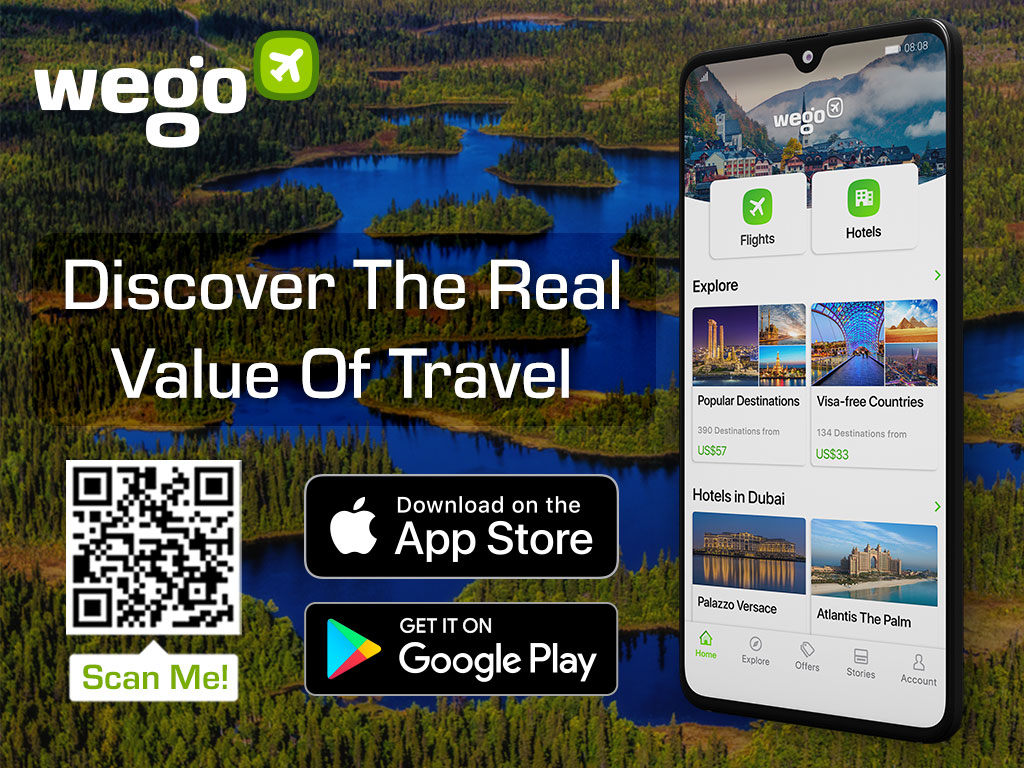 [wp-faq-schema title="FAQs" accordion=1]