This article is reviewed regularly by Wego's editorial team to ensure that the content is up to date & accurate.
Updated June 2023
Embarking on a journey to explore the magnificent landscapes and vibrant cities of Canada requires careful attention to the intricate details of visa application. As aspiring travelers yearn to unlock the doors to their Canadian dreams, understanding the precise dimensions, composition, and requirements for a flawless visa photo becomes paramount.
In this guide, we will delve into the Canada visa photo size and requirements, equipping you with the necessary knowledge to capture and present a suitable Canada visa photo to immigration officials.
Canada visa photo size and requirements
The visa photo requirements in Canada are stringent, and failure to meet the standards set by the authorities can result in your visa application being rejected. These standards include specific dimensions, resolution, and appearance criteria, which are outlined in detail below.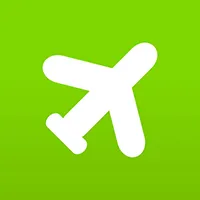 Book cheap flights to Canada
Canada visa photo size and requirements for adults
Photo and head size
the frame size must be at least 35 mm X 45 mm (1 3/8″ X 1 3/4″)
the photographs must show the full front view of the head, with the face in the middle of the photograph, and include the top of the shoulders
the size of the head, from chin to crown, must be between 31 mm (1 1/4″) and 36 mm (1 7/16″)
crown means the top of the head or (if obscured by hair or a head covering) where the top of the head or skull would be if it could be seen
if the photographs do not meet the specifications, you will have to provide new photographs before your application can be processed
Photo specifications
the photographs must be identical and taken within the last six months. They may be either black and white or color
the photographs must be clear, well defined and taken against a plain white or light-colored background
if the photographs are digital, they must not be altered in any way
your face must be square to the camera with a neutral expression, neither frowning nor smiling and with your mouth closed
you may wear non-tinted prescription glasses as long as your eyes are clearly visible. Make sure that the frame does not cover any part of your eyes. Sunglasses are not acceptable
a hairpiece or other cosmetic accessory is acceptable if it does not disguise your normal appearance
if you must wear a head covering for religious reasons, make sure your full facial features are not obscured
Photo requirements
provide two photographs of yourself with your application
your photographs must comply with the specifications below. If the photographs do not meet the specifications, you will have to provide new photographs before your application can be processed
photographs must be printed on quality photographic paper
Canada visa photo requirements for babies, infants, and newborns
If you are submitting a visa application for yourself and also including an infant or a child, it is important to attach separate visa photos for them. The photo requirements for infants and children are the same as those mentioned above, depending on the type of visa being applied for.
Recognizing the challenges involved in taking photos of babies and children, Canadian embassies exercise some leniency regarding the requirements. However, it is generally expected that applicants still make an effort to comply with the guidelines. Here are a few tips to help you capture a photo of the infant or child that meets the requirements:
you can put the baby laying down or in a car seat
the background must be clear or white, so it is best to put a white sheet under the infant or over the car seat
if you are holding your baby in the photo, your hands must not be visible in the photos
try to have the baby's face in the middle of the photo and with their mouth closed
[Total:

121

Average:

4.5

]