This article has been reviewed by Wego's editorial team to ensure that the content is up to date & accurate.
Updated August 2023
Setting off on a trip with Cebu Pacific means understanding their rules about baggage. When you're flying, knowing how much stuff you can take is crucial. Being careful with these details significantly improves your trip, making your journey from departure to arrival much smoother and hassle-free.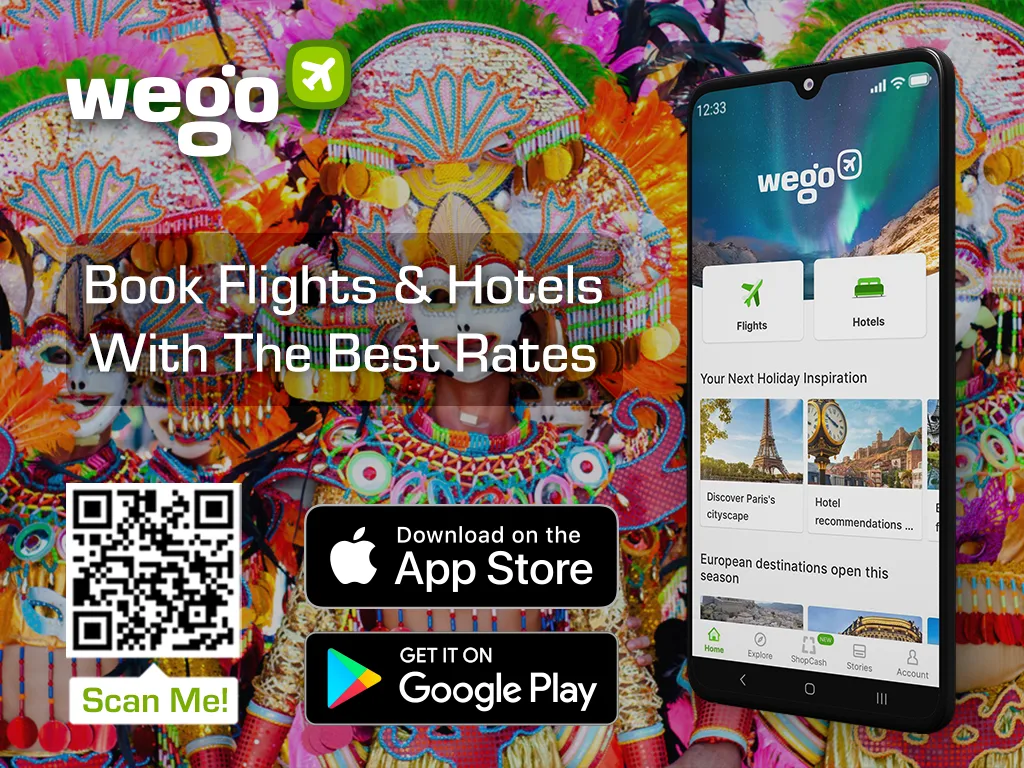 In this article, Wego will delve into the comprehensive details of Cebu Pacific's baggage regulations, ensuring you are well-prepared to navigate the world of travel seamlessly, from departure to arrival.
Cebu Pacific baggage allowance 2023
Cebu Air, better known as Cebu Pacific, has firmly established itself as a low-cost airline from the Philippines. Known for its extensive reach, this airline offers scheduled flights that span both domestic and international routes. It holds a significant position in the Philippine aviation industry, connecting to over 60 destinations across 14 countries. Prominent destinations on its route map include Australia, China, Japan, Singapore, and the United Arab Emirates.
As you ready yourself for your voyage with Cebu Pacific, understanding an aspect that frequently concerns travelers is crucial: baggage allowance. Fortunately, Cebu Pacific has provided clarity regarding its baggage policies.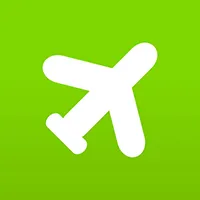 Book cheap Cebu Pacific flights on Wego
Hand carry baggage
Each passenger can bring one (1) carry-on baggage into the cabin, with a maximum weight of seven (7) kilograms and dimensions not exceeding 56cm x 36cm x 23cm. This allowance covers a range of items, including most wheeled cabin bags and backpacks. However, it's essential to ensure that your carry-on baggage can be stowed in the overhead bin and that you take care of the placement yourself.
Certain exceptions apply, allowing additional items on top of the designated carry-on baggage:
Parents or guardians traveling with children can bring an extra bag.
Passengers with medical requirements, such as walking sticks, crutches, prosthetic devices, and personal wheelchairs, are allowed these items.
Items bought within the airport can be carried, but you must present proof of receipt to the counter or gate boarding agent.
Items unsuitable for check-in, such as certain gadgets or food items, are permitted.
A small bag that fits under the seat is also acceptable.
Remember that the combined maximum limit for carry-on/hand-carry baggage, including exceptions, is two (2) pieces with a total weight of seven (7) kilograms or less. Passengers exceeding the allowable piece count, size, or weight of carry-on or hand-carry baggage may incur a Gate Baggage Fee.
Checked baggage
For a seamless travel experience, proper packing of all checked baggage is a must. Loose packing prompts the need for unbundling and individual tagging at the airport. To avoid detachment, damage, or loss during transit, CEB does not accept bags that are tied or taped together.
Here are some of the guidelines of Cebu Pacific when it comes to checked baggage:
passengers who opt for the 20kg or 32kg CEB Prepaid Baggage option are entitled to one (1) piece of checked baggage per purchase. Travelers can choose any two (2) weight options, allowing a maximum of 2 pieces of baggage with a combined weight of 64kg.
CEB Prepaid Baggage Allowance can be purchased during booking or managed through the booking portal up to two (2) hours before the scheduled departure.
passengers without prepaid baggage can avail themselves of one (1) piece of Airport Baggage up to one (1) hour before departure.
each checked baggage piece should not exceed a maximum weight of 32kg and must not contain fragile or valuable items.
any excess baggage in terms of pieces, weight, or size (baggage exceeding 39 inches) is subject to applicable Extra Bag Fee, Excess Baggage Fee, and/or Oversized Baggage Fee.
baby strollers and walking canes can be checked in for free, provided the guest who requires their use is part of the traveling party.
checked baggage must not contain dangerous items prohibited for check-in and hand carry.
Offering added peace of mind, Cebu Airlines offers Baggage Protect, an insurance rider of TravelSure.This coverage begins at baggage check-in and concludes upon baggage claim at the destination airport. Baggage Protect covers loss of baggage up to PHP 200,000.00 and damage to baggage up to PHP 40,000.00.
Please note that this service is available exclusively to passengers departing from the Philippines, South Korea, Japan, Taiwan, and Macau.
Excess baggage
The Excess Baggage Fee corresponds to an additional charge per kilogram, calculated based on the prepaid baggage allowance you have purchased. Suppose you have acquired a 20kg prepaid baggage allowance but are present at the airport with 23kg. In that case, you will be subject to a fee for the excess 3kg beyond the 20kg prepaid baggage allowance.
It's important to know that fees may undergo changes without prior notification. Cebu Pacific advises you to consult the airport agents at the check-in counters to confirm the prevailing fee. Adhering to baggage regulations is recommended to avoid incurring extra charges at the airport.
While no limit exists for excess baggage, all such items are contingent on available space. It's crucial to note that the maximum weight for a single bag is 32kg—this is the operational limit allowed per bag.
For your convenience, passengers can settle the fee using the available forms of payment accessible during the booking process. However, do keep in mind that the variety of payment options may differ depending on the specific airport station.
Oversized baggage
The fee for oversized baggage applies when a bag exceeds the approved dimensions of checked luggage on any of its sides, with the limit set at 39 inches. It's important to note that baggage that exceeds 39 inches on any single side is classified as oversized baggage, and as such, additional fees apply.
Cebu Pacific special baggage allowances
For those traveling with larger-than-usual items, special baggage like sports equipment, surfboards, musical instruments, and oversized bags can be checked in for a fee.
Sports equipment
Carry your sports equipment hassle-free with CEB Sports Equipment, a specialized service add-on by Cebu Pacific. This service permits the transportation of designated sports gear as checked baggage, subject to proper packaging and a fee.
Provided below is a list of permitted sports equipment:
scuba/diving equipment: Securely packed in a dedicated hard shell container, excluding scuba tanks. Buoyancy control devices and regulators are allowed if they meet overhead bin dimensions.
bowling balls: Accepted up to 2 balls and a pair of bowling shoes, securely placed in a bowling bag.
fishing equipment: Must be retractable and packaged in an appropriate hard shell container.
golf clubs: Enclosed in a hard shell container designed for shipping; not accepted in vinyl or canvas covers.
bicycles: Should be positioned with handlebars sideways, pedals detached, and tires deflated within a dedicated hard shell container intended for shipping or a specialized bicycle suitcase.
Available during booking via the Cebu Pacific website, mobile app, ticket offices, and third-party sales offices, as well as through Manage Booking. Each guest is entitled to one Sports Equipment allowance per sector.
Surfboard
If you're gearing up for a beach escape to bask in the sun and surf, you'll be glad to know that we gladly accept various board types for check-in with the CEB Surfboard. Here's a rundown of the accepted boards:
body boards: Must be appropriately encased in a surfboard case or adequately covered to protect against dings and scuffs. The maximum length allowed is 4ft.
surfboards/wakeboards: Should be packaged correctly in a surfboard case or adequately shielded to prevent damages. The maximum permissible length is 6ft.
long surfboards/paddle boards: Need proper packaging in a surfboard case or suitable covering for protection. Acceptable length extends up to 9ft.
The total surfboard length, including both the board and its case, must not exceed nine (9) ft. for Airbus (5J) or jet flights and six (6) ft. for ATR (DG) or turbo-prop flights.
For Airbus or jet flights, up to five (5) CEB Surfboard bookings are accommodated, while up to two (2) are allowed on ATR or turbo-prop flights. Remember that each passenger is entitled to only one Surfboard product per sector.
Musical instruments or religious items
Both musical instruments and religious items are permissible for carriage on board, granted they adhere to the cabin dimensions of up to 56cm x 36cm x 23cm and do not surpass a maximum weight of seven (7) kilos. Such items will count as part of your carry-on baggage entitlement, which permits just one (1) bag per passenger.
Should your item exceed the stipulated dimensions and the allocated piece limit, you will be required to acquire an additional seat for your item at the airport.
Firearms, ammunition, and other weapons
The transportation of firearms, ammunition, and other weapons is authorized solely as checked baggage for domestic flights, subject to a fee. Passengers carrying personal firearms must be prepared to furnish the following documents whenever requested by authorities:
valid ID (Government issued IDs, Service/Agency ID)
valid Firearms License
valid Permit to Carry Firearms Outside of the Residence
valid Permit to Transport Firearms and Ammunition (applicable to firearms not covered by the former and for Gun Club Members)
Notably, uniformed personnel and active members of law-enforcement agencies are exempt from the fee, provided they can present a valid Mission Order.
Cebu Pacific restricted items
Cebu Pacific follows strict guidelines to ensure the well-being of all passengers and crew. To avoid any inconvenience or delays during security checks, one must go through this list of restricted items provided by Cebu Pacific before packing.
explosives, flammable or non-inflammable gas (such as aerosol paints, butane gas, lighter refills)
refrigerated gas (such as filled aqualung cylinders, liquid nitrogen)
flammable liquids (such as paints, thinners, solvents)
flammable solids (such as matches, fire lighters)
organic peroxides (such as resins)
poisons
infective substances (such as viruses, bacteria)
radioactive material (such as radium)
corrosive materials (such as acid, alkali, mercury, thermometer)
magnetic substances, oxidizing materials (such as bleaches)
weapons such as antique firearms, swords, knives, and similar items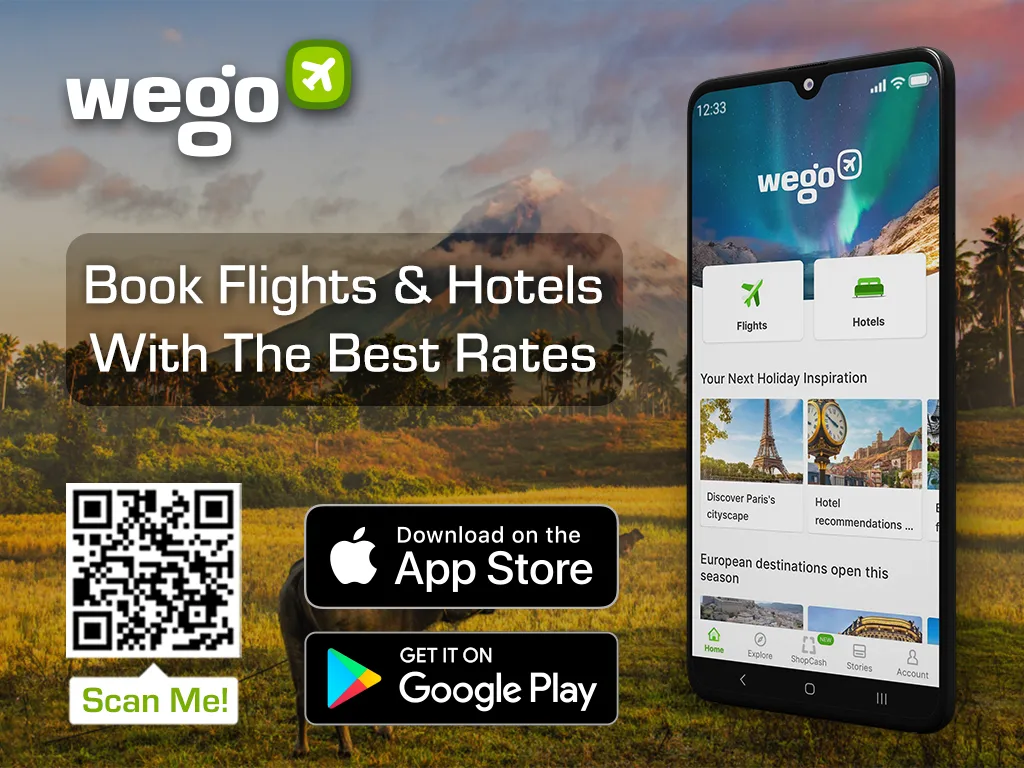 [Total:

173

Average:

4.7

]