This article is reviewed by Wego's editorial team to ensure that the content is up to date & accurate.
Chhath Puja, an age-old and highly venerated Hindu festival, occupies a unique position within the cultural and religious fabric of the Indian subcontinent. A spiritually significant tribute to the Sun God, Surya, this sacred festival is primarily commemorated in the states of Bihar, Uttar Pradesh, Jharkhand, West Bengal, and specific areas of Nepal.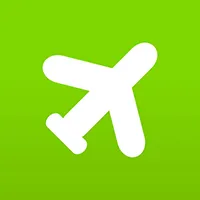 Book Cheap Flights to India
Read on as Wego provides you everything you need to know about Chhath Puja 2023, the dates, customs and traditions associated with the celebration, as well as details about the special train services introduced exclusively for this festival.
Chhath Puja 2024 dates
Chhath Puja lasts a total of four days, starting with Kartik Shukla Chaturthi and culminating in Kartik Shukla Saptami:
Nahaay Khaay: 7 November 2024
On the first day of Chhath Puja, devotees take a purifying bath and clean their homes and paths to the Ghat. They cook and offer a special dish called Sattvik Lauka Bhaat to the deity bhog, marking the beginning of the festival. This meal is also consumed to promote a peaceful mindset, devoid of inherently negative thoughts of retaliation.
Kharna: 8 November 2024
On the second day of Chhath Puja, known as Kharna, devotees refrain from consuming water during their worship. In the evening, they partake in a special meal of gur ke kheer (jaggery-based pudding) and roti, also called rasiaav-roti.
Sanjh ka Arag: 9 November 2024
On this day, families prepare sacred offerings, including a bamboo basket adorned with fruits, thekua, and rice laddus. In the evening, the household accompanies the devotee to a water body for the Arghya ritual to the setting sun, creating a festive atmosphere akin to a carnival. Devotees and onlookers eagerly join in, seeking blessings from the worshipper.
Bhor ka Aragh: 10 November 2024
On the final day of Chhath Puja, before sunrise, devotees head to the riverbank to offer their final Arghya to the rising sun. Following this, they seek the blessings of Chhatti Maiya for the well-being and happiness of their families. Post-worship, devotees break their fast by consuming water and a small portion of prasad, known as Paran or Parana.
How is Chhat Puja celebrated in India?
Chhath, an ancient Hindu festival deeply rooted in the Indian subcontinent, holds profound significance in several states, including Bihar, Uttar Pradesh, Madhya Pradesh, Jharkhand, West Bengal, and the Nepalese provinces of Madhesh and Lumbini. This revered festival serves as an expression of gratitude to the Sun God, Surya, for his abundant blessings and the fulfillment of cherished desires.
At the heart of Chhath Puja, Chhathi Maiya, the sister of Lord Surya and the sixth embodiment of Devi Prakriti, takes center stage. Typically falling about six days after Diwali, Chhath Puja corresponds to the sixth day of the Kartika month in the Hindu calendar, usually observed in October or November. The Chhath festivities span four days and are marked by a series of significant rituals.
These rituals include taking a sacred dip in rivers, observing a rigorous fast, which includes abstaining from water, standing in water, and offering fervent prayers and offerings to the rising and setting sun.
Some devotees embark on processions to the riverbanks, symbolizing their deep reverence for this unique celebration. Chhath Puja is a profoundly spiritual and visually captivating tradition that brings people closer to nature and the divine. It is a remarkable spectacle to witness in the regions where it is observed.
Chhath Puja 2024 special trains
Indian Railways offers various amenities such as clean and well-maintained coaches, on-board catering services, and adequate security measures. These features, coupled with the unmatched local connectivity, make trains the first choice of travel for many Indian people.
A simple search through Wego will give you access to train schedules, availability and best deals for booking your tickets to India during Chhath Puja 2024.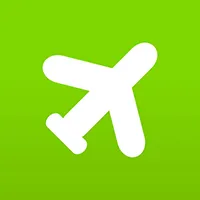 Book Cheap Trains on Wego
In 2023, IRCTC had scheduled 283 special trains for the Railways for Chhath Puja. Ahead of the festival, the East Central Railways ran 42 trips of these new trains bound for Bihar. Here are some of schedules of these trains. A similar schedule of trains can be expected to run during the 2024 season.
Patna Jn – Anand Vihar Terminal – Patna Jn
The following are the special train schedules for the routes Patna Junction – Anand Vihar Terminal – Patna Junction:
Train Number 03255: Patna Jn – Anand Vihar Terminal Superfast Special Train
Patna Junction to Anand Vihar Terminal in Delhi: 23 November to 10 December 2023 on every Thursday and Sunday

departure from Patna Junction at 10:20 PM
arrival in Anand Vihar Terminal at

3 PM (next day)
Train Number 03256: Anand Vihar Terminal – Patna Jn Superfast Special Train
Anand Vihar Terminal to Patna Junction:

24 November to 11 December 2023

on every

Friday and Monday

departure from Anand Vihar Terminal at

11:30 PM

arrival in Patna Junction at

5:20 PM

(next day)
Train Number 02391: Patna Jn – Anand Vihar Terminal Superfast Special Train
Patna Junction to Anand Vihar Terminal in Delhi: 25 November to 9 December 2023

 on every

Saturday

departure from Patna Junction at 10:20 PM
arrival in Anand Vihar Terminal at

3 PM (next day)
Train Number 02392: Anand Vihar Terminal – Patna Jn Superfast Special Train
Anand Vihar Terminal to Patna Junction:

26 November to 10 December 2023

on every

Sunday

departure from Anand Vihar Terminal at

11:30 PM

arrival in Patna Junction at

5:20 PM

(next day)
Gaya – Anand Vihar Terminal – Gaya
The following are the special train schedules for the routes Gaya – Anand Vihar Terminal – Gaya:
Train Number 03635: Gaya – Anand Vihar Terminal Superfast Special Train
Gaya to Anand Vihar Terminal: 20 November to 8 December 2023 on every Monday, Wednesday and Friday

departure from Gaya at 2:15 PM
arrival in Anand Vihar Terminal at 5

AM (next day)
Train Number 03636: Anand Vihar Terminal – Gaya Superfast Special Train
Anand Vihar Terminal to Gaya:

21 November to 9 December 2023 on every Tuesday, Thursday and Saturday

departure from Anand Vihar Terminal at

7 AM

arrival in Gaya at

8:45 PM

 (next day)
Jaynagar – Anand Vihar Terminal – Jaynagar
The following are the special train schedules for the routes Jaynagar – Anand Vihar Terminal – Jaynagar:
Train Number 05557: Jaynagar – Anand Vihar Terminal Special Train
Jaynagar to Anand Vihar Terminal: 21 November to 5 December 2023 on every Tuesday

departure from Jaynagar at 6 AM
arrival in Anand Vihar Terminal at 5

AM (next day)
Train Number 05558: Anand Vihar Terminal – Jaynagar Special Train
Anand Vihar Terminal to Jaynagar:

22 November to 6 December 2023 on every Wednesday

departure from Anand Vihar Terminal at

7:30 AM

arrival in Jaynagar at

6:30 AM

(next day)
[Total:

156

Average:

4.7

]