The magic of Christmas reaches far and wide, right across the world, embracing us in a warm, cheery hug every year. From the first whiff of December, we countdown and look forward to seeing who sends the most ridiculous Christmas card, reliving our childhood as we excitedly gaze at gifts under under the Christmas tree, all the while preparing to fill our bellies without popping any buttons in our fancy new Christmas clothes. Christmas has grown from its roots as the Christian celebration of the birth of Jesus Christ, into an almost universal celebration that brings people  together everywhere to share in festivities and merriment.
While some long-standing traditions are common, many interesting and unique ways of celebrating Christmas have also developed in different countries. Climate, unique blend of cultures and local history are some of the factors that have influenced the shape of these celebrations. As a result, the holiday jamboree can be surprisingly dissimilar across the globe.
In Sweden, where it feels like you're walking around in a Christmas card come to life, Swedes celebrate the 400-year-old tradition of Lucia Festival, lighting the darkness of winter days with a candle-lit procession. Across the country, young girls dress as St. Lucia's maidens, singing and giving out saffron buns.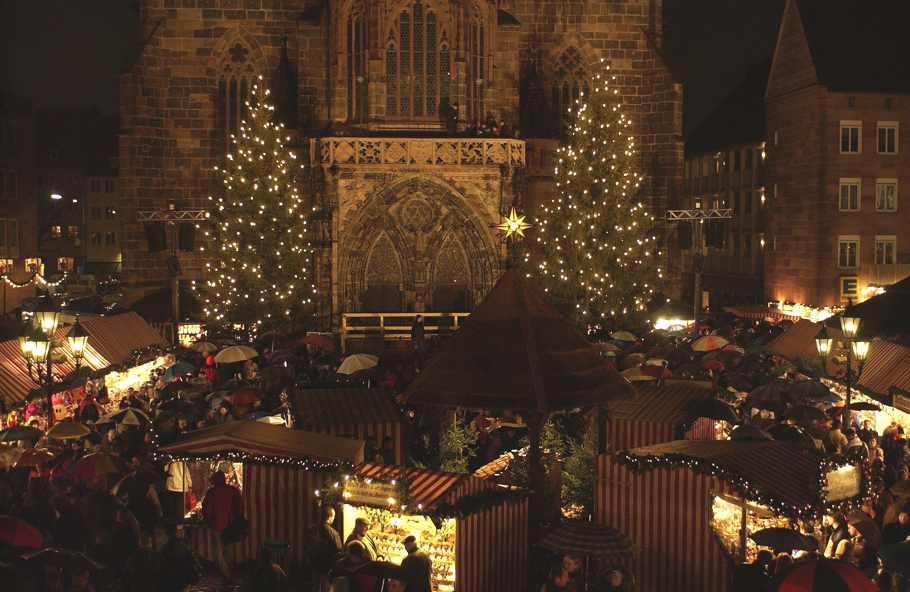 Christmas Julbord replaces the turkey-centric Christmas feast with a unique selection of dishes including pickled herring, reindeer sausage and lutfisk. The abundance of seafood is reflective of the Swedish diet. Schnapps and beer go along with the 5-course meal, which is enjoyed at the main family dinner and in many restaurants during the season.
But here's the interesting bit. On 24 December, the day Sweden celebrates Christmas, the sacred tradition at 3pm is… watching Donald Duck on TV with the family.
The 1958 'Walt Disney Presents' Christmas Special known as Kalle Anka has been airing without commercial interruption since 1959 and the tradition of a family viewing has grown around it. Young and old, every member of the family sits down to do nothing else but enjoy the program together.  "At 3 o'clock in the afternoon, you can't to do anything else, because Sweden is closed," said a curator at the Nordic Museum.  It's "almost like gathering around the fire in old times and listening to fairy tales," she said.
The country's perfect winter wonderland landscape is also host to an international competition for Santa of the Year. Santas around the world fly to Sweden to compete in 5 sporting rounds, including chimney climbing and reindeer racing, to prove their jolly spirit as Father Christmas and excellent fitness for the all-important task of delivering children's gifts.
In 2009, Hong Kong's Santa pranced and dashed his way to a surprise victory in the Arctic temperatures despite coming from a much warmer country. Over in Asia, in two countries where snow is more like a myth, festivities focus on entertainment, shopping and glitzy city displays. Celebrations are a little less religious, though churches take it seriously and Catholics traditionally attend midnight mass.
Hong Kong's Disneyland hosts Christmas-themed amusement with Gingerbread Village and a real treat – fake snow. During Winterfest, which made CNN's list of Top 10 Places to Spend Christmas, the iconic skyscrapers along Victoria Harbour put on a spellbinding light show, with festive music and decoration enchanting the walkway of the Avenue of Stars.
A Christmas holiday in Hong Kong isn't complete without the elaborate displays in the city's shopping malls. One highlight would be the epic Christmas tree in the Statue Square erected by the Hong Kong Tourism Board every year. Two years ago, 20 million Swarovski crystals decorated the 30 metre tall glass tree. With Tiffany in charge of this year's tree, even Audrey would surely be dazzled by it's giant splendour.
The scene in sunny Singapore is similar, with the main shopping district of Orchard Road the highlight of island-wide Christmas festivities. Malls vie every year for the title of the Best Dressed Building, with grandiose fa§ade d©cor which create a visual spectacle under dazzling lights that stretch along the 2.2km of malls. Many Singaporeans flock to Orchard Road to see the new decorative lights, launched by the nation's President at the Christmas light-up on 17 November to welcome the festive shopping excitement.
A little further south of Singapore, Australia relishes in its own warm weather traditions. After putting great effort into decorating their homes, many celebrate the season by going camping or having a delicious barbecue – quite the opposite of Sweden. Bondi Beach is packed with beach bods catching some sun or catching waves in Christmas swimsuits. There's even a Christmas Day party appropriately named  'Sunburnt Christmas' with pumping music, an Aussie barbie lunch and Miss Christmas Bikini competition. Santa might be a little overdressed at this party.
But no worries mate, Australia has their own version of Old Saint Nick. Look around your hotel in Australia and among the koalas on baubles and Warratah flowers, all uniquely Aussie Christmas decorations, you might find Santa decked in shorts and a tropical shirt, on a sleigh pulled by six white kangaroos. Or perhaps you'll be lucky enough to catch 'Swag Man' in his singlet, hanging out with his dingos or rolling through the red Outback dust in his four-wheel drive to stuff stockings.
Be sure to attend the Carols by Candlelight service in the capital cities in Australia. Famous Australian singers perform carols in many cities, along with pageants and fireworks.
The shades of Christmas are coloured a little different in each corner of the globe. So if next year you want to avoid interrogations about your love life at the family Christmas lunch, hop on a flight to Australia, Asia or Scandinavia and rock around a different Christmas tree. Check out year-end deals and cheap international flights on Wego to enjoy Christmas with a different flavour each year. Have a wonderful holiday time, wherever in this world you may be.