This article has been reviewed by Wego's editorial team to ensure that the content is up to date & accurate.
Updated June 2023
The Computerized National Identity Card (CNIC), issued by the National Database and Registration Authority (NADRA), serves as proof of your Pakistani nationality, granted by the government to both citizens and residents. These cards feature unique identification numbers that contain important details about the cardholder.
Please keep on reading to find out more about the CNIC number.
CNIC ID number
The Computerized National Identity Card (CNIC) is designed to provide individuals with official identification as Pakistani citizens. It is assigned a distinctive 13-digit number upon birth registration, which becomes the individual's CNIC number once they turn 18.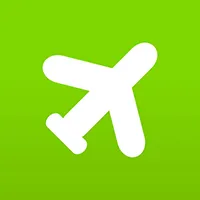 Book cheap flights on Wego
CNIC ID number sample and format
To find your CNIC (Computerized National Identity Card) ID number, please refer to your CNIC ID card. It should display a 13-digit number located in the middle section of the card. Here's an example of a CNIC ID number for your reference:
12345-74196350-3
The CNIC number consists of 13 digits divided into three parts. In the example above, "12345" represents the first part, which indicates the province to which the cardholder belongs. The second digit of the CNIC number represents the division the cardholder belongs to within that province. This means that each person will have a different second digit if they belong to the same province. The next three digits represent the district, tehsil, and Union council.
Additionally, the middle part of the CNIC number, separated by hyphens, such as "74196350," represents the family number of Pakistani citizens. This code helps formulate the family tree of that particular person with individuals who share blood relations.
The last digit, a single digit, represents your sex. Male CNIC owners are assigned odd numbers, such as 1, 3, 5, 7, and 9, while even digits, i.e., 2, 4, 6, and 8, are used for women.
CNIC ID number check mobile number
To check your CNIC number, you can use a mobile number. Follow this procedure thoroughly.
Open the Messages application from your phone.
Type 'MNP' and send it to 667.
You will receive a response from 667 in which all the details associated with your SIM such as owner name, CNIC number, and IMSI and Activation date will be displayed.
Ufone users can also check it by dialing *336#.
[Total:

129

Average:

4.7

]