Presented by Wajdi Ghoussoub and Rosy Abou Kheir
Our driver, Xavier, had every turn memorized. His consistent driving, along with his Renault Duster, was commendable and trustworthy. It was our 5:30 am morning ride to Pereira's airport, and he was navigating us through a torrential storm. To our surprise, Colombia's roads were excellent (except, well, those of Bogota).
We visited Colombia with our 3-year-old to see our best friend, who lives in Bogota with her husband and adorable 1-year-old daughter. Without their help, we would have struggled since knowing Spanish is a must to visit Colombia.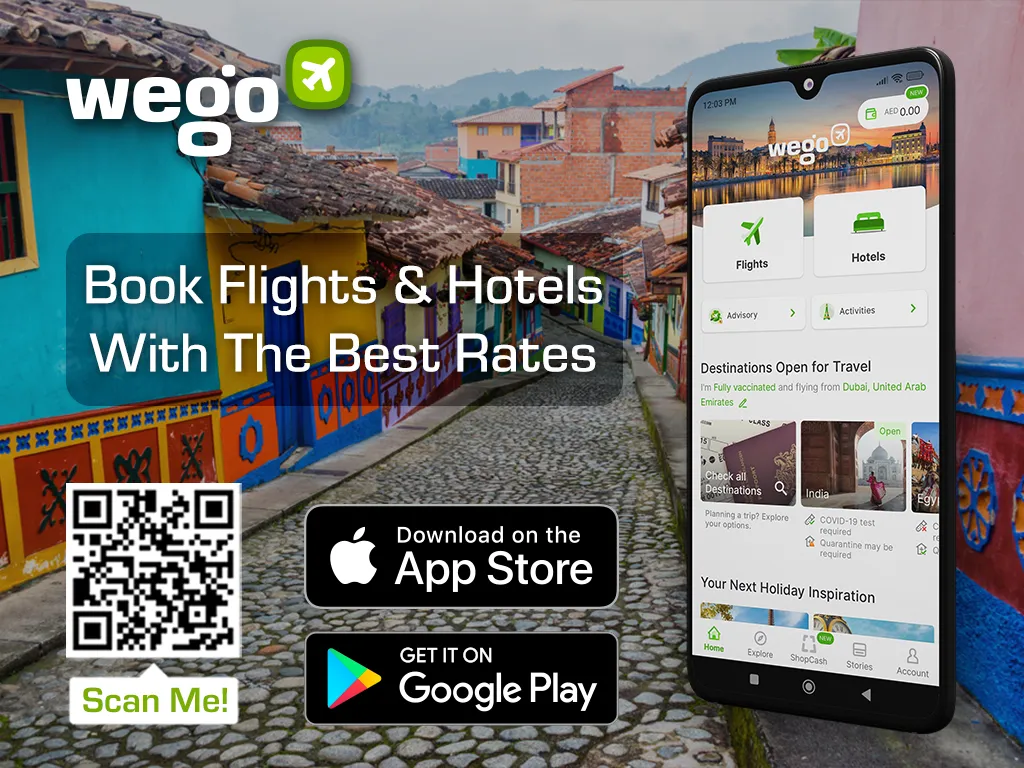 We fell in love with this tropical country, from Bogota's culinary delights to Cartagena's walks in 35 Celsius degrees, to Medellin's hilly roads and Salento's coffee aromas. Here's our take on Colombia's best four in four categories.
Best 4 Regions
Colombia is a country of immense diversity. During our visit, we explored four key regions that we highly recommend.
Bogota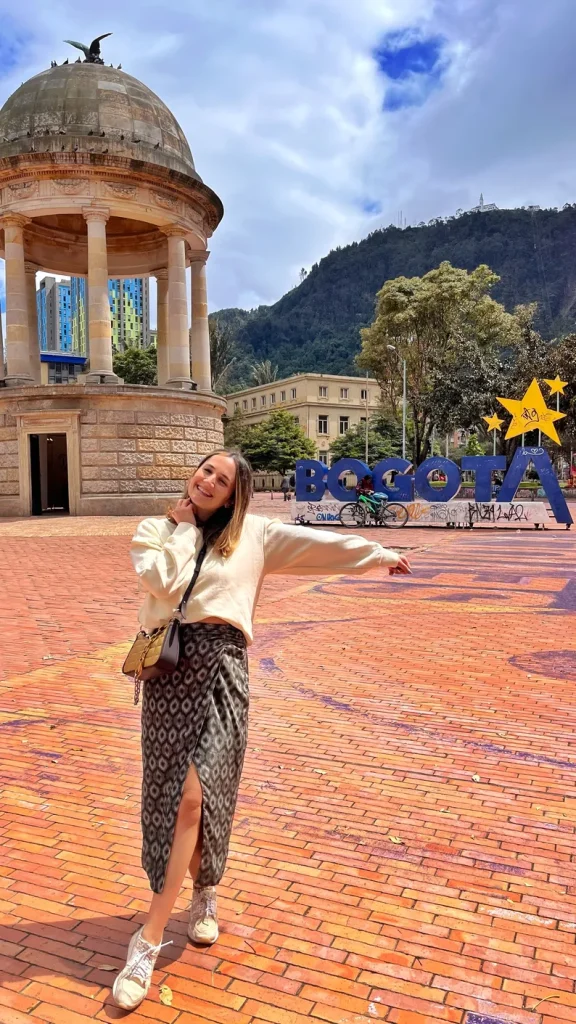 As the 4th highest capital in the world at 2.6K meters above sea level, Bogota may not be the prettiest city, but it's a gastronomical hub. We suggest checking out pocket areas such as those around the Four Seasons Hotel, Andino mall, Parque de la 93, Parque el Virrey, Monserrate, and Plaza Bolivar.
Cartagena (Bolivar)
This region's airport has a striking contrast to that of Bogota, reminding us of that in Tahiti. Located by the Caribbean sea, the main attraction is the walled old town with its cobbled streets, horse-drawn carriages, and plazas. We recommend taking a day trip to Playa Blanca in Barú (even though we got really sunburnt).
Medellin (Antioquia)
This city reminded us of Singapore, but a hilly version of it. Medellin boasts a modern infrastructure, lots of greenery, and an 8.2 km tunnel connecting it to the airport. We spent a day in Guatapé, a colorful town 1.5 hours away and dubbed the prettiest in Colombia. You cannot visit without enjoying a river tour to see the epic scenery, including one of Pablo Escobar's burnt-down houses.
Salento (Quindío)
Nestled amongst lush greenery in the heart of Quindio, a famous coffee-growing region in Colombia, this tiny village is like a tropical version of Tuscany but with coffee instead of Chianti. The Parque del Cafe (1.5 hours away from Salento) is like the Disney version of the region. Just 15 minutes away from Salento in the magical Valle del Cocora, you'll find the rare and astonishingly tall Wax Palms (the national tree). Here, you'll feel like you've been transported to a Lord of the Rings movie set. 
Additional recommendation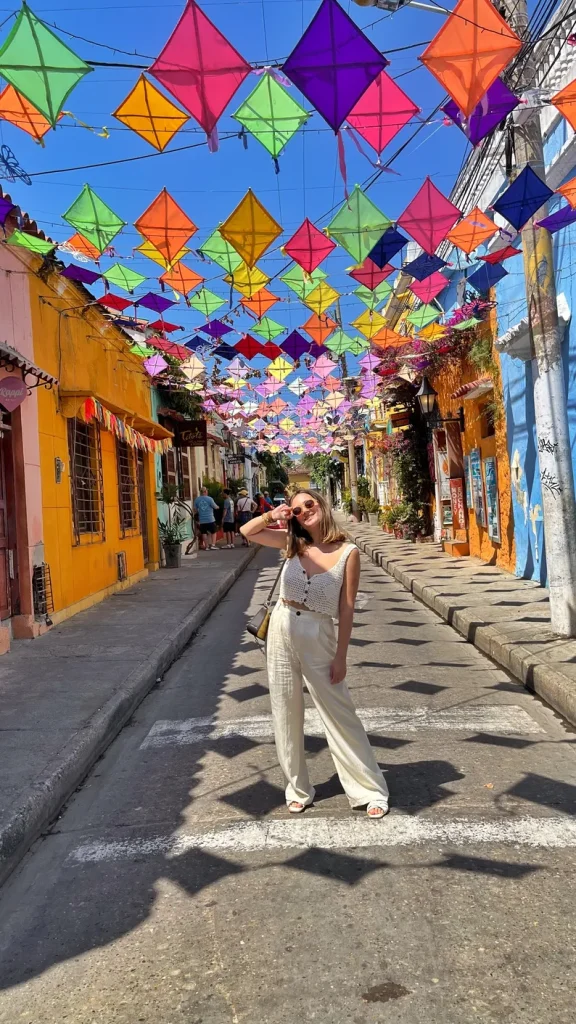 Filandia, a town just 20 minutes away from Salento, is worth a visit. It's a colorful town with lots of artisanal shops, a Mirador (a lookout point), and arguably the best restaurant in the region, Helena Adentro.
Best 4 Dishes
Colombia's cuisine may not be as well-known as Peru's, but it certainly has its own unique flavors. Here are our top 4 dishes:
Arepa de Choclo (at Andres Carne de Res): This dish was incredibly tasty, perfectly balanced between sweet and salty. It's almost like a cheese crepe with honey!

Arequipe (everywhere): Also known as dulce de leche in other countries, this dessert is ubiquitous in Colombia and comes in various shapes and forms, from coffee candies to thin crackers. Just search for "Arequipe con" (i.e., "arequipe with") for endless possibilities

Pan de Bono (at El Chocolo, Bogota): This bread is so delicious that we requested it every day and successfully had it five times. Some versions come with guava jam (also known locally as Bocadillo). Locals often say it's one of the best breads in the world, and we wouldn't be surprised. It's definitely the best we had in Colombia (after the French baguette, of course)

Ajiaco (homemade): Our list wouldn't be complete without a homemade dish, and Ajiaco is a must-try. This soup-like dish contains surprising ingredients, such as avocado (which Colombians add to just about everything). We recommend trying it at a local's home rather than in a restaurant

Additional Recommendation: Jugo de Curuba (at Andres Carne de Res) is a must-try drink, made from the Curuba fruit. Colombia, being a tropical country, offers an amazing variety of fruits
Best 4 Restaurants
Colombia is home to some incredible restaurants, and we had the pleasure of visiting many during our trip. Here are our top 4 recommendations:
OSK Peru (Bogota): Visiting Bogota without attempting to reserve at OSK Peru is like visiting Copenhagen and not trying Noma or visiting Tokyo and not begging to try Sukiyabashi Jiro. We especially loved the mariscos el fuego, truffle scallops nigiri, and moria ceviche.

Helena Adentro (Filandia): We loved this restaurant so much that we ate there twice during our 3-day trip to Quindio. We highly recommend trying the local dish, Trout, on both occasions.

Andres Carne de Res (Chia): This popular chain started in Chia, on the outskirts of Bogota, and is known for its decor and performances. Make sure to order the Arepa de Choclo, Jugo de Curuba, and Lomo al Trapo (salted steak wrapped in a cloth).

Juan Del Mar (Cartagena): While pizza might not be the first thing that comes to mind when visiting Colombia, we had one of the tastiest and most unique pizzas at Juan Del Mar. The crust is so thin that you wonder how it doesn't break with the cheese and toppings. And somehow, it doesn't burn in the oven!
Best 4 Cafes
To provide a bit of context, Colombia is famous for producing top-quality coffee beans, and while most of its harvest is exported, the coffee served in local cafes is still nothing short of exceptional. It's not uncommon for cafes to serve slow-brew methods like Chemex and V60, which are not as fast as espresso but offer unique flavors. 
We highly recommend the coffee tour at the Buenos Aires estate near Salento. Here are our top 4 cafes:
Cafe Jesus Martin (Salento): This beautiful cafe is decorated with accolades on the wall that say it all. We tried the espresso, and it was perfectly balanced

Concreto Cafe (Salento): The concrete walls complete the decor of this cafe. The Americano here was delicious

Andariego! (Salento): You won't be disappointed with the music or the coffee at this cafe

Abaco Libros y Cafe (Cartagena): This unique coffee shop doubles as a library, with four tables where coffee enthusiasts can enjoy one of the countless books available
Conclusion
To bring it all together, our trip to Colombia was an unforgettable experience. Despite facing some initial challenges, such as adjusting to the high altitude and the short and slightly bumpy local flights amidst the Andes Mountains, we ultimately fell in love with the country's incredible diversity.
Being the gateway to South America, Colombia will most likely be on our itinerary if we plan to travel anywhere on that continent in the future, which we know we will. But first, we need to learn some Spanish!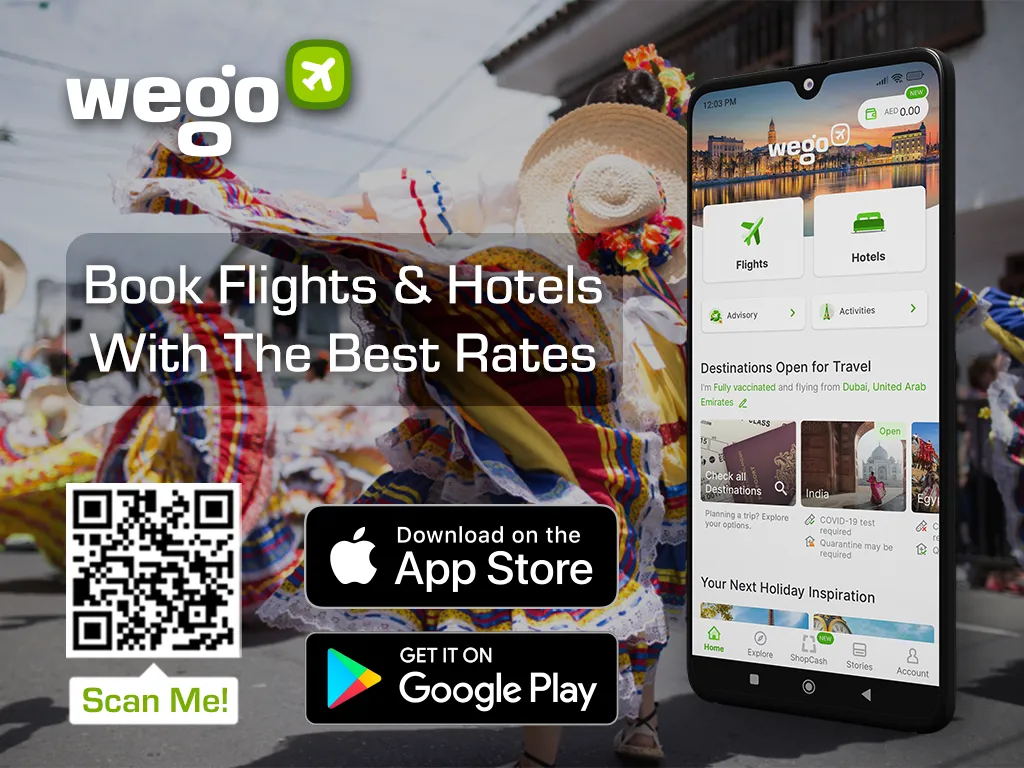 [Total:

111

Average:

4.6

]